Legend has it that Norma Jean and Joe DiMaggio enjoyed a passionate and addictive affair, yet one that remained everlasting and honest. It's this very formula that Norma Loves Joe – the brand new café in Balwyn – pays homage to.
That and Major League baseballer Joe's love of the black stuff, explains Norma Loves Joe co-proprietor, Courtney Ludlow. 'Joe was quite the coffee addict. He spent his time between innings smoking Chesterfields and drinking coffee.'
Friends since kindergarten, Courtney and Kristie O'Donoghue wanted to celebrate the iconic couple and coffee – the twine that has secured their very own lifelong friendship – within this burgeoning suburb.
'We wanted to create a relaxed space with an all-day brunch menu in Balwyn that could become a local for the residents around us, explains Kristie. 'We believe good coffee and friendly smiles are what everyone needs to start their day.'
And punctuate their day, and possibly finish it too. Nestled only doors down from the iconic Balwyn Cinema on Whitehorse Road, Norma Loves Joe serves to quench the thirst and hunger of post-movie buffs, lunching business professionals, tea-swilling retirees, 3pm-slumping tradesmen, all-day commuters and caffeine-chasing students.
The staple 'Cup A' Joe' is from Axil Coffee and teas are courtesy of The Slow Tea Company, both downed regularly alongside hero dishes such as Shakshuka – two eggs baked in sugo with capsicum, basil, feta and grilled sourdough – and 'Norma's Red Velvet Waffles', drizzled with cream cheese dressing and seasonal berries.
'We wanted to create a menu that would be accessible all day,' explains Courtney. 'We aren't the types to judge if you want a burger at 8am or baked eggs or waffles at 2pm.
'We won't however be paying tribute to Marilyn with her favourite breakfast of two eggs whisked into a cup of hot milk!' she adds.
Norma Loves Joe is clearly not a lease taken lightly or a side-business left to bubble along. This is truly a place of passion and love with handpicked finishes. 'We wanted a mix of textures and finishes which we have applied with the use of timber, tile and pressed metal,' explains Courtney.
Whilst Kristie took the reigns on the renovations, a magic ingredient in the behind the counter flair comes courtesy of Courtney who earned her stripes with over a decade working for hospitality luminaries including Gail and Kevin Donovan of Donovan's St Kilda and Denis Lucey at Bottega.
Norma Love Joe certainly has it all; a love story at its heart, a solid hospitality anchor at its core and a viscerally happy vibe. Don't be scared to venture out of the CBD to visit, either. As Marilyn said, 'Fear is stupid. So are regrets.' So get thee on the 109 Tram (stop #46) and avoid both.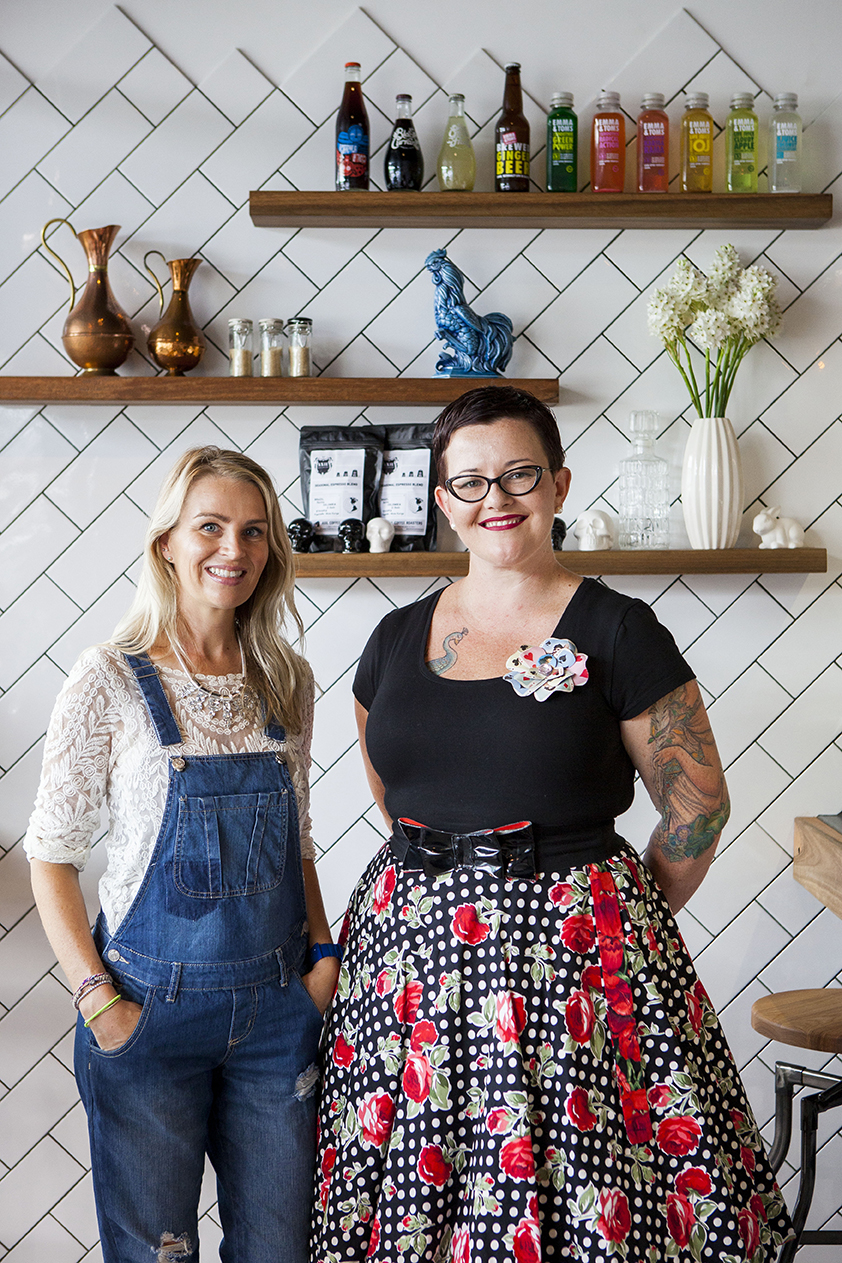 Image Credits: Michelle Jarni, The Urban List.