Clear your calendar, foodies – there's fine dining and wining to be had this weekend!
In conjunction with Good Food Month, one of our favourite Melbourne restaurants, O.MY, is hosting a Seed to Plate Lunch in Beaconsfield this Sunday. And, luckily for you, Listers, there's a handful of spots left!
The O.MY Seed to Plate Lunch will see diners delight in a six-course degustation from one of the best fine dining restaurants in Melbourne. Even better, you'll be enjoying the seasonal, organic and locally-grown produce in the gardens from which they were grown, paired with fine wine and a lesson in the seed-to-plate philosophy to boot. Now is that cool, or is that cool?
Opened by Blayne, Tyson and Chayse Bertoncello just 16 months ago, O.MY has quickly garnered a reputation as one of Melbourne's most exciting restaurants, with foodies from across town flocking to the Beaconsfield hot spot.
While some may travel for hours for a piece of the O.MY pie, the Bertoncello boys like to keep things close to home. Quite literally, in fact – they live directly across the road. And, just like the brothers, the food doesn't travel far. O.MY champions the very best of seasonal, organic and locally-grown produce, most of which is picked directly from the six restaurant farms. One of these farms, as it so happens, is in the boys' yards, complete with a sprawling, organic veggie garden, recycled timber hothouse and 10-metre trellis, covered in beans. Every morning, the boys and their gardeners shuffle to the farms to pick produce for service that day.
Sunday's lunch will start with a tour of O.MY's farms, where you'll learn what, when and why everything is grown. This is all before you sit down to a specially-designed six-course degustation menu, the produce picked from the very garden you're perched in.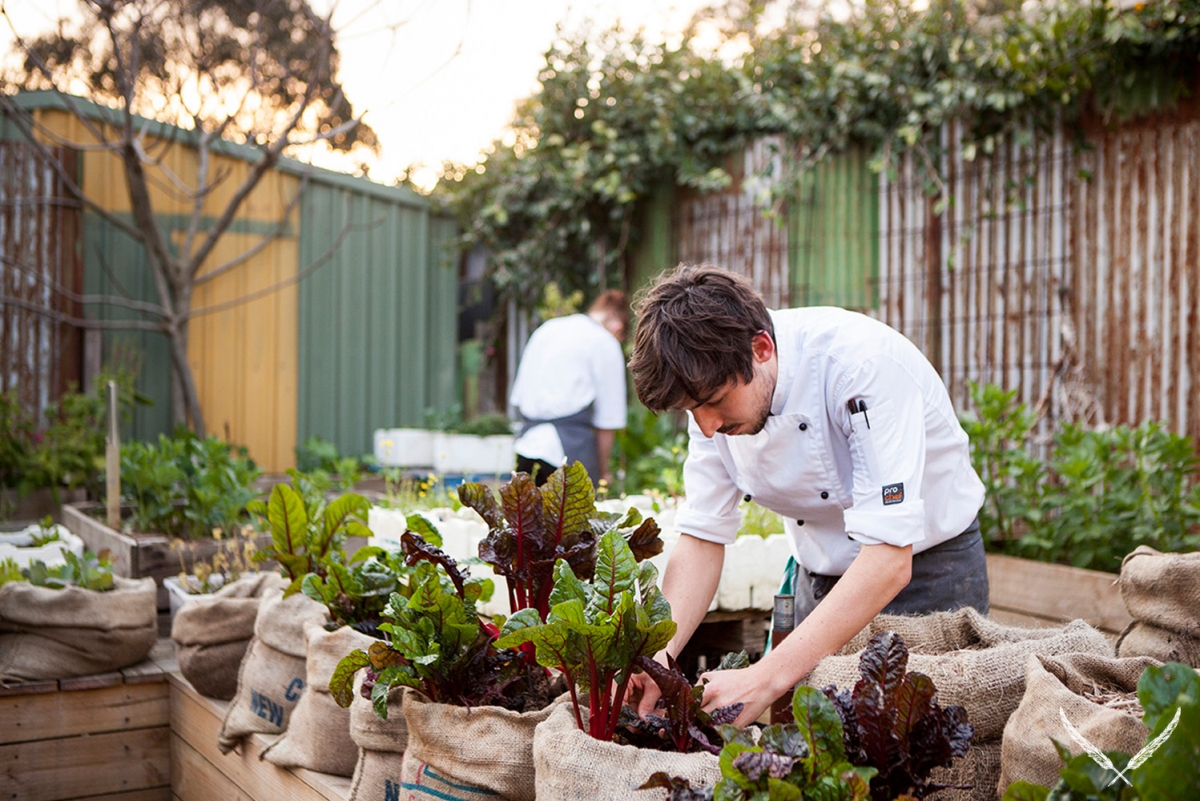 Wondering what's on offer? You'll just have to wait to find out, folks! O.MY's degustation menus are created anew every day, dictated by what's best in season and flourishing in the farms. What you can be assured of, however, is that whatever O.MY produces will be nothing short of extraordinary.
Head Chef, Blayne, armed with a key understanding of flavour, fine-tuned cooking technique and astute attention to detail, crafts dishes that not only look pretty as a picture, but will make your taste buds swoon. Think pork neck and cheek, Amaranth granola, carrot variations, mustards and apple. Or perhaps it'll be their King Prawns coated with a King Prawn powder, served with buttermilk sauce, lemon gel, pink peppercorns and sorrel varieties? We've also heard murmurs about cream infused with flavours of prune, red vein sorrel and wild flowers. Oh, the suspense is killing us (and our stomachs!).
Of course, all the fine food will be matched with fine wines. O.MY boasts an impeccable Victorian-focused list, and this Sunday's menu will be expertly paired by Chayse, the youngest Bertoncello brother and an up-and-coming Sommelier. Oh, and the price includes sparkling mineral water, too (but really, it's all about the vino).
Listers, there are only a few spots left, so give the O.MY boys a call on 03 9769 9000 or email to secure your spot, toot sweet!
O.MY | Seed to Plate Lunch
9th November | 1:30pm – 6:30pm
$250 including matched wines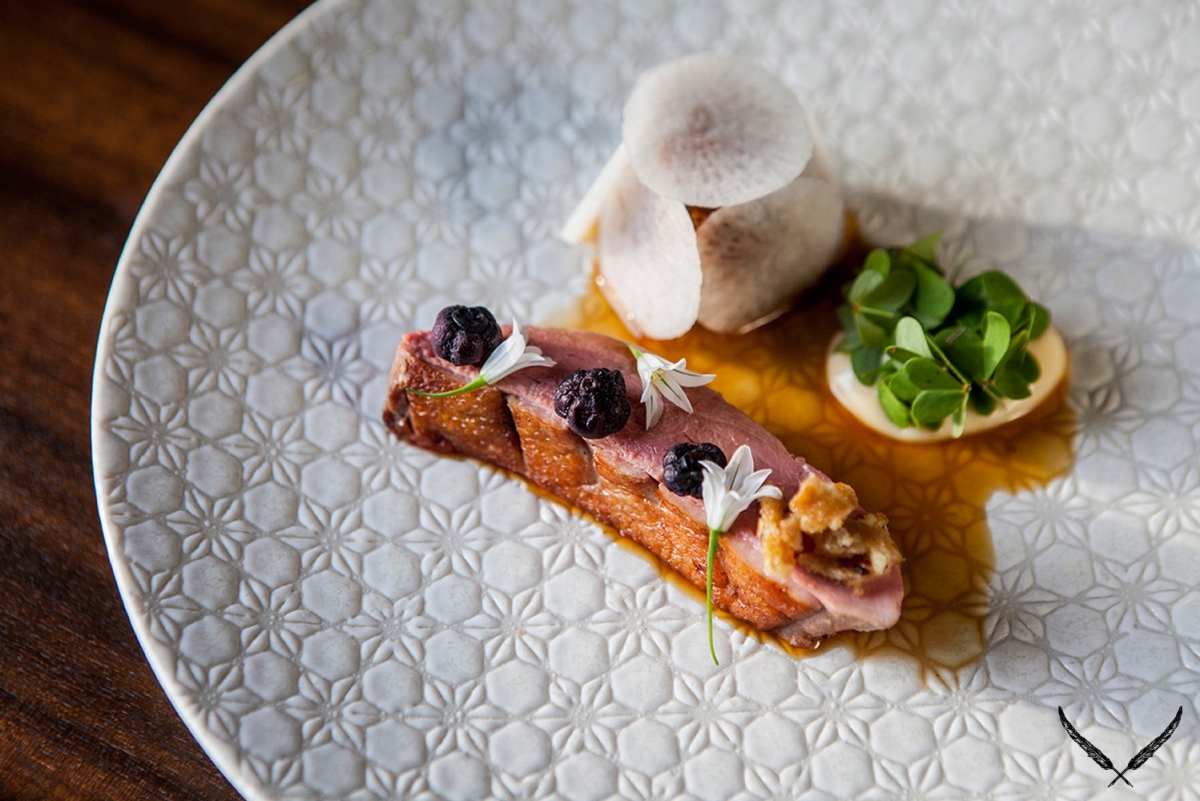 TUL Note: Today's List Love post is proudly sponsored by O.MY and endorsed by The Urban List. Our sponsored posts will never be a secret — the List Love seal will be stamped on any sponsored material you see on the site. Thank you for supporting the sponsors who make The Urban List possible.