If you haven't heard of David Thompson, he's basically the guy that brought Michelin-level Thai food to the western world. You can watch him on Masterchef, terrifying contestants with raised eyebrows and pointed questions about their use of galangal and fish sauce.
His latest restaurant— Long Chim—has popped up in Singapore, Sydney, Perth and Melbourne (it's on the riverfront at Crown). It's got more of a Thai street food vibe, and one of the best dishes on the menu is the famous Fried Banana Roti. A Bangkok street classic. Crispy, golden roti, fried in ghee and stuffed with chopped banana, then drenched in condensed milk and white sugar. Your dentist will disapprove but damn it tastes good.
Here's how to make it:
Ingredients
1 roti dough ball – 70 g (Roti dough is super simple, usually just water, salt, flower and a little oil. You can find recipes online.)
2 tablespoons coconut oil– 40 mls
2 tablespoons ghee – 40 mls (You can make your own ghee with pandanus leaves, or just melt butter and hope for the best)
1 banana, chopped – 60 to 70 g
"Heaps" of condensed milk – 60 mls (David's own words. Go nuts)
1 heaped tablespoon white sugar – 20 g
Method
First, clean your bench. We don't want toast crumbs or yesterday's grated carrot in our roti.
1. Oil the bench with some coconut oil, then take your roti ball and begin to flatten it out. Technically, you're meant to pick it up and slap it down hard, but pushing it out with your fingers works too (the slapping thing apparently takes a lifetime to master—even superchef David Thompson said he's "absolutely sh*t" at it.) Check Youtube for hands-on tutorials.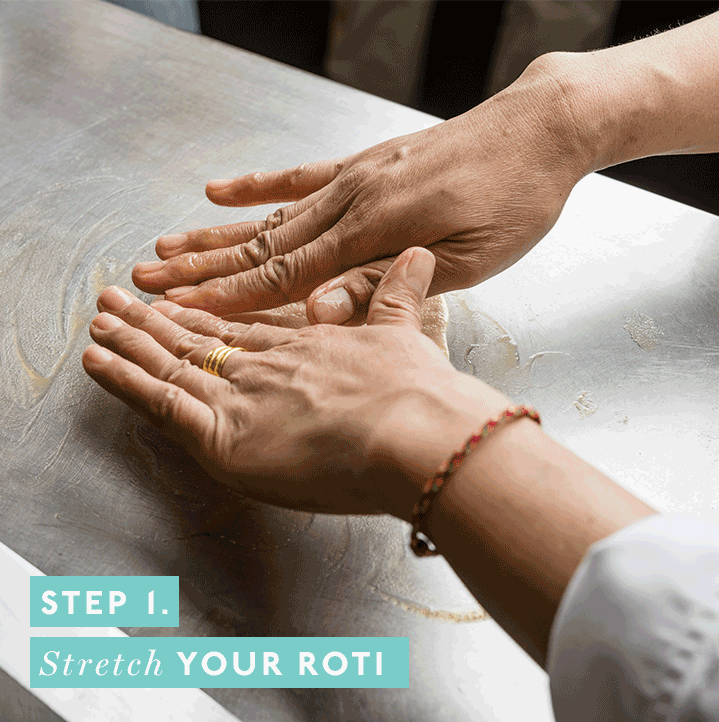 2. You should have a wafer-thin roti pancake by now, a rough rectangle about 10 inches by 6 inches. It's okay if the dough tears a little as you're stretching. Just try to keep it as together as possible. Heat your ghee in a flat-bottomed frypan (a proper roti pan is even better).
3. Carefully peel your roti away from the bench. It should look like a sticky film or membrane (yum). Slide it into the hot ghee on the pan. Drizzle on a bit more ghee for good measure. It'll start to sizzle.
4. Fry on one side for 20 seconds or so, then flip and fry on the other side. You're looking for a light blonde colour all over.
5. When you've got it mildly crispy. Add your chopped banana in the centre. Keep a 2-3 inch roti gap around all sides—we're gonna fold this baby over to make a crispy little pocket.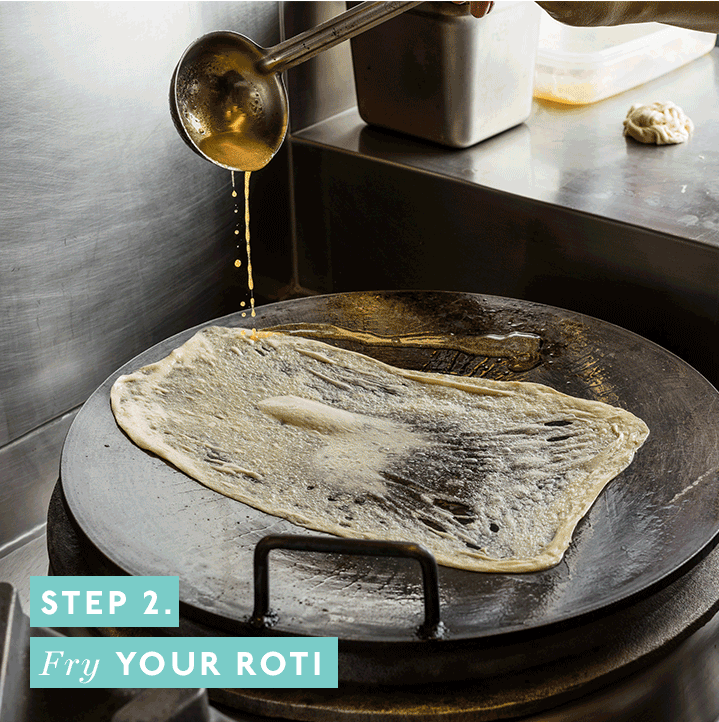 6. Using whatever kitchen apparatus you have (not your hands), carefully fold one length-ways side over the bananas, then the other side. Then fold the ends up and press down. Flip your parcel and fry all over. It should be looking honey-golden and crispy by now.
7. Lift out carefully and whack on a cutting board. Cut it lengthways, then twice horizontally. You should have six little mouth-sized pieces. Add to a bowl.
8. Drench in as much condensed milk as you like. David's attitude suggests that there is no such thing as too much condensed milk at this point.
9. Sprinkle on a heaped tablespoon of white sugar and tuck the hell in. If you've done it right, it should look like this: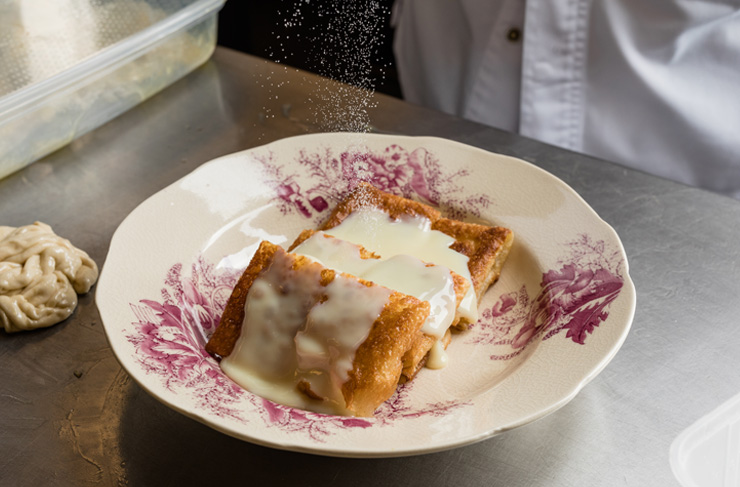 If you've tried this thing at Long Chim, you'll know it's out-of-this-world delicious. The surprising thing was how easy it was to make (David even let us have a crack in the kitchen—watching him eat it and raise an eyebrow was truly terrifying).
Want to try the real thing? Head on down to Long Chim at Crown. Tell David we sent you.
Image credit: Griffin Simm