Kids and big kids alike, get excited for the September school holidays! There's so much to do and something for everyone (yes, even Mum and Dad will be entertained), from high teas to Minecraft to dumplings! So what are you waiting for? Take advantage of the stunning spring weather, and check out our list of the best things to do these school holidays in Melbourne!
Alice-Miranda at Camp High Tea at The Tea Salon | Melbourne
Best selling author, Jacqueline Harvey, will be treating young fans to an exclusive reading and signed copies of her new book—Alice-Miranda at Camp—at The Tea Salon, Emporium. Running on the 25th and 26th of September, guests can nibble on scones, dainty ribbon sandwiches and vanilla cupcakes while they get their fandom on.
Barbie High Tea at The Langham | Melbourne
Little Princesses (and Princes), come and join in the fun and munch on tiara cupcakes, Secret Door cookies, castle marshmallow cones and flower power quiche. Barbie and the Secret Door High Tea will run on weekdays from the 22nd of September, to the 10th of October. But that's not all! Fashionistas get excited! On Sunday the 19th of October, The Langham ballroom will host the Barbie Fashionistas High Tea, where your little ones can dress up, design their own Barbie paper dolls, have their hair sprayed the colour of their choice, get their nails painted, and dine on all the tasty fancies that high teas are famous for. Little style queens (and kings) can pose on the pink carpet runway to capture the moment; perfect for that 21st album pile.
M.A.D.E with Minecraft | Ballarat
You heard us Lego Lovers, Minecraft. The Museum of Australian Democracy at Eureka is running an online competition where kids and teenagers can show off their Minecraft skills. To celebrate the competition, M.A.D.E's school holiday program theme is all about Minecraft. A FREE daily program running weekdays from the 22nd of September to the 3rd of October includes a Minecraft Cyber Storytime; detailing the history of the Eureka Stockade in a Minecraft terrain! Other activities include Minecraft themed paper craft activities, or play Minecraft on M.A.D.E's laptop or tablets.
MASH UP | Various Locations
Multicultural Arts School Holiday Under 12s Program launches on Monday the 29th of September, until Friday the 3rd of October at Port Phillip libraries and the South Melbourne Town Hall. Come along to join in on some action-packed workshops and interactive shows including performing musicians, actors, dancers and artists! Featuring culturally diverse performers, from Ethiopia to Cuba, this program is a great way for kids to gain a first-hand cultural experience. Workshops range from free to $6, where kids can participate in educational and entertaining activities ranging from art, circus, music, and dance! Total bargain!
Righteous: Rights at the Round Table | North Melbourne
Big kids, here's one for you; Righteous: RIghts at the Round Table! To attend this free youth-driven human rights forum, head down to the Fringe Club at North Melbourne Town Hall on Sunday the 28th of September. Produced by Multicultural Arts Victoria as part of the Fringe Festival, this forum celebrates young people under 25 utilising challenging thinking, participating in a panel-guided discussion, and performances and workshops in hip-hop, the spoken word, and zine making. Join the fun with DJ Joe Motley, Michelle Dabrowski from Slamalamadingdong (try saying that five times fast), Amona Hassab and Jordan Seden. So go on all you disenfranchised youth!
Image Credit: Eureka Skydeck Facebook.
Eureka VERTIGO | Melbourne
Adventure seekers, we've found one school holiday activity for you. Head to the Eureka Skydeck on the 20th of September for their latest green screen installation, Eureka VERTIGO! Jump on set and be presented with the illusion that you're falling off The Edge—the 3m transparent glass cube suspended on the edge of level 88—with 285 metres of nothing but air between those tingling toes and the pavement below. With photographic evidence to take home, this is great fun for the whole family. Get a bit of sight seeing while you're there; there won't be much you can't see at 88 storeys with the lovely spring weather shining down on you.
The Australian Shark and Ray Centre | Dandenong South
Always wanted to hand feed a 3-metre shark, or cuddle a 300kg stingray? Sure, why not! The Australian Shark and Ray Centre gives kids (and adults, don't worry you won't miss out!) the opportunity to do just this! Expert staff make the experience fun and educational, and most of all safe! Make this September school holiday one to remember (and brag to all your friends about… your kids might brag too!), and visit the Australian Shark and Ray Centre!
School Holiday Program at Westfield Southland | Cheltenham
There's plenty to do at Westfield Southland this September. Whether you plan to join in the fun, or drop off your kids to do some shopping or sip some caffeine (you'll need that energy in the coming weeks!), check out the range of fun activities they've got planned!
Disney's Planes movie sequel is coming out! To celebrate, Westfield Southland is hosting a PlayStation Interactive Area for the first week of the spring school holidays. Kids can make and decorate paper planes, bowl with a Fire and Rescue interactive game, and play with a remote control Disney Planes track!
St Kilda Football Club is hosting a handball competition for all the footy fans. The Saints Man mascot will make an appearance, and kids can compare their hand and shoe sizes against those of star players!
Fashionistas in training take part in designing some adorable clip-on decorations for your favourite pair of thongs! Or try your artistic talent at decorating some cookies at Muffin Break. Even more for the artistically talented (or challenged), make your own clay model of Kermit or Miss Piggy with Muppets Clay Figurine Craft.
Program dates and times vary, but it's safe to say there will be plenty of time to kill for shopping sprees.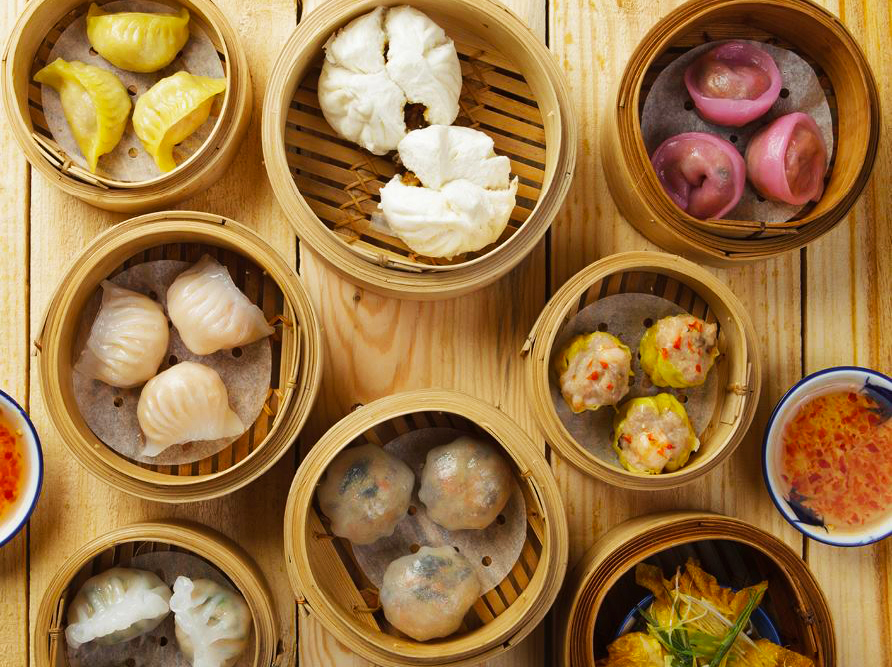 Image Credit: Oriental Tea House Facebook.
Stop the Clock at Oriental Tea House | Melbourne Central
One hour to eat as many dumplings as possible? Challenge accepted! On Thursdays and Fridays from 11:30am until 2:30pm, the Oriental Tea House in Melbourne Central will be offering diners non-stop dumplings for one hour, all for only $19.90! The timer starts when the first plate hits your table, and from there it's dig in and devour all you desire! When the buzzer goes off, it's all over, and time to head off to check out something else on our list of best things to do in the school holidays!
Instant Rockstar at the Arts Centre | Melbourne
Everyone dreams of being a rockstar, right? Well this September school holidays in Melbourne, your kid can do just that! Pop along to the Arts Centre on the 1st or 4th of October, where kids from 8-12 can direct and star in their own music video. The Instant Rockstar Workshop will even get the kids to create their own song using great music samples! Accompanying adults (ahem, groupies), can attend at no extra cost. You may not be as cool as this dad, but your kid won't hold that against you if they get to be a rockstar for a day!
Siblings in Sync at the Arts Centre | Melbourne
Check out more music-making fun with this amazing music technology at the Arts Centre Melbourne. The Siblings in Sync award-winning program is designed for children with disabilities and their siblings. The workshops run by Registered Music Therapists, encourage sibling teamwork, utilising shared abilities and open expression. Tailored to suit individual needs, this program is a great spring school holiday event!
Image Credit: Little Veggie Patch Co Facebook.
Scarecrow Making at Fed Square | Melbourne
Thanks to Little Veggie Patch Co, kids can make their very own scarecrow this school hols! Pop Up Patch at Fed Square will host the event, teaching kids how to stuff and decorate their scarecrows. Old clothes brought from home will help finish the masterpiece off, and you can take it home to scare off the crows from your very own veggie garden! It is spring remember, the perfect time to cultivate some home-grown goodies!
Storytime for Preschoolers | Melbourne
Got a little tacker that's not in school but still need something to occupy the time? Here's a perfect session for you. At the State Library of Victoria, kids can enjoy stories, rhymes, songs and activities brought to life by the library's chief storyteller (dream job anyone?). Storytime for Preschoolers is designed specifically for kids aged three to five. Parents can join in the fun or settle down and read a book of their own.
For other fun things to do this spring, check out our list of the best foodie events this September, or what's on this weekend in Melbourne!
Main Image Credit: The Tea Salon Facebook.