Melbourne Food & Wine Festival is just around the bend with a bevvy of feasts, tastings and talks coming in hot, but the spiciest event of them all is the Sichuan Snack Fair at Queen Victoria Market, a day dedicated to south-west China's notoriously mouth-numbing cuisine.
The bonafide doyenne of Sichuan cooking, Fushia Dunlop, is being flown over to serve up a ma po tofu dish alongside locals Victor Liong of Lee Ho Fook, Supernormal's Perry Schagen, Kun Fu from Bowl Bowl and several other reputable chefs in the art of spice who'll be giving your tastebuds a workout.
One name on the bill you might not immediately expect, however, is Belles Hot Chicken don Morgan McGlone. Sure, his brand of American comfort food is a long way from Sichuan province, but if you've ever had his signature sex panther basting, you'll know that whatever he plates up for the Sichuan Snack Fair should be taken very seriously.
This is not McGlone's first foray into Sichuan cooking, though. Speaking with the Melbourne-based chef this week, he's called on some inspiration from his 2019 collaboration with Danny Bowien from acclaimed New York restaurant, Mission Chinese.
"We did a Chongqing chicken wing together in late 2019, where he let me in on a Chongqing spice recipe. So we're going to use that on a chicken rib, fry those and then toss 'em in the Chongqing powder so you get that sweet, tingling, numbing flavour," said McGlone.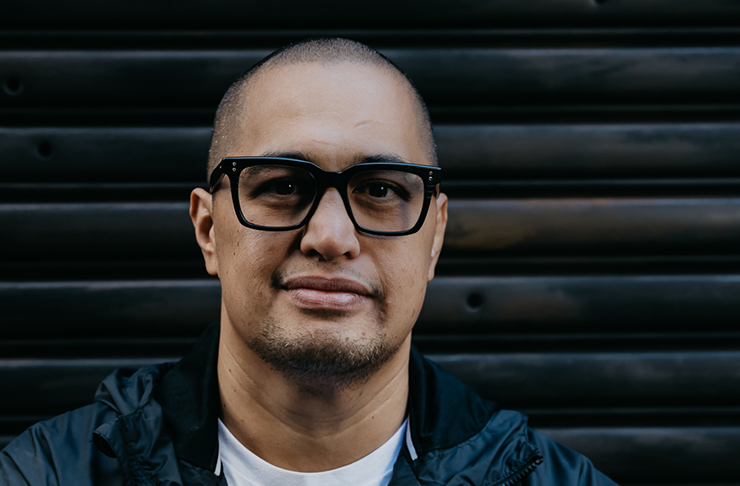 Alongside the Chongqing chicken rib, McGlone will be slinging a Sichuan sando which takes an intentional departure from many of the other dishes on offer at the Sichuan Snack Fair.
"I'm keen to mix it up; I'd be a bit of a charlatan if I tried doing a traditional Chinese dish. I just thought I'll stick to what we do well which is that American style. We've nailed a similar club sando before and I think it stays within the realm of the Sichuan region." McGlone says.
And while you won't see a Sichuan hot pot come from camp McGlone, you can expect cues from the cuisine peppered throughout the two offerings, which he says is about more than just spice.
"It's Sichuan, mala style, which is sweet and then the Sichuan peppercorn gives you that numbing sensation.
"Obviously it can get spicy, but it's all about that flavour profile where you get that hit and then it gets balanced out by the sweetness, which I find delicious."
For his dishes at the Sichuan Snack Fair, McGlone is aiming for a "happy medium" when it comes to heat. The Chongqing ribs will be paired with onion and lime for cut through, while the Sichuan sando will feature a side of Cheetos, which the chef is confident balances out the spice and Sichuan sweats perfectly.
Other dishes on the bill may not be so forgiving, however, with Belles boss eluding to the stall that's headed up by Lee Ho Fook chef and McGlone's housemate, Victor Liong.
"He might throw a red hot chilli pepper in there, you know?" he says with a tone that could be taken as Chinese whispers, fact, or more likely a mix of both. Regardless, Liong's dishes should be top of mind for any chilli-enthusiast.
McGlone furthers his precautionary advice and closes the case once and for all on the remedy to that overwhelming, burning sensation induced by Sichuan and other spice-heavy cuisines. Second to Cheetos, the answer is according to him is quite simple, really.
"A Big M, mate. Or an iced coffee. Milk for me really is the way to go, Before I opened up Belles and did a massive tour of all the hot chicken places in Nashville Tennessee, and I literally walked around with a gallon of milk at all times—you still get the sting the next day though. You can't escape the sting the next day."
The Details
What: Sichuan Snack Fair
When: Sunday 22 March
Where: Shed X, Queen Victoria Market, Queen Street, Melbourne
How much: Free
For more information, head here.
For more spicy updates, check out our Food & Drink section.
Image credit: supplied