If you're interested in turning your night out into something you'll actually remember, we've found the best places in Melbourne to drink, eat and party the night (and morning) away.
Exploring the night is easy with the night network (which will get you home at any hour of the night on Friday or Saturday), you can do everything with a cocktail in hand (because we're realists here at TUL). How many spots can you hit in one night?
#1 Sing Your Heart Out With Karaoke At Ichi Ni Nana
Home to some of the finest cutting-edge Japanese cuisine in Melbourne, Ichi Ni Nana Izakaya also hosts a decked out private karaoke booth—because they're obviously overachievers. We recommend starting in the main restaurant (located on the lowest level of 127 Brunswick Street), before heading to gorge on yakitori and cocktails. When you're ready to leave jump on route 86 towards the city, which is literally outside the door.
#2 Order Ramen From Shujinko With Tsukemen Kaedama
The only thing better than 24-hour ramen is 24-hour ramen ft. extra noodles. Order up your favourite broth (we've got a soft spot for the Black Ramen) with extra Tsukemen Kaedama (thick noodles). An excellent range of Japanese beer, sake and sweet wines are also on offer. Go on—you're not driving.
#3 Fail At A Strike At Strike
Across two CBD locations, Strike offers Ten Pin Bowling, Escape Rooms, Laser Tag and (most importantly) drinks. Bounce from activity to activity and never have to leave allll night (except when they close at 2am, then you should really go).
#4 Head To Butcher's Diner When You're Craving Meat
When the inevitable meat-y cravings hit, make a beeline for Butcher's Diner. Unlike your dirty local souvlaki joint, Butcher's Diner is a melting pot of international comfort foods. From milk-bun burgers to yakitori-style skewers, dim sims, and Spanish doughnuts; there's no three-drinks-in craving they won't fix. Roll out and onto route 96 towards Nicholson Street for the next treat.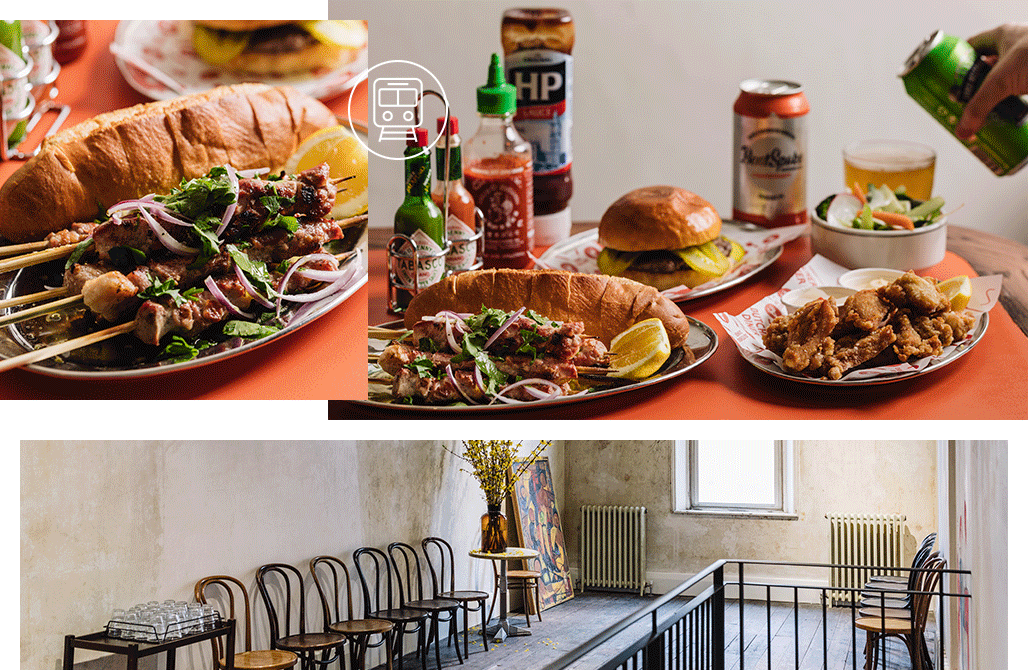 #5 Play Some Snooker At Red Triangle
While they don't serve alcoholic drinks at Red Triangle, Brunswick Street is a stone's throw away. We recommend pairing your snooker table hire with a change-worthy toasted sandwich and deluxe milkshake—think Cinnamon Donut, Twix or Snickers. No, you won't miss the alcohol.
#6 Breakout Of Trapt Bar & Escape Rooms
It doesn't matter when it's early afternoon, evening or midnight when you're down at Trapt Bar & Escape Room. Tucked on the lower level of Lonsdale Street, Trapt's escape rooms vary in difficulty and theme. Follow Alice down the rabbit hole or save the world from the Doomsday clock. Afterwards make a beeline for the bar for escape room-themed cocktails, or order a pizza from upstairs.
#7 Enjoy A Late-Night Flick
If you're looking for the lowest of low-key efforts: drag yourself from your couch and Netflix to the cinemas. Melbourne has a wealth of outdoor cinema options including puppy-friendly QV Cinema (for summer only) and Hawthorn-favourite Lido Cinemas.
#8 Shoot Your Mates With Lasers At Kingpin
A revolutionary entertainment destination that features a dedicated laser tag floor, state-of-the-art bowling alley, games arcade, cocktail lounge and (mostly importantly) gold bowling balls, Kingpin Crown doesn't shut its doors until 2am.
#9 Dine NY-Style At The Mayfair
The latest New York-style supper club to hit Melbourne, The Mayfair dish out French-leaning dishes until 1am through the weekend. We recommend the croque madame (because if there's cheese and there's bread, you can't go wrong).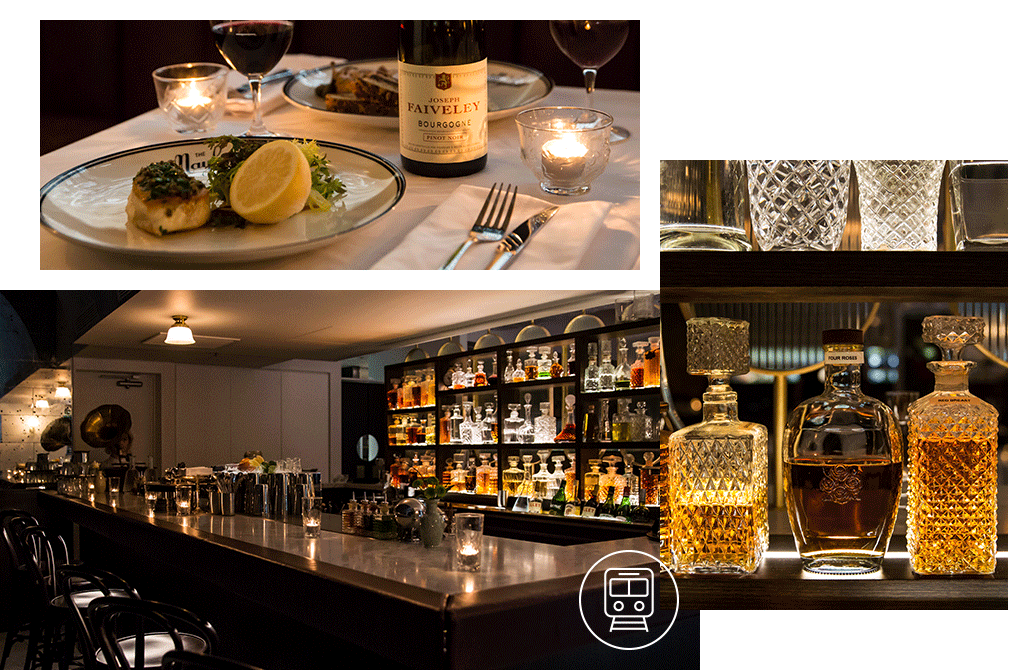 #10 Nibble Until The Morning At The Melbourne Supper Club
The Melbourne Supper Club is this city's dawn to dusk venue. Bottles of wine are cracked open at 5pm everyday and glasses can be filled until 6am on weekends. Nibbles range from nuts and caviar (perhaps for that excellent third date?) or a shared plate of party pies (for your mates).
#11 Eat 24/7 Pho At Twenty Pho Seven
24/7 pho—need we say anything else?! If you're all pho-d out, or there are mates who don't appreciate the glory of pho (get pho-king out), dishes including Bo La Lot Beef skewers and Saigon chicken curry will please your crowd.
#12 Late Night-Cheese From Milk The Cow
Dishing out cheese flights until 1am on weekends, the cheese & wine flight ticks every box for a late night-snack (cheese, and wine). A serve of warm, deeply rich artisan cheese fondue is another excellent (and one of the few) post-drinking choices.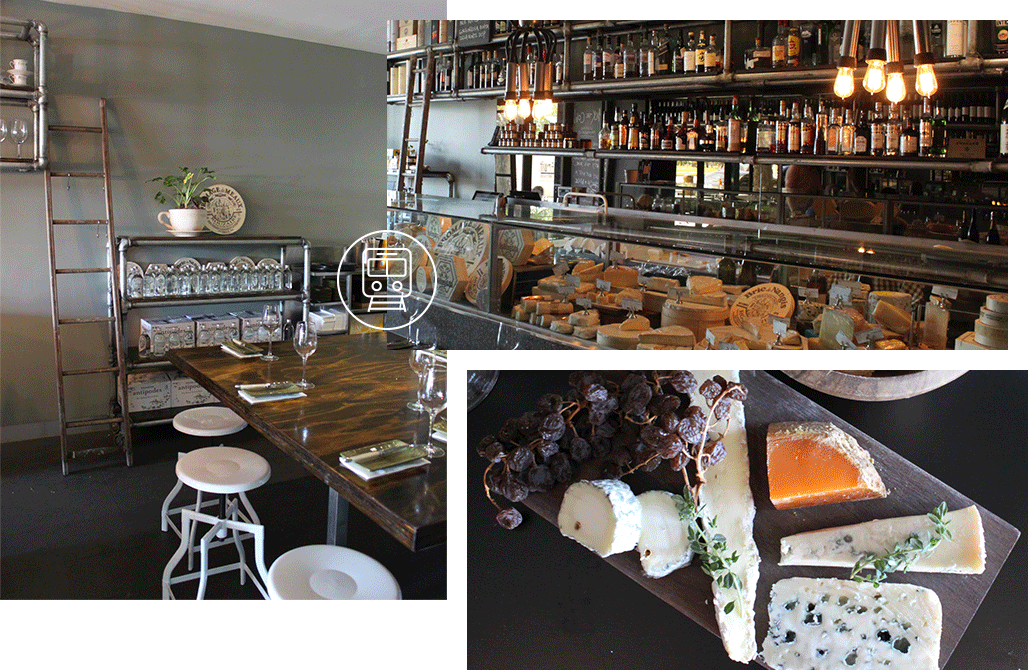 #13 Play Mini Golf At Holey Moley Golf Club
Open until 2am, there's plenty of time to putt-putt at Holey Moley Golf Club every weekend. Expect themed mini-golf holes inspired by the Simpsons, Game of Thrones and Melbourne's most iconic spots.
#14 Order Midnight Spaghetti At Arlechin
Headed by Guy Grossi, Arlechin is an industrial-chic bar with a strong European and Australian wine list. Toasted sandwiches, Midnight Spaghetti (the official name) and sliders are all the menu. Pair it with a cocktail, or fine glass of red.
After everything has been drunk, eaten and played head for public transport to get you home with trains, trams, buses and coaches running all night on weekends.
Image credit: Griffin Simm & Jenna Fahey-White
Editor's note: This article is proudly sponsored by PTV and endorsed by The Urban List. Thank you for supporting the sponsors who make The Urban List possible. Click here for more information on our editorial policy.