If there was ever a time to be alive, it's now!
Because guys, just when you thought technology couldn't get any more amazing or damn-right convenient, our mates at BrewArt have come along and blown everything out of the water with the world's first fully-automated personal brewing system.
Seriously, this is what you want staring back at you from under the Christmas Tree this year, amirite?!
There are two types of machines here; the BeerDroid and the BrewFlo. The former is your ultimate at-home beer-crafting sidekick because this wondrous machine lets you brew 10 litres of your favourite golden ale (or lager, pilsner, stout) and control it all from your fingertips. No, really. It comes with Wi-Fi connectivity and will send notifications straight to your phone when it's done.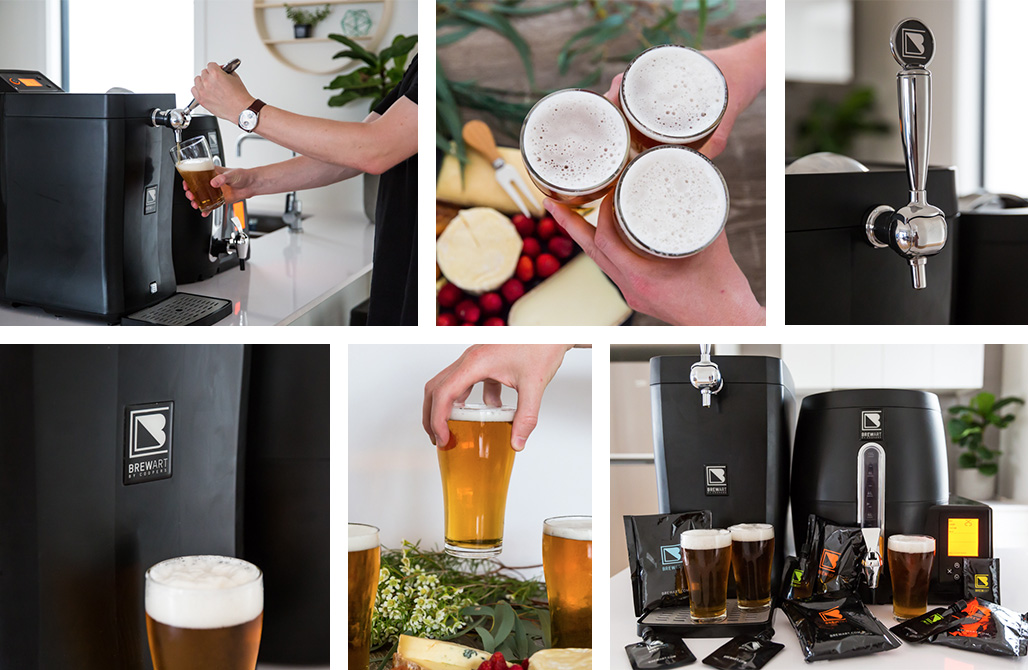 So we know you're probably asking, 'how in God's name are you supposed to actually make the beer?' Don't worry we've got you! Because you can buy BrewPrint packets that have an exact mix of Elements, Enhancers, Hops and Yeast. In layman's terms; choose the style of brew you want, chuck in the BeerDroid , and then pat yourself on the back because you sir, are on your way to crafting your very own beer.
There are more than 47 styles to choose from, so whatever the occasion (or meal), you can give anything a go, from a Bombshell Blonde Low Carb, English Pub Draught or Irish Red Ale, to a Bavarian Lager, Ruby Porter or the Original Pilsner (just to name a few).
BrewFlo is part two of the system and is just as impressive, really. Designed to hold a five-litre BrewArt keg, the dispenser is temperature controlled and will pour you a frothy without the use of CO2. So put it on before the boys come over, then Voila! Just as you're about to serve up that lamb shoulder you've been going on about for months, your very own pub quality brew is ready for pouring. All you need to do is sit back and watch the compliments roll in. Now THAT is what we call a party pleaser!
So drop that Christmas hint now because BrewArt have well and truly done the hard yards for you this silly season and delivered undoubtedly the most envy-inspiring Christmas present since that time you got a pool table for the man cave.
Image credit: Jenna Fahey-White
Editor's note: This article is proudly sponsored by BrewArt and endorsed by The Urban List. Thank you for supporting the sponsors who make The Urban List possible. Click here for more information on our editorial policy.