Melbourne's foodies will be out in force once more as The Age Good Food Month presented by Citi takes over the city's laneway eateries, fancy pants restaurants and stall-strewn parks.
We've devoured the bulging program and handpicked ten of the best events most likely to sell-out fast (or just too cool too miss). Yotam Ottolenghi's Mediterranean brunch with Shane Delia and Karen Martini is already long gone, so get clicking and tee up a well-deserved springtime feast during The Age Good Food Month.
FOOD, ART, LIFE – A TALK WITH MASSIMO BOTTURA | ACCA
Italian chef royalty Massimo Bouttra's Osteria Francescana in Modena ranked third in this year's World's 50 Best Restaurants list, so his arrival in Melbourne during Good Food Month comes with rock star-level anticipation. His Apertivo Moderno evening at Pei Modern has already sold out, and we expect this talk at the Australian Centre for Contemporary Art, where he will divulge his dreams and inspirations, will follow suit soon. You can also grab signed copies of his new book, Never Trust a Skinny Italian Chef.
ALICE WATERS | THE ATHENAEUM THEATRE
Talk about foodie legends, the indomitable chef owner Alice Waters is a veritable gourmet goddess. Blazing a trail with Chez Panisse in Berkeley, California back in 1971, she pioneered local, seasonal and sustainable cuisine in the US, with her impact felt worldwide, thanks to her well-deserved reputation, clutch of awards for Chez Panisse, her role as vice president of Slow Food International and a brace of immensely successful cooking books to her name. So we're pretty bloody excited that this true icon of the industry will be speaking live at The Athenaeum, thanks to The Wheeler Centre, and it's bound to be popular.
BANQUET OF THE NORTH | FLOWER DRUM
Speaking of legends, one of the city's finest will be showing off his wares in this year's Good Food Month celebration. Market Lane's Flower Drum has long been considered one of Melbourne's best restaurants, regaining its three-hat status in The Age Good Food Guide this year, with head chef Anthony Lui honoured with the Vittoria Coffee Legend Award. He'll be laying on an outstanding five-course banquet drawing on the traditional cuisine of the Northern Chinese provinces. Of course his rightfully vaunted Peking duck will put in an appearance in this show-stopping Saturday lunch treat.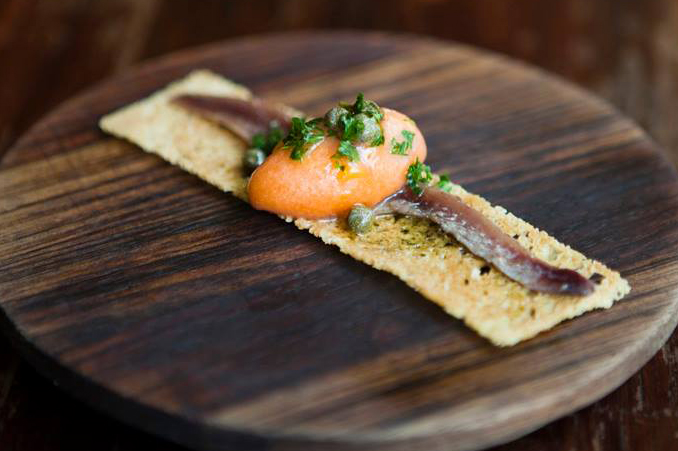 Image credit: MoVida Facebook.
MOVIDA IRON CHEF | MOVIDA AQUI
Who doesn't love the crazy culinary televisual genius that is Iron Chef? Well this year's Good Food Month offers a little homegrown rivalry when the iron chef of the MoVida empire takes on his lieutenants in charge of each of the MoVida kitchens. It all comes down to five chefs, five dishes and the power to decide is in your hands. Can the chief triumph over his teammates, or will one of the upstarts seize his crown? It's a wine-matched death match, too.
THE PRESS CLUB KIDS ONLY LUNCH | THE PRESS CLUB
Who says the grown up should have all the fun? We think this kids only event from the brains behind The Press Club, George Calombaris, is the cutest idea ever. Only children aged 6 to 14 will be allowed to slip past the velvet rope, with their parents strictly not invited. Once seated inside, they'll be treated to a five-course degustation meal squarely tailored for adventurous young minds, with drinks to match (of the non-alcoholic variety, of course).
NIGHT NOODLE MARKETS | BIRRARUNG MARR
Last year's inaugural Night Noodle Markets, a plethora of tasty takeaway stalls and ever-so hipster food trucks, went so well that this year the Asian hawker food-style set-up is back bigger and better with a nifty riverside relocation to Birrarung Marr. Alongside returning favourites like Chin Chin and Longrain, newbies on the block include Chin Chin king Chris Lucas's Richmond hero, Kong, as well as Windsor kids Charlie Dumpling and Mr Miyagi. Fitzroy's Hammer & Tong 412 will also be representing with a Korean food truck.
ALPACA HEAD TO TAIL | PASTUSO
Ok, so this may be a little far out for some of you, but for the more adventurous of meat lovers, how often does the opportunity to tuck into Alpaca present itself? Pastuso chef Alejandro Saravia will be dishing up a Peruvian head-to-tail feast in the ACDC Lane venue, with dishes including Alpaca shoulder served with carrot and cumin puree, slow-cooked short ribs and neck rillettes. As cute as alpacas are, we're intrigued…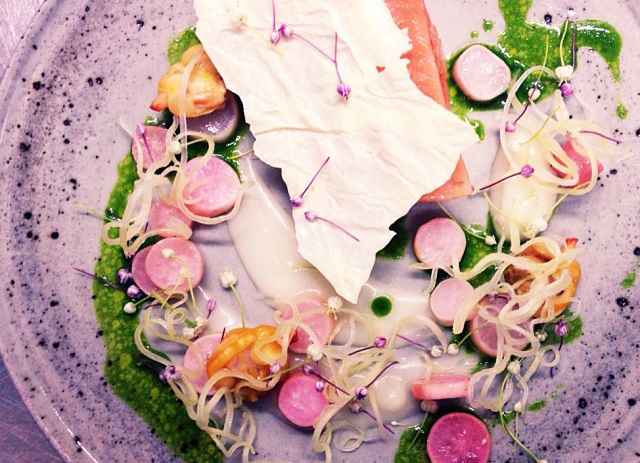 Image credit: The Town Mouse Facebook.
FRIENDS WITH VEGETABLES | THE TOWN MOUSE
If meat's not really your thing, alpaca or otherwise, how's about heading along to Drummond Street's One Hat-awarded The Town Mouse in Carlton for a hearty veggie feast, with celebrated young chef Dave Verheul drawing on fresh, local produce. Winemakers Patrick Sullivan and Anthony Fikkers have created vinos specifically for this evening, so you can be guaranteed a perfectly balanced flavour sensation without the guilty conscience. Sorry vegans, eggs and dairy included.
DAY OF THE DEAD PARTY | HOWLER
The Brunswick bar and arts space, Howler, will transform its expansive beer garden into a fiery street fiesta in recognition of Mexico's Dia de los Muertos celebration, with this November 2nd bash marking the third of the traditional three nights of revelling. Expect plenty of sugar skulls (calaveras), tasty tapas and slow-cooked meat with heaps of chilli on the go as Mexican bands work the crowd up into a fever. As Melbourne can't seem to get enough of the Mexican craze, we're pretty sure this one's going to go off.
DESSERT DEGUSTATION BY GAD | GREEN PARK DINING
A newcomer to Carlton North's Nicholson Street, with Salvatore Malatesta having sold the St Ali North space to Anada and Bomba owner Jesse Gerner, Green Park Dining chef, Gad Assayag, will be showcasing his delectable dessert skills with a degustation menu pandering to the sweet-toothed amongst us. His insanely delicious signature crunchy and gooey brownie is a guaranteed highlight, and sommelier James Madden will be matching the vinos to perfection.
To check out what Melbourne's best restaurants are doing for Good Food Month, check out the program here.
The Age Good Food Month | 1st – 30th November
Main image credit: Give Recipe.