We couldn't kick off the first week of music month at Urban List without chatting to pop music's most coveted duo right now. In their first project together, Troye Sivan and Lauv's I'm So Tired cracked the top 10 in the UK—a first for both performers—reached the top 20 on the Billboard charts, has been streamed nearly two million times on Spotify and performed everywhere from Jimmy Kimmel Live to The Late Late Show with James Cordon.
So, yeah, you could say people are digging it.
Co-written by the duo, it was originally intended for Lauv to sing solo, but with their music-making chemistry off the charts they decided Sivan needed to stick around. And we're so glad they did.
It's been an incredible 18 months for both artists. Homegrown hero Sivan's second album Bloom hit number three in the Aussie charts, he starred alongside Nicole Kidman in Boy Erased and scored a Golden Globe nomination for his song Revelation in the flick and he's currently in the midst of a world tour. San Francisco native Lauv has been equally as busy. His hit, I Like Me Better was an instant smash, while his project, I Met You When I Was 18 surpassed over 1 billion cumulative streams worldwide.
We caught up with the pair to talk about what inspires them, who they're vibing in music right now and what they've got planned next.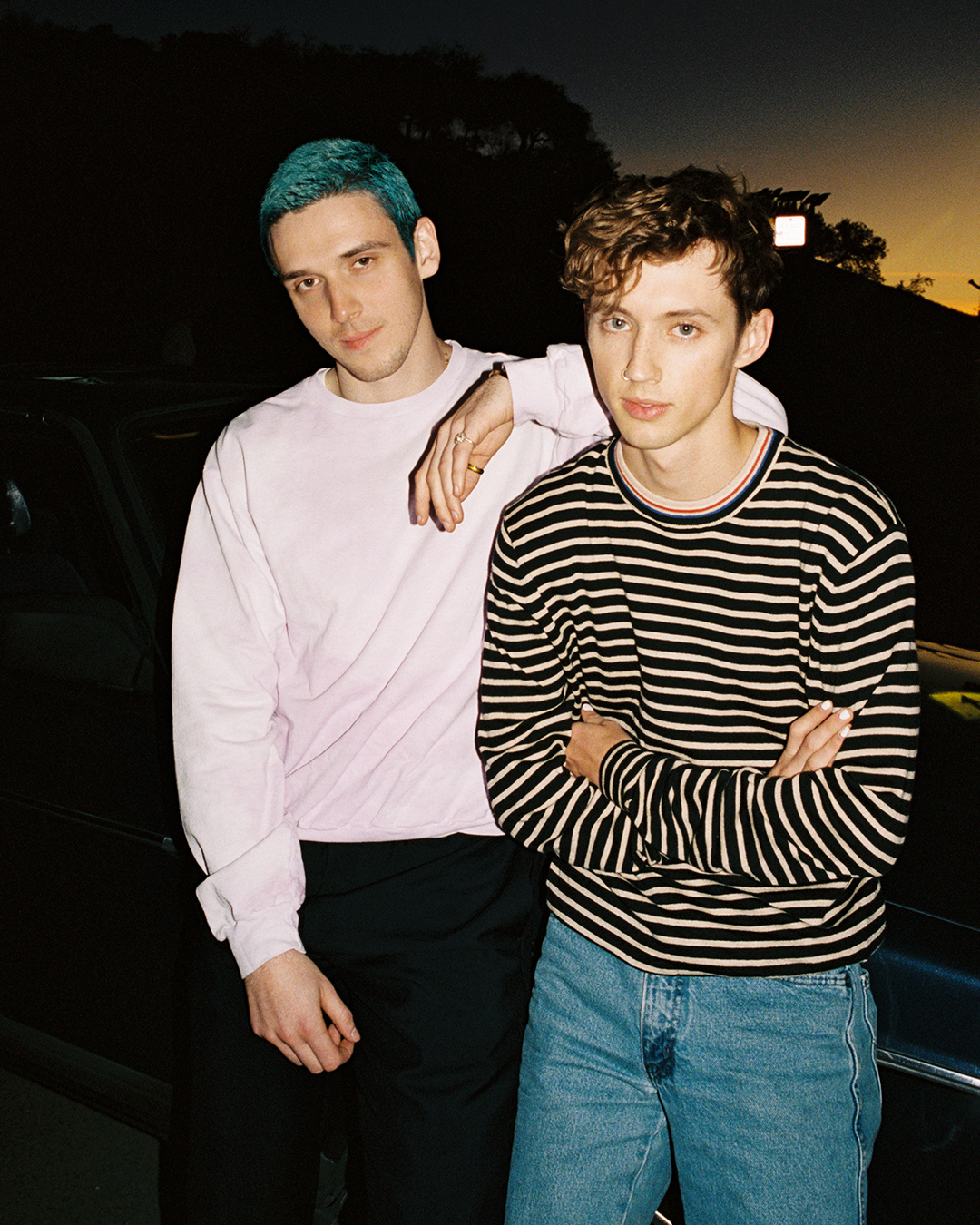 I'm So Tired is the kind of tune that punches you in stomach it's so damn relatable. What's the story behind the lyrics?
Lauv: I feel like all of my favourite songs come from my subconscious, so I have to analyse them afterwards. I wrote my last whole last project about one relationship. It was basically like me being so tired about this one thing. But at the same time, being sort of bitter about it and still trying to get over somebody when everything is reminding you of that person and you're kind of torturing yourself and listening to all the songs that remind of you them.
Troye: Originally when we went in to write this song it was going to be for Ari (Lauv), so I had to get in the mindset of writing for someone else which is something I've wanted to do. It means that you have to take on someone else's experience and then try to find your truth within that.

It must be incredibly therapeutic to write down all your feels, put it into a song and just sing your heart out
Lauv: Absolutely, it's the way I process all of my emotions. Writing songs is kind of like a much more gratifying journal for me.
Reading through some of the Tweets you get it struck me you both have some of the best fans in the world. How does it feel when you get messages from them saying one of your songs helped them get through a dark time?
Troye: Oh my gosh! Sometimes it feels like all I do is talk about myself all day and do photo shoots and do really vain stuff and then you get to go out and play a show and hopefully you get to have that moment where you go, 'oh, no, this actually meaning something to someone else as well' and through some weird chain of events, me sharing my experience in life is resonating with someone else. I've had that moment myself, where artists have been that for me, so it's a real honour and privilege to be able to do that for someone else. I don't take that for granted.
Lauv: I think it's one of the biggest things that has kept me wanting to be an artist rather than producing and writing for other artists. I love making music and before I was Lauv, I had the goal of writing and producing for other people but then I went through some stuff that made me write some songs that were really personal to me and when I got a taste of that, and I saw that when I can be really personal with people, they're inspired to be personal back with me, is the most gratifying human experience.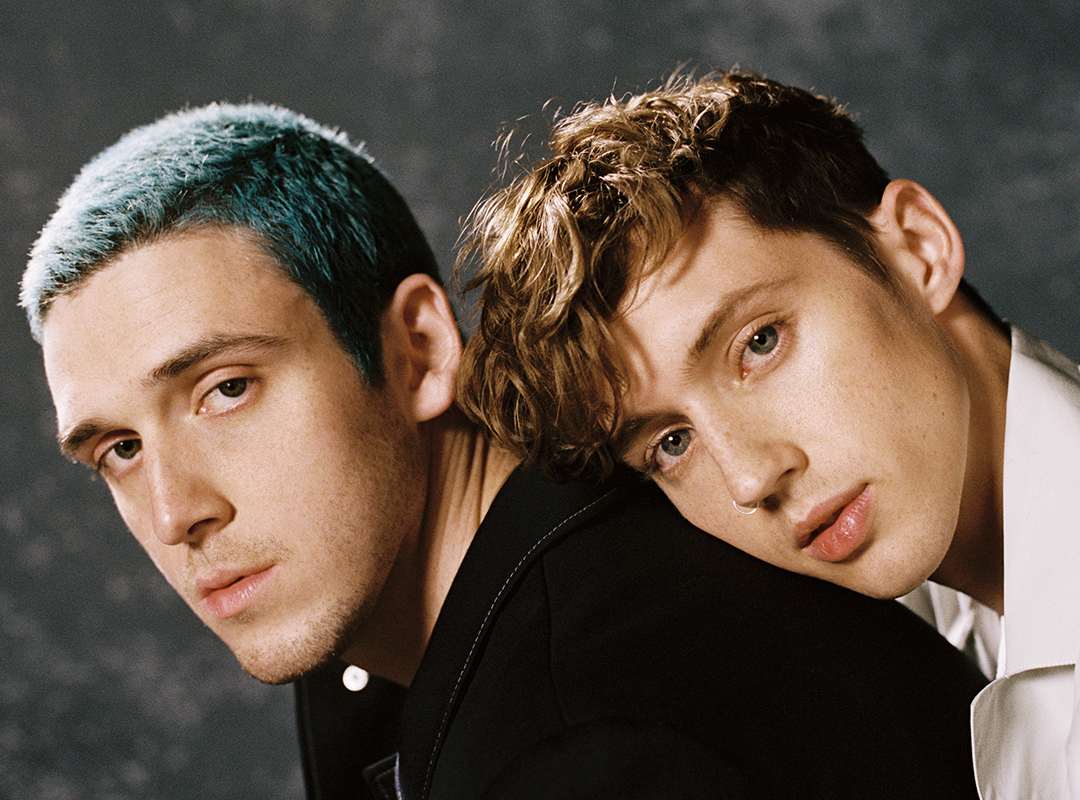 If we're so "tired of love songs", what's the song you could never get tired of?
Lauv: I have a really good one. It's still a love song anyways, but it's called Homemade Holiday by a band called Babygirl. I'm obsessed with it.
Troye: For me, it's Love Is A Losing Game by Amy Winehouse. I love that song so much.
This collab between you two is pretty damn incredible, and you've created music with the likes of Ariana Grande and Julia Michaels. Who would be your next dream collaboration?
Troye: I would love to make a song with Robyn. I think that would be really cool.
Lauv: For me, Chris Martin from Coldplay is 'the one'. Oh wait, I would also love to collab with John Mayer too. Post Malone would be dope. Oh honestly, Beiber too.
You guys are responsible for breaking a lot of barriers in music, what do you think music looks like for you personally in 2019?
Troye: I think one of the reasons why I'm so in love with what I do, especially right now, is it just feels like a super, super exciting time to be an artist. I think that we've got this insane luxury of having a direct way to communicate with the people who are listening to our music and are responding to real people with something to say. It's no longer a person that a record label wants to push at that time, it's who people actually want to listen to, so you're getting the most insane range of artists. The music industry is starting to look a lot more like how the world looks and that's really exciting and inspiring to me.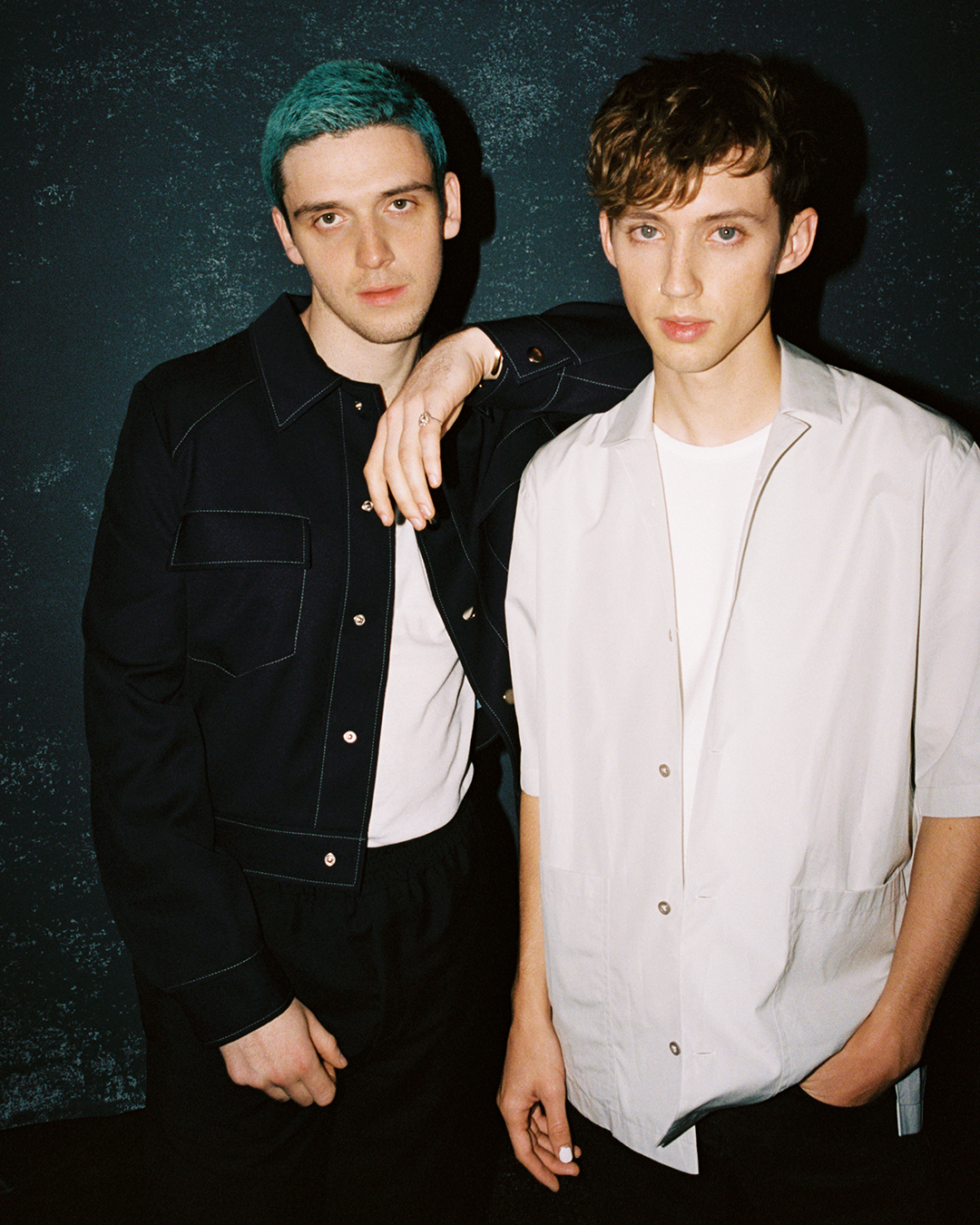 Both of you have had amazing careers so far, so I won't ask for a single highlight, but what's a recent 'fuck yeah' moment you've had?
Lauv: One thing that comes to mind is the fact that we just went top 10 in the UK which is really, really crazy. I've never had a song do something like that before.
Troye: For me, the top 10 thing—that's something from the first day we decide we want to be artists, we're told we should care about and you know it's one of those things that you want it so bad but you don't really know why. You almost want it for everyone else more than you want it for yourself. Then it just happened for us and now it's a really surreal experience. The good news is it's the same feeling you get as when you put out something that you're really, really proud of. It's a nice shit yeah moment when you realise people are enjoying it as much as I'm enjoying it making it. Touring is amazing too, though. Getting to go to a place that you've never been before. It's a very surreal experience when you look out and people are smiling and singing along, it makes you feel like Justin Bieber and it just never gets old.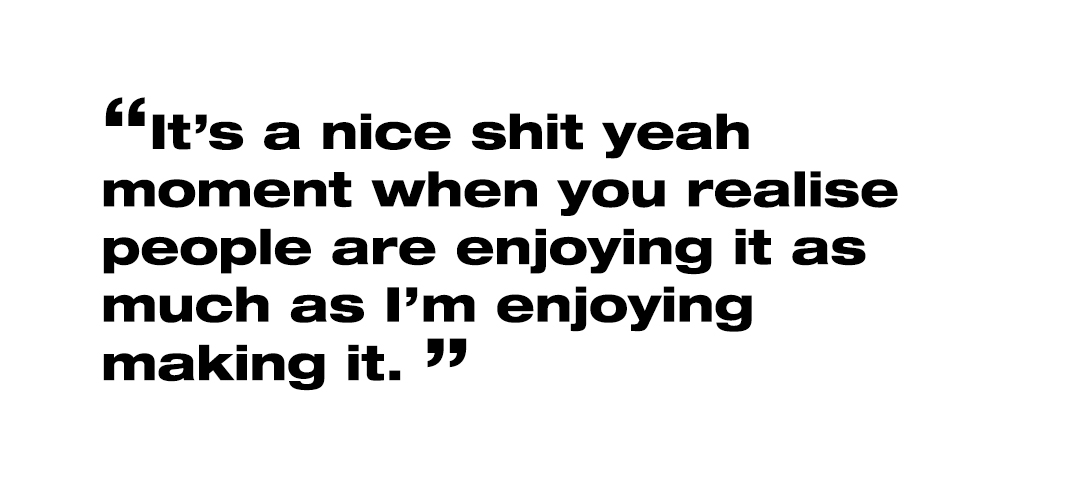 Speaking of touring, what are the three things that you always take with you?
Lauv: Well my dog Billy has to come on tour with me always. And then some cold brew and probably my computer so I can make more music.
Troye: It's actually been an expensive thing to bring but I bring as many family members as I possibly can because I think yes, you get to go to these incredible places but if you're there by yourself, it can get a bit lonely and sad sometimes. The secret of enjoying touring has been bringing my family because it really just becomes a Euro trip with my parents and my sister and brother.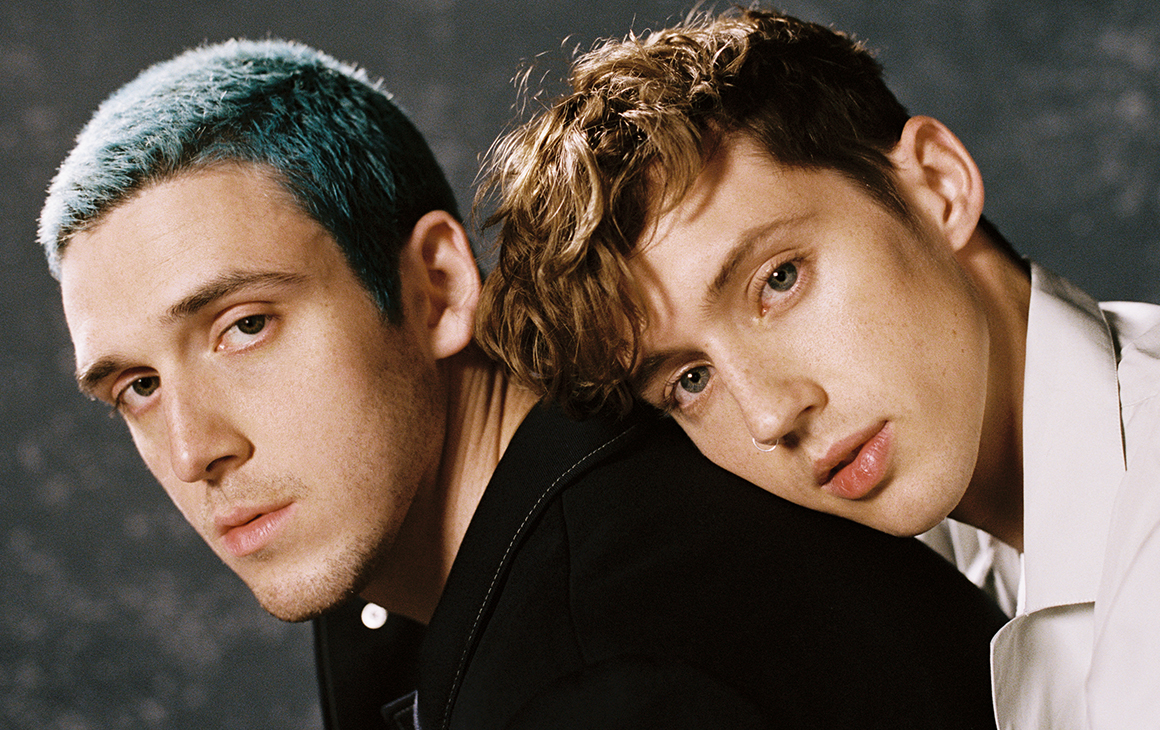 What's next for you both? Troye, more movie roles? Lauv, when are coming to Australia?
Troye: I wish more movies, I hope for more movies! For me it's more touring. I'm heading to South America and Asia in the next few weeks. Then travelling home to Australia and New Zealand which I'm really, really stoked about.
Lauv: I'm just working on my album, going on tour again real soon and yes I'm coming to Australia and New Zealand later this year (November 20 in Auckland, November 22 in Brisbane, 23 November in Sydney, 24 November in Melbourne and 26 November in Perth).
In the mood for more sweet tunes? Check out our April Spotify playlist so you can jam out at your desk.
Image Credit: Supplied