Byron-born Jules started with a solid vision – to bring to fruition a place that inspires people on a daily basis; a place that melds seamlessly into a community that embraces the new, the eclectic and unique. What better a location than Prahran's Greville Street?

Lunar Store stocks a beautifully merchandised selection of local and worldly artifacts, including the likes of Happy Socks, Emily Green necklaces, dog-printed tights, oil burners, hand-crafted cards – and that's barely scraping the surface of this extensive treasure trove.

Jules describes the shop perfectly as 'an offbeat collection of cool', a place where beauty, ingenuity and personality thrives. She finds much joy in playing the hunter, gatherer, curator and connector.

Lunar is open 7 days a week, so don't hesitate to explore this kaleidoscopic world where unprecedented imagination abounds. Welcome to the Lunarsphere.
TUL: Tell us about what sparked the idea for Lunar Store?
The original idea was to get a space that housed a diverse range of cool products, but the aesthetic changed quite a bit in my mind so, until the idea was solid and unmoving, I didn't want to give life to it.

I started putting together a business plan and that helped flesh out the ideas into a real life thing. I was working full time and used my nights to hone in on how I wanted it to look and feel. I wanted to be in a space that was solely my own, one that inspired me on the daily, and one that sits in nicely with the community it exists in. I initially thought I would open the store back home in Byron, but after a lot of weighing up and feeling torn, I went with my gut and decided to open here in Prahran.

TUL: What were you doing before Lunar Store started?
I was a full time Account Manager for a Perth-based company. I looked after their Victorian, Tasmanian and New Zealand stores for them. It was a pretty valuable role, as I got to meet a lot of creatives and see lots of amazingly successful stores that completely turned the whole 'bad retail climate' on its head.

TUL: What is the best part about your job?
Being a part of this amazing network of people – the makers, the creatives – and facilitating the connection between a product and the customer.

TUL: You must find it hard not to take some of the stock home with you! What are some of your favourite items in store at the moment?
Oh, my apartment is definitely an extension of the store! Favourite items at the moment would have to be the new Emily Green necklaces, Arabella Ramsay's Dog leggings and Page Thirty Three's Compact Oil Burner.

TUL: Any local artists/designers/artisans that deserve a mention?
Heck yes! I can't say enough amazing things about local maker Emily Green. Her art & her jewellery are so colourful and tactile. I'm also a big fan of local illustrator Wendy June who makes those monster cards, so much character!

TUL: Where was the last place you had a memorable meal/drink?
I love this question! Over the weekend we dined at Baby in Richmond. The buffalo mozzarella and pizzas are made from dreams.

TUL: Best local place to dash out for a coffee?
If I'm in store, I'll drop into St Edmonds. On my days off, I head to Lawson Grove in South Yarra.

TUL: If it weren't on Greville Street in Melbourne, where else in the world would you like to open a store?
Byron Bay and somewhere in the US. Maybe San Fran or Portland. Imagine.

TUL: What's next for Lunar Store?
Online store – that's where it's all happening apparently! It's almost done. They say it's like having a second store. We'll soon see!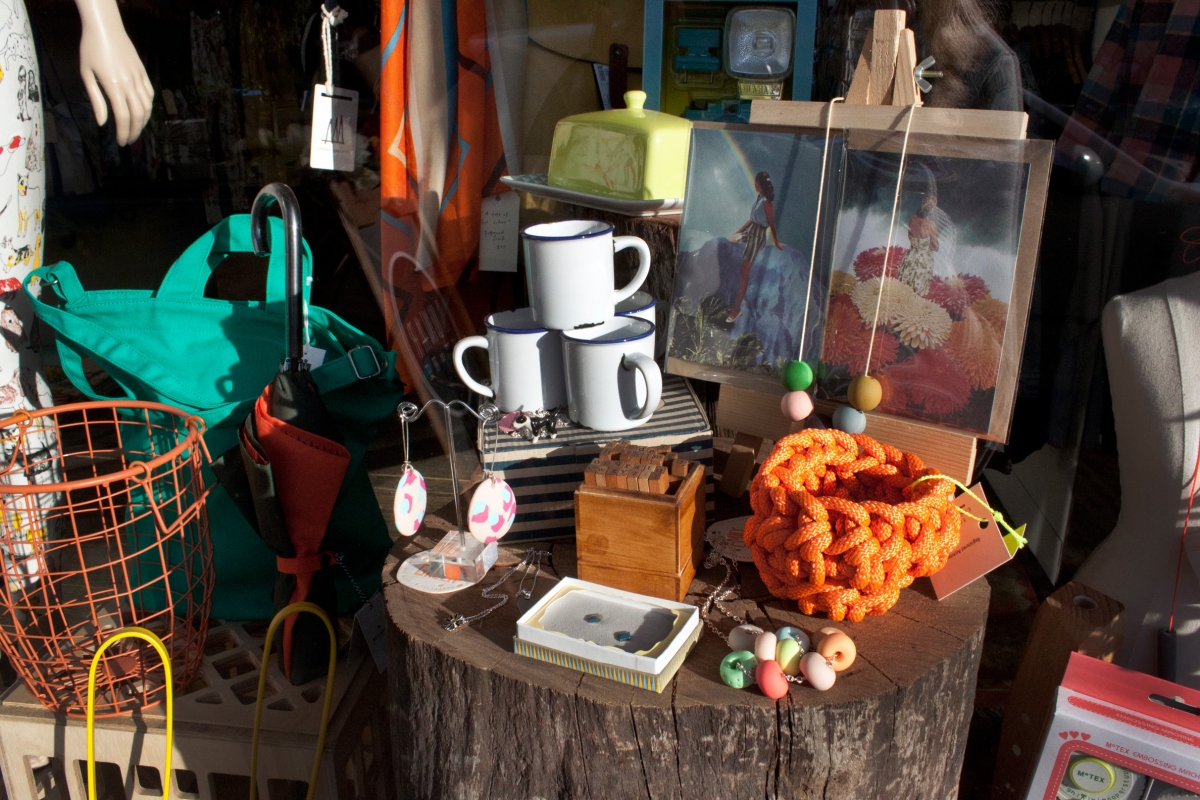 Where: Lunar Store | 136 Greville Street in Prahran
Contact: 03 9533 7668