Young Henrys has become a household name on the thirsty East Coast of Australia, but despite its national scale and success, the brew team have never lost sight of their fundamental mission: to brew the best beer possible.
When founders Oscar McMahon and Richard Adamson kicked off Young Henrys back in 2012, there were around 180 Australian breweries. Now there's over 550. Restaurants' beer menus are nearly as long as their wine lists, people are carving a career path as a cicerone and becoming a brewer is now considered a legitimate profession.
Here, thanks to BWS, we talk to Young Henrys Co-Founder, Oscar McMahon, on what it takes to become one of Australia's most celebrated craft beer brewers.
How important is it for Young Henrys to uphold a local vibe and local mentality?
It's probably one of the most important parts of our business. We're a business from Newtown and a lot of the people who make up our business and the way our business operates is reflective of the values of our community. As a bunch of business owners, we made an agreement saying that growth is only acceptable if we grow in our own way. We refer to it as the YH way; we always try and do things to fit with our own personality and ethos.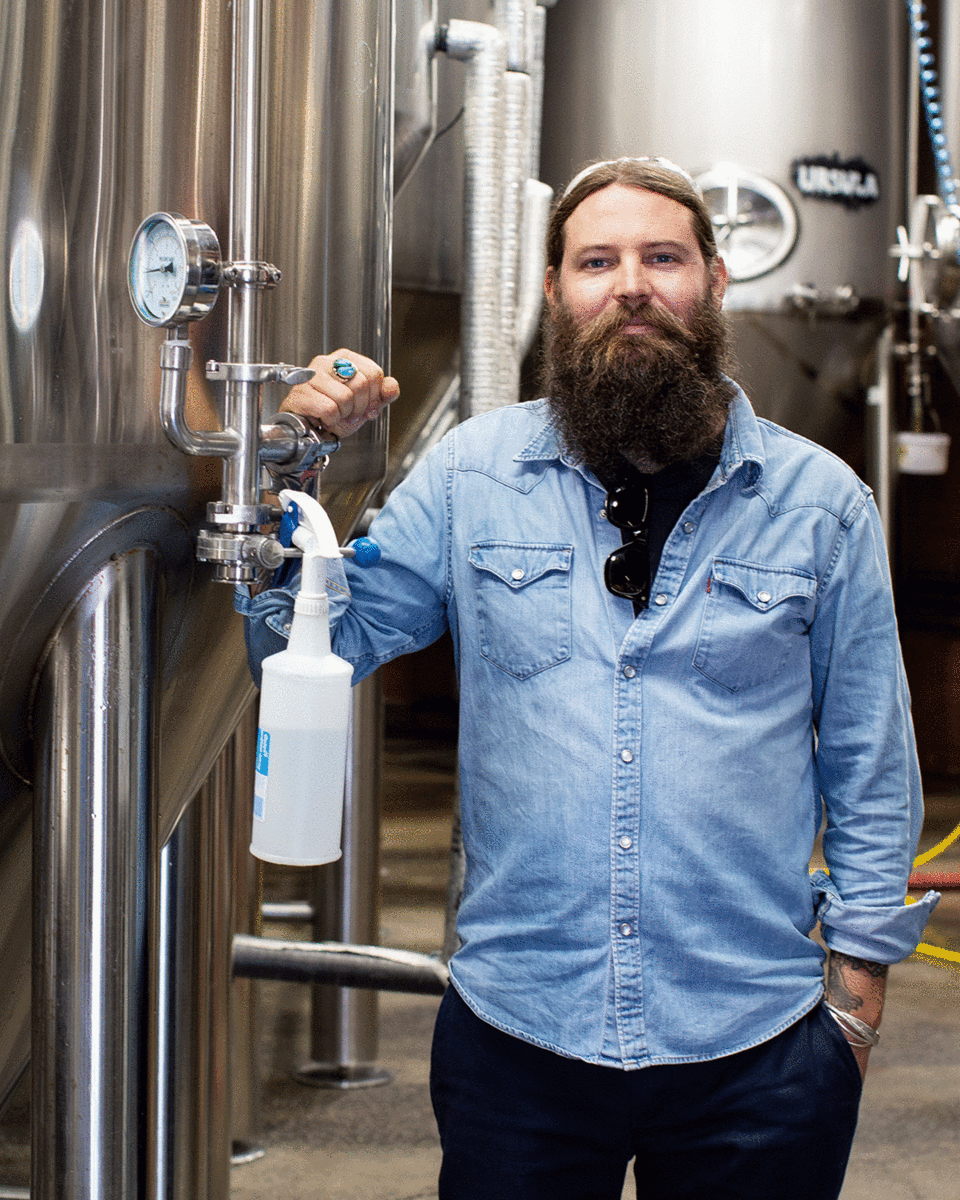 In regard to production and sustainability, what's your take on being transparent?
I think the way society is swinging away from mass-production is a really healthy and a welcomed change. Sustainability practices are things you can do on top of taking responsibility for your own shit, basically. If every brewery, bar and bottle shop went cans only, you would see a 25 per cent reduction in shipping within the beer industry because aluminium holds more beer and carries less weight. It's all of those businesses making those decisions to go cans over bottles.
As for transparency, I think businesses should always talk about the things that they are doing and the fact that it is easy to make changes within your business. But you should never think that you've obtained it; sustainability is always a work in progress. I'm very proud of the things we've done and I know there are more things can do and will do. I think that's the right mindset to have.
You've had a pretty illustrious career already, how did it all begin?
I don't think all of my experience could be called a career because that generally means some sort of money has changed hands!
When I was younger, I played in bands and one particular band was Hell City Glamours, which I was in for 14 years. We took it very seriously, the band was our thing, our identity, it was everything we focused on. You would essentially get a job, just so you could play in the band. One of the jobs I thought would be easy to do on the side was bartending. I really enjoyed the social aspect of it and working casually, you could take weekends off to tour and stuff.
Through getting into bartending I started getting into beers. I had a conversation over a beer with Richard (co-founder and ex-musician); our initial conversations were about music and about beers. Then we started a beer club together and through that, we decided to start a company together.
Would you say music played a big part?
Music has always been a large part of it and music has always been a big part of the YH story as well. I think we've always taken inspiration from music. I don't drink a different beer to get inspired to make a beer. If you're an artist, maybe you go to an art gallery to get inspired or maybe you listen to a song and that inspires you to paint. You don't always have to find your inspiration from a like business or in a like way. So, that thinking has led us to do a lot of collaborations with musicians, like Frenzal Rhomb, You Am I or The Foo Fighters.
Compared to a decade ago, being a craft beer expert is now a legitimate thing. When and why do you think it started gaining momentum?
Beer has had a similar life journey to wine but in quite a different way and quite a bit later; it's taken quite a while for beer to be seen as something that can be matched to food. A restaurant has always been judged on its wine list and very rarely on their beer list, and I think that is now starting to change.
With beers, you have the ability to have many different characteristics, different beer styles and you're less hemmed in by geography. So, I guess, the rise in popularity of the cicerone and people doing that course and learning more about that is similar to people wanting to become a sommelier and wanting to understand regions and flavours. One thing the craft beer industry is not short of is interested, passionate people.
Job satisfaction and choosing a rewarding career is a huge priority for young Australians, what's your advice for someone who's looking to make a start in the brewing industry?
The craft beer industry is a lot of fun and it's an excellent lifestyle but it's a startup industry. It's small, it's a lot of hard work and people have to be dedicated and there are excellent courses now. In NSW there is a TAFE course on brewing, which is a one year course and it's fantastic. We have seen quite a few students doing placement. Richard (co-founder) was part of the team that wrote the course syllabus, so we have TAFE students coming here every Wednesday. They're getting practical hands-on experience in a brewery and that's what our industry needs more of.
There are also some excellent online and correspondence courses. Basically, the more you can educate yourself, the more interested brewers are going to be toward hiring you. If you think about it, we've got a shortage of good people in this industry because when we started there were 180 breweries, there's now 550. So, you've got a growing amount of opportunity but not a growing amount of people getting qualifications or training so, if someone wants to enter the industry, signing up for a TAFE course or the IBD (Institute of Brewing & Distilling) exams at least shows potential employers that you're serious about it and willing to educate yourself. Because that's what any industry wants, more quality, educated people with a good attitude.
Would you recommend studying or learning on the job?
Having all the technological knowledge is one thing, you then need hands-on experience, because a diagram can't show you what a day in the brewery can. Brewing is an interesting thing; it's part creativity, part science. It's like a trade, you have to be very manual, be able to problem solve, and you can't have too much of an ego. You have to be very honest with your data and be willing to clean things. It's an interesting cross-section of different skills that you need to have to be a good brewer.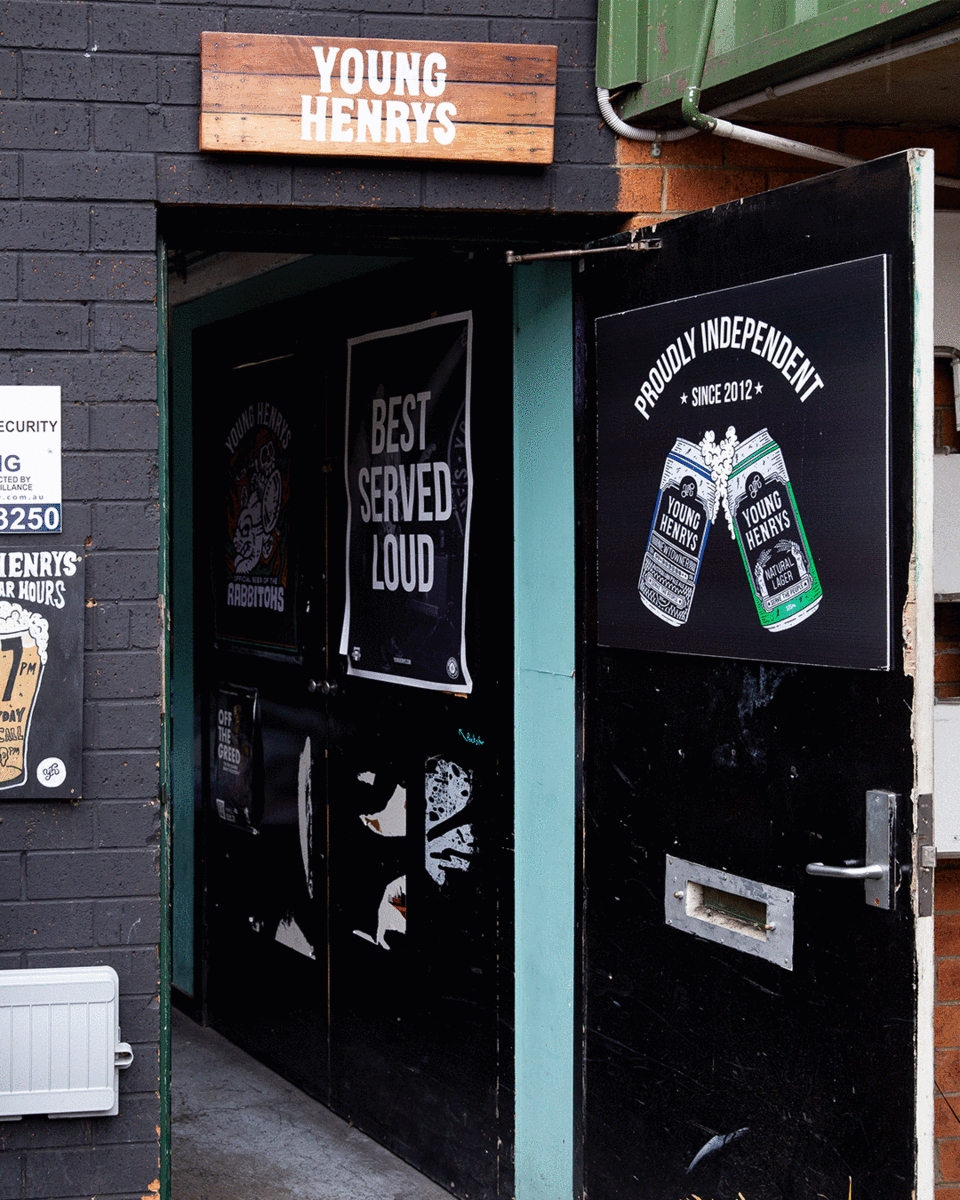 What does it take to become a brewer? Are there any defining personality traits?
If you look at our team, having a sense of humour plays a part. You have to be self-driven to do it. It's a hot work environment and it's not a glamorous job. It looks great on paper but you're in the brewery at 6am on a 40-degree day getting covered in yeast and scrubbing a floor because something's just happened. It's not glamorous but it's so rewarding. You also get to work around a bunch of other passionate, creative, fun-loving people, so it is a really great lifestyle. It's worth it but it's not a holiday job, that's for sure.
What do you love most about what you do?
I used to really love the process of brewing when I was on the brew deck operating. You can't have your phone on you, you can't be answering emails, everything is hot and everything is dependent on time and scientific data. You need to be sharp and aware of what you're doing at all times of the day and you can't have distractions, and in a weird way that physical process-style of work, I find really relaxing. The catharsis of making something you love and following the process - I'm sure it's different for everybody.
I think now that I'm not brewing anymore, the thing that I love is watching the culture of YH flow into everything that we do. Our internal culture touches our beer, it touches our people, it touches the venues that we work with, festivals we partner with and the bands that we partner with. I think the thing that I'm most proud of is that we, as a collective, have created a company that lives and breathes, it has a dress sense, it has a soundtrack.
We've seen a real shift in Sydney's culture and nightlife over the past few years, what's your take on it and where do you think it's heading?
It's a very complex scenario. What's reported is quite often all the negative stories—venues closing, lockouts etc.—but if you go back five years ago, the casual dining, bar and pub scene in Sydney, it was nowhere near as interesting and as vibrant as it is now. So, I think Sydney's culture is still alive and well. There are fewer venues but more music venues opened then closed last year. I think we, and the media, have a real tendency to focus on the negative stories and that does a disservice because a lot of people believe what they read.
You've got a whole populous of people believing that there is nowhere to go so they don't go out, whereas there are bars and restaurants opening every week. And yes, in Sydney we do have legislation problems and in NSW we now have legislation and liquor licensing problems across festivals. But we all need to celebrate what we've got and protect and preserve our culture rather than focusing on the negative and being apathetic about it.
And finally, how much beer do you really drink?
When I first started, I parked my car underneath and it pretty much stayed there for an entire year. Now, I'm very good at having three to four alcohol-free days, which was not something I was very good at in my younger years. Sometimes when I go home, the last thing I ever want to think about is beer; I crave and drink more beer on the weekend than I do on weeknights. I really think it's because, in some ways, beer has become work, which is a weird scenario. It's like you have 10 tokens and you've spent them all. I've spent all my beer tokens!
If all this beer talk has left you thirsty, enjoy the best of Australian Craft, including Young Henrys, from store to door with BWS On Demand. Australia's best craft beers, spirits and wine delivered to your door in no time through BWS delivery.
Editor's note: This article is proudly sponsored by BWS and endorsed by Urban List. Thank you for supporting the sponsors who make Urban List possible. Click here for more information on our editorial policy.
Image credit: Yasmin Mund.