It's all done and dusted! Fleur and Jordan are off living happily ever after and Naz has been left with an influx of Instagram followers and a supposed broken heart. No doubt you were glued to the screen, on the edge of your seat, watching as Jordan selected the woman to give his heart (and shiny Michael Hill ring) to. Here's what we all were thinking during The Bachelor NZ finale.
1. The end is nigh!
2. "You're not only going out with them, you're going out with the family as well." Group dates don't have to infiltrate your real life, Jords…
3. Naz actually looks like a walking burrito. You should NOT wear that to meet the fam.
4. Jordan's brother is such a Naz fangirl.
5. "We'll have very similar looking babies." Err, calm down.
6. Naz: "What did you first think when you seen me and Jordan?" Grammar goals.
7. Ah, the ol' "so, how are you feeling?" chat.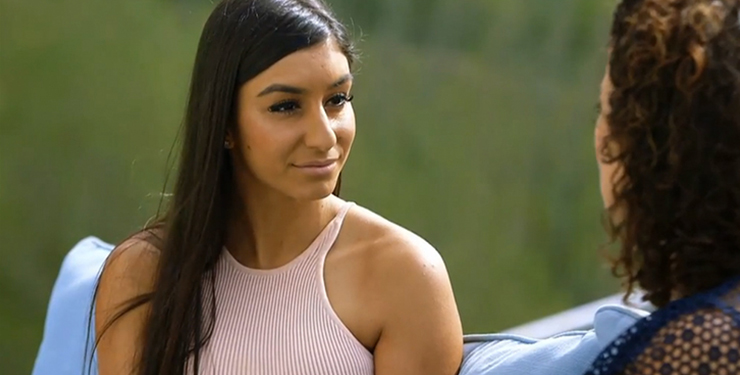 8. The awkward moment when The Bachelor's mum says you're not very nice.
9. Jordan's Dad is getting a bit tongue-tied. Bless.
10. Helicopter observations: "Wow, that's quite…cool." So profound, Naz.
11. 10 points to Fleur for wearing family-friendly, boob-concealing attire.
12. Mum is blatantly #teamfleur.
13. "Did you know that Louis was conceived on this very deck?" TMI, Clark, TMI.
14. "So one day you might be able to conceive your own kids on this deck." OMG Clark, quit while you're ahead, buddy.
15. Mama Linda: "The girls you have chosen are very different in everyway." Yeah, Jordan—do you even have a type?
16. Interesting how the men seem to be #teamnaz and the women are #teamfleur.
17. Iiiit's Michael! Welcome, welcome.
18. Those are some damn big diamonds.
19. Eep, it's all go! Who's he gonna choose?!
​
20. Your hair already looks pretty silky, Naz. You can stop brushing it now.
21. Fleur: "He could be the father of my children." That deck nookie could be happening sooner than you think.
22. THIS IS THE MOMENT WE'VE ALL BEEN WAITING FOR! ERMAHGERD.
23. Ten bucks whoever steps out of the first helicopter is going home tonight.
24. What's with the weird heartbeat noise in the background?!
25. "And I know I won't be able to apologise enough" #bombdrop.
26. Well, Naz took that surprisingly…well. Laters, loser.
27. Oh, Fleur. You be looking so elegant.
28. Fleur is the chosen one! #calledit
29. Who's the real winner here? Naz or Fleur?
30. I guess Naz got what she wanted: fame. Well played, girl. This won't be the last we see of you.
If you want to relive all The Bachelor NZ moments, check out all our weekly round-ups here.
Image credit: TV3
Want more of the best of Auckland?
Sign up below to have the best delivered to your inbox every week