We all know there's no greater dampener on your workday than realising you've packed a less than desirable feed awaiting you on your lunch break. That ain't no way to live, so that's why we've teamed up with Nando's to serve up five easy ways you can take your work lunch from zero to hero.
Sauce It Up
Let's be real. A meal without sauce is a meal not worth having. A sure-fire way to step up your lunch is to partner it with the perfect sauce. We're not talking about your average Joe tomato sauce or a splash of olive oil, we're talking about the kinds of sauces that can take an ordinary bowl of tuna and rice to a whole new flavour sensation.
Our ride-or-die with all our lunches is Nando's legendary PERi-PERi sauce. Made from a blend of lemon, garlic, onion, herbs and their unique African Bird's Eye Chilli, it's a one-of-a-kind addition to any meal. Their sauces are perfect for pouring, dipping and cooking, and range from 'Lemon & Herb' all the way to 'Extra Bloody Hot', so every kind of spice connoisseur is catered for.
Mix It Up
No matter how much you're currently into that kale salad you've been whipping up, we guarantee if you make it enough times, you're going to end up hating it. To ensure you keep on loving your lunch, it's best to switch up your meal prep every one to two weeks.
If you're anything like us and lack creativity in the kitchen, here are some simple tips to switching it up each week. Mixing up your protein, opting for different coloured plant foods, changing up your dressings, adding different textures and switching up your carbs can stop you from living in a Groundhog Day of lunches.
Make Time To Marinade
Despite requiring forward-planning and organisation, marinating your meat requires little to no actual skill, so even those less blessed in the kitchen can feel like culinary queens. If you meal prep on Sundays, make sure to pre-plan your meals the day before and get your protein soaking in some deliciously magnificent marinades to ensure that bland chicken and broccoli dish is taken to new heights. Think spice rubs, chilli, honey or an exotic glaze.
It's All In The Seasoning
Sometimes the difference between a dope meal and a depressing one is something as small as seasoning. Small in size but astronomical in flavour, seasoning is what can take your steak salad or chicken and veggies from bland and basic to drool-worthy and delicious.
We like to use a rub before cooking, grilling or barbequing our protein to add intense flavour to any basic, last-minute meal prep. It's also the perfect solution for those who are simply far too unorganised to conquer a 12-hour marinade (guilty).
Swingers Lunch
A swingers lunch may sound saucy, but it's not in the way you're thinking. To really level up your lunch break, try a lunch swap amongst your colleagues and dapple in some of Susan's specialty salmon, Matt's Mexican burrito bowl, or Kyle's quinoa salad and take your lunch from zero to hero. If your desk buddy's cooking skills are not quite hitting the spot, don't despair, as you can be sure to pass around all the necessary condiments to add as little or as much flavour as you need.
Get Inspired
Prepping for five lunches a week brings a new level of understanding of our mum's frustration regarding not knowing what to cook every night. If you're not naturally gifted when it comes to flexing your culinary imagination, the good news is, there's plenty of places to get inspired.
Everywhere from Pinterest, foodie blogs, Instagram, Facebook and even recipe cards at the grocery store are serving up recipes to master during the week. We're not talking about any old recipes, we're talking 20-minute cook-ups, One Pan Slams and five-ingredient meals that were made for the unprepared, unorganised, unenthusiastic cook within us all. There are officially no excuses.
It's time to say goodbye to an underwhelming rotation of pre-made salad bags, soggy leftovers and tuna rice, and say hello to legendary lunches, thanks to Nando's.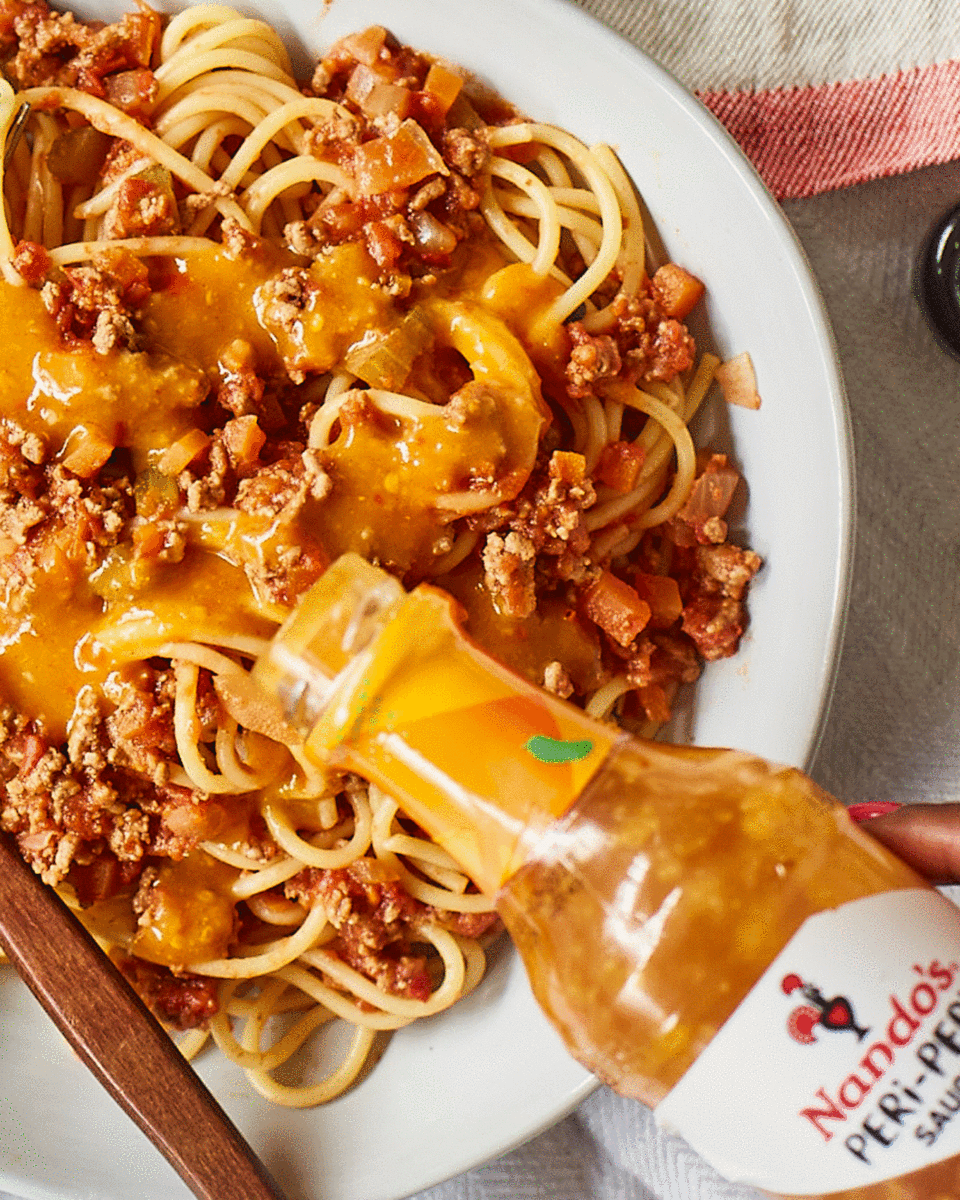 Editor's note: This article is sponsored by Nando's and proudly endorsed by Urban List. Thank you for supporting the sponsors who make Urban List possible. Click here for more information on our editorial policy.