For authentic and delightful food that fills the void of an Italian nonna in your life, a visit to Italian restaurant Eccolo in Hillarys needs to top your to-do list.
Nestled away on Flinder's Avenue, Eccolo dishes up a whole lot of good food with a whole lot of heart. The space is roomy, warm, and welcoming, with earthy interiors with the divine smell of wholesome Italian cooking adrift in the air.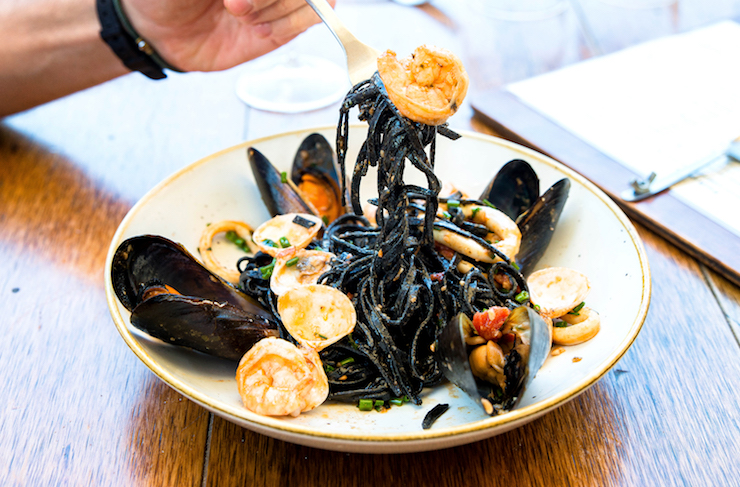 The arancini here is a standout. The crispy fried rice balls, stuffed with provolone cheese and homemade beef wagyu are perfectly crunchy on the outside, and gooey (to a fault!) on the inside. I wouldn't have minded taking seconds and thirds (maybe even fourths) and calling it a day. The giant fried calamari rings with the house-made aioli are a delicious treat for seafood lovers, fried to perfection and absolutely enormous, and let's just say you'll be wishing you could take home a few bottles of their stellar aioli.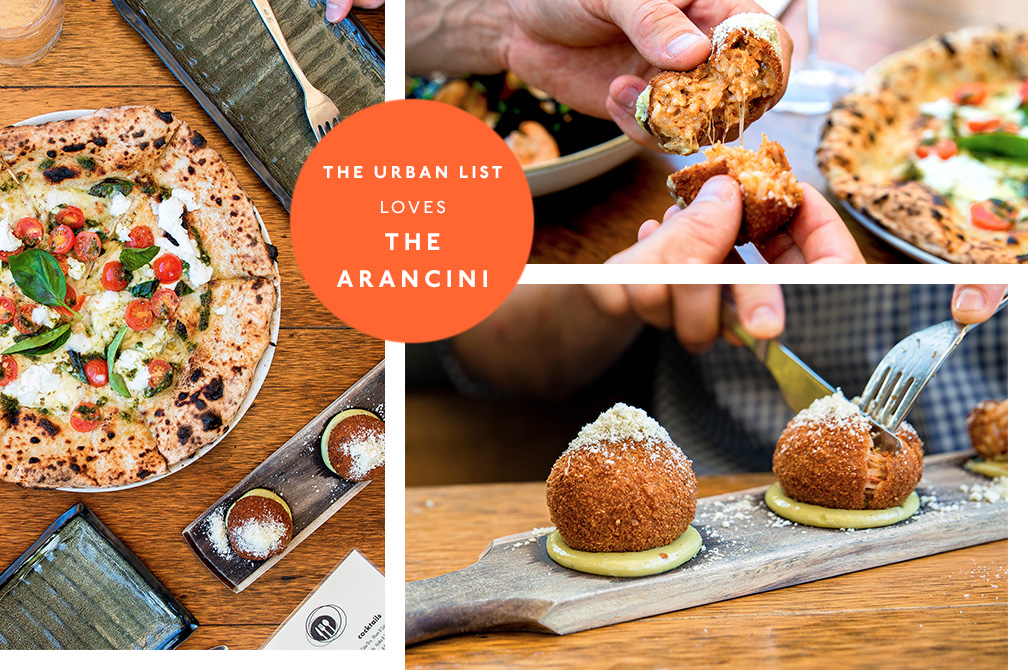 As we all know, the core value of classic Italian cooking is keeping it simple and letting the main ingredients stand out and do their thang, and Eccolo nails this. The Bufalina pizza—a Neapolitan-style pizza—with fresh buffalo mozzarella, cherry tomatoes, and basil pesto, is definitely getting a spot in my ever-growing list of all the best pizza places in Perth. The velvety, creamy mozzarella is surreal, and with ingredients exported all the way from Italy, you simply can't help but feel the rich flavour bursting through every bite. I'm still dreaming about that heavenly pizza crust, and if you aren't a crust person, believe me, this place WILL convert you. If you prefer a red-base pizza, the Eccolo is one of the popular choices, with a rich San Marzano sauce, topped with prosciutto and cheese. Eccolo offers gluten-free pizza as well, because Italians never leave anyone stranded, ammiright?
I usually order a pizza OR pasta, but on this occasion, I'm glad I had both (#noregrets) because Eccolo dishes up seriously scrumptious pasta. The dough is made fresh every day, and the chef brings years of experience to the table, so you can go right ahead, close your eyes and pick one knowing it won't disappoint. The Gnocchi Tartufati deserves special praise though—the pillow-soft, melt-in-your-mouth gnocchi served with a mushroom sauce almost made me forget that I was full to the point of blowing up. Their seafood linguini with squid ink pasta and succulent mussels is a crowd favourite as well.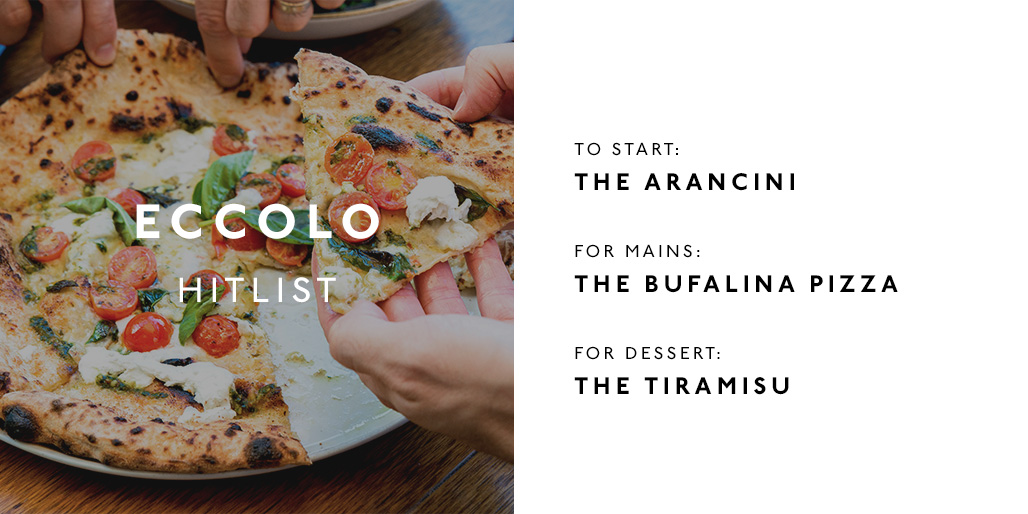 Luckily I'm never too full for dessert because I wouldn't dare walk out of Eccolo without trying some good ol' tiramisu. This dessert definitely hit the home run, with the strong coffee liqueur balancing out the sweetness of the chocolate. If you're up for seconds, take a shot at the Nutella pizza (I said Nutella, hence I shall say nothing more).
If you're in on Saturdays or Sundays, they do takeaway coffee and freshly made bombolini doughnuts, which is perfect for a lazy weekend brekkie, or go on a Sunday for live music, cocktails and a live pizza counter from 3pm to 6pm.
It's not often that you find Italian food that sticks to its roots, and Eccolo likes to keep it as original as it can get.

Image credit: Nancy Hanna