If there ever was a time to bust out your finest fancy dress and enlist your BFF to help you perfect that scar, that time is now people! The good people at The Guildford Hotel are hosting a grand feast to rival Hogwarts' and you're going to want to get involved!
The feast will obviously be in the Great Hall (aka stunning The Vaudeville Room at The Guildford), but hold your Hufflepuffs for just a second. You'll start your night with a Butterbeer (straight from The Leaky Tap, obvs) in the Gryffindor Common Room—because we are all Gryffindors, right?
Once you've knocked back your Butterbeer, you'll head to the Great Hall where you can start making your Confusing Concoction Potion Punch before tucking into a serious feast of Hagrid's chicken, Yorkshire puddings, epic roast vegies and, of course, some Weasleys' Wizard Wheezes twisted desserts.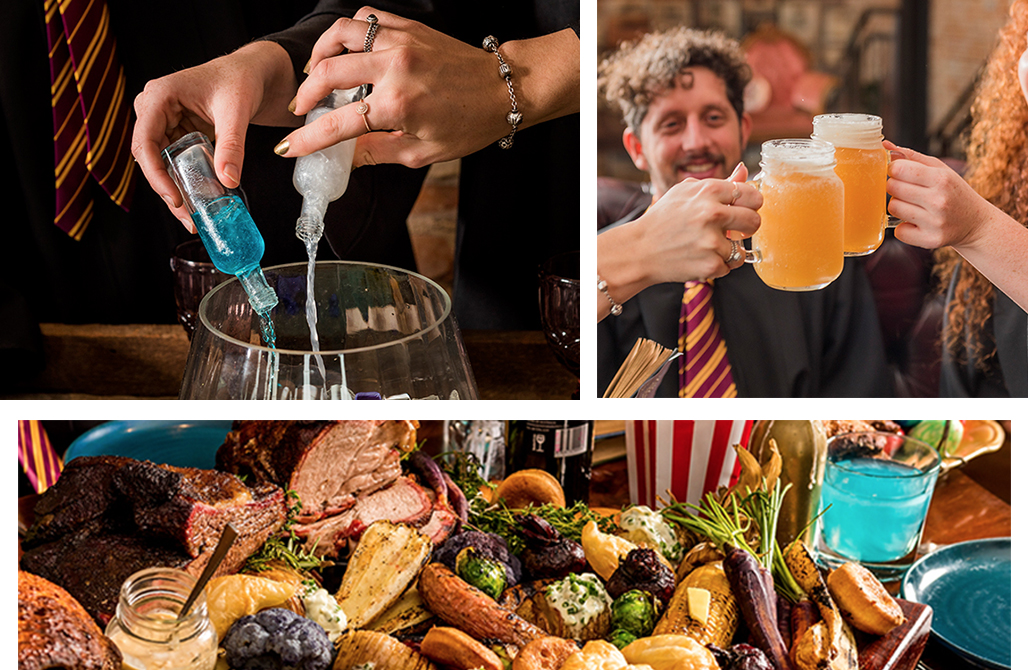 If you're not into the Confusing Concoction Potion Punch, you'll be pleased to know you can also get your hands on some Polyjuice Potion, Felix Felicis, The Phoenix, and even Professor Umbridge's Ministry Approved Tipple.
After you've had your fill of eats, get involved in a Divination session, a house sorting quiz or one of the other surprises they've got in store for you.
Tickets will set you back $90 which includes your three course Grand Feast, Butterbeer on arrival and your Confusing Concoction Potion Punch, plus alllll of the Harry Potter vibes—so we'd say it's worth every Galleon, Sickle and Knut!
The Details
Where: The Guildford Hotel
When: Thursday 21, Friday 22 and Saturday 23 June, from 7pm
Dress: Hogwarts attire highly encouraged
Umbridge's Proclamations: Over 18's & strictly no muggles, soz!
Get your tickets here
ICYMI, Harry Potter in concert is happening!
Image credit: The Guildford Hotel