Calling all changemakers, Challenge for Change is here and we couldn't be more wrapped to bring you an epic line-up of weekly tips to help you live your best sustainable life this month.
Across November we're covering it all, think green travel, making good with your coin, your food footprint and sustainable style. Week two is all about diving into 'Clean Money', what it is, and why you should care, in partnership with Australia's 'Clean Money' leaders, Bank Australia.
To kick us off this week, we're passing the mic to three ethical trailblazers and Bank Australia customers making our world a better place. From the dynamic team pioneering change for our oceans to a talented creative driving awareness with her music and the genius minds behind compostable cling wrap, here's what our fellow Aussies have to say on sustainability.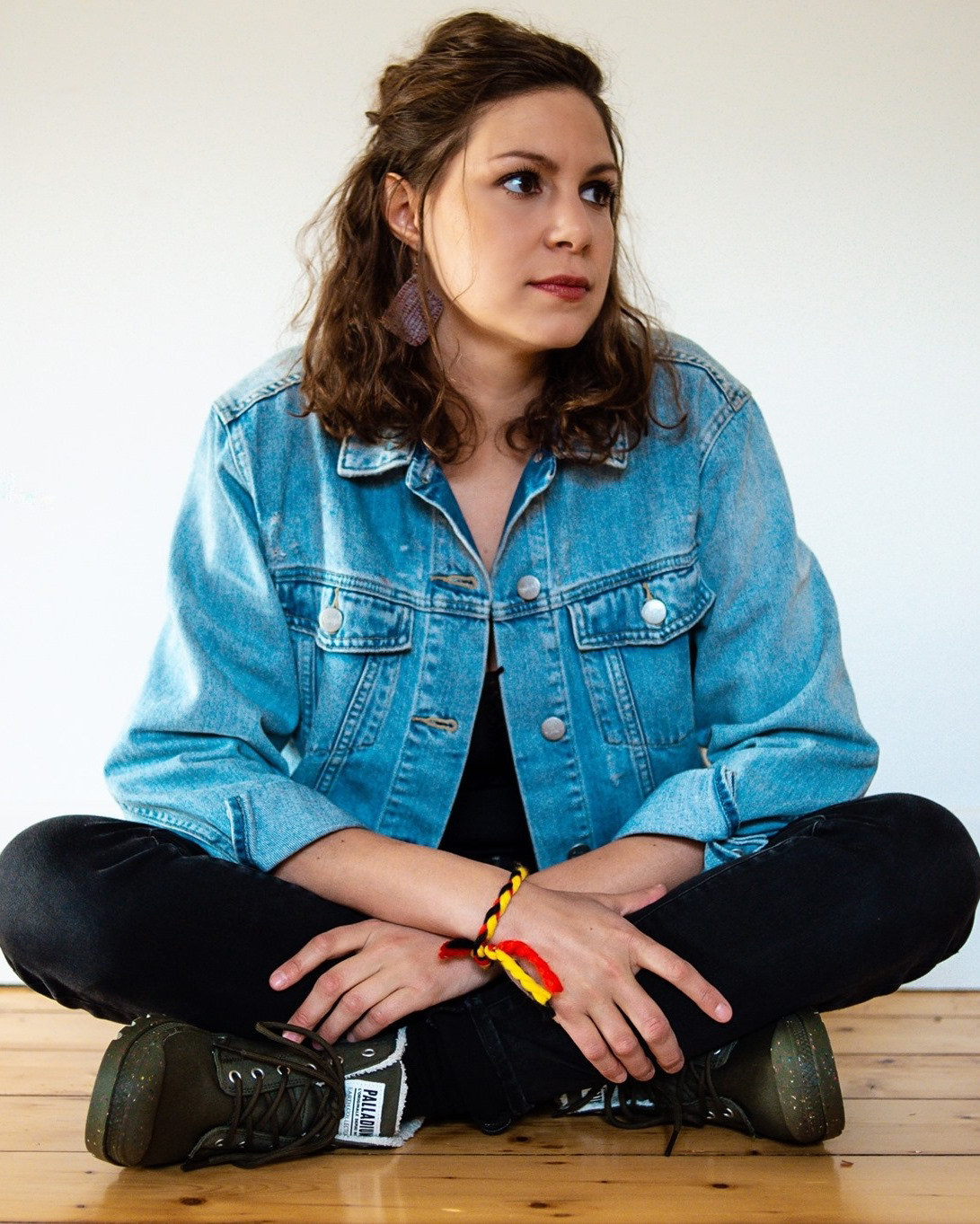 Allara Briggs Pattison
Can you tell us a bit about yourself?
I am Yorta Yorta, I am creative and I always challenge myself. I am an all or nothing type of person, I have high ambitions and strive for greatness. It is the passion behind my drive that keeps me going. I love my country, and all places I'm blessed to walk within this landscape Australia. But most importantly I try to reflect what I think Country needs and calls for, right now that is climate justice, social justice, and spiritual healing on some very deep levels. If I can embody those things in whatever creative work I try to achieve then I feel I have been successful in this life.
What type of impact are you hoping to have on the world with your music?
I want to show other First Nations people we can be artists, we can push boundaries of what the 'music industry' is. I hope to remind the world that music is ceremony, music is power, music is freedom, music is love and music is lore, music was here before anything else and will continue once we all move on. I hope to share my culture, my knowledge and story through music. I hope to encourage others to see it as sacred but really it's up to the world to decide how they perceive it.
What's your advice for future creatives hoping to make the world a better place with their art?
My advice for today's creatives and future generations is to always be 100 per cent authentically yourself, to do what you are good at or work hard at getting better at something you wish to be good at. Don't try to be something you are not, and honour your spirit and your ancestors. Follow your gut, don't quit when it gets hard, ask for help, ask for support but most importantly find your passion because that is what will keep you going.
What's your connection to 'Clean Money' and how we create a better world through banking?
About 4 years ago I attended one of the big 4 Banks AGM's to express my concerns of their investments to the fossil fuel industry and disrespect of Traditional Owners wishes... After having my microphone turned off while expressing my concerns, being booed off stage by shareholders and being yelled racist slurs as I was leaving, I knew I wanted to find a bank that invested in Clean Money and with values that align with my own. Bank Australia has proved to me they are working to decolonise their practices, genuinely support First Nations communities and put their money where their mouth is.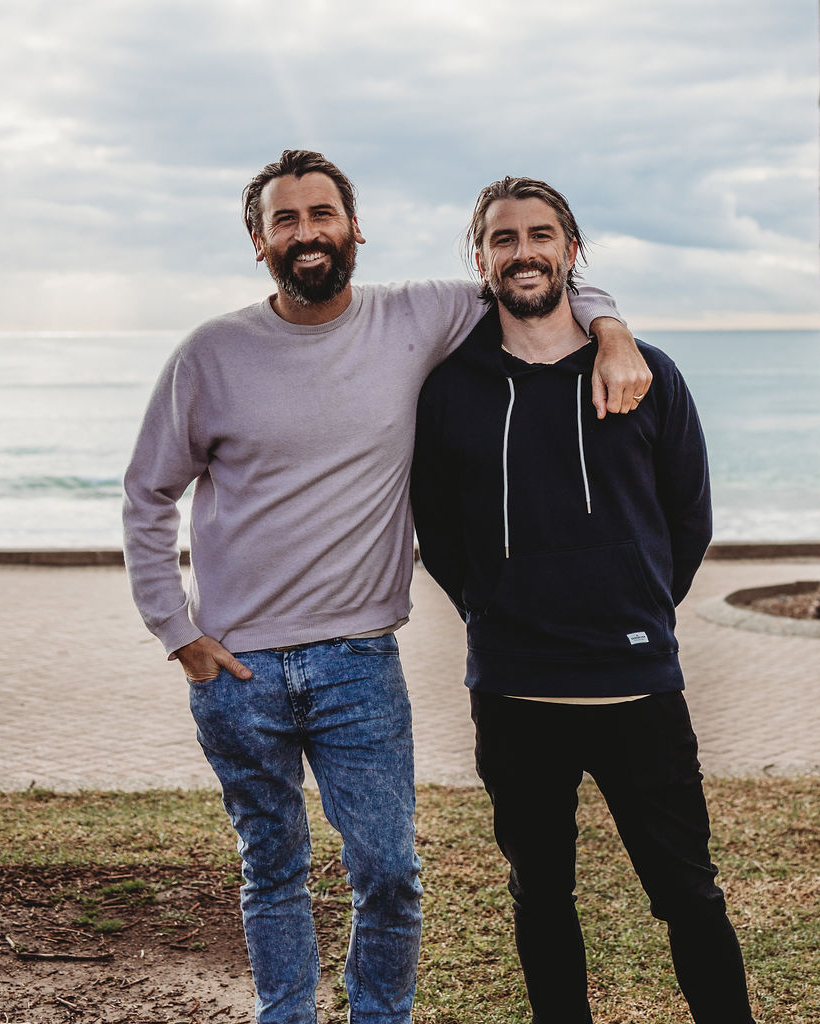 Ocean Impact Organisation
Tim Silverwood, Co-Founder
Can you tell us a bit about Ocean Impact Organisation?
OIO is Australia's first ocean impact startup accelerator to help people start, grow and invest in businesses that positively impact the ocean. Our mission is to create an abundant and sustainable ocean through inspiration, innovation, leadership and good business. We're the magnet to bring together a diverse ecosystem—founders, startups, marine experts, businesses, investors, non-profits, mentors, media agencies, research institutions, policymakers—all passionate about creating an abundant and sustainable ocean.
What's one thing Ocean Impact Organisation is doing to make moves on saving our oceans?
I recently launched our first campaign called 'The Ocean Impact Pitchfest 2020' (with the support of Bank Australia), calling for applications from startups and businesses around the world who are working to make a positive impact on the ocean and were thrilled to have 200 projects from 38 countries apply. In addition to running dedicated programs to support entrepreneurs and innovators, we are building a large crowd to advocate for a sustainable future for Planet Ocean, and one of the ways we do this is through The Ocean Impact Podcast.
What are your hopes for the next generation of climate activists coming through?
Our hope is that they can create and champion a shared value position for people and the planet that speaks to all ages and demographics. We want to overcome major inhibitors to change and accelerate the required rapid progress on actions to preserve the long-term health of the planet. I hope for a new version of leadership and politics that puts the planet and fair share at the centre, raising up the preservation of wildlife and wild places and dismantling the shocking disparities that currently exist between disadvantaged people and cultures. Sounds rather utopian but that's what hopes are for.
What's your connection to 'Clean Money' and how we create a better world through banking?
I love the concept of 'conscious consumption'. I consider myself a conscious consumer but I'm by no means perfect and not suggesting that we all need to be. For me, it's simply about considering the implications of my actions and letting myself 'go there' to acknowledge that my actions and decisions have consequences. When it comes to what you buy and where your money is banked or invested, there can be a lot of consequences that may not sit comfortably with you. Most people I know would gladly reduce the negative impacts of their actions if it was easy and made them feel good. Switching and improving your banking, superannuation, electricity provider, mortgage, diet, fashion to a more sustainable alternative is something we could and should all be doing to make a big impact. So, what are you waiting for?!
The Great Wrap
Jordy Kay, CEO and Co-Founder
Can you tell us a bit about Great Wrap and how you got started?
We knew that we wanted to start something together that could potentially shape both of our industries for the better. I'm a winemaker and Julia, my co-founder, works in architecture. In both of our industries, we use a disgusting amount of pallet wrap. Whether it is to send wine overseas or send materials to a construction site, in almost all cases it is sent to landfill after being used just once. In Australia we use about 150,000 ton of stretch wrap every year, taking the form of cling wrap and pallet wrap. We launched the world's first certified compostable pallet wrap in March 2020.
What is one thing Great Wrap is doing to move the dial on sustainability in the hospitality business?
Once we launched Great Wrap we quickly followed up with a compostable cling wrap for home, which really took off and has been very encouraging. We will soon launch our 100 per cent plant-based compostable cling wrap for commercial kitchens that is made in Australia. Our new commercial cling wrap is very competitive in price with traditional petroleum cling wrap so we hope Australia can lead the world in ridding our landfills of plastic cling wrap once and for all.
What's your advice for sustainability newbies who want to do their part but don't know where to start?
Start with bite-size chunks. Get a bin and go clean your beach up. Volunteer, read, learn, listen, attend free talks—once we can again—and don't try and solve all of the problems at once. It took us a long time to figure out our path and it will for you too. Immerse yourself in sustainability and great opportunities will present themself in time.
What's your connection to 'Clean Money' and how we create a better world through banking?
We have been banking with Bank Australia for many years now, even prior to Great Wrap. To create large scale change in this world we need dedicated people, brilliant ideas and capital. There are also a lot of other things but this is the foundation for solutions. Clean Money is an incredible enabler for a better future and that is why it is very important.
Bank Australia are the change-makers committed to using money as a force for good. They don't lend to the fossil fuel industry, live animal exports or tobacco among other harmful industries. Instead, they focus on positive projects like renewable energy, community housing and funding not-for-profits. Our advice? Check your coin and get amongst it.
Editor's note: This article is sponsored by Bank Australia and proudly endorsed by The Urban List. Thank you for supporting the sponsors who make The Urban List possible. Click here for more information on our editorial policy.
Image credit: Ocean Impact Organisation, Allara Briggs Pattison, The Great Wrap