We all work hard, and we certainly all deserve a getaway to relax. But in a year which has been so straining for Sydneysiders, the overseas travel plans which usually give us life and rest have all been cancelled by the very thing causing us extra stress. Luckily, we live in an incredibly picturesque country with endless holiday, camping and adventuring spots. This summer, it's time to look in our own backyard and explore the holiday ideas we too often overlook.
One Sydney adventure connoisseur wanting to help you do just that is Brendan Ives, with his shop, Adventure Merchants and Outfitters. Located in the heart of Marrickville, the newly renovated warehouse space and studio have all the gear and advice you need for your Sydney escape, camping plans, and overlanding. So, what's overlanding?
"To me, overlanding is travelling from point A to point B, with your own vehicle," says Ives. "It's that journey from one point to another where you can stop anywhere in between with your own vehicle."
Other than giving you the very best advice on your tailored adventure plans, Ives and his shop pride themselves on two things: sustainability and offering products that have been tried and tested. We're talking leggings made from recycled bottles, bags made with recycled fabrics, and only brands that Ives is willing to put a personal backing behind. And after speaking with the seasoned adventurer, we're pretty happy to take his word for it.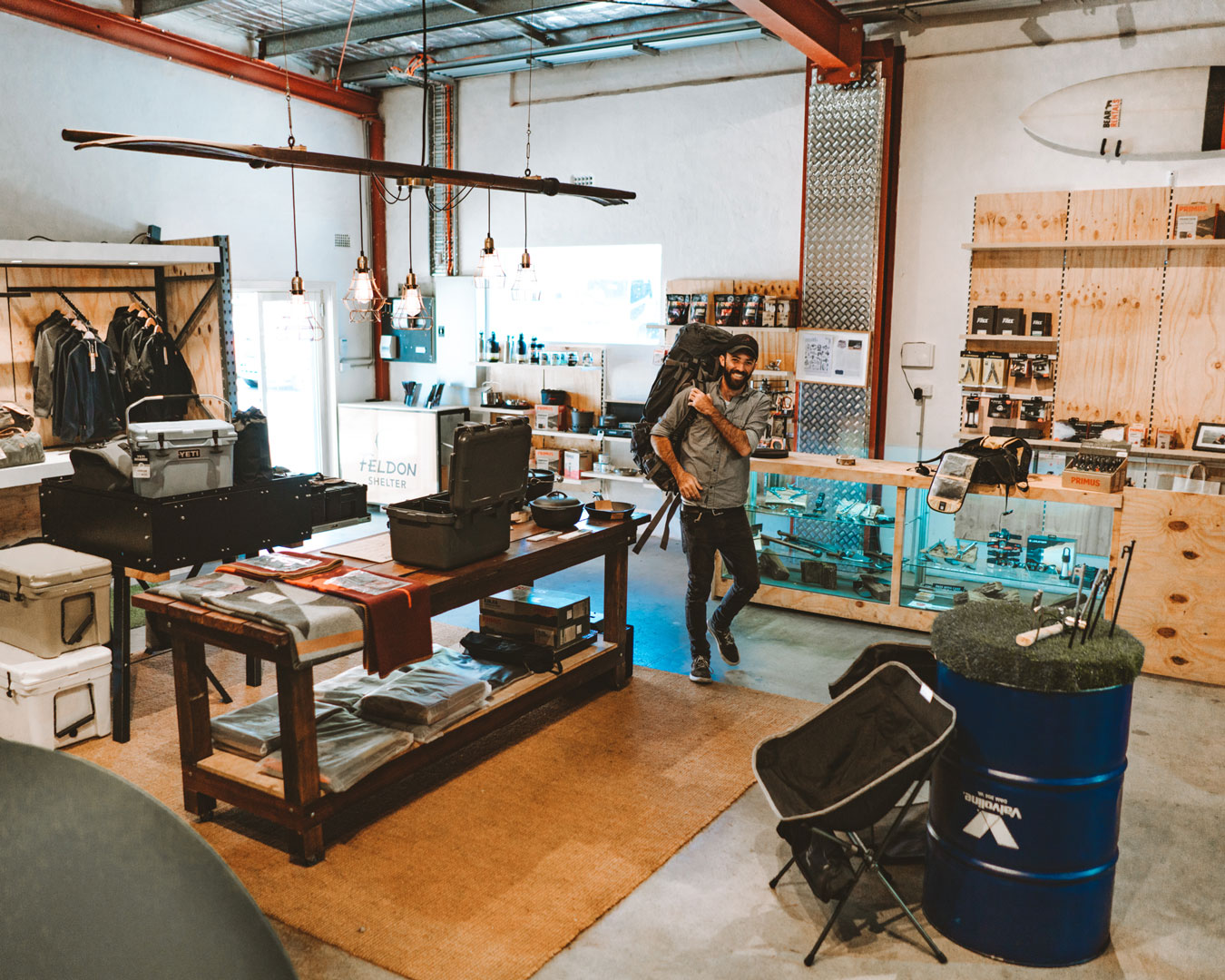 Ives, who grew up in the Blue Mountains, spent most of his formative years camping in the bush over weekends and family holidays. After turning a gap year into a gap decade, the lifelong traveller spent time overlanding through Africa, before travelling by land from Tokyo to Nepal, as well as through Korea and Tibet.
Whether you're looking for a bit of advice on your next trip idea, you're finally sick of buying and throwing out cheap camping gear, or you're ready to take the next level and kit out your vehicle for some serious overlanding, Adventure Merchants and Outfitters on Sydenham Road is the right spot. And Brendan Ives is the right person to speak to. We caught up with Brendan to get some inside tips on great camping spots around Sydney and the best ways to be an eco-conscious traveller.
You seem like the kind of person who can't stay in one place for very long. How did you fare during this year's lockdown, not being able to escape?
Oh, I was lucky that I had a couple of massive jobs building cars for people. If I didn't have work and had those builds going on, I would have probably gone crazy.
What's the most rewarding adventure experience you've ever had?
Of any of my travel experiences, the point where I was most awestruck and stopped, like, "wow, this is amazing" was probably my 27th birthday. I was at the Potala Palace in Lhasa, in Tibet. I'm standing in front of the Dalai Lama throne, and I remember that point feeling like, wow, this is probably the most mind blown I think I've ever been. That or Everest Base Camp.
It looks like overseas holidaying is going to be on hold for quite a while, is this the perfect opportunity for Australians to explore their own backyard?
Definitely. I actually saw a spike in people interested in overlanding, which was already becoming quite cool. Young couples that would have normally gone and done six months around Europe were now buying a four-wheel drive and travelling Australia. And COVID has really reinforced that. It has really forced people to explore their immediate backyard, which I think has been great.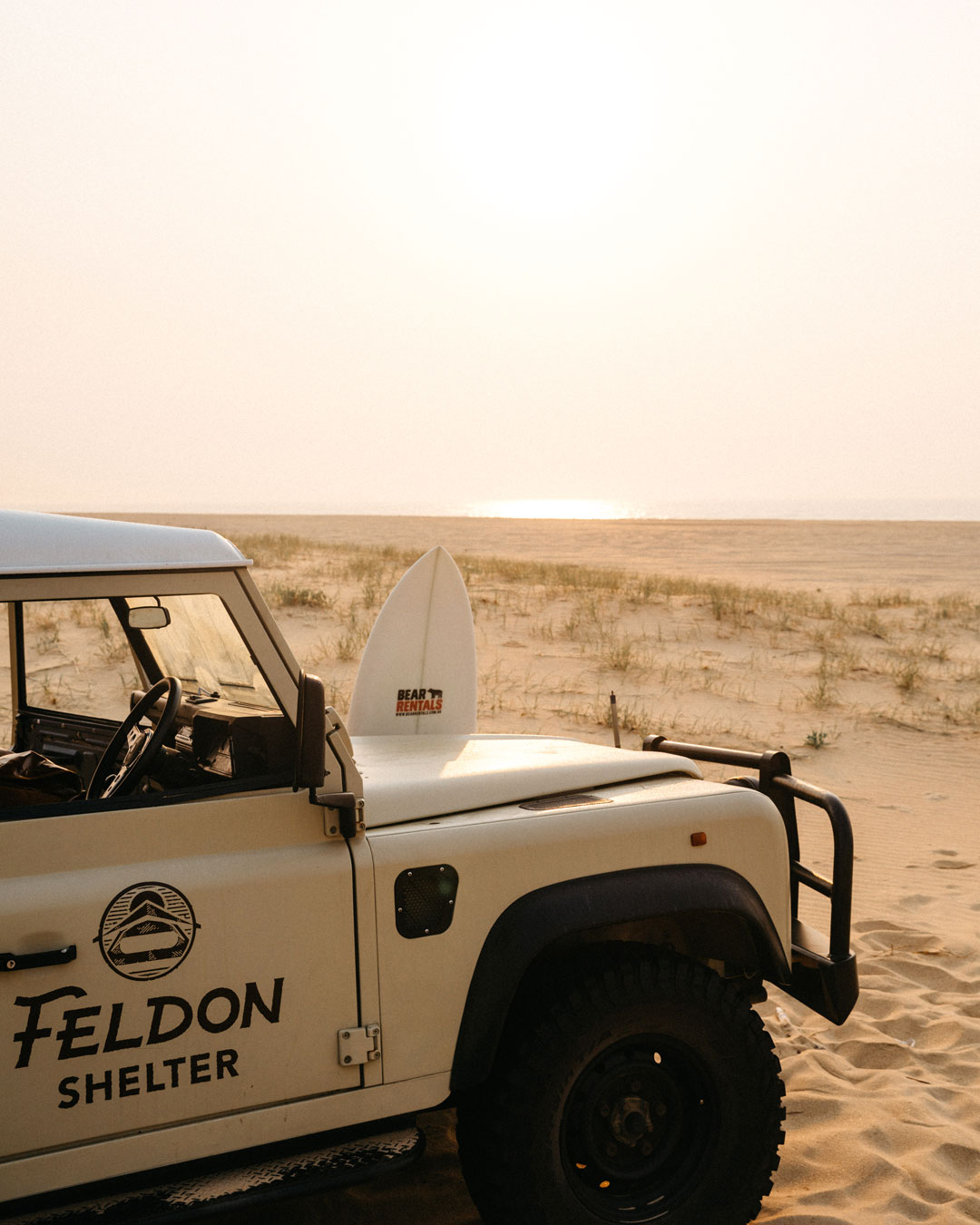 What are some of the best off-the-beaten-track spots you can recommend for Sydneysiders looking for somewhere to escape over the summer?
So, one of my favourite spots that's a free camping spot would be Point Termeil, which is just south of Ulladulla. Very basic, there are no amenities, you take in all your own water, there are some pit toilets, but that's about it. So that's a really nice little coastal one which is just far enough outside of Sydney that you probably want to go for a few nights.
My other favourite spot is the Goolawah National Park, for which you actually need to take the car ferry at Settlement Point in Port Macquarie. You take it across the river and then it's a dirt road all the way up to Crescent Head. I think there are four national parks campgrounds and one commercial campground, but it's not like your typical big caravan one, it's in amongst the really beautiful bush. And I just like that there's no phone reception out in the Goolawah which I think is fantastic. When you run your own business, it's nice to be able to just shut off.
What about somewhere a little closer to Sydney for those who can only take one quick night away?
If you just wanted to get out for a night, my favourite free camping spot, within a couple hours of Sydney is probably in the Megalong Valley, just outside of Blackheath. There's a really good spot there called Dunphys Camp. Again, it's a free camp, the track runs through private property, and they've got a little collection asking people to chuck a few bucks in to help maintain the track. There's a six-foot track that runs through it, so you can do a short, couple hour hike at the end of the Cox's river and go for a swim—it's a really beautiful setting. That's an easy enough spot to get out of Sydney.
Why is it important to you to only sell and recommend products you've tried and tested?
It just kind of comes back to after years of travelling, I learned the hard way that good gear makes for a good adventure, bad gear makes for a bad adventure. Cheap, crappy sleeping bags say their good, but then the first cold night, bad sleep, and bad hiking day the next day. So, I only wanted to use good gear that I know and would stand behind, and gear that I know would last. I just got a bit sick of the churn and burn mentality.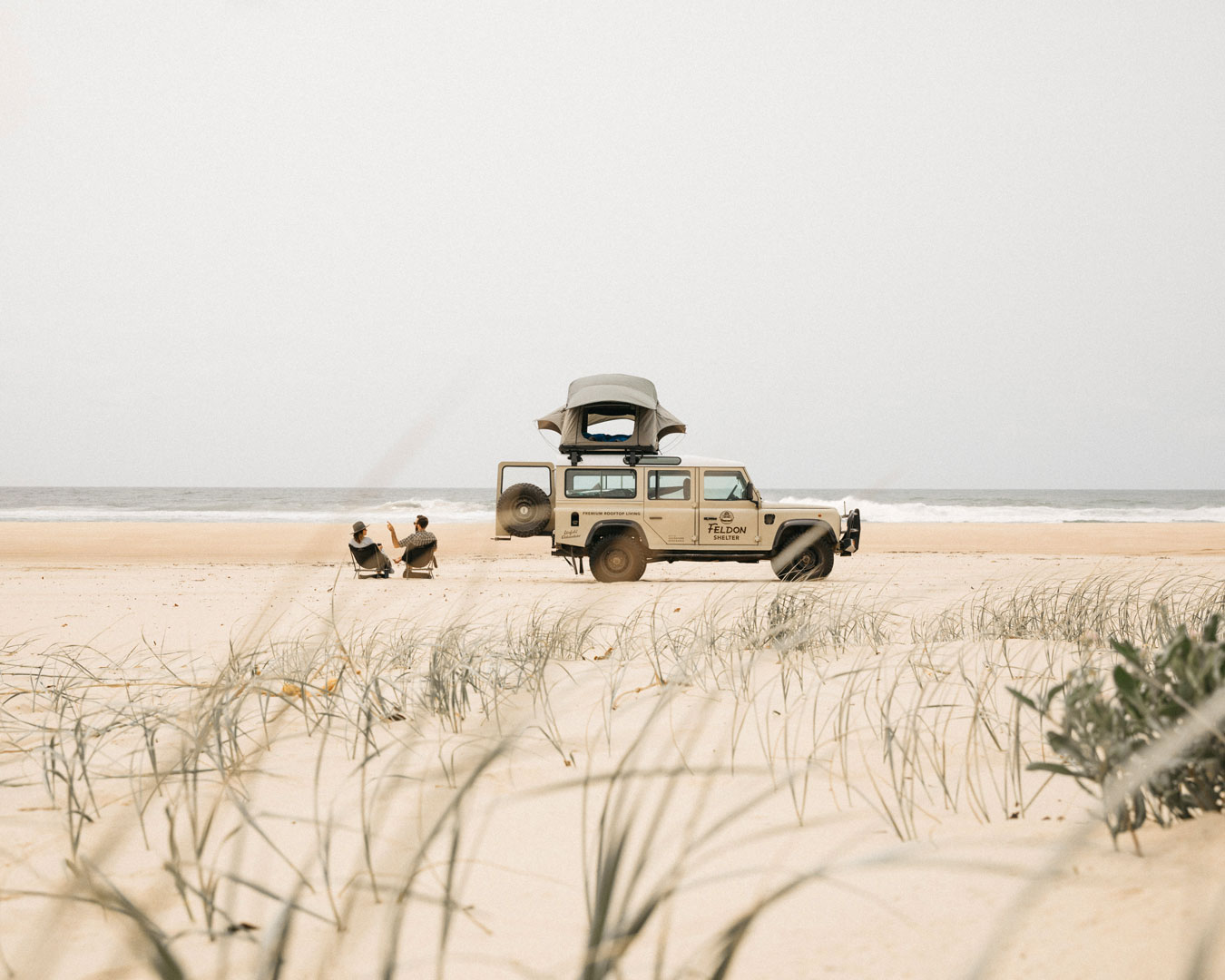 What are some of the easiest and best ways to be an eco-conscious camper?
Quality gear and preparation. Using good reusable things like packaging bags, so you're not taking disposable plastics and stuff like that. Then it just comes down to preparation and having the right view that you don't have to use disposable products. You can set yourself up easily enough with gear that you're going to be able to use again and again, which means you're leaving less of an impact. They say take only pictures, leave only footprints. Thinking along those lines–like everything that goes in with you comes out again.
If you were dropped in the wilderness with only three essential items, what would they be?
I'm definitely going to say an EPIRB–an emergency position beacon, but that might defeat the purpose so let's not say that one (laughing). It would probably be a really good jacket to keep my core body warm and dry. Something along the lines of a steripen or a life straw for water. And then I'll say something along the lines of a good multi-tool with a knife and a saw.
A lot of the services you offer at Adventure Merchants and Outfitters are to deck out 4-wheel drives, and you were the managing director of Bear Rentals, offering fully kitted out camping vehicles. What do you like so much about adventuring with a vehicle?
It just allows you to get off the beaten path, go at your own pace and see more things. I remember some of the highlights for me when I was travelling, the journey was always part of the adventure itself. In Australia, there are so many little hidden gems, you want to be able to pull off the road and check them out. If you're doing things by public transport or on tour buses and things like that, you just can't do it the same. It's the freedom and the ability to set your own route.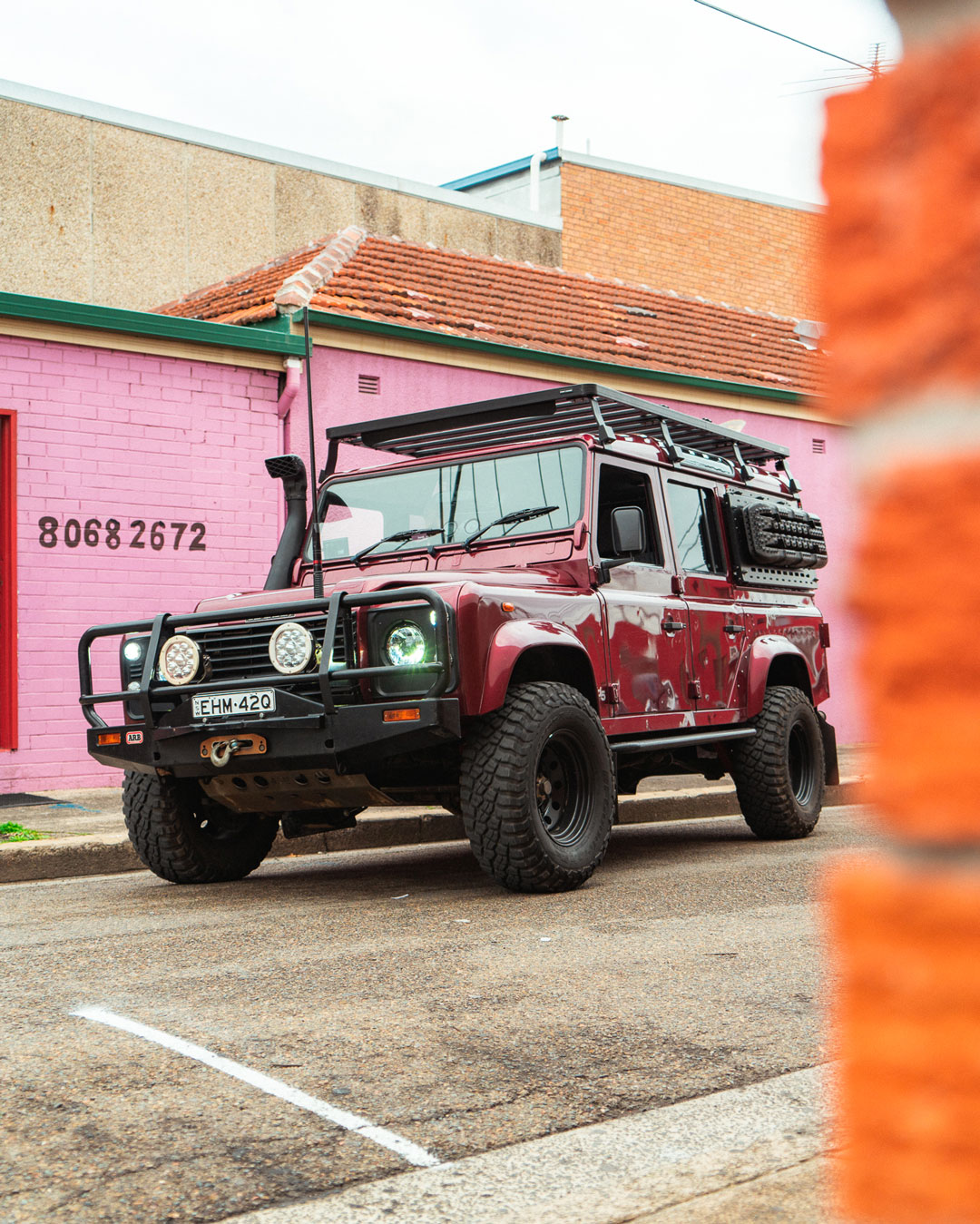 Looking for a low-key spot to cool off this summer? Here's where to find the best swimming holes near Sydney.
Image credit: Adventure Merchants