When the sun is shining and the drinks are chilled, we're in our happy place⁠—there's nothing better⁠. Throw a little art into the mix and you have yourself a surefire way to spend a balmy evening. So, when we caught wind of a Patrón Pop-Up hitting our summer scene at the idyllic Museum Of Contemporary Art, we knew we had to slide it into our iCal.
Running from October 31 through to February 16 as part of a larger Patrón pop-up trail, the bar is inspired by Patrón's seamless balance between craftsmanship, versatility and refinement, and explores a world of magical realism interpreted by designers, creatives and bartenders. An homage to Patrón's tequila making perfection set to a stunning backdrop of Sydney's glistening Circular Quay, the pop-up tells the story of how the finest tequila is made from harvesting and distilling right through to bottling and packaging.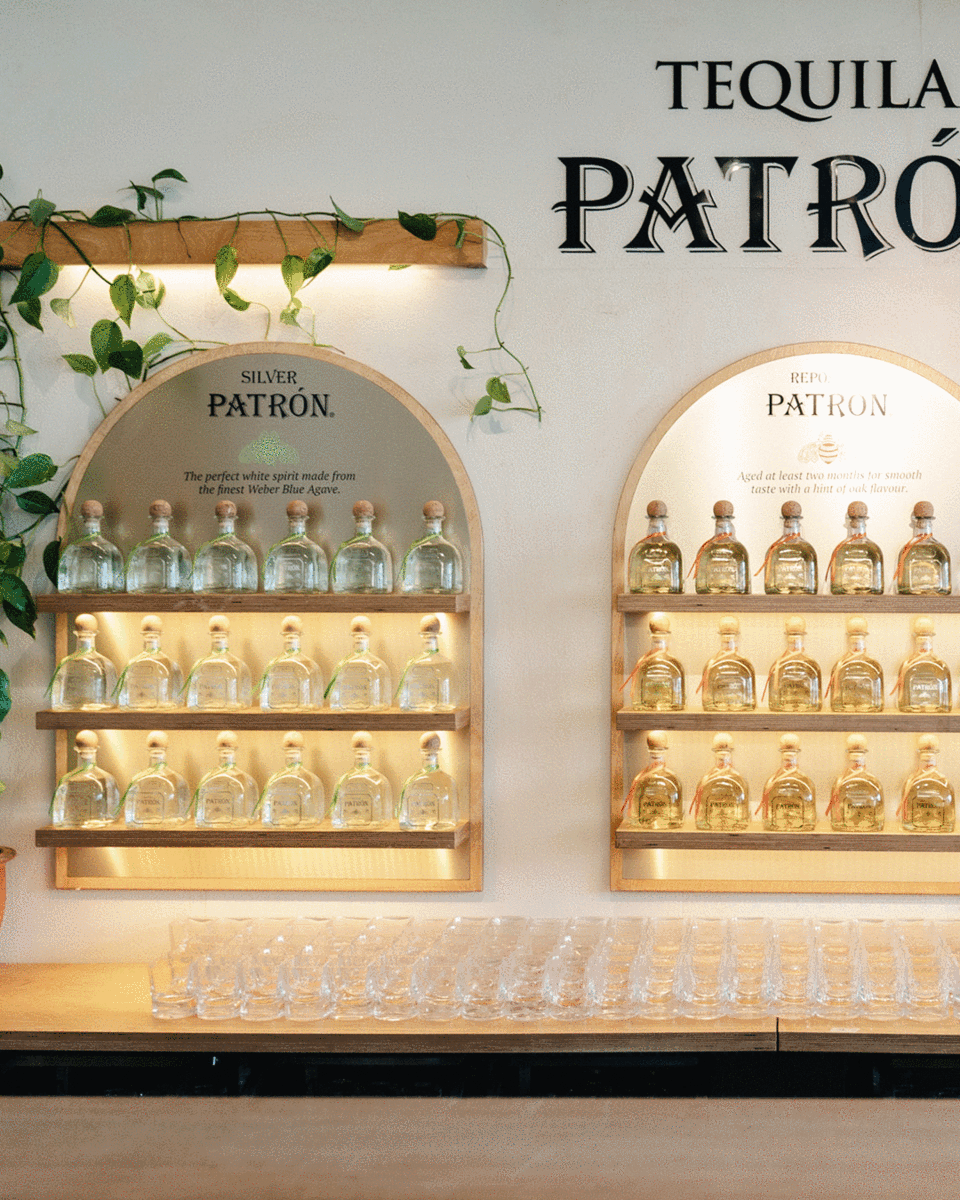 As you could expect, the cocktails are next-level. From classic margaritas served in mini bottles and creamy espresso martinis to a contemporary old fashioned and a thirst-quenching Sunnyboy jug, each cocktail boasts a generous lashing of premium Patrón tequila and taste even better than they look. The menu is limited to small plates but offers a tasty and satisfying mix of Mexican morsels including slow-cooked pulled pork tostadas with achiote, citrus and apple cider vinegar, so you won't go hungry.
Aside from cocktails, the understated yet sophisticated bar brings elements of the gallery outside with an interactive installation, VR experiences and bottle art workshops, and offers a fresh rotation of DJs spinning chilled, summer beats and intriguing roaming performances.
A little slice of summer with undoubtedly the best views in Sydney, the sun-kissed pop-up is the perfect place to hit up with your friends for a well-deserved post-work drink or a sunny weekend catch-up. And don't forget, the MCA Pop-Up is part of a wider Patrón Precinct: a tequila trail with four atmospheric stops, including Bar Patrón, Quay Bar and The Argyle, it's a failproof way to kick off summer weekend.
The Details
What: Art Of Patrón Pop-Up Bar
Where: Museum Of Contemporary Art
When: 4pm-10pm Wednesday to Sunday, from October 31 to February 16
Editor's note: This article is sponsored by Patrón and proudly endorsed by Urban List. Thank you for supporting the sponsors who make Urban List possible. Click here for more information on our editorial policy.