There's a sense of accomplishment when you spend your weekends doing something productive, rather than on the couch trying not to count how many drinks you had the night before. And if we know anything about you, our darling Listers, it's that you're constantly on the lookout for things to do in Sydney. And just because we love you so much, we've got another – and trust us, it's a goodie!
Behold – The Brewery Yard Markets are finally upon us! Taking place on the park directly adjacent to Chippendale Green (which sits just behind Central on Broadway), every second Sunday from October 12, your new Sunday hangout will be a wonderful mix of everything that we love about markets: food, fashion, flowers, organic produce, artisanal products, live music, art installations, and enough eating options to keep your stomach happy week after week. The best part about Brewery Yard Markets is that you know the stallholders are hand-selected by Central for being ultra-dedicated to the quality of their products. Be sure to check out the jewellery and clothing from Pigeonhole, the handcrafted candles from Speakeasy Co. and the incredible silk scarves from Atoll. Plus, enjoy entertainment from Lime Cordiale, AliceTerry and Michael Duchesne.
There's a good chance you'll head over to The Brewery Yard Markets for a little look-see, and will end up spending all day there. Grab a coffee and work your way through the stalls; start by checking out the vintage and contemporary fashion stalls, then head to the organic produce and stock up on food that will support our farmers and keep your wallet happy. If you're anything like us, you'll end up sampling (and buying) the artisanal fare and a bunch of flowers or two, before you notice your stomach growling. What's cooking? Celebrity chef Geoff Jansz will be whipping up a selection of culinary delights from his paddock to your plate.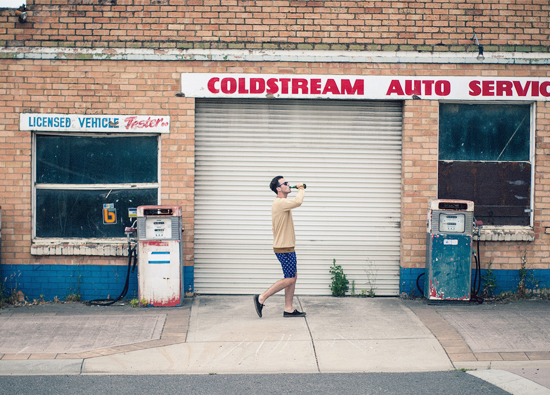 When the time hits and lunch is looming, there are options a'plenty. Whether you grab something from the multitude of stalls or end up partaking in one of the specials from Autolyse, Ribs and Burgers, or Max Brenner thanks to Central's Long Lunch Sundays; sitting on the lush and expansive green is the perfect place to sit and bask in the sun, listen to some tunes and cloud-watch all afternoon.
The Brewery Yard Markets kick off Sunday, October 12 and will run from 10am until 4pm every second Sunday.
TUL Note: Today's List Love post is proudly sponsored by Central Park and endorsed by The Urban List. Our sponsored posts will never be a secret — the List Love seal will be stamped on any sponsored material you see on the site. Thank you for supporting the sponsors who make The Urban List possible.
Image credits: Growing Books, ATOLL by Sophie Robertson, Core Clothing, Anita Gelato