Chinese New Year is an absorbing 15-day festival centred on prosperity, luck, feasts, family and friends—but how does the celebration play out for the next gen in Sydney?
We decided to dive right into the worlds of a few of our city's most charged-up and electric Chinese-Australian creatives to find out how they celebrate and how heritage and identity spin into their work.
These are eight of the photographers, artists, musicians, illustrators and fashion designers breaking rules, pushing boundaries and creating something wild, energetic and new out of a mishmash of culture, tradition and damn fiery creativity.
Alexander Wu-Kim, Concept Creative
Alex Wu-Kim works as the "concept guy" for Andpeople, a creative agency specialising in youth engagement, as well as cool brands, happenings and ideas. "This basically means I help come up with the ideas that ultimately get executed." He's also got a fashion line in the works (due to drop July this year) and a range of sustainable, eco-friendly products designed for every day living (think: bamboo straws, cleaning products, shopping bags and more).
Chinese New Year is a pretty special time for Wu-Kim. "Since my Dad's passing (he was Chinese, while my mum is Korean), for one reason or another—it's been rather difficult to keep ties to this side of my heritage strong. These kinds of occasions are my way of bringing myself back into this world, and immerse myself into a lesser known side of my identity."
"I'd say we're quite a 'modern' immigrant family, so we pick and choose some of the traditions we want to keep (like the bowing to our elders), and switch that up with more western elements—like cakes from Black Star and old school RnB beats on our Sonos."
"At the end of the day though, it's really about the family just getting together, hanging out and grabbing a great feed."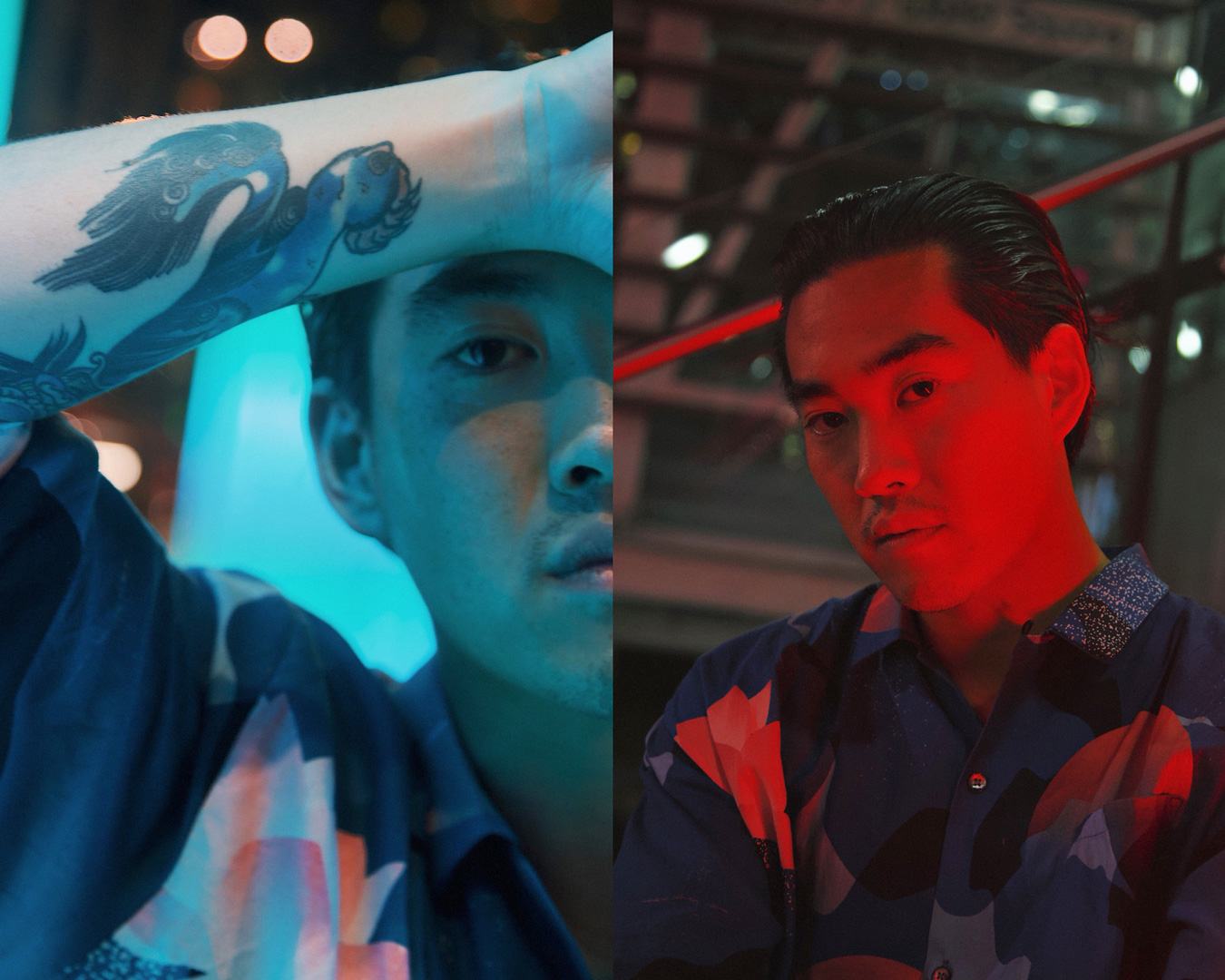 Wu-Kim loves Sydney city life for the energy and the people. "If you look deep enough, there are so many amazing movements, initiatives and communities that have emerged and are continuing to come up. And all of these are being pioneered by a new generation of incredibly smart, creative and passionate Sydney siders with an undying desire to take the reins, express themselves, start something and mould the culture they love and are a part of."
You'll find Wu-Kim at Artificer for coffee, Mr Wong for dinner, and Big Poppa's or Cliff Dive on a night out. Oh, and Golden Century, "because XO sauce pippies".
Rainbow Chan, Musician
Rainbow Chan's artistic output is almost without genre. She makes sick electronic slash pop music, paired up with maximalist-style art installations that involve video, sculpture and performance. Basically, she's a total creative force.
She's due to release her second solo album this year (a follow up to her 2016 debut, Spacings), which will no doubt be another visionary and layered sonic explosion.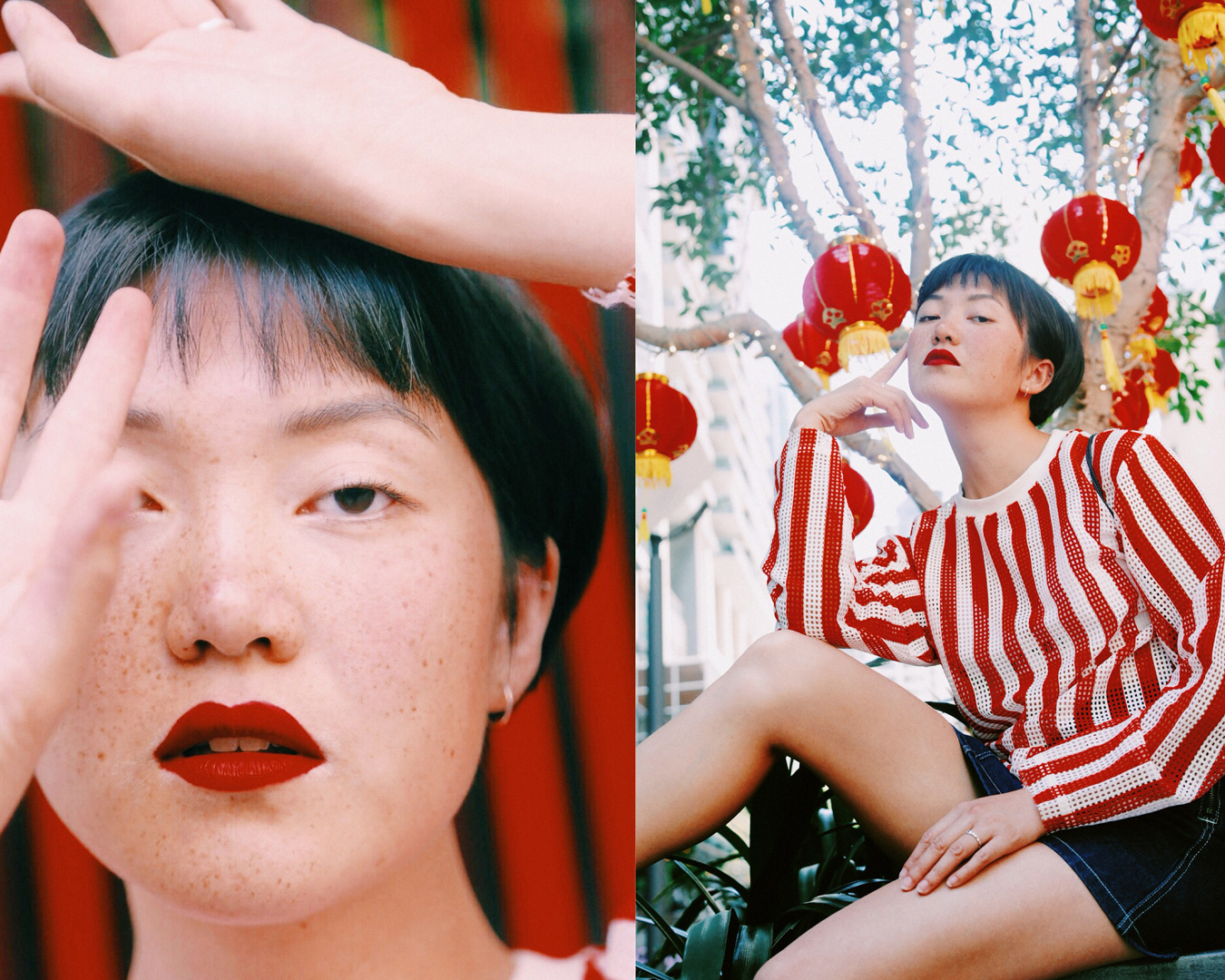 For Chan, Chinese New Year means "going home and eating a feast prepared by mum and dad. Each dish has a different symbolic meaning to welcome the new year."
She swims regularly to clear her head and make way for new ideas, and loves Sydney for its bounty of outdoor pools. You'll also find her in the queue at Chat Thai. "It's worth the long lines!"
Rosanna Mach, Film Editor and Art Director
"Chinese New Year is a reminder every year of my Chinese roots," says Rosanna Mach who works as a freelance film editor. "We spend the night and weekend eating and celebrating within the Chinese customs, it really feels like I'm in China somewhere."
"Every year my family has a feast and we invite other families who are close to us over to eat with us. We eat, drink, say greetings to each other, play games, gamble, and give out the lucky red pockets—a crowd favourite!"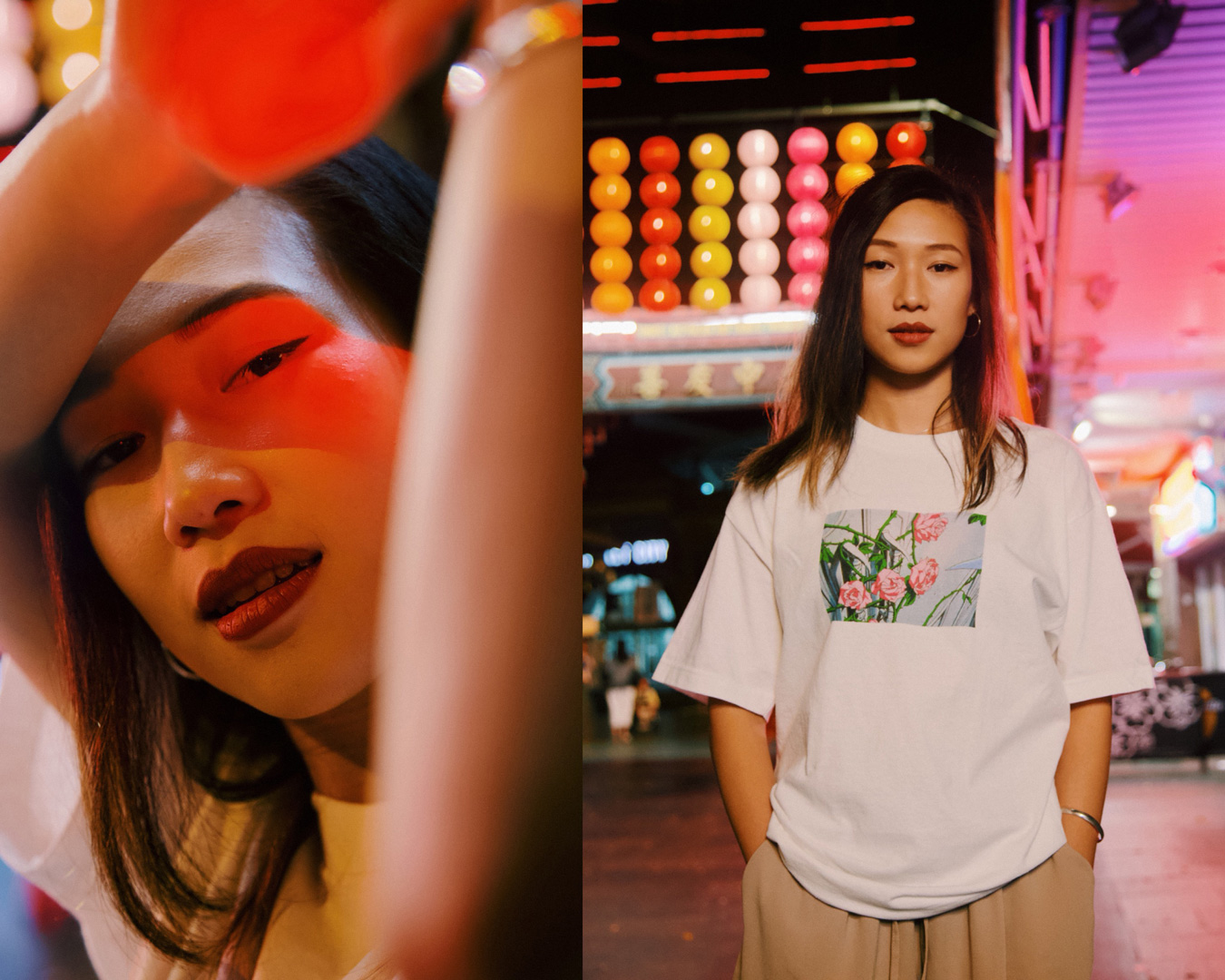 For Mach, Sydney's most inspiring at night. "The lights from the shops and buildings are so colourful, people are out and about, there's a sense of cheer in the air—but it's also really relaxing at the same time. [These are] the perfect conditions for creativity, so I often work on projects in the city."
You'll find her enjoying Sydney's finest at night at Bar H, Nomad, Goros, Tokyo Bird and Seoul Project.
Chris Yee, Illustrator
Artist and animator Chris Yee has branched into textiles with a new exhibition open this month at the Chinese Garden of Friendship. Titled HI MEDUSA! it's been curated by the art legends at 4A Centre for Contemporary Asian Art, and it really packs a punch. A set of intricate, spellbinding tapestries has been strung throughout the garden to commemorate Chinese New Year, as well as specific elements and observations from Yee's own upbringing in North West Sydney.
For Yee, Chinese New Year reminds him most of family. "My family never really focused on the spiritual or monetary aspects as much as the time to catch up with our huge extended family, especially our grandma. We'd usually have CNY lunch with everyone gathering at our grandma's place, overeating and talking trash."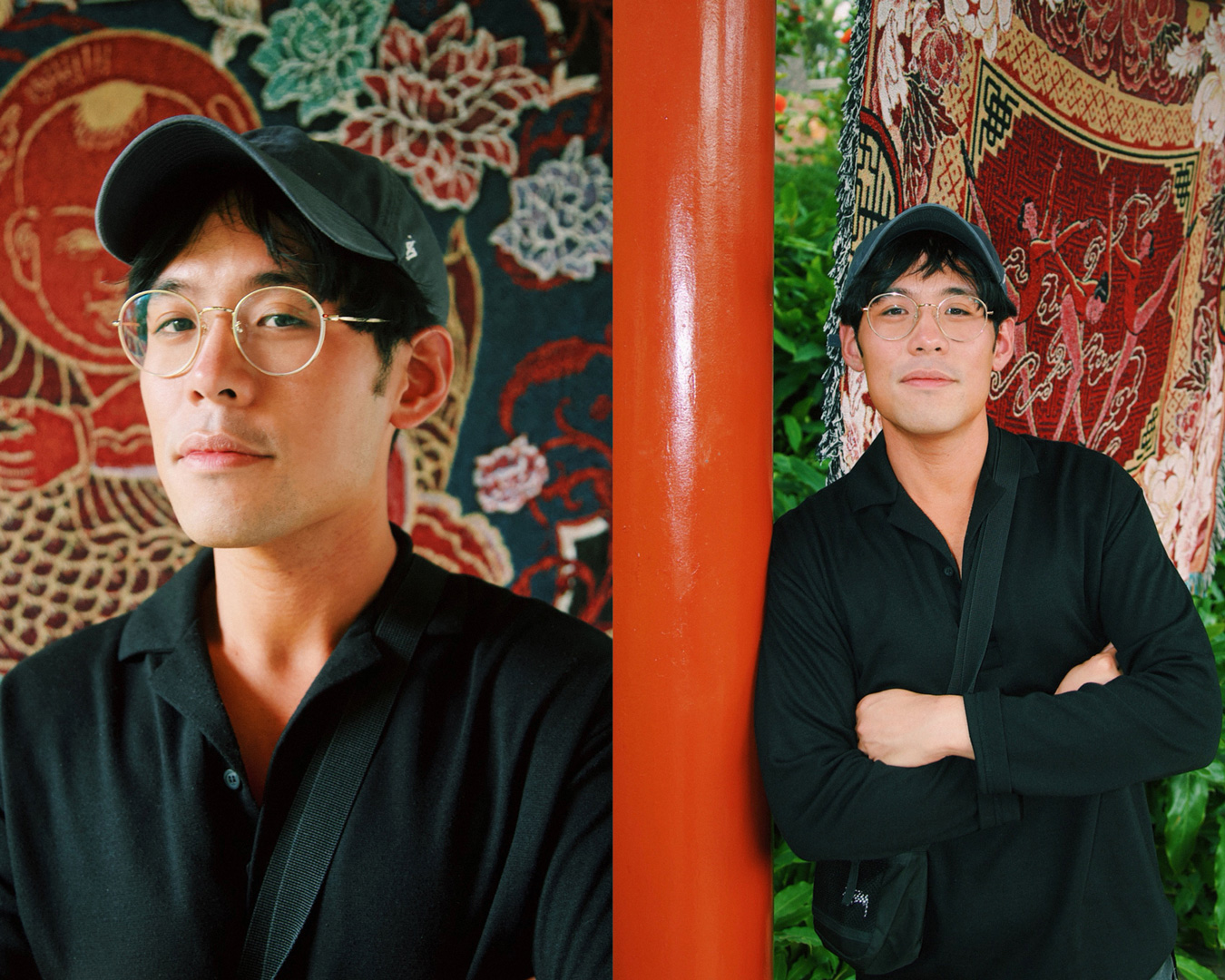 Sydney wins over for Yee because of the rich diversity of food in the city and all the "cultural surrounding suburbs like Strathfield, Chatswood, Eastwood and Hurstville."
"It's easy to have a mini-vacation on days off wandering around and eating and drinking, I find that kind of mind relaxing stuff really inspiring and refreshing for the creative drive."
His favourite bar in Sydney at the moment is Mr B's on Pitt Street. "There's a free live Thai band that plays downstairs every Friday and Saturday night which goes off."
Myles Kalus, Photographer
Fashion and documentary photographer Myles Kalus says Chinese New Year means alot, but he generally only celebrates with his family at home in Sarawak.
For Kalus, "gambling" with friends is a huge part of the celebrations. Though, it's more of "a social event rather than a serious gambling session; no one really loses as the biggest winner from a session would treat all the other participants to brunch or dinner with their 'winnings'."

"One of the things about being Sarawakian is that we're very food-obsessed. Having so many choices available in Sydney is a blessing," says Kalus. "As a working creative, Sydney's a fascinating city for me. Ironically, its rigidity and general monotonous environment is what inspires me most."
He's into metal and rock, so you'll find him at Mary's Newtown and Frankie's. "When I do feel like being in a quieter environment, my go-to place would be Oh! Matcha; a cafe that specialises in making Matcha-based food, drinks, and desserts."
Aggie Choi, Fashion Designer
Aggie Choi says she "designs clothing for thought". Her latest collection, Limitation explores the nuances of her Chinese-Australian heritage and includes pieces made of coral coloured Swarovski crystals.
"CNY means family gatherings, endless blessings, embracing traditions, and a second chance at starting the year fresh," she says. "My grandma smuggled a pomelo tree seed into Australia 20 years ago and planted it in our front yard. We boil the leaves into a water every Chinese New Year's Eve to wash the bad energy off our body and souls."

She loves Sydney for its relative slow pace. "I tend to overwork, so in moments where it takes forever to commute, or I've completed all tasks, it allows me to breathe. I appreciate that. The working class immigrant parents who came here to give our generation a comfortable life will always be my inspiration in this city."
Her Sydney favourites include Ryo's noodles, Konakara, O'uchi, Nourishing Quarter and GDR in Redfern.
Tara Chandra, Fashion Creative
Tara Chandra has a super-charged sense of style, and spends her time freelancing in the fashion world designing and modelling. For her, Chinese New Year is a time to "celebrate the new year with my family and pray to my ancestors with Buddhist practises such as offerings, burning paper money and jos sticks."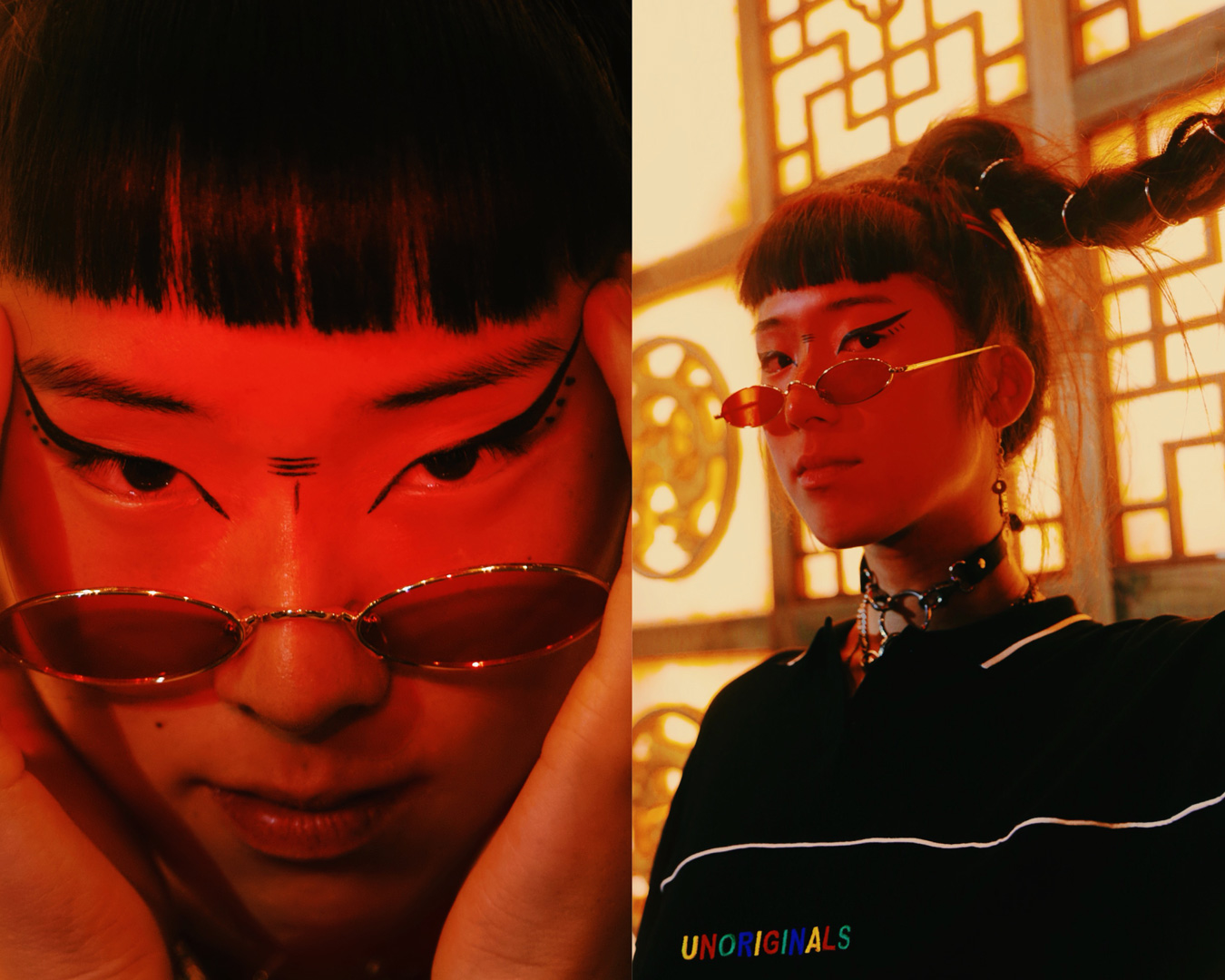 Chandra grew up in Sydney, and is pretty passionate about growing "the creative scene and make it bigger and better". She calls Glebe Markets "her second home" and can't go past Chinese Noodle House for dumplings.
Darren Luk, Photographer and Art Director
When asked to describe what he does, Darren Luk says he and his creative peers mostly "find it hard to stick to just one thing!" For now though, "image maker, creative and content producer" sums it all up pretty well.
His portfolio is packed with images of creatives, at night, in their element and rich with the colours that seem to set them alight. He's shot Duckworth, Nadia Rose, Khalid, A$AP Ferg, Lil Yachty, Goldkink and Anderson .Paak, as well as campaigns for Nike and editorial for Hypebae.
He loves Chinese New Year for the "delicious food" and the opportunity to "to get family and relatives together and catch up."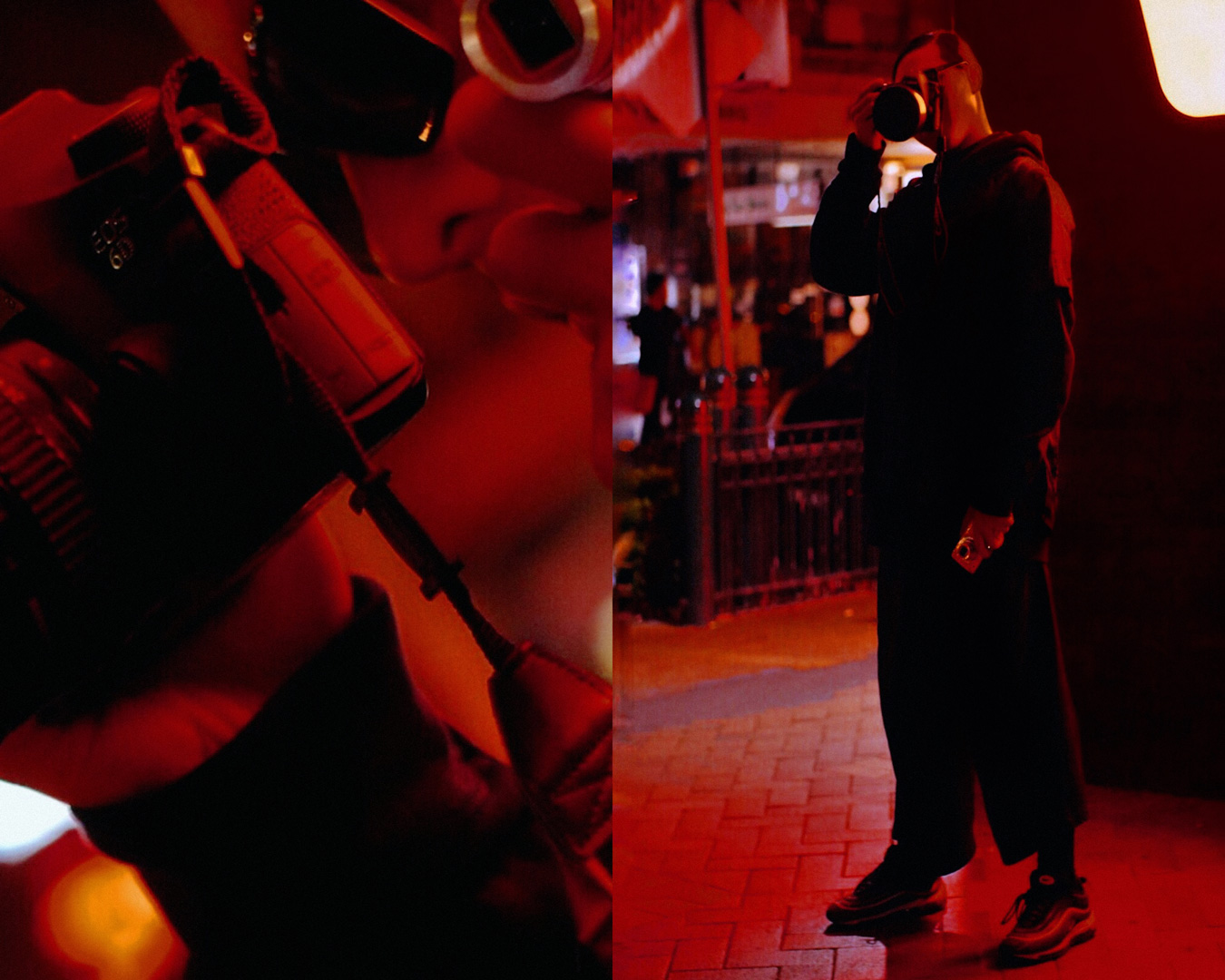 Luk loves Sydney's art shows, at White Rabbit Gallery, the MCA and the Art Gallery of NSW. As for his favourite places to eat, Chinatown has the goods. "Whether I'm grabbing dumplings and noodles at Chinese Noodle House, Old Town Hong Kong, or Taiwanese dessert at Meet Fresh, I always find my way back to Chinatown either casually catching up with friends or after a big night out."
Image, art direction and casting credit: Darren Luk.
Video credit: Kerrod Cooper.