Who knew that in 2020, toilet paper would ascend from humble triple-ply bathroom material to the international symbol of a pandemic? Now that we're hopefully moving on from COVID, it's time to redefine how toilet paper is viewed—not as a symbol of hysteria, but one of comfort, luxury and cheekiness. Pun intended.
How We Roll, loo ply of the highest degree, is the most guilt-free, environmentally friendly toilet paper you could stock your lavatory with. This toilet paper, made of recycled paper and bamboo, is all the three-ply goodness your cheeks could need, and their 100 percent sustainable ethos will keep your carbon footprint from going down the toilet.
With double length rolls as well as compostable and biodegradable bin liners stocked on their online shelves, How We Roll has every aspect of toilet territory covered, and you can get it all delivered straight to your door. No more supermarket stressing, lugging around bulk packets of paper or supporting brands that hurt the planet.
Even better, How We Roll has also partnered with One Tree Planted, which means for every box sold, they'll plant a tree in a bushfire affected region of Australia. So when you wipe, you're supporting the regeneration of the country. Go you.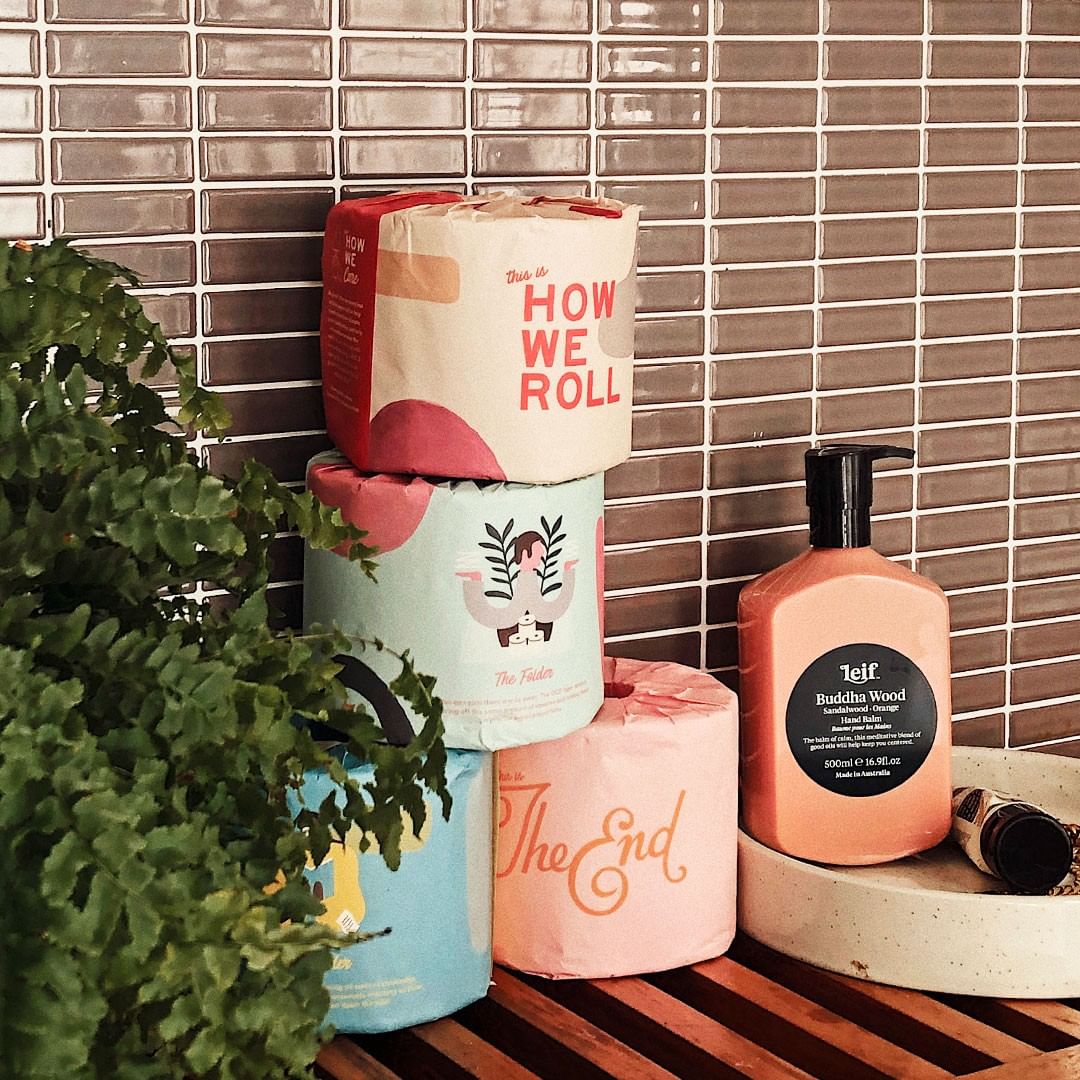 And if toilet time just isn't your cup of tea without a phone to keep you busy, look into How We Roll's origami page, where you can learn to fold while you sit on the porcelain throne. Take it from us, there's nothing like a folded piece of toilet paper to accessorise your house.
If you're ready to get your hands (and cheeks) onto some of the good stuff, head over to How We Roll for three-roll packs, or stock up for the next lockdown with 48-roll or Eco Value packs.
While you're here, why not think about tidying up your bathroom with these epic makeup organisers.
Editor's note: Urban List editors independently select and write about stuff we love and think you'll like too. Urban List has affiliate partnerships, so we get revenue from your purchase.
Image credit: How We Roll