Welcome back to the weekend legends and congrats for surviving the nine to five hustle. For the weekend, here's everything you need to be watching, reading and listening to before the new work-week starts.
You know, so you can stay on top of the topical work chat re that 'new podcast' drop or epic 'Netflix binge' everyone else is talking about. Onward and upward fellow relaxees, here's everything you need to binge this weekend.

Documentary | Generation Wealth
Great news team, we absolutely have your Sunday Funday Doco shenanigans covered. This weekend, you're going to want to get all up in Generation Wealth. If you've already tuned into The Queen of Versailles (congratulations, you're on the ball), then you'll know this one is worth the hype since it's by the same team. This one looks at what happens when people have too much money and just so you know, the phrase 'plastic surgery for dogs' comes up. Watch it on online right here.

Book | Sapiens: A Brief History Of Humankind
This weekend's read is not only our book pick, it's also caught the eyes of Zuckerberg and Obama so yeah, it's a pretty big deal. Written by Yuval Noah Harari, this is the read people have been talking about all year. It's basically your 440-page wrap of everything you need to know about being you (ie. human). Take it from us, it's NOT a hard read and will have you flickn' all the facts left, right and centre at the group chat. If you'd rather listen to this one while you meal prep for the week, head here.

Album | Egypt Station
Paul McCartney's latest charmer, Egypt Station, nails afternoon and weekend vibes to a tee. This is the guy's 17th album and it's absolutely worth your time. The big hit sing-a-longs here are 'Fuh You' and'Back In Brazil' but we mean, the whole album is a solid reflection of good o' Paul just whipping up good ol' Paul kinda music. And trust us, this one's epic background tunes while you get into your 'spring clean'. Download it here.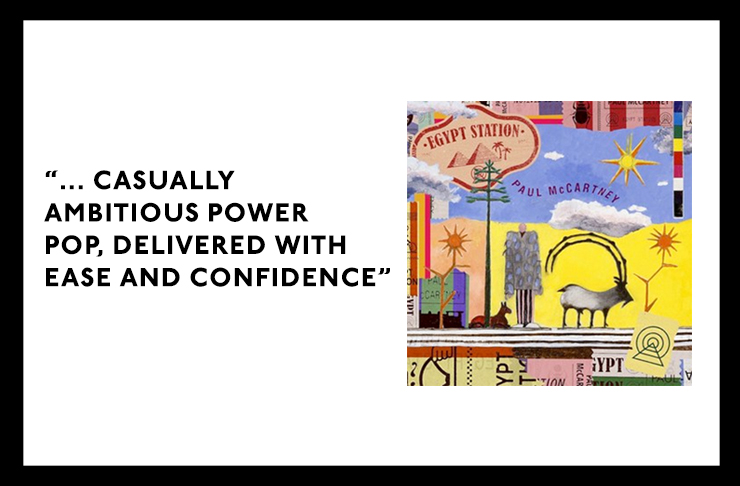 Podcast | Reply All
No, it's not a fresh drop in the podcast pool but it's absolutely a listen you need to plug into if you haven't already. Upon a sneaky Google, the podcast, Reply All (headed by Gimlet Media), sounds like it's blatantly just another podcast about tech but hear us out, because it's so much more than that. This one's all about human stories so you'll hear from the dude who invented pop-up ads and an Aussie teen who tried to make the most boring FB group ever. There are over a hundred episodes but the fab thing about this one is that each ep is self-contained so take your pick.
Still got time to spare? Here's a bunch of TED Talks you need to listen to stat.
Image credit: Unsplash