It's been dubbed the world's most Instagrammable exhibition—selling out stints in Los Angeles, Chicago, Toronto, Boston, Las Vegas and Philadelphia—and it's set to land in Sydney again.
Called HAPPY PLACE, it's made up of a maze of rooms, each featuring larger than life, whimsical and immersive installations, designed to help you "find your happy place".
Inside, you'll travel through a bunch of larger-than-life installations and multi-sensory rooms including the world's largest indoor Confetti Dome, six-foot-tall X's and O's surrounded by red lips, the famed Rubber Ducky Bathtub, the wildly popular Cookie Room scented with the aroma of freshly baked chocolate chip cookies, an Upside Down room that defies gravity, and Super Bloom, a room filled with 40,000 golden handmade flowers.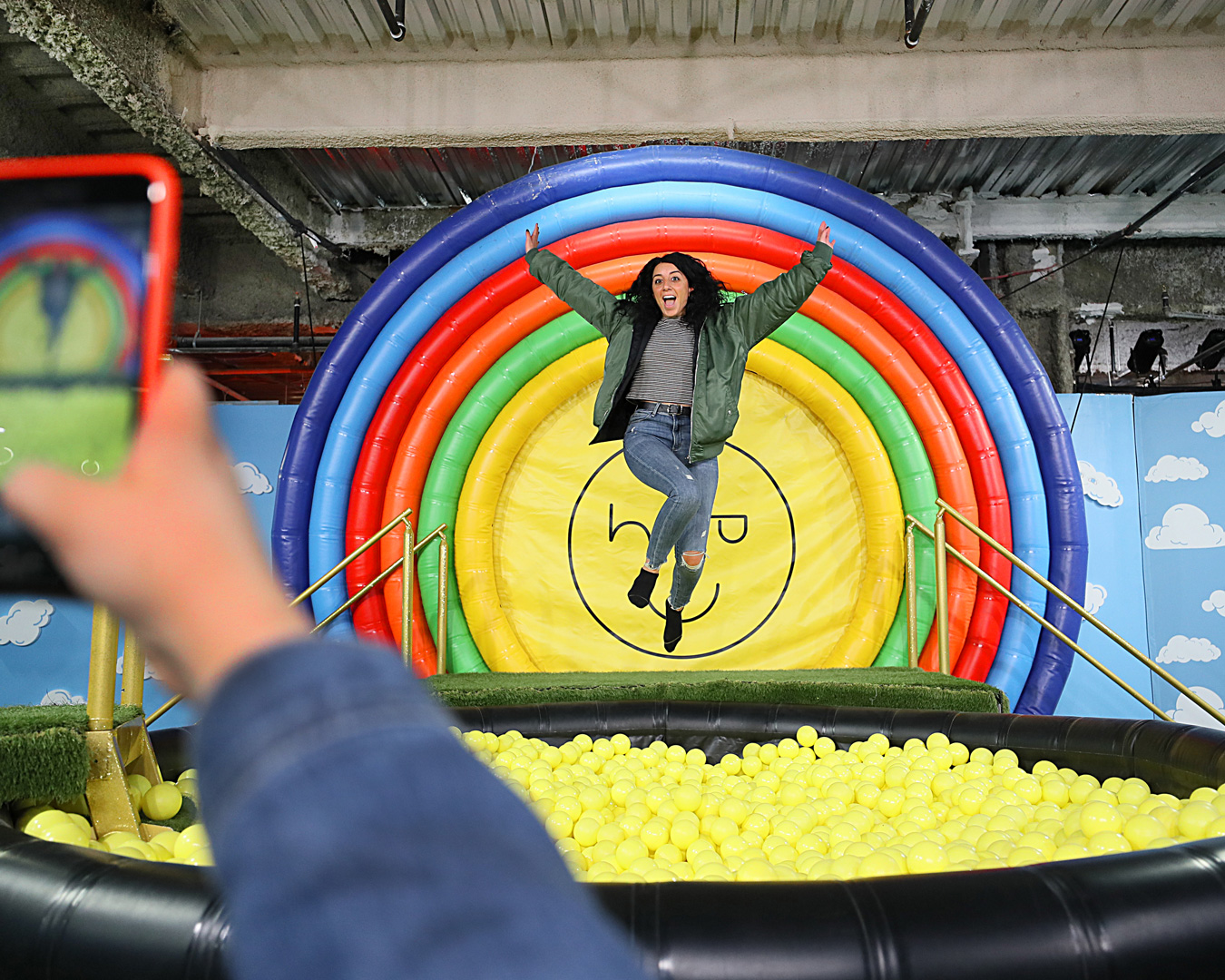 HAPPY PLACE founder and veteran American event producer Jared Paul said he created the travelling exhibition because, "we could all use a lot more happiness", and so he designed a literal oasis of smile-rich moments for everyone to dive on into.
The event will be COVID-managed from start to finish as well to ensure a limited number of people can move through the exhibit at any time with safety guidelines implemented. Staff will be wearing essential Personal Protective Equipment such as masks, gloves and there will be increased physical distancing of patrons throughout the venue. You can also expect all the frequent sanitising to happen.
For tickets, head here
THE DETAILS
What: HAPPY PLACE Sydney
When: Friday 3 July - Sunday 16 August, various sessions
Where: Rooftop, Broadway Sydney, Ultimo
For now though, check out the best places to nab a giant bowl of pho in Sydney.
Image credit: HAPPY PLACE, Getty