Willie The Boatman is a laidback brewpub with a whole range of tasty beers ready for the taking. This cruisy brewery also sports a whole lot of interior game with suspended plants, long beer hall tables, wooden booths, and a rotating line-up of some of Sydney's best food trucks on the side too. Yes—he's a serious contender for the best Sunday session ever.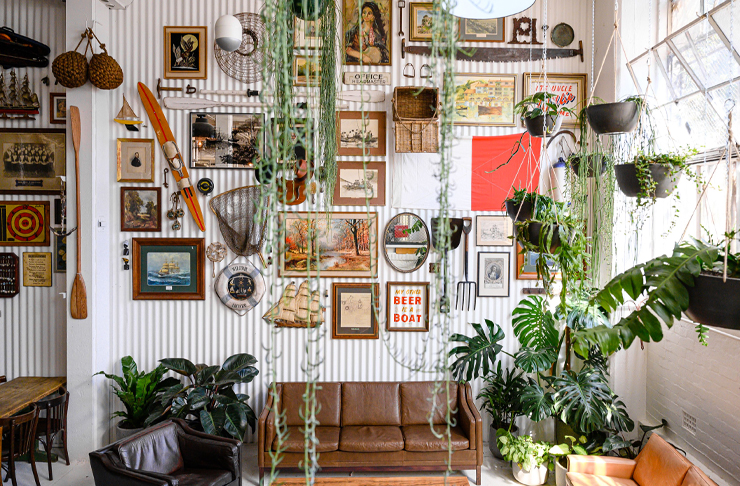 Now, Willie is going above and beyond to bring you some more weekend antics with a brand new set of boozy pottery classes—and we are very much here for it. Teaming up with The Italian Pot (St Peters' resident pottery classes with, you guessed it, an Italian vibe), Willie The Boatman will kick-off "Pottery In The Brewery" in its tasting room on the Sunday of the October long weekend.
There'll be two two-hour sessions on the day, at 1pm and 4pm and get to sip on all the wine and beer, while being taken through all the basics of pottery. Your class will be run by the legendary ceramic queen herself— Alessia Chiricolo. Chiricolo is a member of The Australian Ceramic Association and she runs hand-building and wheel throwing pottery classes within Precinct 75 on the regular.
To book your spot, head over here.
The Details
What: Pottery In The Brewery
When: Sunday 4 October, 1pm to 3pm, or 4pm to 6pm
Where: Willie The Boatman Brewery, St Peters
Cost: $83.50
And big news—Sydney's Night Noodle Markets are back.
Image credit: Jade Scarlato, Willie The Boatman