For all things dark and sublime, you're going to want to hit the return of Sydney's award-winning experimental arts festival, Soft Centre.
Now gearing up for its third installation, Soft Centre 2019 is the multi-sensory, unmissable event due to hit this spring hauling an impressive line-up of internationally renowned art visionaries, sonic experimentation, captivating performances and a tonne of DJs and producers.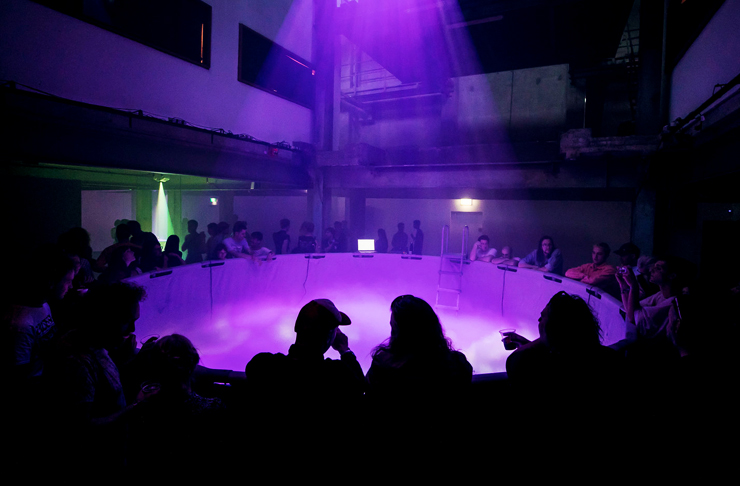 On the music front you can expect four big guests at the forefront of the African diaspora and Asian club music movements; Congolese DJ Nkisi, Chinese club innovators 33EMYBW and Gooooose, and experimental Indonesian rave duo Gabber Modus Operandi (set to perform a three-act anti-capitalist assault soundtracked by alloys of heavy metal, militant Dutch kick drums and native styles of gamelan and Dangdut Koplo.; plus Iranian noise legend SOTE.
There's also an epic slew of large-scale light installations to explore from the likes of Japanese media artist Shohei Fujimoto, known for exploring perception and space through the precise use of controlled light from laser projectors. He's locked to present three works that incorporate lasers, mirrors and motors to create cycles of multiplication and disappearance that dilate our sense of time (read: trip you out, big time). You'll also want to make time to check out multidisciplinary juggernaut Shoeb Ahmad's AV installation broken-binary-brown which is an exploration of gender flux.
Head here for more info.
The Details
What: Soft Centre
When: Saturday 14 September
Where: Casula Powerhouse Arts Centre
Cost: $95
And here's everything to know about Sculpture By The Sea 2019.
Image credit: Soft Centre.