Farming is hard. In Australia, it's made a hell of a lot harder by drought and disaster and that's before you even get to distributing produce across this huge brown land. By 2050, we're going to need to produce up to 70% more food if we want to keep everyone fed. That's an issue in a country with an uncertain environmental future.
This is where Sprout Stack is stepping in. They're pioneers of the urban farming movement that has been gaining traction in places like the US and the UK where compact rooftop farms have become common. It's all about growing food where it's needed using innovative means to re-engineer already developed spaces.
They grow 15 varieties of vibrant greens in hydroponic shipping containers in a warehouse in Brookvale on the Northern Beaches and serve them up in super healthy blends like the Manly Micros, which is a slightly spicy mix of purple radish, kale and cress micros, and the Palmy Platter, a delicious mix of pea-tendrils, baby-leaf lettuce, micro kale and radish. They're also working with the University of Sydney to create an Australian bush tucker salad.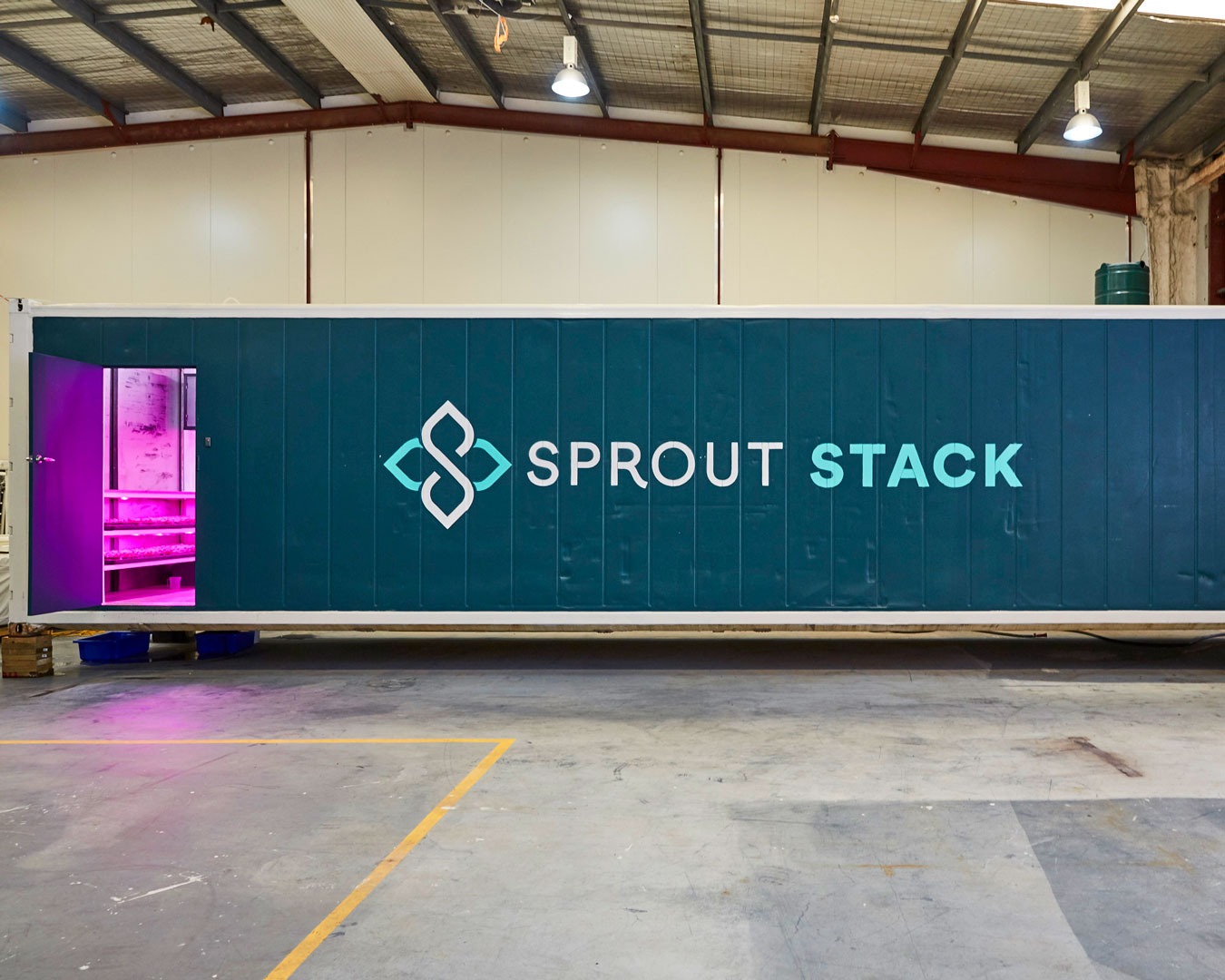 "We originally planned to build and sell farm hardware and technology systems. But, as we grew better at building those systems, we also became experts in growing salads," explains Sprout Stack CEO Hugh McGilligan.
"We saw that our local community was underserved by the taste, freshness, quality and cost of their vegetables. So, we launched a brand of delicious, nutritious blends of prepacked salads. We know that our salads are better than anything else available in the market, but the demand for our products and pace of our growth surprised even us."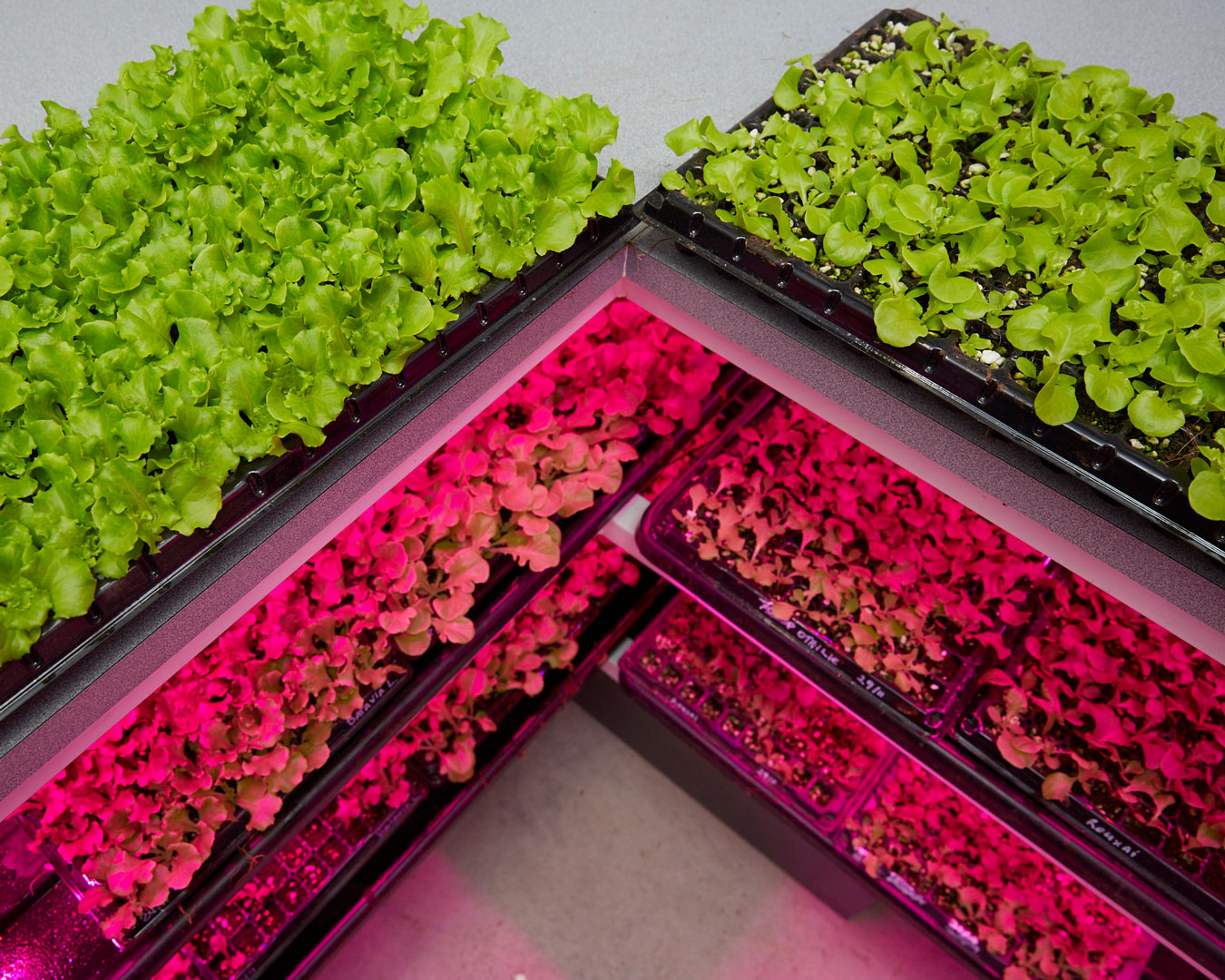 By keeping everything hyper-controlled, they eliminate a lot of the problems with traditional farming and can ramp efficiency up to the max. For example, their closed-loop systems use up 98% less water than regular methods as it all gets recycled. They also use up to 90% less fertiliser and save on the massive amounts of carbon emissions used to plough fields.
It also means really fresh, super healthy veggies for you with next to zero food miles. They can be on your plate in as little as 16 hours from the time of harvest since they're grown right around the corner.
If it all sounds a little Snowpiercer, that's because it is. Dickson Despommier's 2010 book The Vertical Farm: Feeding the World in the 21st Century envisions urban centres comprised of skyscrapers emanating a UV glow stacked with rows and rows of lettuce. While that may be some time away, Sprout Stack is working with Future Food Systems Cooperative Research Centre and the University of NSW to bring automation, robotics, and machine learning into the equation.
This is where the food of the future is going to come from and its sitting right now on the shelves of your local Harris Farm. If you're up Northern Beaches way, you can also find their greens at The Alchemist Espresso, Harbord Growers Market and Manly Co-op.
As for what's next for Sprout Stack, ironically enough it's "growth".
"We've spent the past few years honing our product, building our customer relationships and our brand," says McGilligan. "Beyond Sydney, we plan to expand to other Australian capital cities within a year and cities around Asia thereafter."
Find out more about Sprout Stack here.
And to see more of our favourite sustainable projects, businesses and ideas—head on over to our sustainability section.
Image credit: Sprout Stack