If you're looking for a daily dose of inspiration, creative and passionate eighteen-year-old Stephanie Kurlow has it in spades. Training to become the first professional Hijabi ballerina in the world, it's safe to safe, Kurlow has certainly set the barre high for herself.
Already taking the world by storm with her drive and vision to bring diversity and inclusivity to ballet, Kurlow has a serious goal to change our stages across Australia for the better. We had the privilege of teaming up with Nescafé Gold to sit down with the rising creative to chat individuality and chasing your passion.
Kurlow will also be taking over our 'Gram in the coming weeks to share how to Make It Gold on the daily. You'll score a glimpse into her creative process, her dedication and what it really takes to tackle the stage. But that's not all—we're also teaming up with a slew of other inspirational Aussies in the coming weeks to dive deep on how they find joy and Make It Gold on the reg—hit follow and watch this space for more feel-good moments coming your way.
Let's start at the beginning, what made you fall in love with ballet?
Well, according to my family, I started dancing to music before I could even walk. So my mum knew I had to go to a ballet class as soon as I could, which was when I was two years old.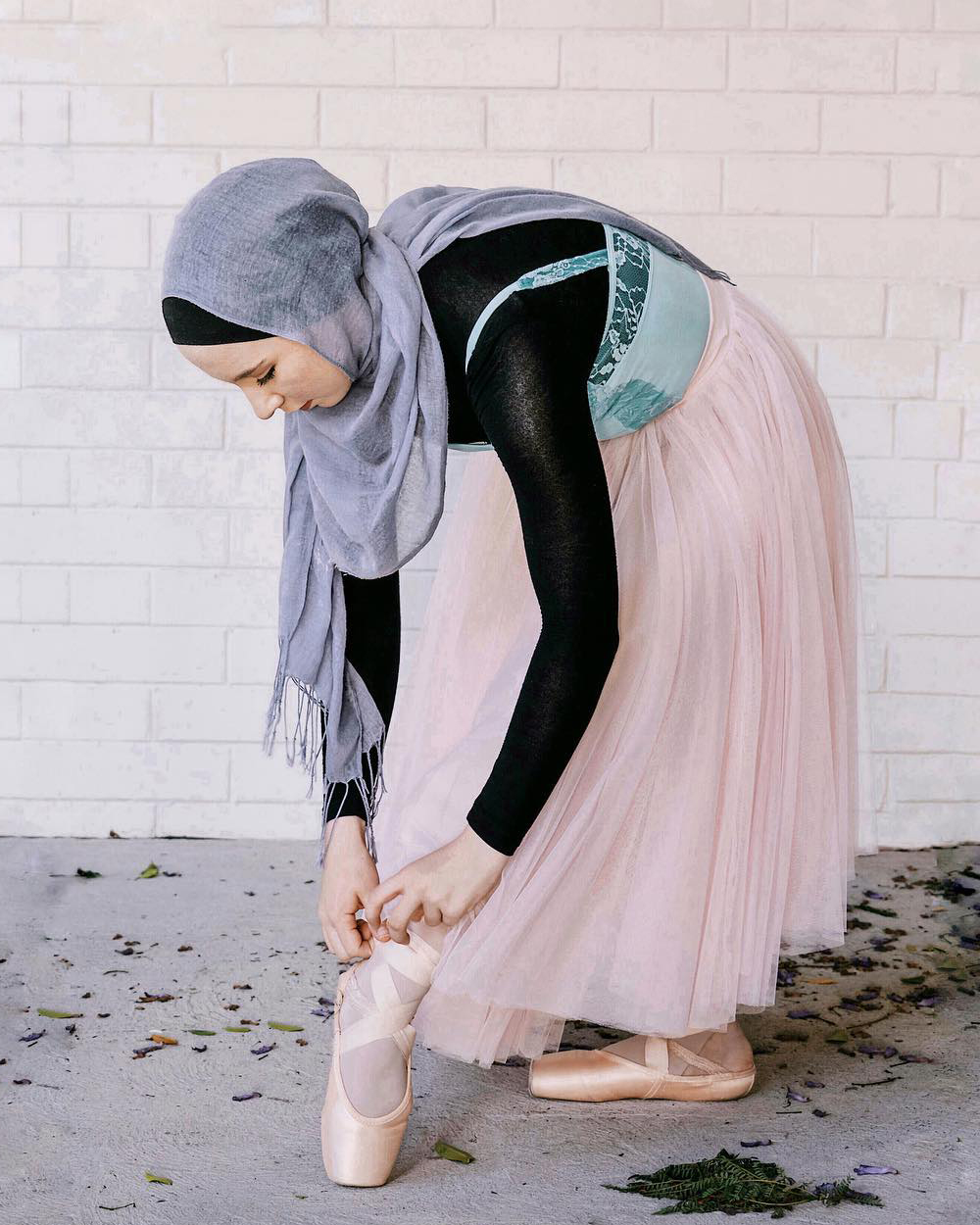 Can you tell us a bit about your journey so far?
When I was 14 years old I started a crowdfunding page to raise money for my professional ballet training because I wanted to be the first professional Hijabi ballerina in the world. From there I have been able to speak at a women's empowerment conference in Indonesia at 15, received a scholarship to The Royal Danish Ballet Summer School at 16 and recently been on tour around Australia with The Wiggles.
what's been one of your biggest 'pinch me' moments?
During lockdown, Misty Copeland contacted me and asked me to be a part of her Swans For Relief video and campaign. Professional dancers from all over the world recorded themselves performing The Dying Swan variation to raise money for dancers during lockdown. It was such a surreal 'full-circle' moment when Misty asked me because she has been a huge inspiration of mine since I was 13, and one of the reasons why I pursued ballet professionally.
What do you dream of accomplishing in your career as a ballerina?
I am currently working towards being in a professional ballet company. I hope to continue working with amazing people and companies and continue to bring diversity and inclusivity to ballet. One day I would like to open my own ballet company and school that is inclusive of all backgrounds, races and religions. To bring a safe space where diverse people can come together and create art.
What do you hope to express or communicate through your art?
Our stages need to reflect our societies. The world wants to see diverse people who are like them performing on stage. I truly hope to bring more inclusivity and representation for my community and others. Everyone should have an equal opportunity to create art and perform. I hope the people who watch me perform on stage see that diversity is a positive and wonderful part of ballet and is something that needs a lot more work.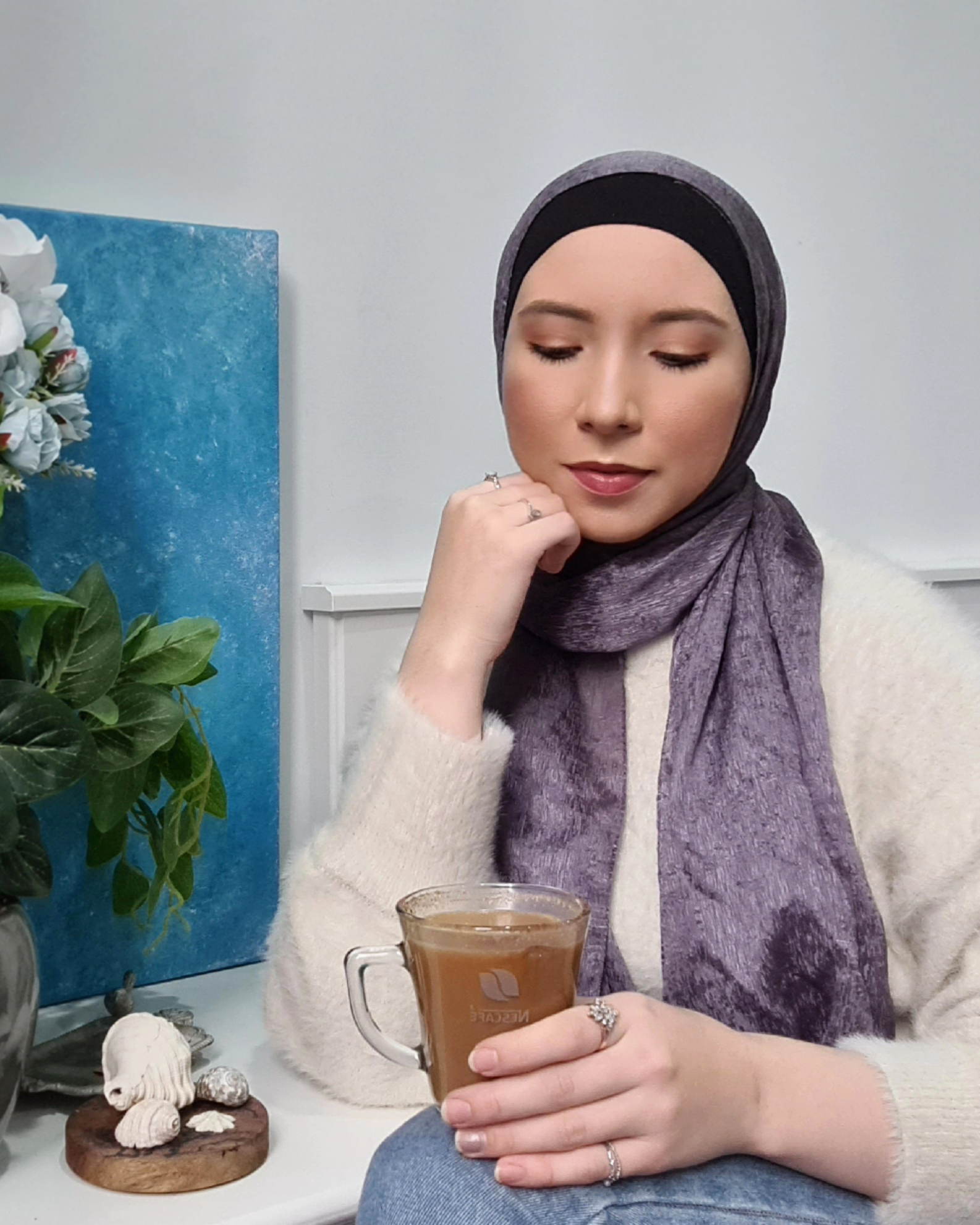 what does a typical day look like for you?
I like to wake up pretty early before my classes for the day so that I have time to sit down and sip on a coffee while painting. Then I will have my ballet classes, pilates, rehearsals and occasionally a contemporary class for the day. After my classes, I come home and work on some art or other projects that I like to do in my spare time and head to bed.
What's one thing you do without fail every day that brings you joy?
One of the most important parts of the day for me is in the morning. I love to sit down with my morning coffee and work on my paintings. It really helps wake me up and ground me in the morning—and is quite therapeutic. My mornings are really important to me and having a cup of Nescafé Gold really sets me up for the day.
After a long day of training, what do you do to unwind?
Starting and ending my day with painting is something I look forward to every day. If I've had a long day, I'll either work on my artworks or sometimes I like to just be in bed and watch a great show with some dinner.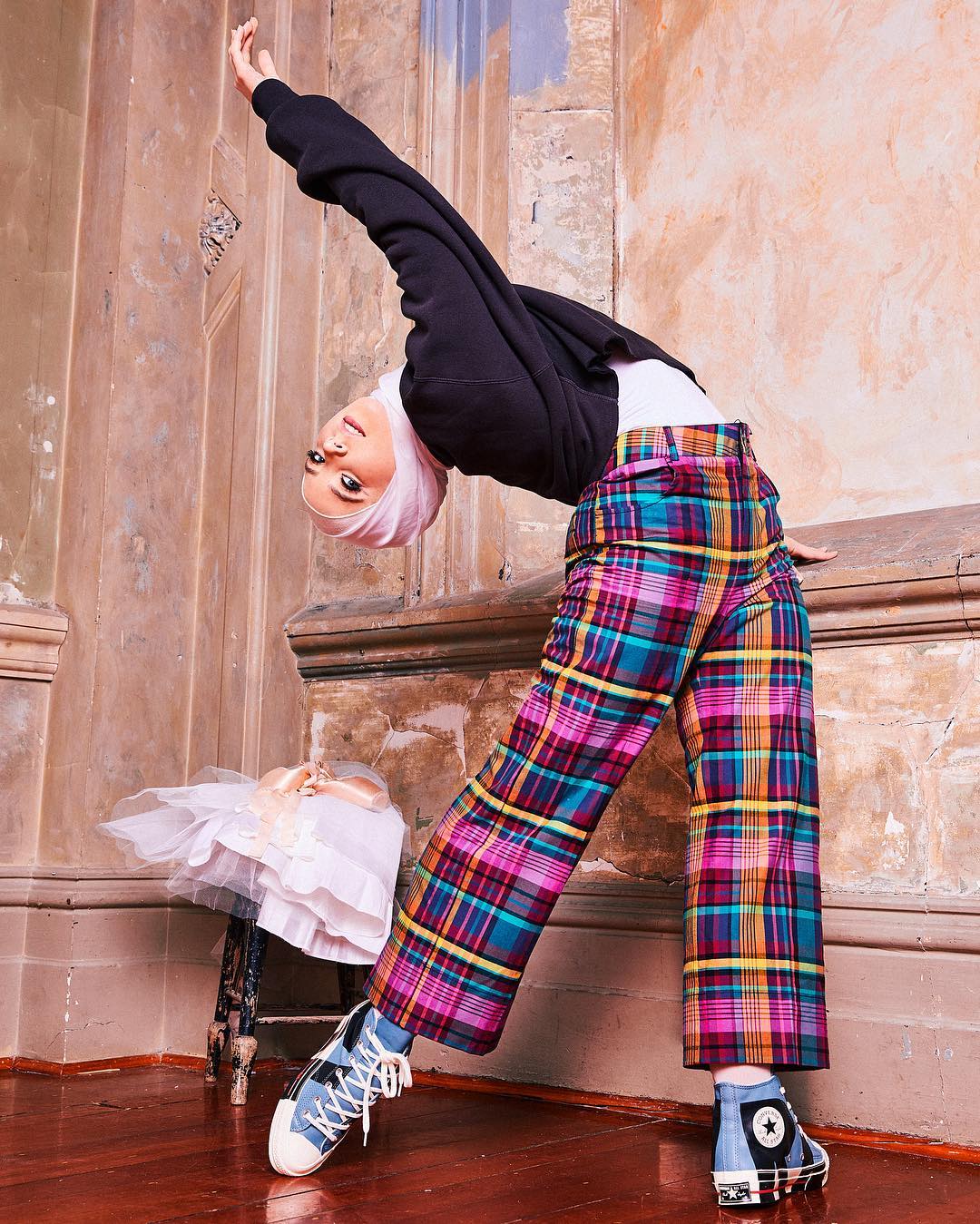 What's the best piece of life advice you have ever received?
The best life advice I have ever received is to find balance. Your life and what you do is not just one thing. There are so many elements and important parts of your life and its really important to try and balance and prioritise those different things.
What Or who inspires you the most?
Misty Copeland has been one of the most inspirational people to me ever since I was 13. She's really inspired and motivated me to continue to strive for my dreams and believe in myself.
When it comes to chasing your passions and owning your individuality, what advice would you give?
Don't let other people's opinions or thoughts interfere with your goals and dreams. If you are passionate and love what you do, then keep striving for it. It is so important to have that drive and passion and to also be proud of your identity and individuality. Let yourself and your individuality shine through in the work that you do.
And finally, when it comes to living your best life, how do you ensure you make every day a gold one?
I try to notice the little things in life. The pretty bird in a tree on my way to ballet. The way the sun hits my face. The smell of coffee in the morning. We can get so caught up in our busy lives but it's important to sometimes take a step back and appreciate the small, gold moments we don't seem to notice all the time. They can sometimes be the difference between having a not so good one or a great one.
Looking for more inspiration? Head to our 'Gram where we'll be teaming up with Stephanie to share ideas on how you can make every day a gold one and spoiler, it definitely involves a much-needed cup of Nescafé Gold.
Editor's note: This article is sponsored by Nescafé Gold and proudly endorsed by The Urban List. To find out more about who we work with and why read our editorial policy here.
Image credit: Stephanie Kurlow x Converse, shot by Hugh Davies