Thea Proctor's 'The Rose' 1928
Sydney Moderns opened this month at the Art Gallery of NSW and it is a must-see on your gallery itinerary.
During the first half of last century, Sydney made her mark internationally as a bustling, cosmopolitan metropolis. Immense public infrastructure was under development, including the construction of our iconic Harbour Bridge. The combination of stunning, undulating terrain; a vast, glistening harbour; and intense industrial activity, inspired local artists, and spurred-on a burgeoning cosmopolitan community.
Dorrit Black 'The Bridge' 1930
Through the vehicles of interior, graphic, and media design, and the influence of major international art movements upon our local artists, including: Impressionism, Expressionism, Cubism, and Abstractionism, Sydney culturally came of age.
For those of you familiar with the Art Gallery of NSW's permanent collection, there will be the odd Grace Cossington Smith or Roy de Maistre that you have viewed before. Do not let this put you off, the collection is vast and truly eye-opening. Additionally, seeing these pieces within the context of Sydney Moderns, will broaden your appreciation.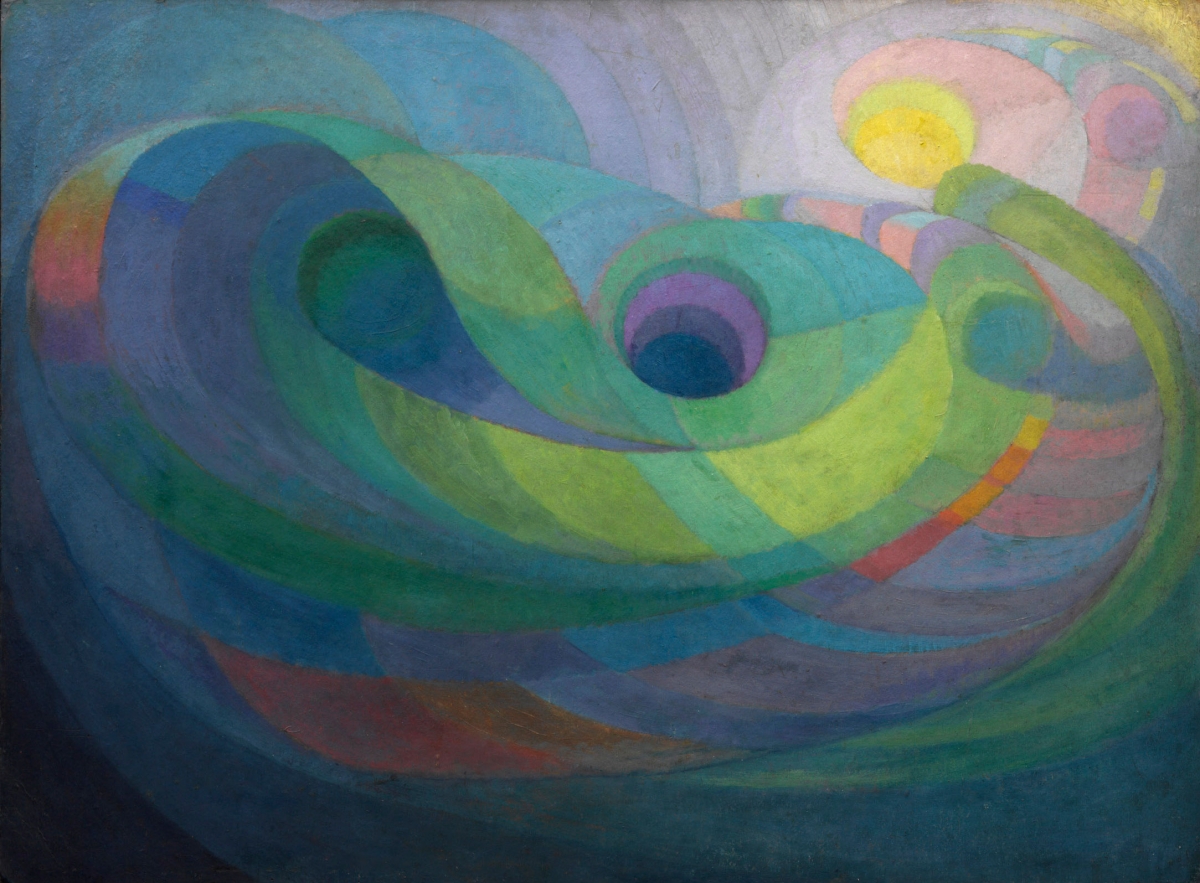 Roy de Maistre's 'Rhythmic Composition in Yellow Green Minor' 1919
Highlights from the show include a review of Roy de Maistre and Roland Wakelin's study of colour and music. They applied theories of representing music via colour, and experimented with colour's ability to impact upon one's senses.
Sydney is a city dominated by light, and a unique light it is. Many early Australian artists focused upon the impact of this light on colour. Standout pieces include Horace Trenerry's Goat Island, Sydney Harbour, 1922-1923 and Tempe Manning's Seated Male Model, 1916.
Still-Life was a very popular subject in the 1920s and 1930s. Margaret Preston was one of Australia's all-time greats when it came to capturing the simplicity and beauty of everyday objects, as was photographer Olive Cotton. There is also a stunning array of Max Dupain photographs on offer.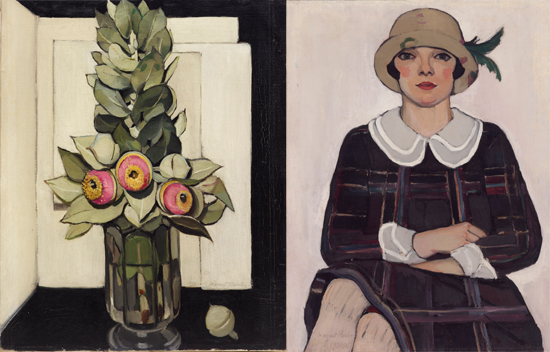 Margaret Preston's 'Western Australian Gum Blossom' 1928 & 'Flapper' 1925
A lovely addition within the program is a collection of The Home: An Australian Quarterly. Founded by entrepreneur Ure Smith in 1920, the magazine featured articles on modern design and living, and featured many leading Australian artists. Of note is artist Thea Proctor, who was heavily influenced by the art of Japanese woodblock prints and the watercolours of Charles Condor.
The show finishes with a review of the Cubist and Abstraction influences—don't miss Frank Hinder's representation of Sydney's frenetic pace, including: Subway Escalator, 1953; or Tram Kaleidescope, 1948.
If you love our fair city, and would like to view her from a time gone by, then make your way to Sydney Moderns.
Art Gallery Road, The Domain NSW 2000
Ph: 02 9225 1744
Dates 6th of July to the 7th of October 2013