One of the most anticipated events in this city's cultural calendar, Sydney Contemporary, is back to amp up your art appreciation across four action-packed days.
The sprawling art fair does a full take-over of Carriageworks in September every year, and whether you're a seasoned collector, a curious art novice, or in it for the 'gram—the fair delivers with some of the most exciting local and international artistic talent out there right now.
Grab a ticket a set aside your brunch plans, because there's a lot to take in. The 2019 edition is bigger than ever before, it's a little more provocative (a founding member of the Guerrilla Girls will make an appearance) and it's a whole lot more diverse. So let's dive in, here's what to expect at Sydney Contemporary this year.
Big Installations
Curated by Dr Mikala Tai, "Installation Contemporary" features a suite of impressive site-specific installations dotted around the fair. The 2019 program does not disappoint either.
Prepare to be greeted at the threshold by Sydney-based sculptor Alex Seton's monumental marble skull, Winners are Grinners, and climb Claire Healy and Sean Cordeiro's neo-medieval structure Tower of Power for a sweeping 360 view of the fair.
On your journey through the many gallery booths, you'll also spot Gregory Hodge's Suspension Painting, made up of large, floating painted cut-outs on aluminium composite panel and hanging folded drapery. The full installation program is here.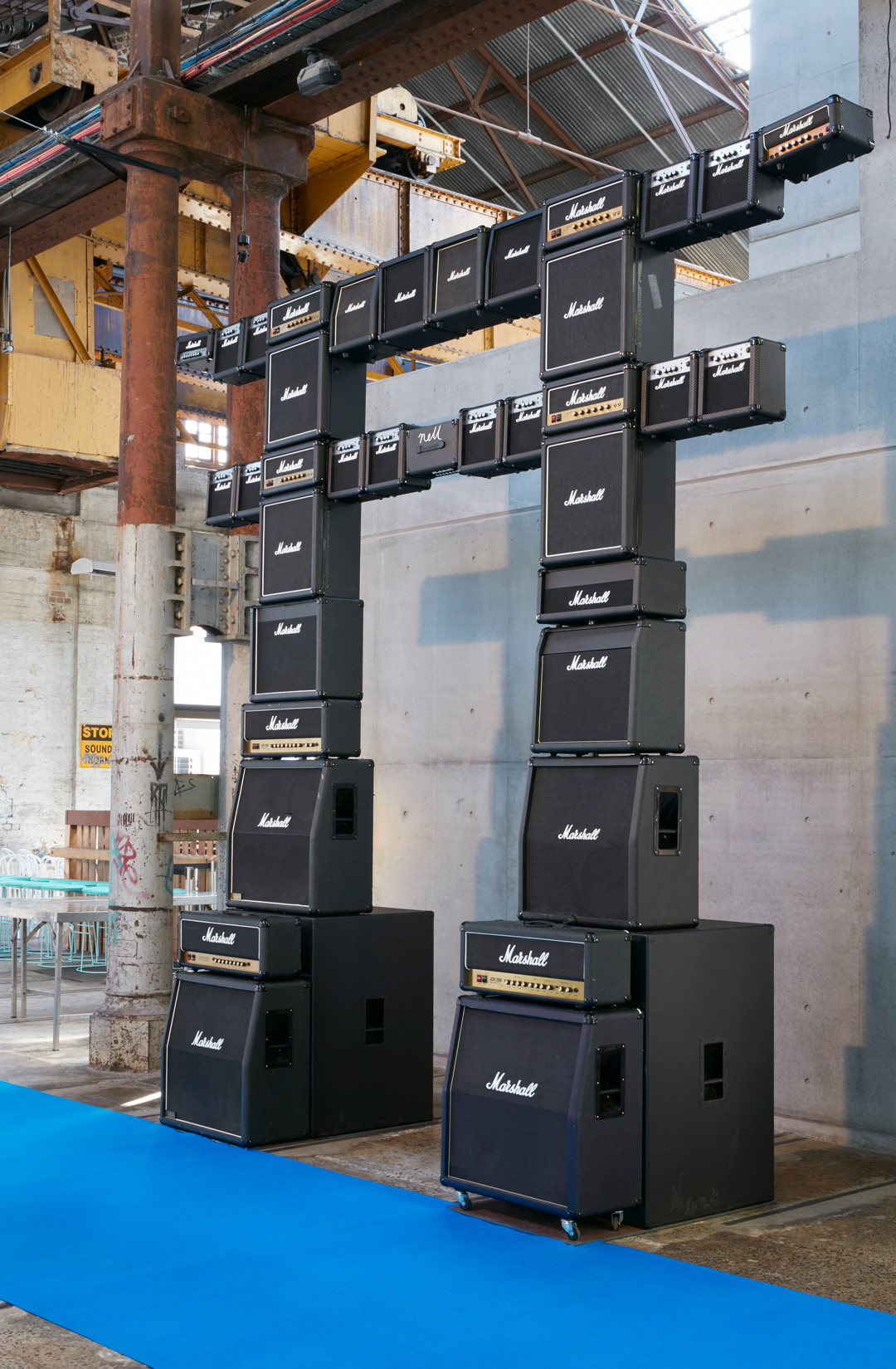 A Confession Booth
Make sure you attend the opening night party (Thursday 12 September from 5pm to 9pm), as you'll be able to experience artist Tony Albert's interactive piece, Confessions. Nope, it's not a throwback to the 2004 Usher album of the same name (sorry), it's an actual confession booth, where you'll have a silent, abstract conversation with Albert and he'll create a series of marks on paper, which you can take home. What does it all mean? Only you can decide.
Shoppable Art
For those who return every year, the fair is keeping it fresh with the introduction of NEXT, a showcase of 50 new works from artists aged below 35 all priced at less than $5K.
We've got our eyes peeled for the moody photographic work of Zan Wimberley, the vivid colour pops of Ed Bats' abstractions and the unsettling beauty of Juz Kitson's ceramic organic forms. If all that still breaks the budget, pick up a $70 limited-edition Alpha60 silk-screen press t-shirt featuring work from leading contemporary artists—Jess Johnson, Jason Phu and Darren Sylvester.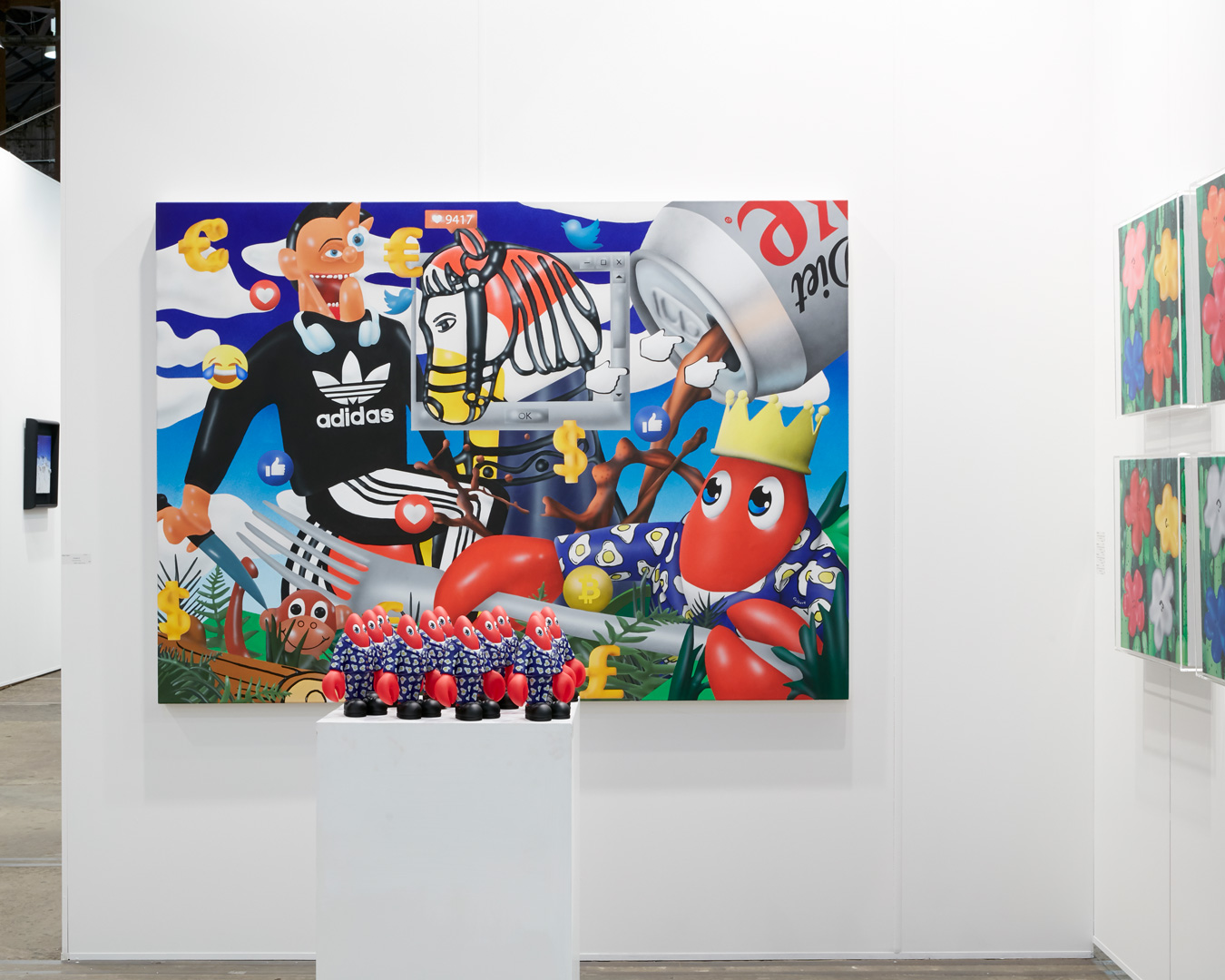 New Art From Homegrown Heroes
Catch home-grown blue-chip artists such as Amos Gebhardt of Melbourne's Tolarno Galleries, which will present Night Horse—a photographic series that captures the enigmatic courtship between thoroughbred horses. In step with their new Sydney outpost opening in Kings Cross, Station Gallery will present a booth featuring the dramatic, idiosyncratic work of NELL.
We're also ever-intrigued by Henri Papin, a collector of objects and experiences and a character invented by artist's Mish Meijers and Tricky Walsh whose work will appear as part of a presentation from Tasmania's Michael Bugelli Gallery. An obsessive, quirky collector of both objects and experiences, Papin not only archives found objects but also reconfigures them as part of a developing "material culture".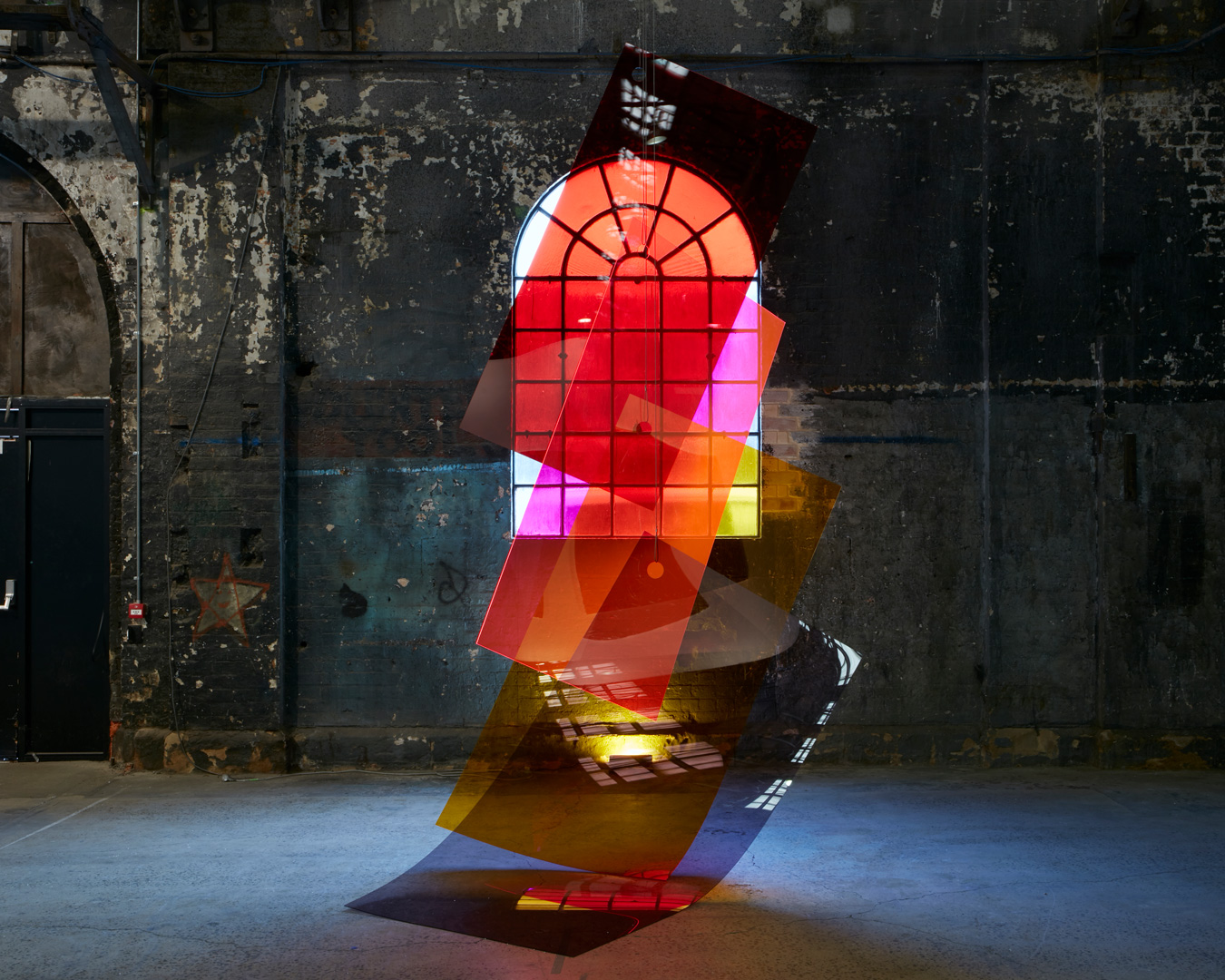 Travelling Art Stars
Beyond local talent, the fair boasts a host of international art stars. Of note is the representation of art from the African continent; featuring Cape Town galleries Salon 91 and WORLART exhibiting South African work, and work by artists from Ghana, Mozambique, Swaziland, Morocco, and the Democratic Republic of the Congo.
You'll also notice the strong Japanese contingent, with Whitestone Gallery bringing significant works by Gutai artists, who were the first radical artistic group of mid 20th Century Japan. These will be contrasted by younger, contemporary Japanese artists brought by returning gallery COHJU Contemporary Art, and newcomers MA2 Gallery and LOKO Gallery.
The Founder Of The Guerilla Girls
The 80s-era artist collective Guerrilla Girls has made headlines around the world for their bold activism on female representation in art, but this time the founder and frontrunner Gerda Taro is headlining the fair's "Talk Contemporary" program, a host of provocative panel discussions. We're RSVP-ing to hear Taro chat about gender equity and activism in the arts and staying until Sunday afternoon to sit in on a heart-to-heart between leading innovators in art, music, fashion, architecture and even experimental cuisine as they unveil what it took to realise their visions. Check out the full program of talks and panels here.
Lullabies And Local Maps
Don't miss Chun Yin Rainbow Chan's performance, A Kingdom of Flowers for My Mother: Part II, on the opening Thursday eve, which will see the artist teach audience members a Weitou lullaby through a veil of 144 smoked latex flowers.
Hong Kong-based artist Movana Chen has moved into Artspace's artist studios in Woolloomooloo in preparation for the fair and has been feverishly knitting together found maps of her new local suburb. Using the maps, she will perform Body Container-Travel Maps as part of an ongoing series. Check out the full performance art schedule of Sydney Contemporary here.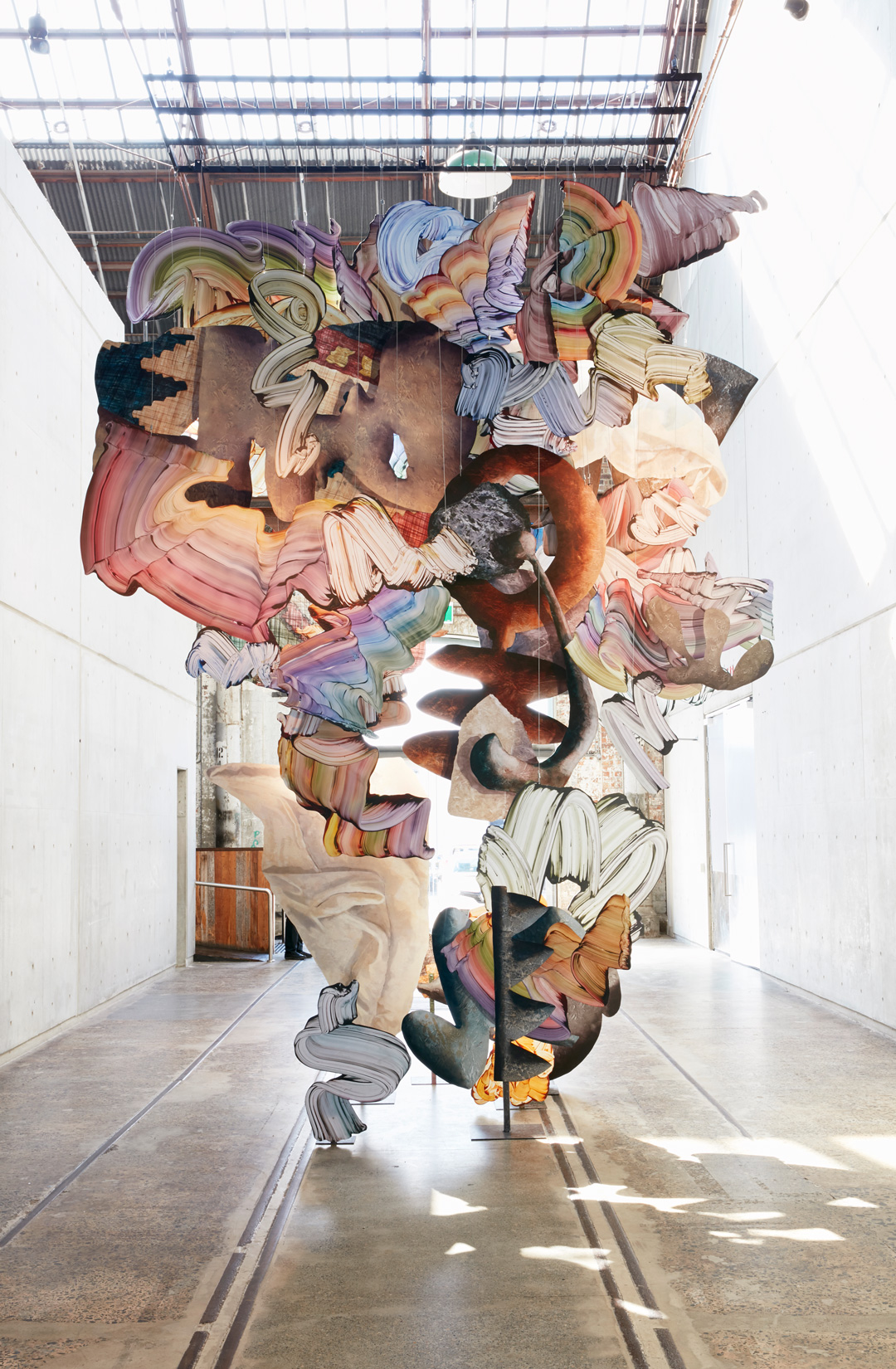 Tasty Treats And After Parties
Wear comfy shoes and when the art fatigue hits, fuel up on treats brought to the fair by Harvest and NEXT Kitchen by Darren Taylor or sip on Campari, champagne or Handpicked Cellar Door's delicious wines at one of the three onsite bars. Handpicked have created a giant fortress of leftover wine boxes in a statement for sustainability.
If you're still buzzing when the last drinks are called on opening night, follow the crowd to an after-party hosted by Campari at Earl's Juke Joint in Newtown. More details on that are here.
Out of town this weekend? Here are all the best exhibitions to check out this month.
Image credit: Zan Wimberley