We all know that one of life's toughest tasks is juggling your dwindling annual leave alongside your less than flourishing funds while fighting the relentless need to escape the daily grind and reset. So lucky for you, we've found the perfect balancing act with the help of Townsville Airport and Jetstar Australia, who have helped us uncover the hidden secrets found in Townsville North Queensland.
Get Acquainted With Mother Nature
Situated between two UNESCO World Heritage-listed ecosystems, the Great Barrier Reef and Paluma Rainforest, it's not surprising Townsville is quite literally packed with natural beauties to admire and enjoy. Waterfalls, reefs, islands, beaches and outback escapades are just a taste of what you can get up to, so there's no denying this is heaven for all nature lovers.
Voted as one of Australia's Top Ten Beaches, The Strand is a must-visit, offering stunning blue waters, white sand lined with palm trees and views of Port of Townsville, Magnetic Island and Cape Cleveland. Not only can you explore untouched beaches, you can discover your very own slice of tropical paradise with Paluma Range National Park, just 40 minutes north of Townsville. Here, you'll stumble across stunning waterfalls, swimming holes, rockslides and more hidden gems. If you're still keen to chase waterfalls, make sure to plan a visit to Wallaman Falls, the Southern Hemisphere's largest sheer drop waterfall. Standing 268 metres tall, you can venture to the base of the falls and admire the view from the Wallaman Falls Lookout.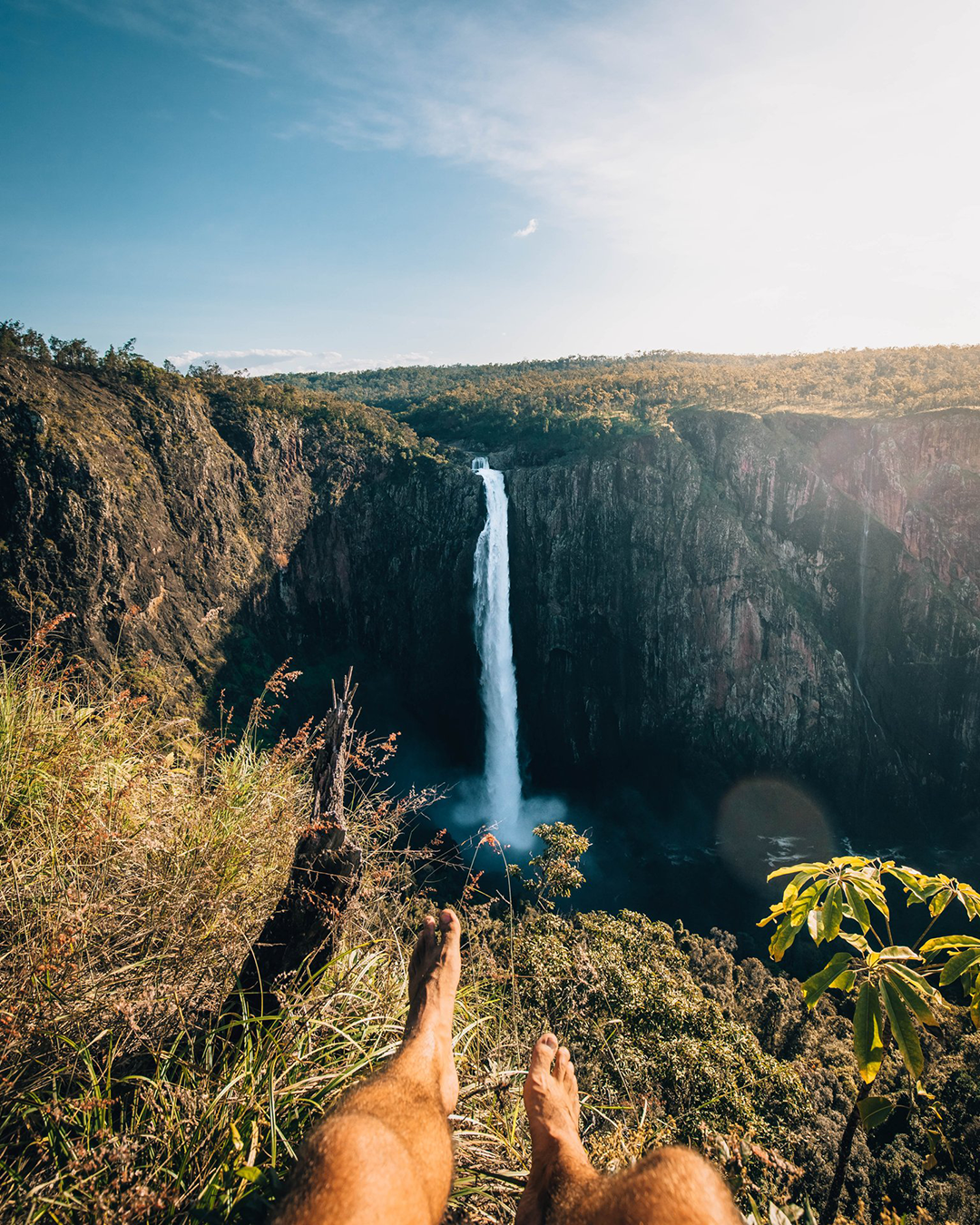 Bays, Beaches, Bushland And More
If you're not much of a beachgoer, you'll be pleased to know there's an array of landscapes and sites for you to discover. If the Australian outback is more your style, don't forget to plan a visit to the charming and elegant Charters Towers, just 90 minutes from Townsville. Take a trip up Tower's Hill to take in the stunning outback views; then head out to meet the largest herd of purebred Texas Longhorn cattle in Australia with Texas Longhorn Wagon Tours and Safaris. Sign us up.
If quaint, romantic villages sound up your alley, be sure to discover Paluma Range National Park, nestled in Townsville's Heritage-listed Wet Tropics rainforest just 40 minutes north of Townsville. Explore waterfalls, swimming holes, rockslides and more, and keep an eye out for platypus and native birds who call this place home.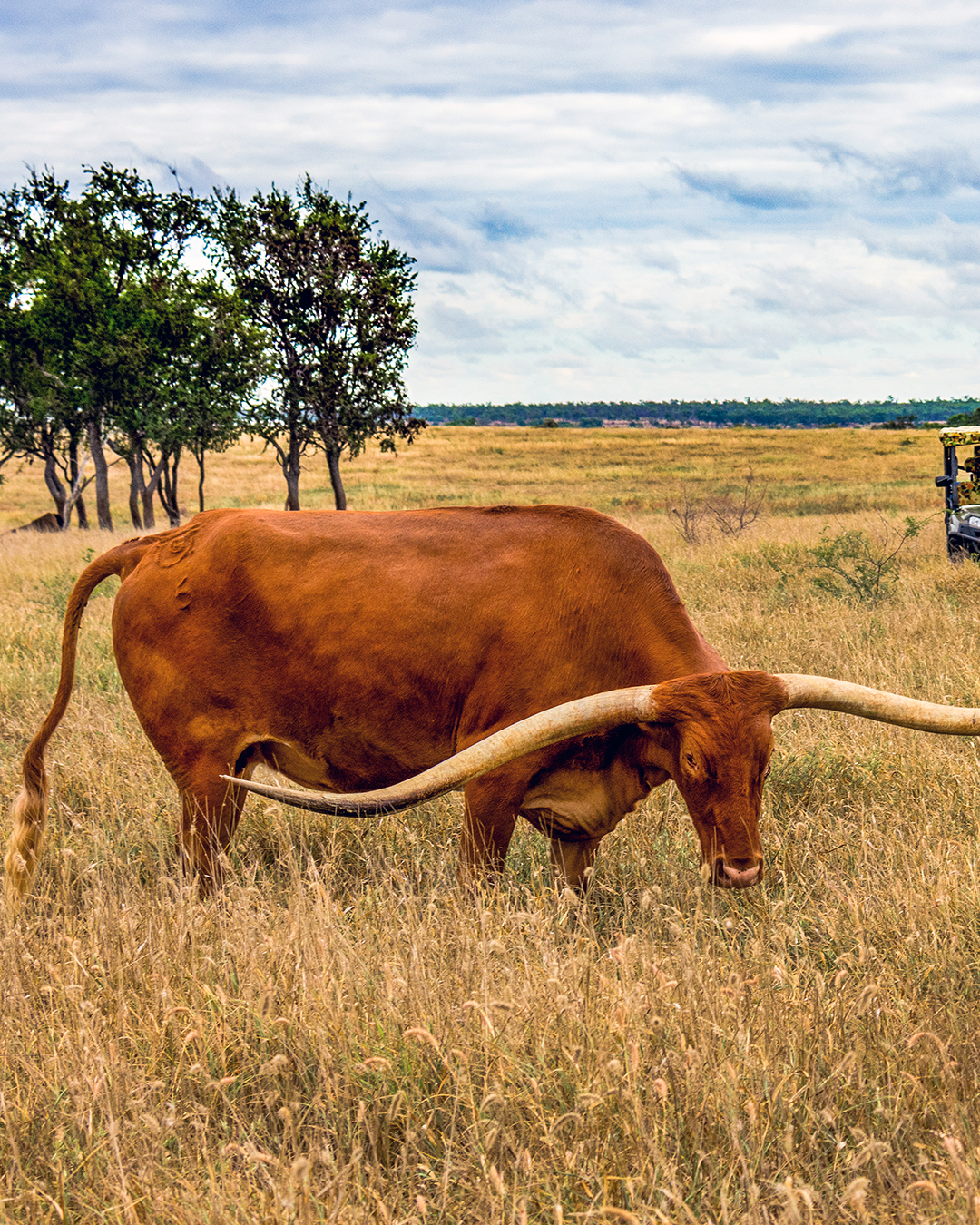 Soothe The Soul With A Hike
For those who like to stay active while on holidays, Townsville serves up the dream vacay, with an array of stunning walking tracks and hikes just waiting to be conquered. Most notable of them all is Castle Hill, a heritage-listed isolated pink granite monolith, rising 286 metres above sealine. Dominating the city skyline, it's no wonder more than 2,500 locals walk, run and cycle up it each year for the picturesque, 360-degree views of the city.
For something a little more off the beaten track, take a hike through historic military sites on the Forts Walk on Magnetic Island. Complete with stunning ocean views, epic scenery and the best location to spot koalas in the wild, your eyes and legs are sure to be kept busy. If you're after something a little more challenging, lace up your hiking boots and head to the Jurassic beauty that is Hinchinbrook Island to explore the Thorsborne Trail. Here, you'll conquer cloud-covered mountains and trek through lush rainforest, tall eucalyptus and mangrove fringes.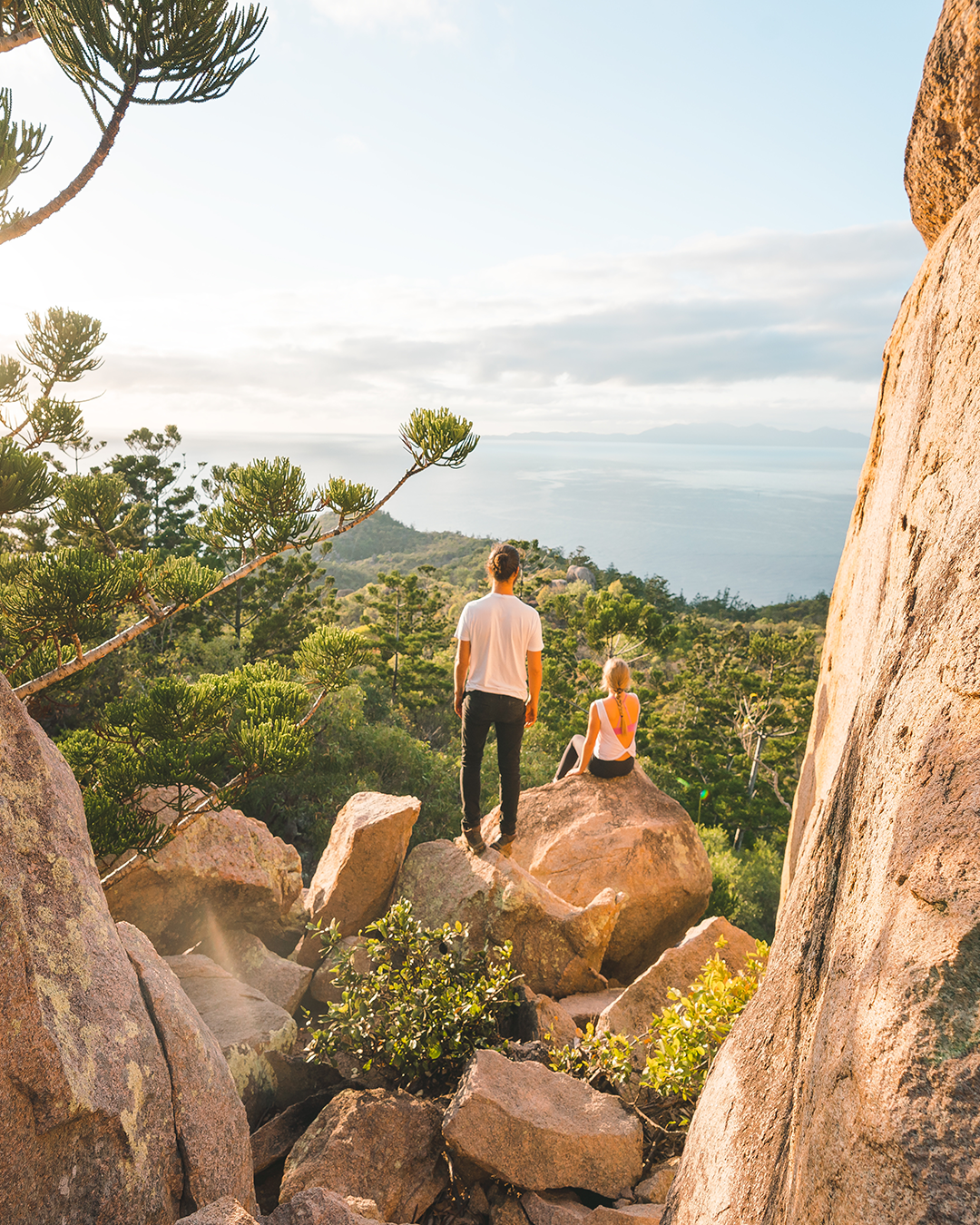 Dive Deeper And Explore
Located within arm's reach of the Great Barrier Reef, holiday goers can immerse themselves in pristine reefs and encounter the magic of the underwater world with endless diving and snorkelling tours.. Get up close and personal with some of the world's most spectacular natural wonders and dive deep to uncover all of the reef's hidden secrets. If you're an avid diver, the SS Yongala Wreck, situated off the coast of Ayr, is not to be missed. Having sunk in 1911, the wreck is now one of the world's top 10 dive sites, home to a spectacular array of coral and marine life including sea turtles, giant rays, whales, sea anemone and thousands of reef fish.
For those not keen to get wet, there's plenty more to see and do. Home to the largest coral reef exhibit in the world, Reef HQ Great Barrier Reef Aquarium is a must-visit with 2.5 million litres of water housing 150 species of reef fish, a variety of sharks, turtles, crocodiles and crabs. It's also the research hub of the Great Barrier Reef, housing the headquarters of the Australian Institute of Marine Science, the Great Barrier Reef Marine Park Authority and James Cook University.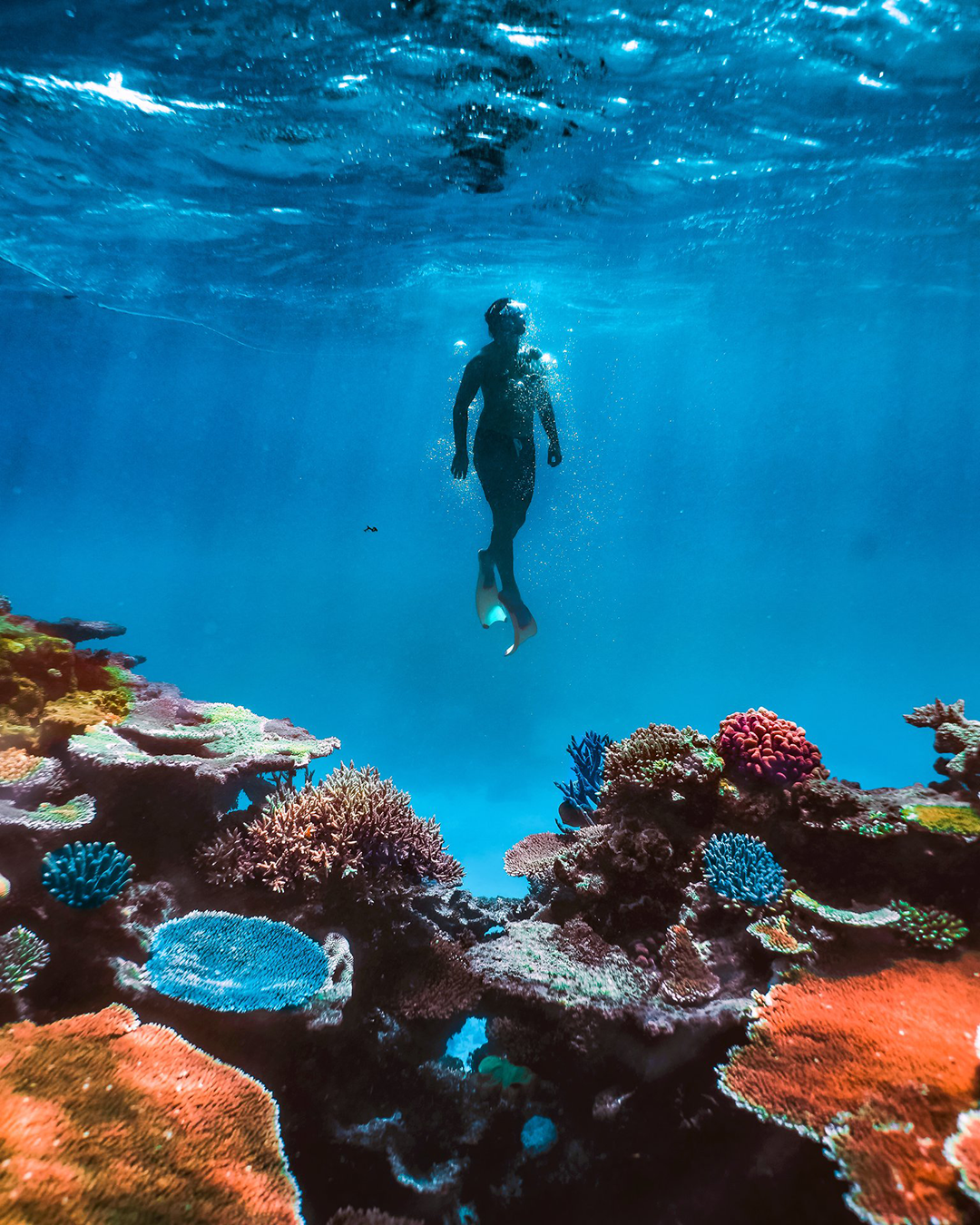 Adventure To Magnetic Island
Just eight kilometres and 20 minutes across the coastline you'll find Queensland's most accessible island, Magnetic Island. Offering 24km of walking trails, 23 beaches and bays, stunning fringing coral reefs, an abundance of native wildlife and Northern Australia's largest colony of koalas living in the wild, it's safe to say,it's worth the short trip.
Venture to Geoffrey Bay to meet some of the Island locals, snap a picture with a rock wallaby, feed the tropical fish and truly immerse yourself in the native fauna. Our advice? Embark on one of their many scenic hiking trails or if you're not feeling up to it, ride bush to beach on horseback.
With more than 320 sunny days each year, you're pretty much guaranteed a sun-soaked, adventure-filled getaway; so stop dreaming and start booking your dream escape to Townsville today.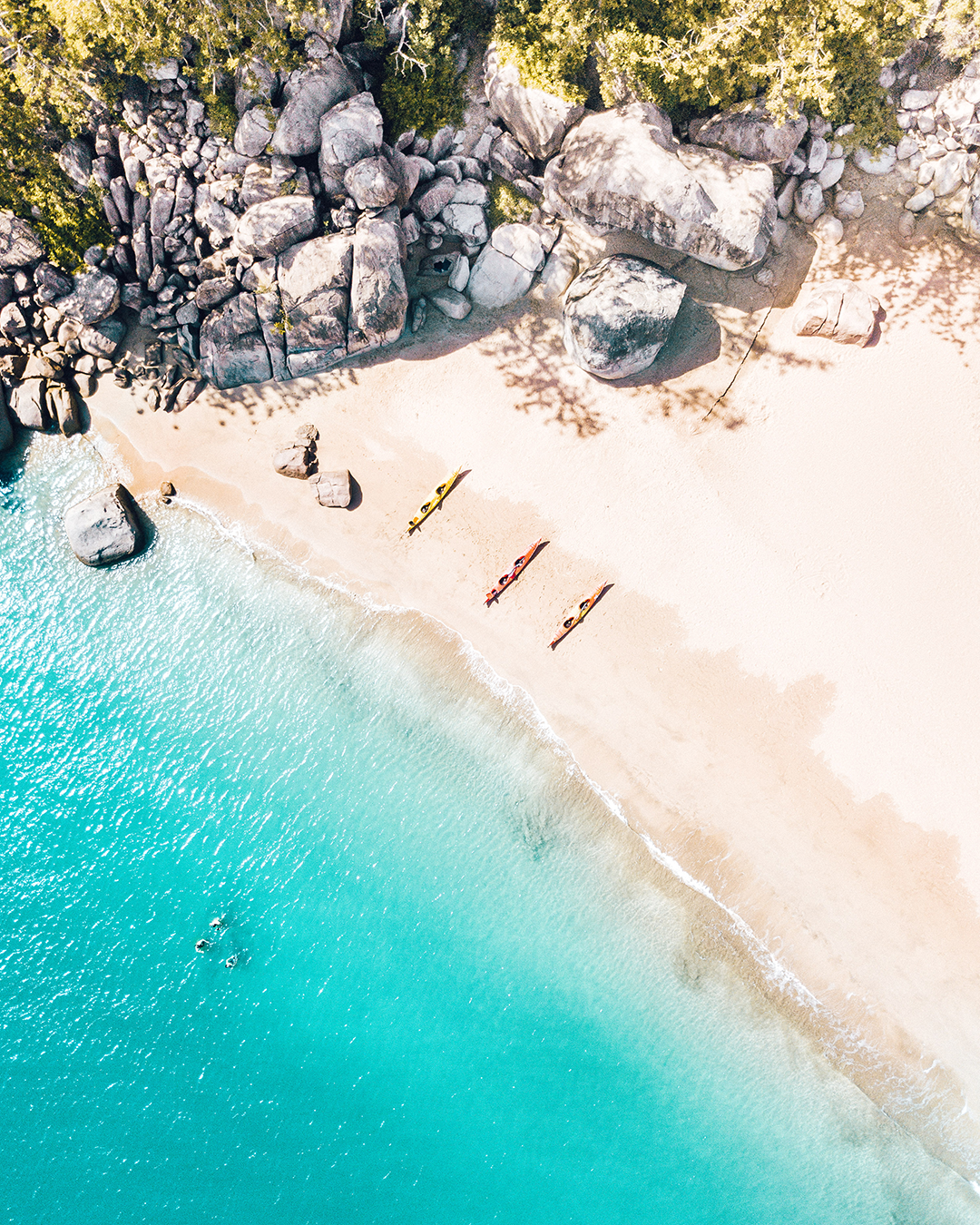 Editor's note: This article is sponsored by Townsville Airport and Jetstar Australia and proudly endorsed by Urban List. Thank you for supporting the sponsors who make Urban List possible. Click here for more information on our editorial policy.