One of the world's great food cities, Hong Kong is a cultural whiplash when it comes to culinary offerings. There's the traditional: epic yum cha, elaborate banquets. The weird: Spam sandwiches, snake soup. And the wonderful: pineapple buns, culinary festivals. Read on for 10 of the best ways to indulge your palate on your next visit to this pulsating Chinese city.
Walk This Way
A Hong Kong Foodie Tour around Kowloon's edgy Sham Shui Po district is one of the best ways to get a taste for this cosmopolitan city. Stops vary, depending on your interests, but might include a stroll through a wet market, a bowl of warming snake soup (said to be good for fertility), a flyby visit to a traditional sweets stall, a multi-course tasting of tofu and an unbelievable plate of rice noodles topped with peanut butter, plum sauce, soy, sesame and chilli. Strangest combo ever. So delicious.
Not Your Average Sandwich
It's an acquired taste, but Spam seems to be an American spiced luncheon meat that Hong Kongese just can't do without. They love it in soups, stir-fries and even sandwiches. It's probably best—which is to say, least offensive—in ramen soups at places like Tai Hing in the suburb of Mongkok, where your slices come with a side of flavourful fried egg, slippery noodles and a delicious broth.
Festival Time
Tens of thousands of people flock to the Hong Kong Wine and Dine Festival every year, drawn by the promise of an epic rollcall of wines from around the world—from China to Chile—as well as creative beer start-ups (visit the stall from Tai Wai Beer) and heaps of fun food stalls. Go to Honbo for burgers, including a vegan option, and The Drunken Pot for mini hotpot incarnations.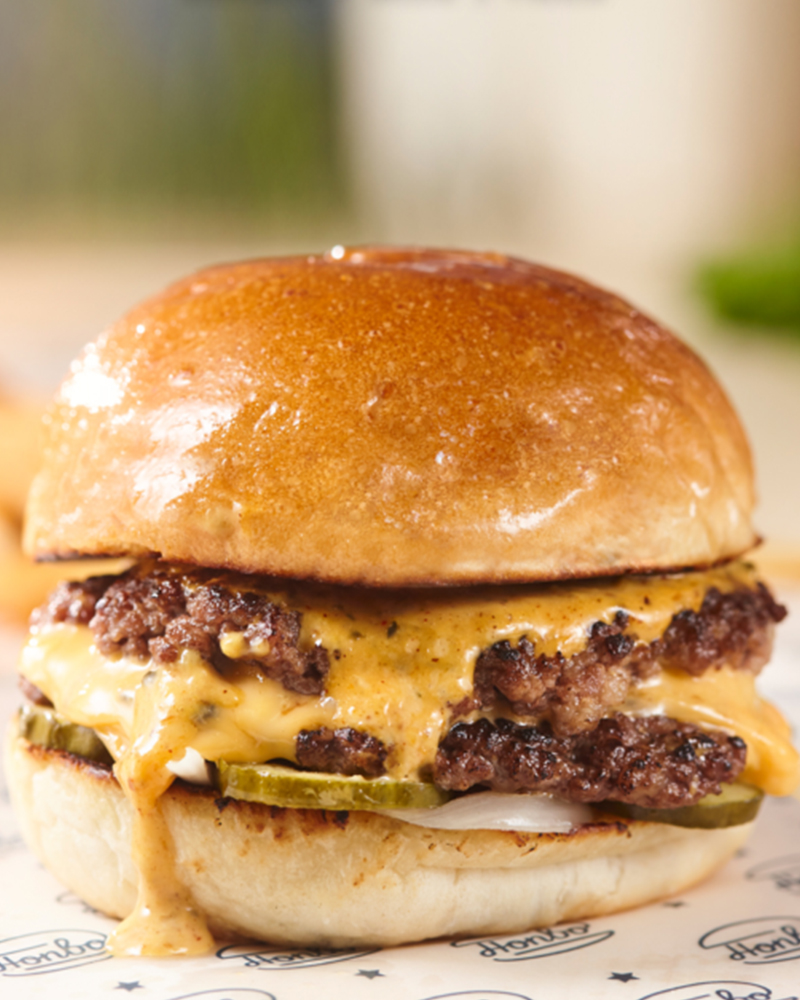 Pineapple Skies
If you want to begin your day on a high note, look no further than a cafe selling pineapple buns and Hong Kong-style milk tea. The former are like Queensland collided with a cloud: a light and fluffy union of fruit, sugar and brioche-y goodness. These buns are best paired with (and even dunked into) tea, with just the right amount of bitterness to take the edge off your sweet treat. You'll be bouncing off the walls all day.
Pretty Parcels
While there's nothing wrong with sitting down to a yum cha feast of dumplings and buns, they taste all the more delicious when you've made them yourself. At Yum Cha (with outlets in Central and Tsim Cha Tsui), you get to make your dim sum before you eat it. Learn how to prepare hot custard buns, pork buns and shrimp siu mai, then sit down to a feast of all your creations, and more.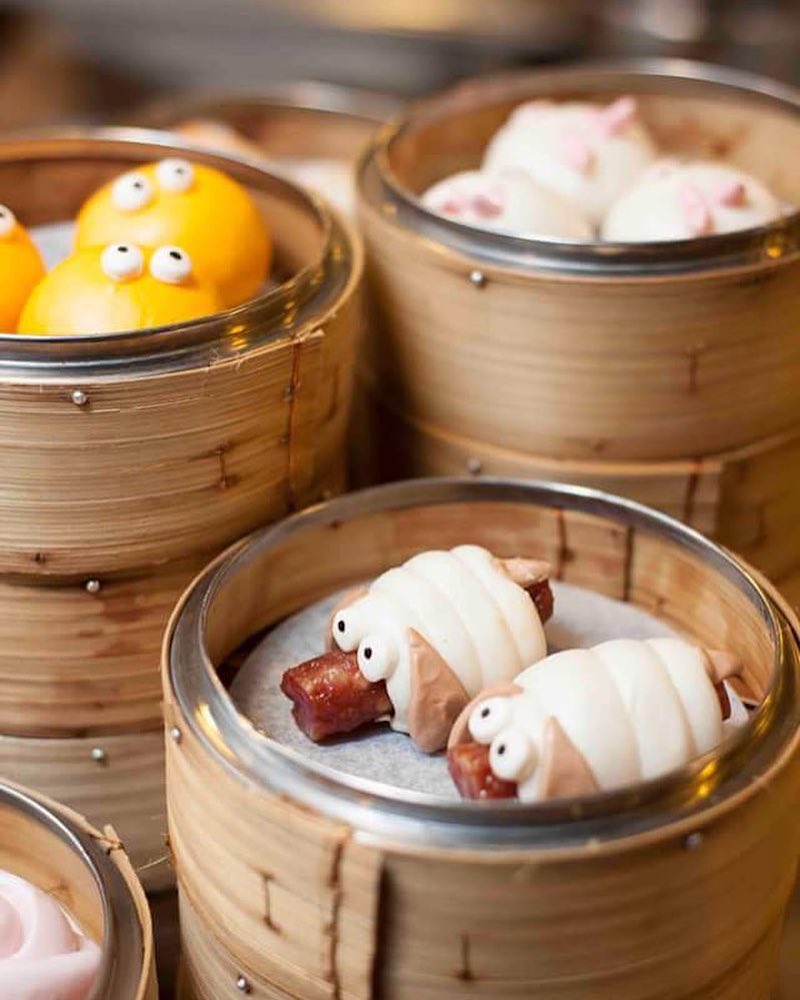 Take To The Streets
Hong Kong's dai pai dong (open-air street food stalls, usually around Central) are legendary, and hugely popular. If you're planning to visit one at lunch, don't despair; queues disperse fast, as people dine-and-go, and don't linger over wine or slow service. Everything here is snappy, fresh and delicious, and each stall specialises in something different, from noodles to soups and dumplings.
Go Behind Bars
Hong Kong's newest redevelopment project, Tai Kwun, is home to some of the city's most happening bars and restaurants. The former police headquarters has had millions pumped into its rejuvenation, and it now includes museums, galleries and places like Behind Bars. This hipster establishment is located in the complex's onetime prison—you sit in cells while imbibing your glass of wine or negroni. It certainly won't resonate with ex-cons, but for everyone else it's a fun slice of prison life, right down to the waiters in orange jumpsuits.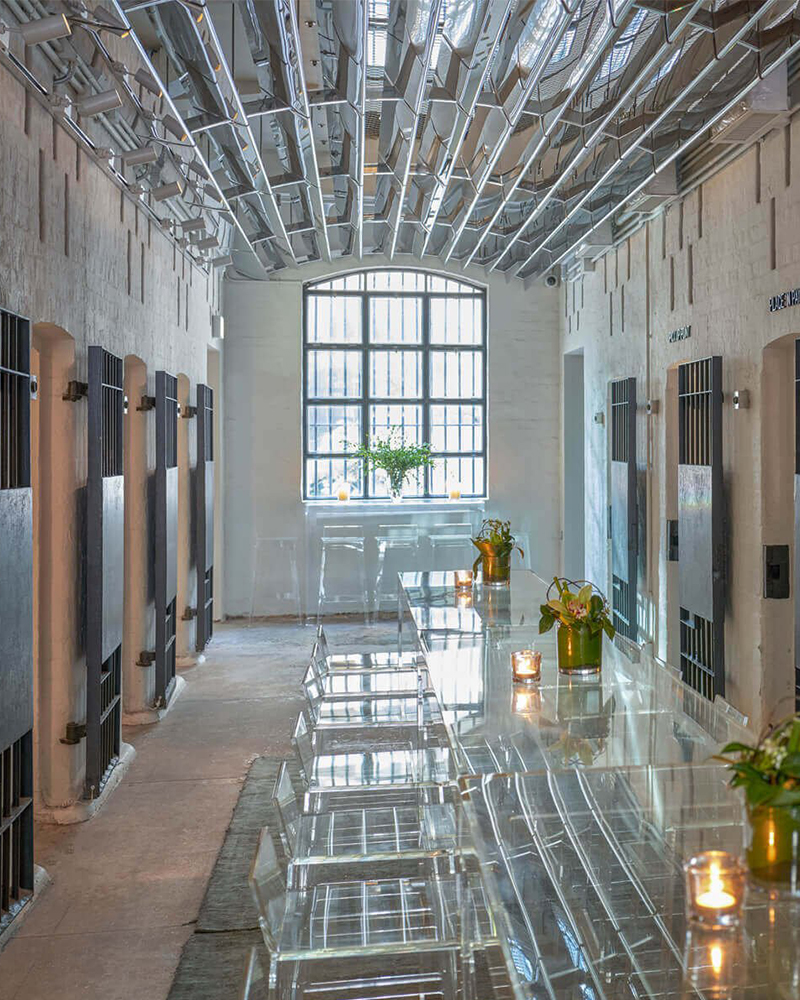 Sips Of Excellence
There's a reason why Quinary's head honcho, Samuel Kwok, was crowned 2017's bartender of the year: he rocks. His beverages are beyond spectacular, in both presentation and taste. They're often so pretty that you'll find it hard to drink them… well, until you do. Our faves include the Lavender Meringue Pie, with a delectable marshmallow foam and zesty notes of limoncello, and the Earl Grey Caviar Martini, a heady mix of sweet and sour with cucumber, lime and elderflower.
Rooftop R'n'R
Hong Kong is renowned for its rooftop bars and restaurants, from legendary Sevva to Ozone at the Ritz Carlton in Kowloon, overlooking the Island's spectacle of lights. The newest sky-high kid on the block is Piqniq, atop a commercial tower in Central. As its name suggests, the establishment is as casual as they come; order plates and hampers while slouching in beanbags, or get a pitcher of Aperol spritz while gazing over the skyline. There's nothing formal about coming here, and that's why we love it.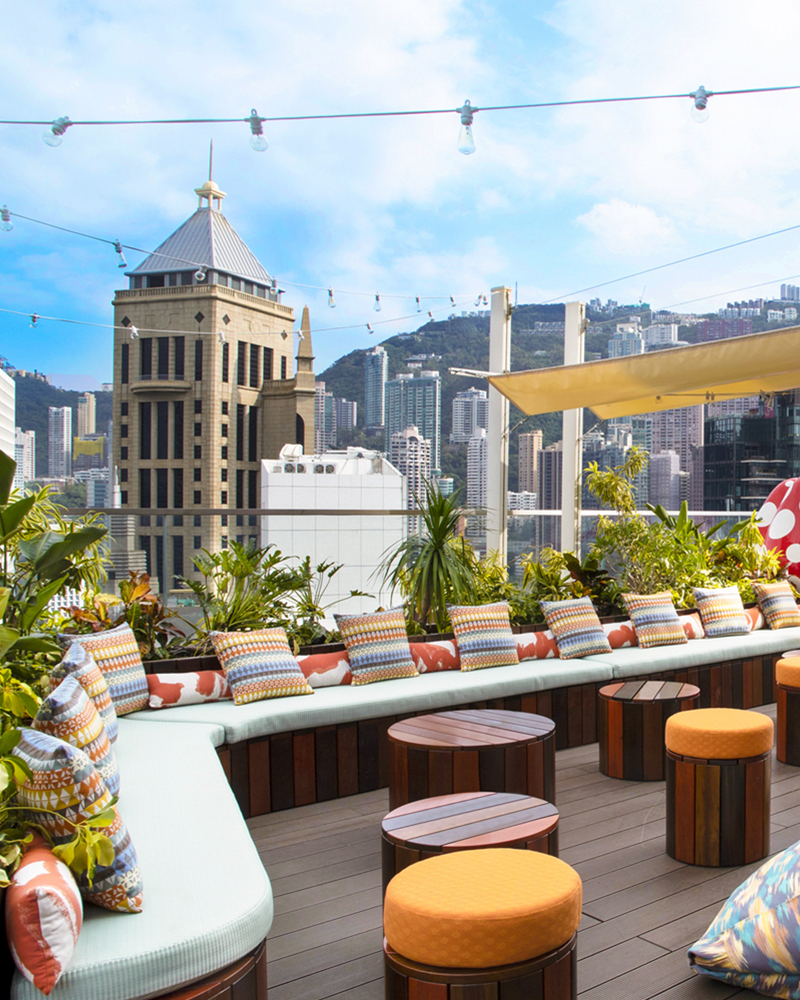 Full Fusion
There's nothing we dislike about Ho Lee Fook, a cooler-than-thou, part subterranean restaurant that turns Chinese food on its head, in the best possible way. Signature dishes include the fiery Chongqing-style chicken wings that arrive in a mound of heaven-facing chillies and dried Sichuan peppers, plus roast wagyu short ribs that come on the bone with a jalapeño puree and green shallot kimchi. These ribs are on fire.
Want more things to do in Hong Kong? Check out the world's first interactive Monopoly attraction.
Image credit: Nic Low, Steven Wei, Yum Cha HK, Behind Bars and Piqniq