At a time when you can snap and share every moment of your life with the whole world at the click of a button, a Brisbane-born art initiative is aiming to slow the photography mania down a notch and inviting snap-happy folks to stop and think about their photographic creations, and they're using the humble disposable camera to do it.
Stuart Chapman's Indisposable Concept is a collaborative art collection where anyone and everyone is asked to grab a disposable camera and shoot a roll of film, only taking photos of things that are 'indisposable' to them (note: this largely does not include your breakfast). The images are then shared through Indisposable Concept, on their Facebook page, and in their exhibitions. The results are nostalgic, captivating, sincere, funny, and — if you can believe it — a lot more engaging than your Instagram feed. We took two with Stuart to find out more about the Indisposable Concept idea, and how to get involed.
TUL: Can you tell us a bit about Indisposable Concept?
SC: The Indisposable Concept stemmed from the initial idea of creating an exhibition in a gallery environment. The main objective was to celebrate the unique worlds of 10 to 15 specific people from various walks of life including politicians, celebrities, sports identities, the homeless etc. The idea evolved from that and I thought it would be more encompassing and socially diverse to make it more interactive online, to build a community via a common thread and allow anyone and everyone to get involved and have fun. The main aim is to inspire people to capture and share their lives, especially the things they love and view as "indisposable" and unique to them, captured via the medium of film, in particular a disposable camera. The person holding the camera controls what is captured. It's instinctively their own story told by their own pictures. I guess I started the concept to try and build a community of people that wanted to embrace old techniques and mediums to take time out and have a look at the beauty and space that exists in their world. The concept is currently funded and run by myself. I get a lot out of it so it inspires me to keep growing it but I'm always on the lookout for funding and sponsorship opportunities as well as the chance to collaborate with other creative minds to evolve the concept further.
TUL: Where did you get the idea? How did you get started?
SC: The inspiration was the desire to create a fun, socially interactive platform that could be and open to everyone and motivated people to get off their phones/computers and embrace the world around them. I love the process and medium of photography and thought it would be interesting to get people to share what they love by utilizing an old process. I've always wanted to create something unique on my own without any boundaries or corporate structure. I wanted to utilize my design and marketing background to develop a brand that would inspire and connect with people. I wanted to create something that people could be a part of and express themselves creatively, visually and emotionally.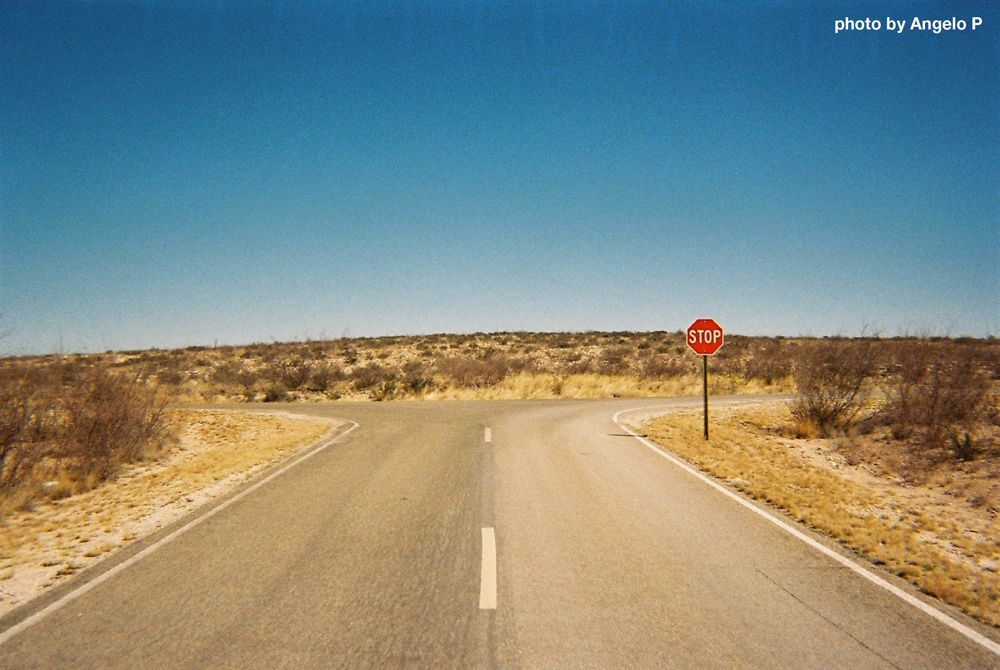 TUL: How has the idea evolved from its conception?
SC: The concept has evolved and grown quite organically. Just over a year old and the community keeps growing and diversifying with new people finding out about the concept every day, which keeps it fresh and exciting for me. The idea has definitely inspired lots of different people from all walks of life and tapped into the various film photography communities that exist online. Online the concept continues to grow with new followers each day on our Facebook, Instagram, Tumblr and Flickr. Initially I was buying the cameras and posting them out to friends and family, now people are purchasing their own disposable of choice downloading the Info Pack from the site and emailing their developed photos through. It's very awesome to meeting new people every day and see total strangers from countries all around the world embrace and get involved with something created from my little home office in suburban Brisbane.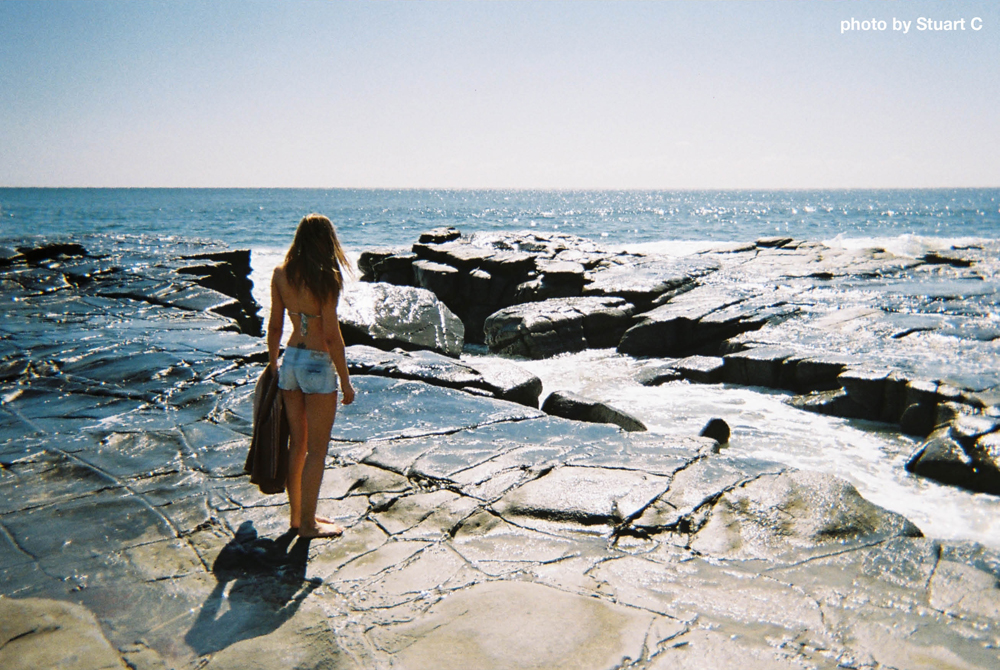 TUL: How has the public reacted to the idea so far?
SC: The response from the public has been great. I've been fortunate enough to meet all kinds of wonderful people from all around the world and have been able to share stories from their unique worlds with other like minded people. The IC community keeps growing with a lot of correspondence and interaction between one another. It's really cool.
TUL: What drew you to the disposable camera?
SC: I'm an 80's baby. I think there's a fascination and affiliation with all things analogue, a time when things weren't so rapidly app oriented and emails didn't rule your life. I love the rawness, unpredictability and tangibility of the disposable camera, the realness and authenticity of the photo quality. Like it actually happened. There were sounds and feelings and bad light. The filters were natural and the noise was inescapable. It's a lost art of film photography that needn't be lost. There's room for digital and analogue dreams. The disposable camera is a tool that everyone can use and be involved, there's no real technical ability required. I love the fact there's only so many shots to a roll of film, you can't see the results as you go and you can't delete any of them. It creates an experience and process that has been lost in the digital era. Disposables are also relatively cheap (besides the processing), accessible and easy to use… kind of. Just point and shoot, utilize the flash when required and hope for the best. They love natural light too, so get outdoors, hit the road and explore the world that's out there. Film makes everything look better and will teach people a thing or two about composing a nice shot.
TUL: What do you think of Instagram/selfie culture?
SC: Instagram is a powerful tool that has allowed the concept to reach so many people from all around the world so I can't hate on it too much, plus it's a very addictive little time killer, too. I personally seem to spend more time on Instagram than other social media platforms these days and usually feed a lot of the IC content out to Twitter, Facebook, Tumblr and Flickr through Instagram, so it's quite effective in distributing the IC message across various channels whilst maintaining some continuity throughout. The selfie is actually part of the IC experience with each requiring a selfie as one of the shots to be captured with the roll. The selfie is used as a "profile" shot to feature with the persons gallery on the website as a representation of them. A selfie with a disposable is a whole other ball game though. Lot's of fun seeing them come through, though.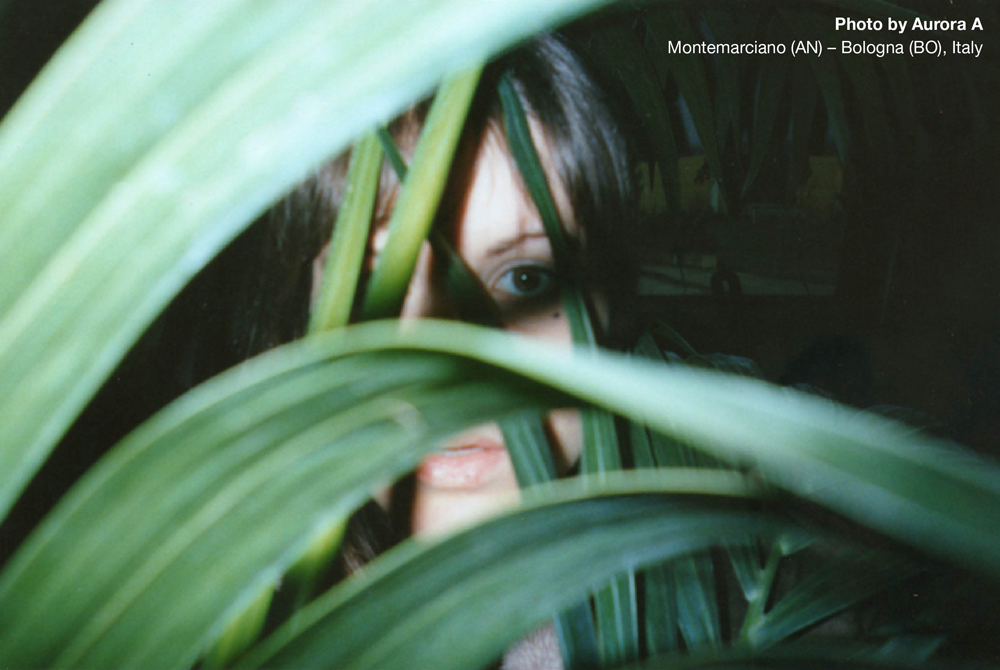 TUL: The idea behind Indisposable Concept feels like a reaction to the transient nature of Instagram, Snapchat, and other new media. How has our obsession with these mediums inspired/shaped the Indisposable Concept idea?
SC: I think IC works on a different level and unfortunately doesn't appeal to the masses like Instagram or Snapchat… yet. Maybe it's time to develop the indicon app…? There's a tangible process to IC that involves time and involvement from willing contributors. People want things fast and easy and in the palm of their hand these days, which IC isn't. The IC process requires a little love and attention and pure willingness to be involved. Not just something to kill time. IC asks people to take time out, consciously look at the world around them and think about how they want to capture that world and share it's stories. In saying that, the idea of diversifying and exploring new media opportunities is always there. To anyone out there keen to develop the app, I've got a killer idea.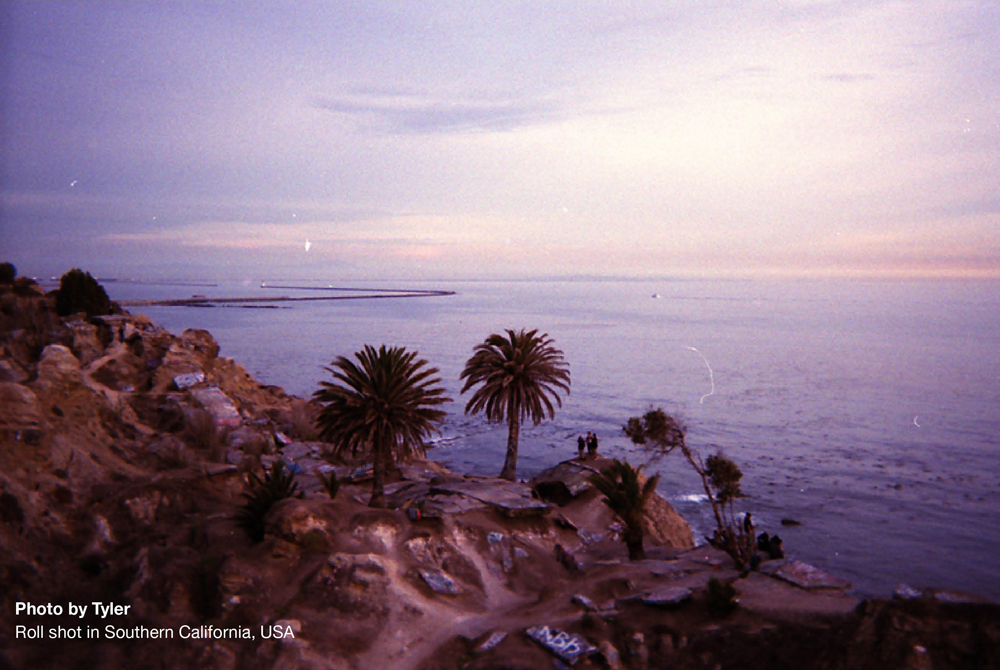 TUL: Do you have any favourite shots? What makes for a great shot?
SC: I have way too many favourite shots and unique moments that stand out so I don't like to play favourites. They're all very special in their own way. The concept has received just under 700 rolls now, which is well over 15,000 disposable camera photos, so lots of interesting moments. Some of the photos that are being captured with these little throw-away cameras are incredible. It's quite a personal journey for myself as I get to correspond directly with everyone that has shot a roll or is looking to get involved. It's hard to say what makes a great shot, as what is appealing to me might not be interesting or visually awesome to the next person. Instagram and Facebook are good for that as you can see how well the response is to certain types of photos by how many likes the photo receives. This generally tells me what the majority of people like to see and it is interesting on that level to see what people like at different times of day or if particular events correlate with the posts. People are collectively quite interesting but tend to be creatures of habit and enjoy similar things visually. You just know when it's a good photo or a good roll.
TUL: What's indisposable to you?
SC: I don't know anymore. I keep losing the indisposable things in my life. The irony of running this project has isolated me from the indisposable things around me. I find comfort in books, music, conversation and things that distract me from the reality of reality. I guess Indisposable Concept is indisposable to me. It's a love/hate thing.
TUL: Any new exhibitions in the works?
SC: I recently set up a Pozible campaign to raise funds to create Indisposable Concept — Volume One, a coffee table style book designed to celebrate the IC story so far. With funds raised to do this I was hoping to combine the book launch with IC's second exhibition, the first being held at Bleeding Heart Gallery last May. Hopefully if the target is reached this can happen.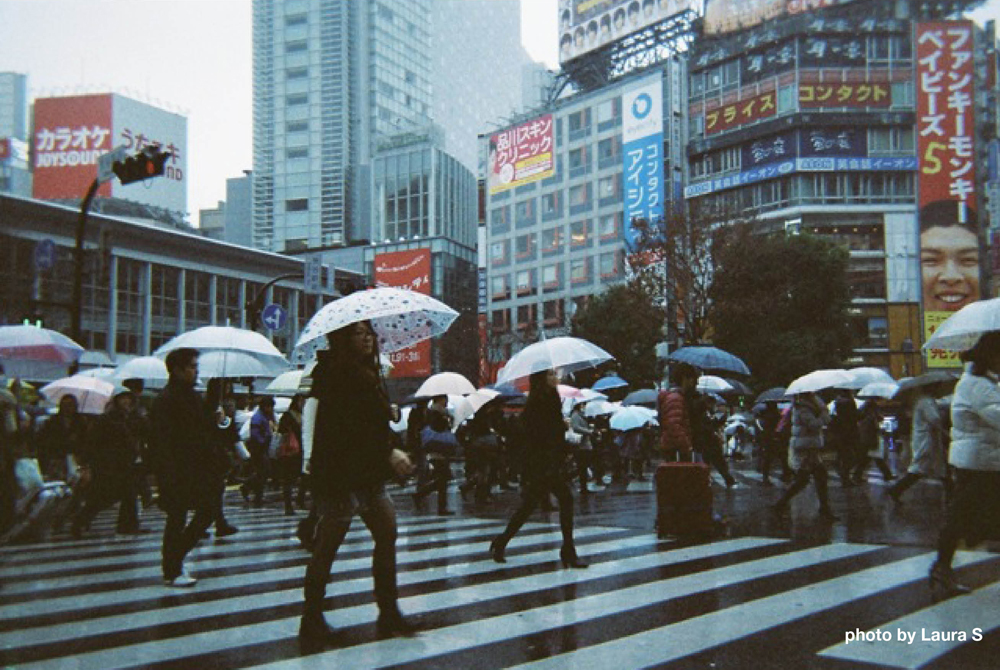 TUL: How can people get involved?
SC: Head to www.indisposableconcept.com and download the Info Pack for everything you need to know or shoot us an email at indisposableconcept@gmail.com if you'd like to get in touch, collaborate or just say 'Hi'.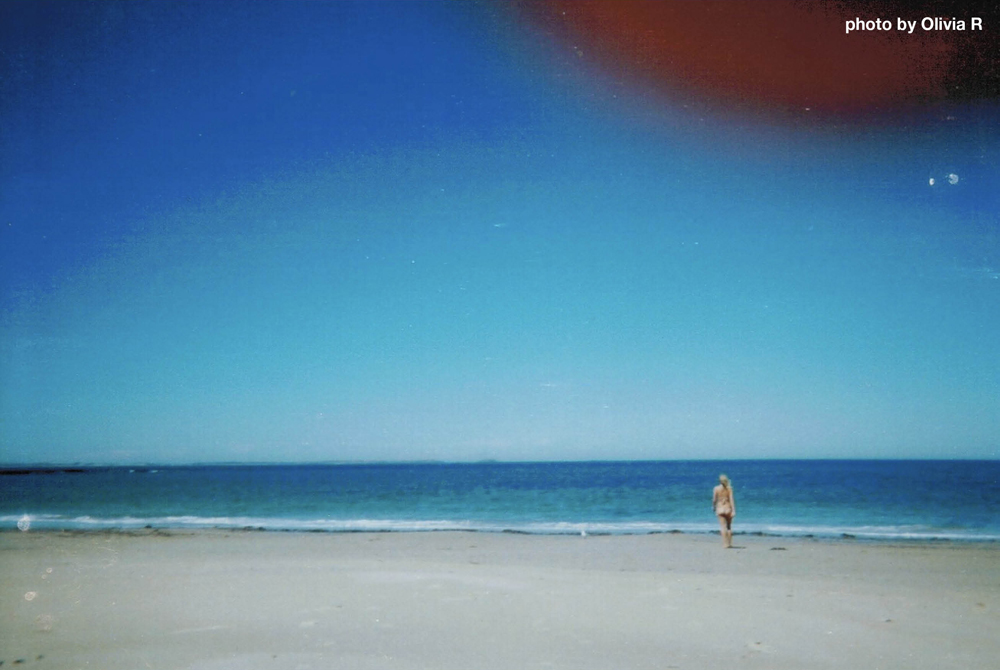 Image credits: Indisposable Concept