When it comes to weekend cocktail drinking spots, everyone loves a good rooftop bar. And when that rooftop bar comes with stellar views, a killer cocktail list and drool-worthy nibbles so you don't have to leave when late night hunger strikes? Well then you've got a sky high drinking spot we'll be at just about every weekend.
Taking over the rooftop above the new Foresters Restaurant & Bar (check it out here if you haven't yet), Altitude (opening Friday 2 August) sits in the shadow of the uber luxe FV by Peppers precinct, but don't worry that the new skyscrapers will get in the way of the view. From the edge of the rooftop bar, epic views of the Valley, including a few hidden street art pieces, will distract you from the windows above, with the ever present Story Bridge visible in the distance.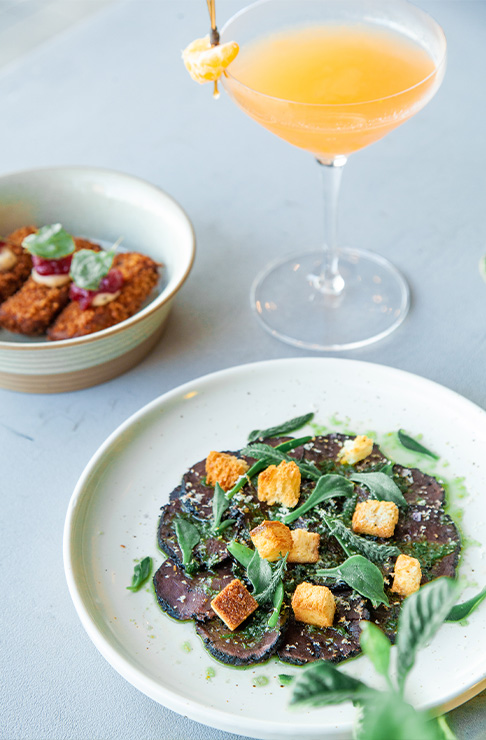 Tear your eyes from the view if you can though, because the cocktail menu is equally eye-popping. The list, which is similar to that of Foresters' bar downstairs, features the likes of a smoked gin Bushfire Negroni, Salted Caramel Espresso Martini and the very nostalgic If You Musk, featuring Absolut, St Germain, musk stick syrup, elderflower and lemon juice.
For eats, the bar food menu also has a few quirks, like the chicken stuffing croquettes with cranberry puree, which might bring back a few family dinner memories. Nostalgia is the name of the game downstairs at Foresters, and it's been distilled into bite-sized morsels for the bar up top, with a chicken roll also on the menu, along with more classic bar bites like beetroot arancini, salt and pepper calamari and cold meat or cheese plates.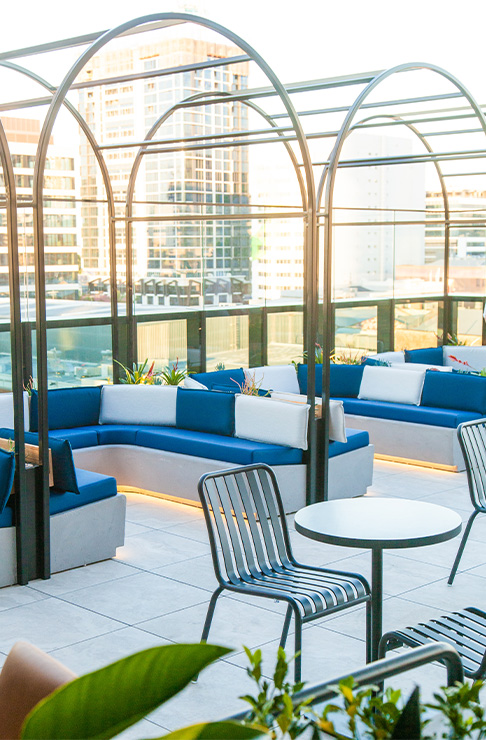 As for the venue itself, you won't know whether to keep your eyes trained on the view or on the swanky rooftop setting, with chilled booths for larger groups, intimate couches lining the edge and a retractable roof in case of less than perfect weather. Plans to have a DJ spinning tunes on weekends are also in place, so basically, Altitude has everything you need for celebrations, catch-ups or just a cheeky Tuesday night wine after work.
Already collecting the crew for your next night out? Get all the details you'll need to know on Altitude here.
Still feeling the winter chill? Maybe Brisbane's cosiest bars for winter are more your style.
Image credit: Sophie Spencer