Look, we've all got that friend who's forever coasting through the Swiss Alps, or Croatia, or somewhere so damn beautiful that you just want to BLOCK. THEIR. INSTAGRAM (*angrily slams keyboard*).
But unless you're willing to splurge $3K on revenge plane tickets (even Afterpay can't block that sting), it's worth checking out the blissful sights our own little slice of paradise has going on.
Book in that long weekend and pull out the activewear, because we've lined up the best multi-day hikes for a cheeky short-term getaway.
Before we dive in, a quick disclaimer: always practice the three E's of safe hiking and camping. Enlist your buddies, educate yourself on the area and eat every toasted marshmallow you can get your hands on.
Cooloola Great Walk
Sunshine Coast
Nine-to-fivers, let's get you some bulk sunlight. Clocking in at 102km, there aren't any misnomers floating around the Cooloola Great Walk, that's for sure, but don't let the number deter you. It's recommended you tackle this route over five days of hiking, making your way from Noosa North Shore through to Rainbow Beach. At that length, you'll have time to peer over the route's natural lookouts, drink in the rainforest scenery, and take a few cheeky stops along the spans of long, sandy beaches.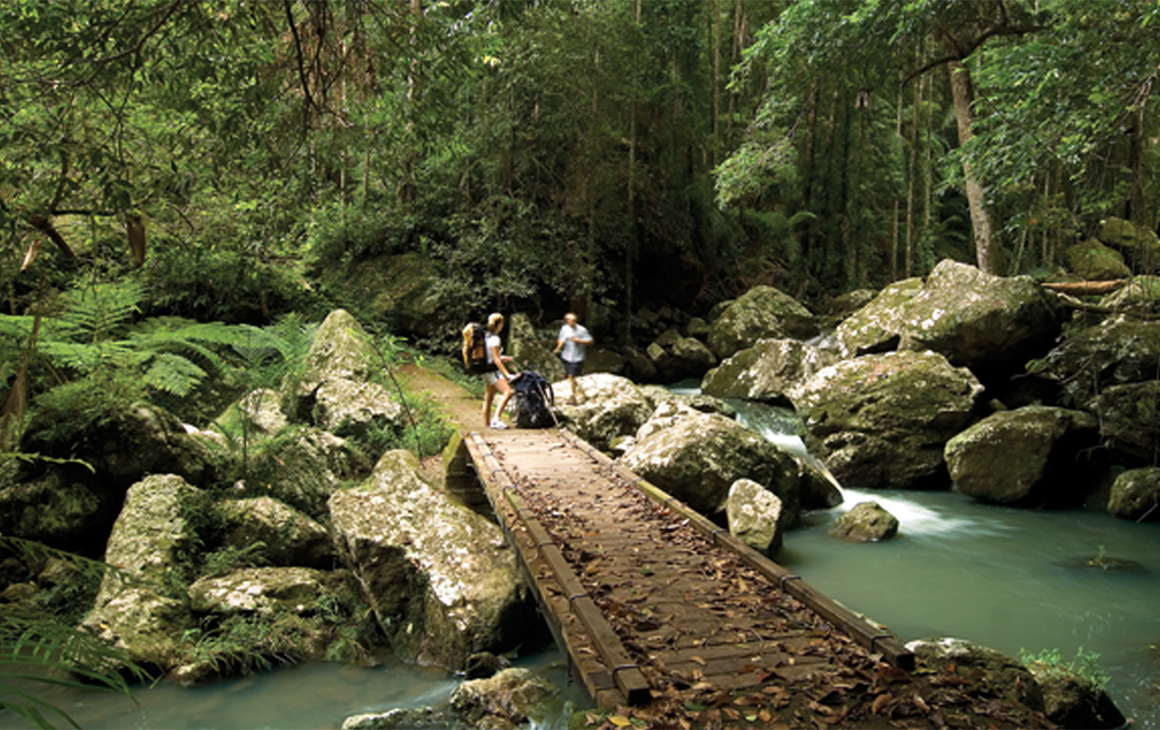 Sunshine Coast Hinterland Great Walk
Sunshine Coast
If you're craving a Hawaii-esque escape without the long-haul flight, the Sunshine Coast Hinterland Great Walk is an absolute must. This 58.8km track leads through a breathtaking rainforest, showcasing waterfalls, treetop views, and every Jurassic Park vibe we've ever craved. Span this one over four days with stops at the dedicated campsites to rest.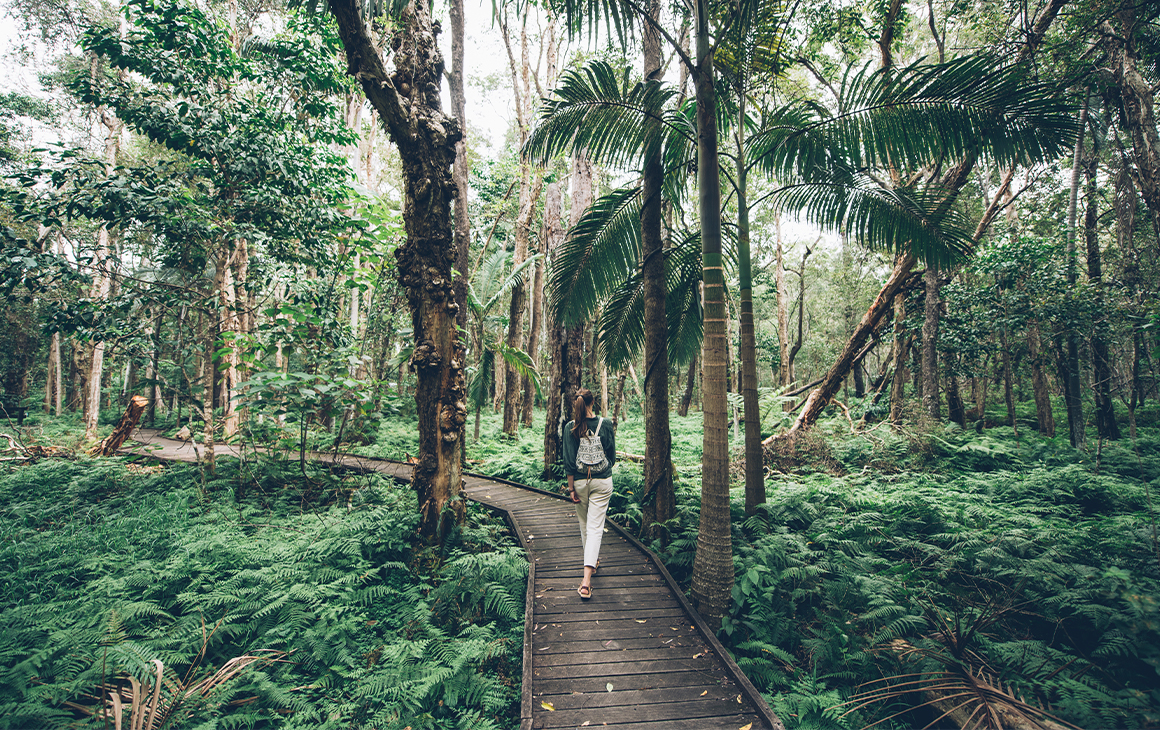 Gold Coast Hinterland Great Walk
Gold Coast
Cardio is a cruel mistress, but hot damn, she pays her dues every now and then. Add the 54km Gold Coast Hinterland Great Walk to the bucket list and thank us later, people. On top of the gorgeous, protected rainforests running you through the Green Mountains and into Springbrook National Park, this track actually leads you to the rim of the Tweed Volcano. You'll traverse ancient volcanic terrain in this once-in-a-lifetime experience (and get a little too much enjoyment as Brenda in accounts turns green with envy on Monday).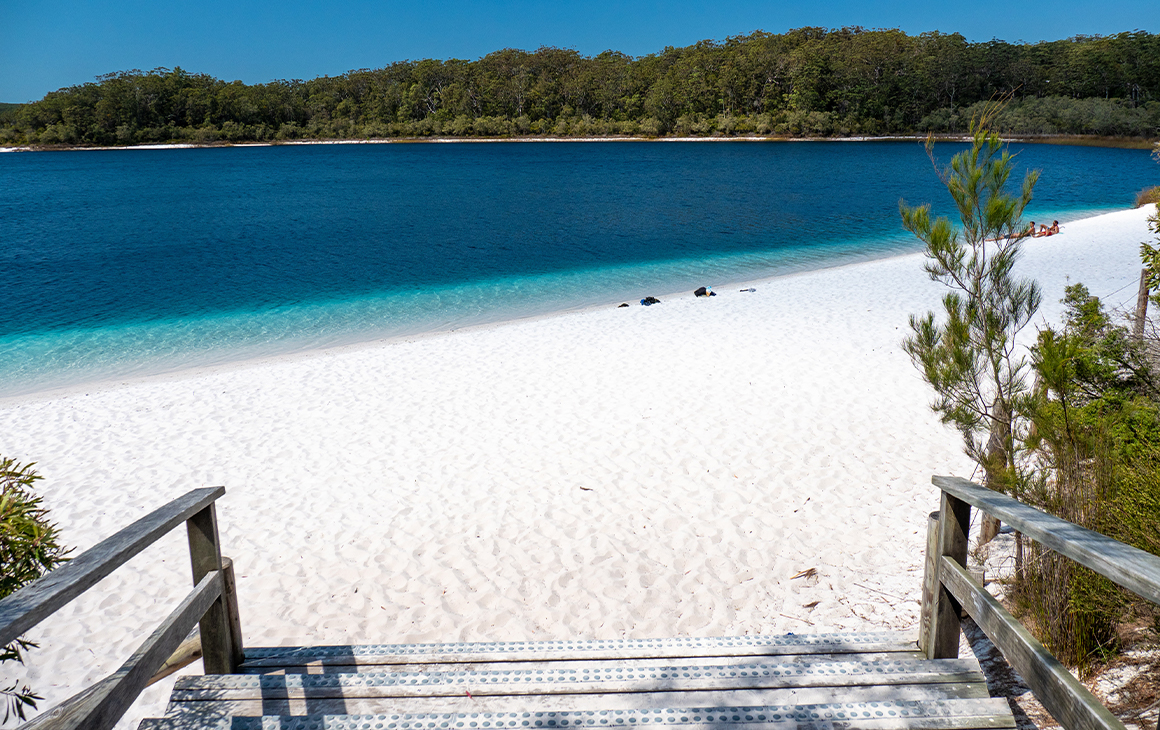 Fraser Island Great Walk
Fraser Island
This one's another biggie, so make sure you've got your hiking buddy, plenty of snacks for the road, and your best David Attenborough impression. The trip north to Fraser Island will take you around three hours. It's short work for vacay time in a sprawling, heritage-listed paradise, really (and equally short work for that '99 bottles of beer' song). Once you're there, the Fraser Island Great Walk is a 6-8 day tour through some of the most stunning scenery you'll ever encounter. Golden beaches, freshwater lakes and lush canopies of rainforest are just a handful of the gems you'll encounter en route. Will your calves be cursing us as you climb the island's towering sand dunes? Heck yes, but boy is it worth it.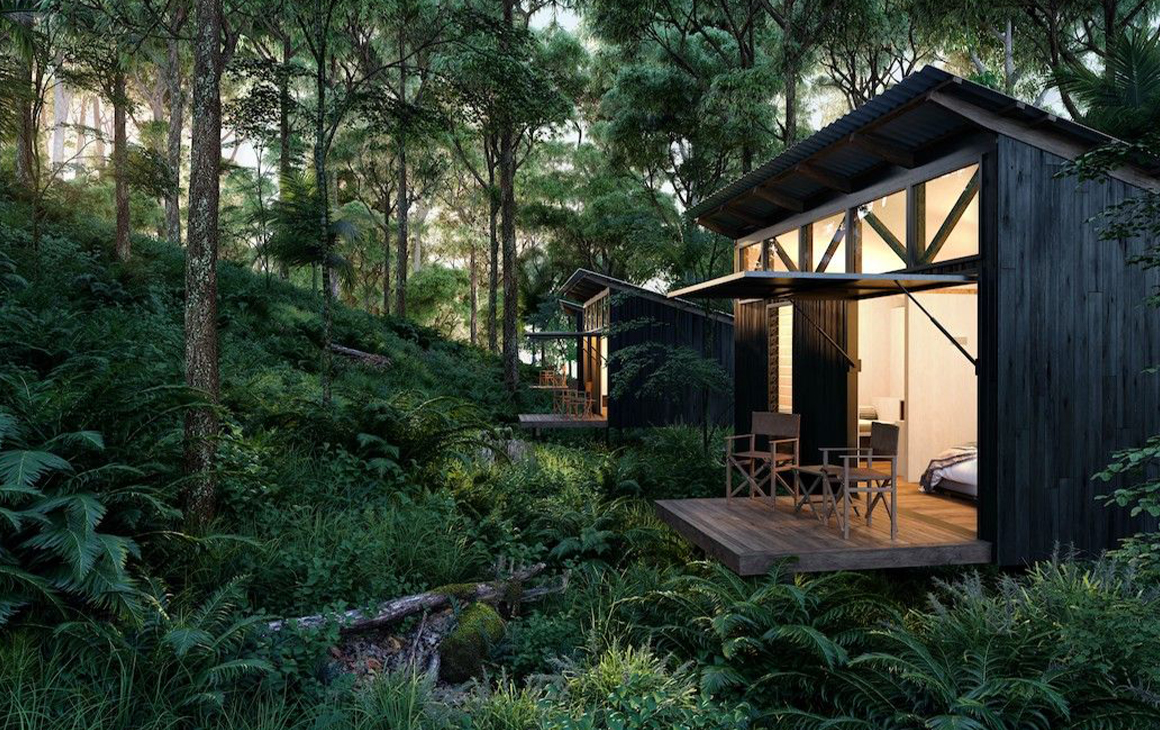 Spicers Scenic Rim Trail
Scenic Rim
Trust us: once your hiking shoes hit Spicers Rim Trail, you'll be ready to cast out that Netflix account and bunker down for good. Far from your average tent-and-rations camping experience, this all-inclusive getaway within Spicers Hidden Vale Retreat was designed with luxury at the helm. Your very own guides will lead you through the breathtaking Scenic Rim—tracking koalas, stopping at waterfalls and rising as the sun crests over the mountain range. The walks don't come without reward: each meal is fully catered, and you'll spend nights in mountaintop lodges and rainforest cabins. Choose from seven days, five days or even just two days if that's all your budget can stretch to.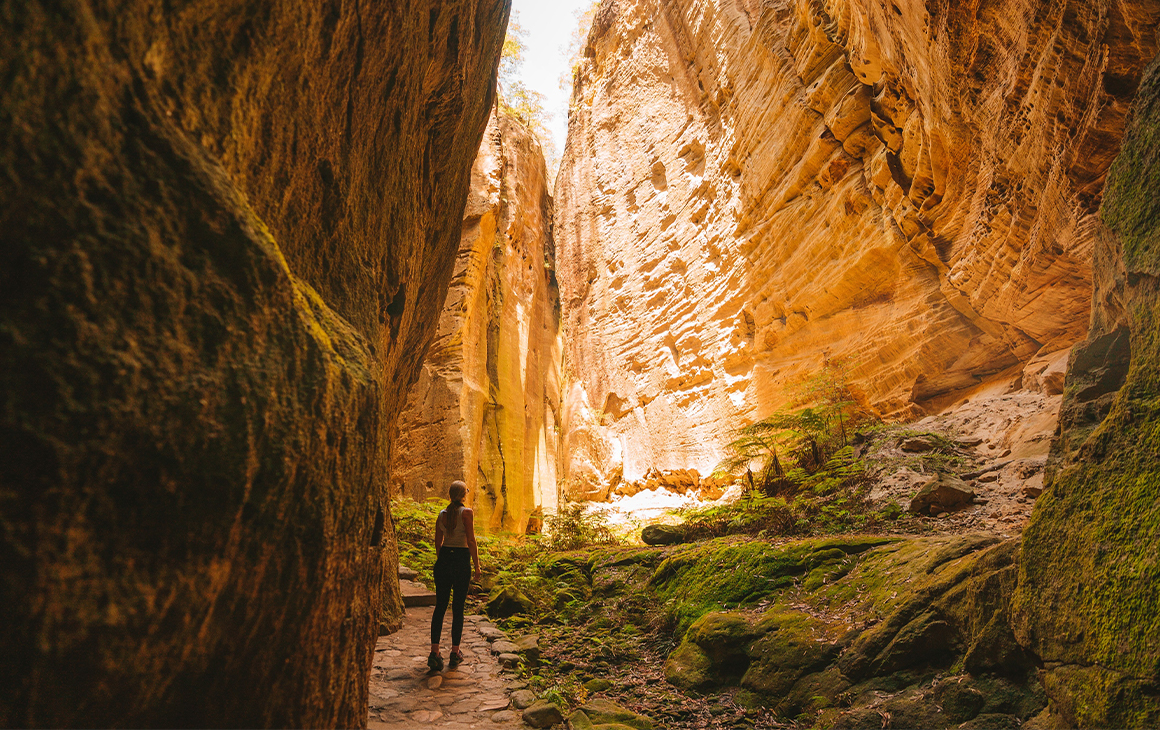 Carnarvon Gorge Great Walk
Carnarvon
Hands up if you've already clocked faaaar too many hours in the office this year? We feel you. Grab the fitfam for a road trip and pack a hefty serve of that adventuring spirit. You'll find Carnarvon Gorge smack bang in the middle of whoop-whoop (that's code for 'no one at work is going to be bugging me this week'). The gorge lies a few hours north of Roma, set deeply into ancient sandstone highlands. You'll traverse 87km of echoing canyons and dizzying cliffsides, all in pure, silent bliss. Yes it's an eight hour drive away, but don't you think that view is worth the drive?
Not quite up for the multi-day hikes yet? Try these far less taxing shorter walks around Brisbane.
Image credit: Tourism and Events Queensland, Spicers Retreats