Sure, in isolation we've spent countless hours creating pots, cooking ramen and making holiday plans, but who has been by our side the entire time? For most of us, it's been our beloved dogs (shout out to Harris and Tweed) that have kept us sane and kept us company. So even though we have a bit more freedom, and perhaps a little less time on our hands, giving back to the animals that have been with us the whole way seems like the right thing to do.
With the help of Moo+Twig, you can do just that. Thanks to their DIY dog collar kits, you can set about making a new leather bow tie dog collar for your precious pooch—a gift that will both dazzle passers by on your next morning walk AND keep you occupied in this time of staying in.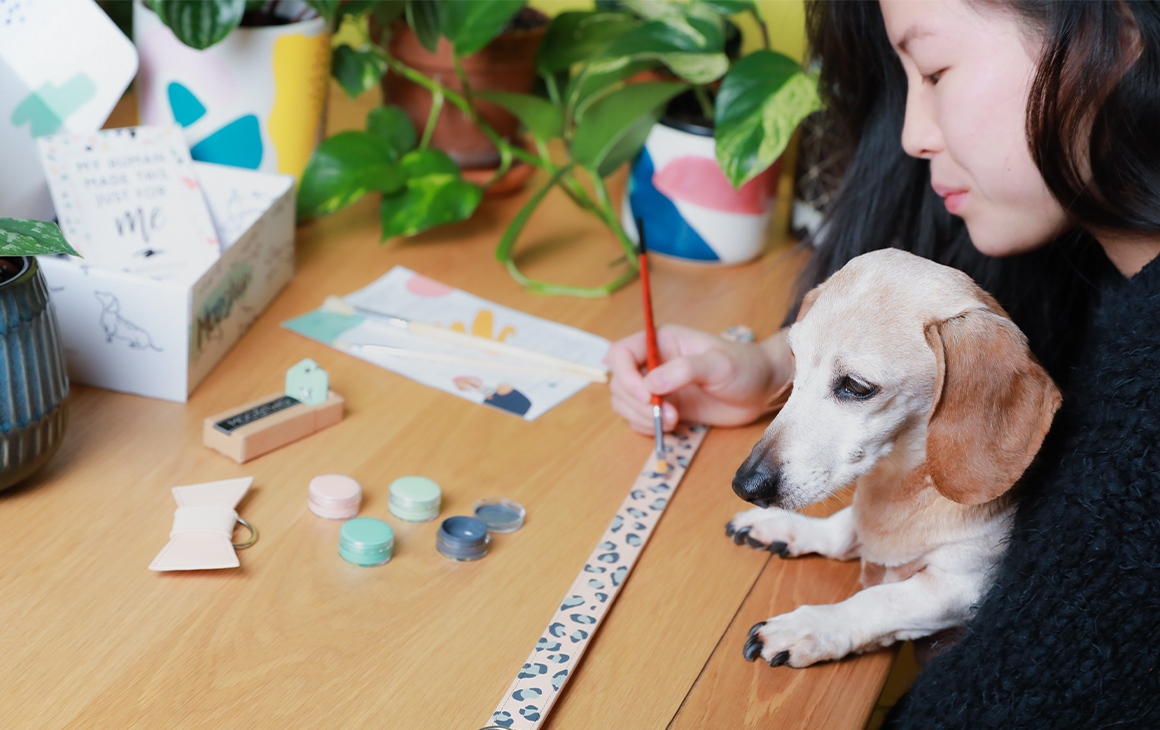 Each kit comes with a customisable colour palette, as well as the leather collar and bow, a monogrammed tag, paintbrushes and instructions leaflets. If you think your dog is cute already, imagine how adorable it will look with a bespoke collar.
The kit is all inclusive, giving you a ball of a time for $69.95. You can craft it on your own, with others as part of a doggy night or over Zoom with a couple of drinks in hand. Check out what you'll receive and get your paws on a kit here.
Want to get into pottery? Try this handy DIY kit.
Image credit: Supplied