When you think of Mexican fare, you might think of nachos, cheese laden tacos and sour cream covered enchiladas—but that's not what you'll find at La Patrona. This new Teneriffe restaurant is all about authentic Mexican cuisine, and after a feast here you may never want to look at another Old El Paso packet again.
Taking over the venue where Sourced used to be, La Patrona comes to us from Rebeca Flores, the owner of the space. Having wanted to open her own Mexican restaurant for some time, when Sourced closed and vacated the building, she decided the time was right to bring La Patrona to life—and then the pandemic hit. However, for her and head chef Ariel Becerra the months ahead in lockdown just meant more time to perfect their plans—and get stuck into some serious DIY renovations thanks to all the free time they suddenly found themselves with.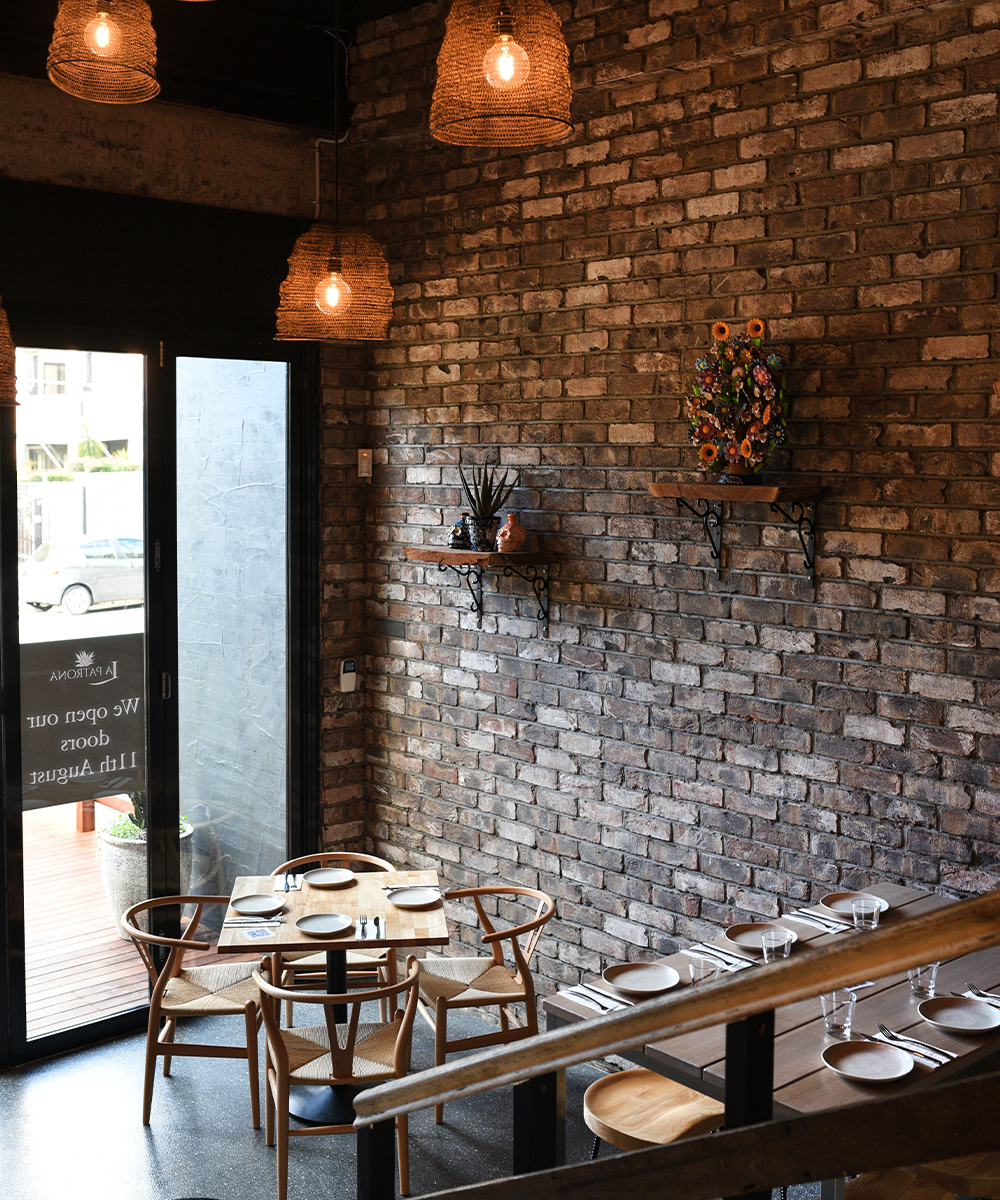 Finally, after months of sanding, painting and menu tinkering, La Patrona is now officially open, and judging by the rush to book, the Teneriffe locals who've been peering through the windows for months are mighty excited. The venue itself is almost unrecognizable from its former state, with recycled wood stairs leading up into a vibrant but relaxed dining space overlooked by a colourful mural depicting Day of the Dead-inspired figures and flowering cacti.
On the menu, you'll find a long list of dishes from Mexico's Baijo region, where both Rebeca and Ariel are originally from. Both street food and family-style shared dishes feature, with the idea being that diners will feel like they are sharing a feast at home—only without the hours of preparation and washing up. Hours of love and care absolutely still go into these eats though, with all sauces and salsas made in house. The mole (a rich, chocolatey Mexican sauce) alone takes three days to make—ready for you to scoff in moments.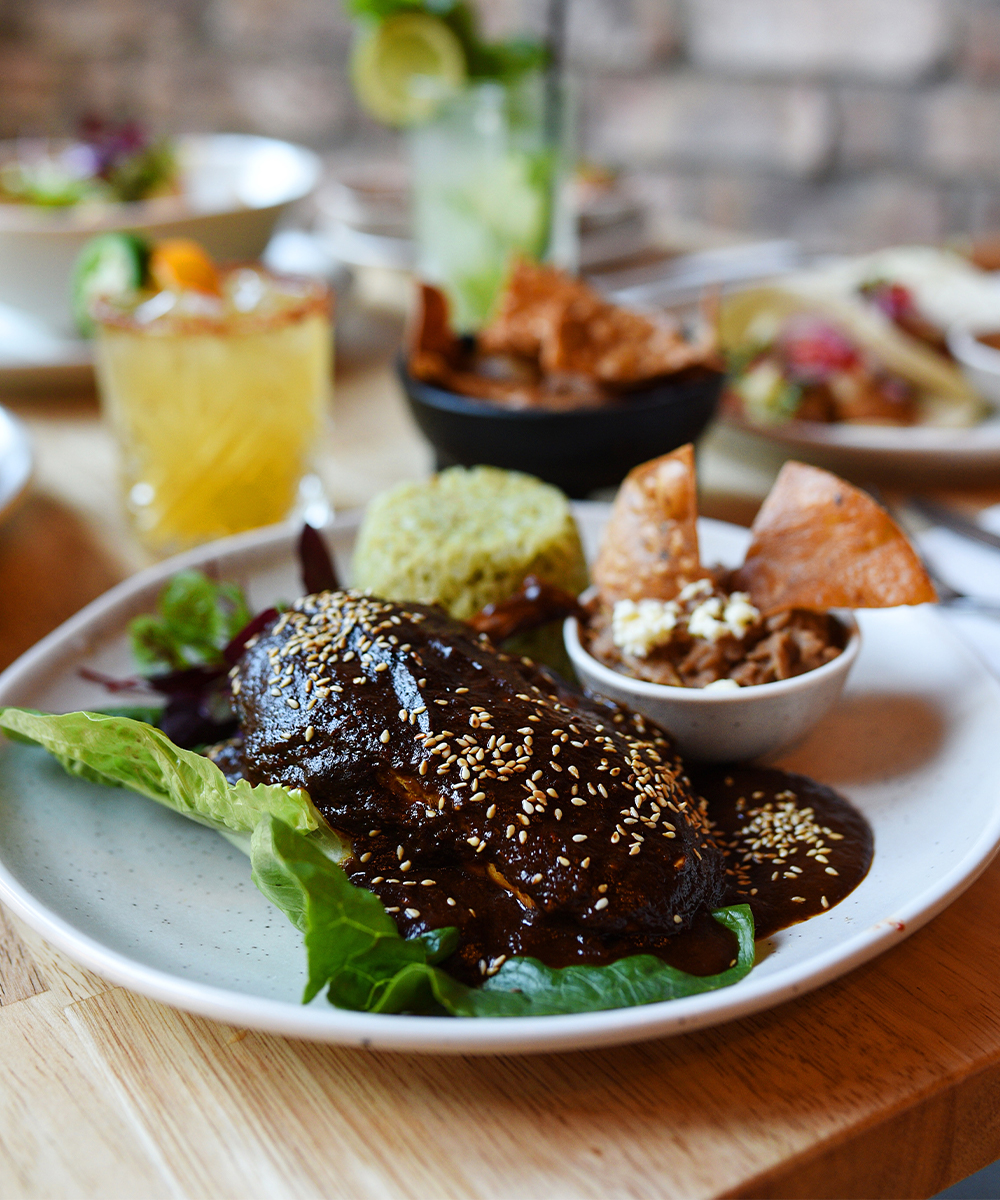 You'll definitely want to start your feast with the guacamole and corn chips, with the avocado mashed with spices right in front of you at your table. Then you can move onto street snacks like three potato and cheese tacos or lime-cured snapper ceviche before hitting the 'favoritos.' Hopefully you've booked in with a crew because you'll want to order more than a few of these larger plates—from the mole poblano (chicken covered in that traditional Mexican sauce) to the smoky marinated slow-roasted lamb shoulder wrapped in banana leaf and served with white corn tortillas. If you're feeling adventurous, sample the Aztec soup—tortilla soup made from chicken broth and topped with cheese, roasted ancho chilli avocado and cream—or if you're extra hungry, the molcajete mixto is a massive platter of chorizo, rib fillet, chipotle chicken tenderloin and toppings to make your own tacos with.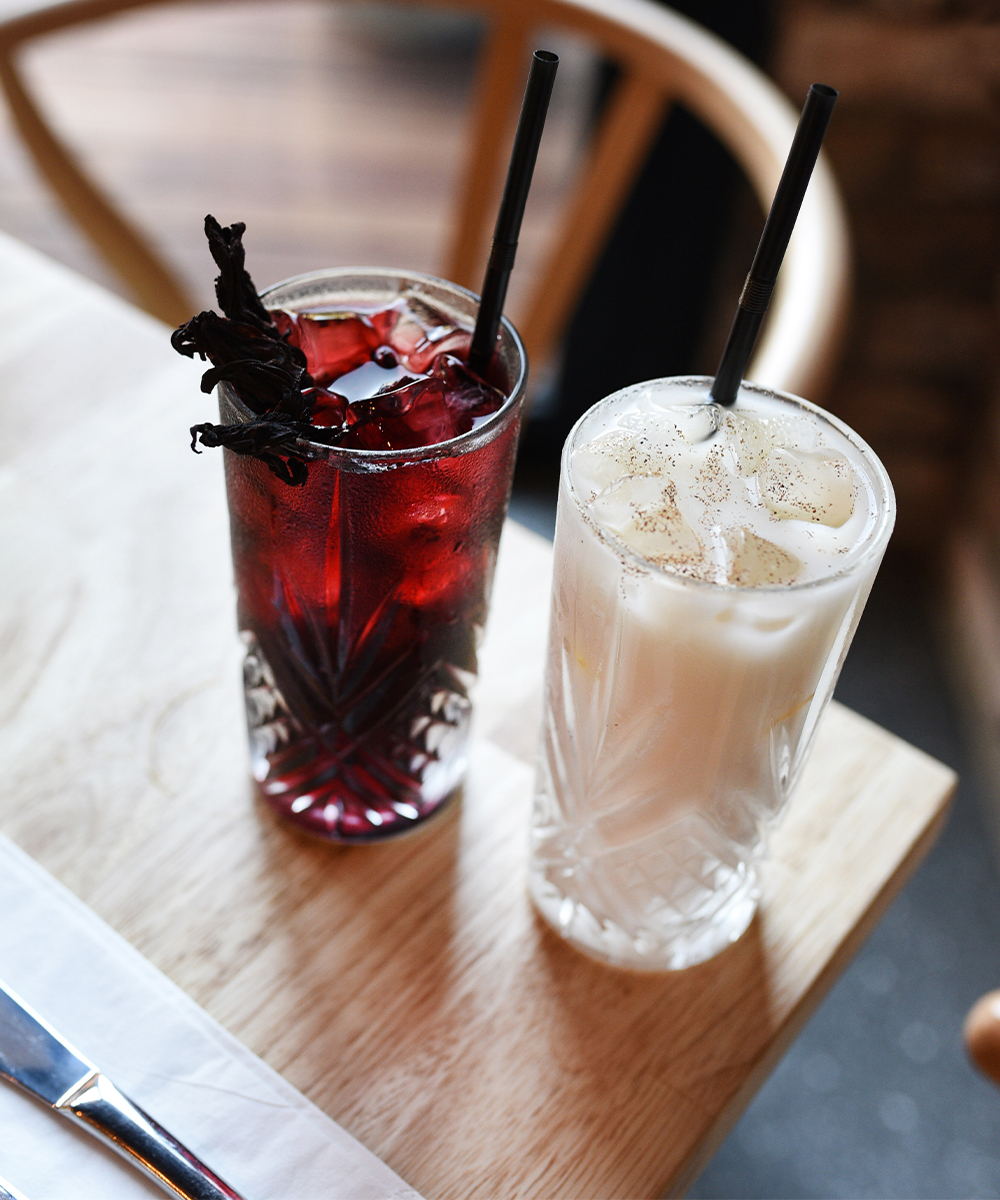 Feeling hungry yet? Well we hope you're thirsty too, because the drinks list is just as enticing. Sip your way through one of their classic margaritas or order up a Michelada (a beer with lime, chilli and salt) or paloma. Most of the wines and beers on the list also come from Mexico (the wines from the Guadalupe Valley), and there's plenty of tequila if that's your style. Laying off the sauce? The traditional hibiscus or rice water is a must try.
While the team are hard at work nailing their current menu, weekly specials will soon be introduced to explore more of the Bajio regions cuisine, and plans for Saturday and Sunday brunches are also in the works. If you've never cured a hangover with huevos rancheros and a bloody mary on the side, you are going to be in for an absolute treat.
For now, you can find all the details on La Patrona here. You'll need to make a booking in advance—they're filling up fast.
If bottomless tacos is more your style, check out Brisbane's best all-you-can-eat feasts.
Image credit: Larissa Drazic