Originating in Bondi in 2016 and now with three locations across Sydney as well as one on the Gold Coast, Milky Lane is the stuff diet nightmares are made of—and it's officially landed in Brisbane. Can we get a "hell yasssss"?!
Having just swung open the doors in Newstead's Gasworks precinct, a relentless string of crazy food creations has made this brand a viral social media sensation, throwing Milky Lane into legendary status. And now we can get them all any damn day we feel like giving the diet the middle finger.
At this unapologetically in-your-face burger, dessert and cocktail bar, slipping in for a cheeky burgs can often morph into an all-night party session, with a thumping DJ booth and flamboyant cocktail bar taking centre stage. The walls are covered in ML's bold signature murals which play homage to hip hop and R&B musical royalty, dead and alive, courtesy of street graffiti artist Sofles, who has emblazoned his handiwork across the joint in the form of oversized portraits of Biggie Smalls, Kendrick Lamar, Cardi B and Public Enemy.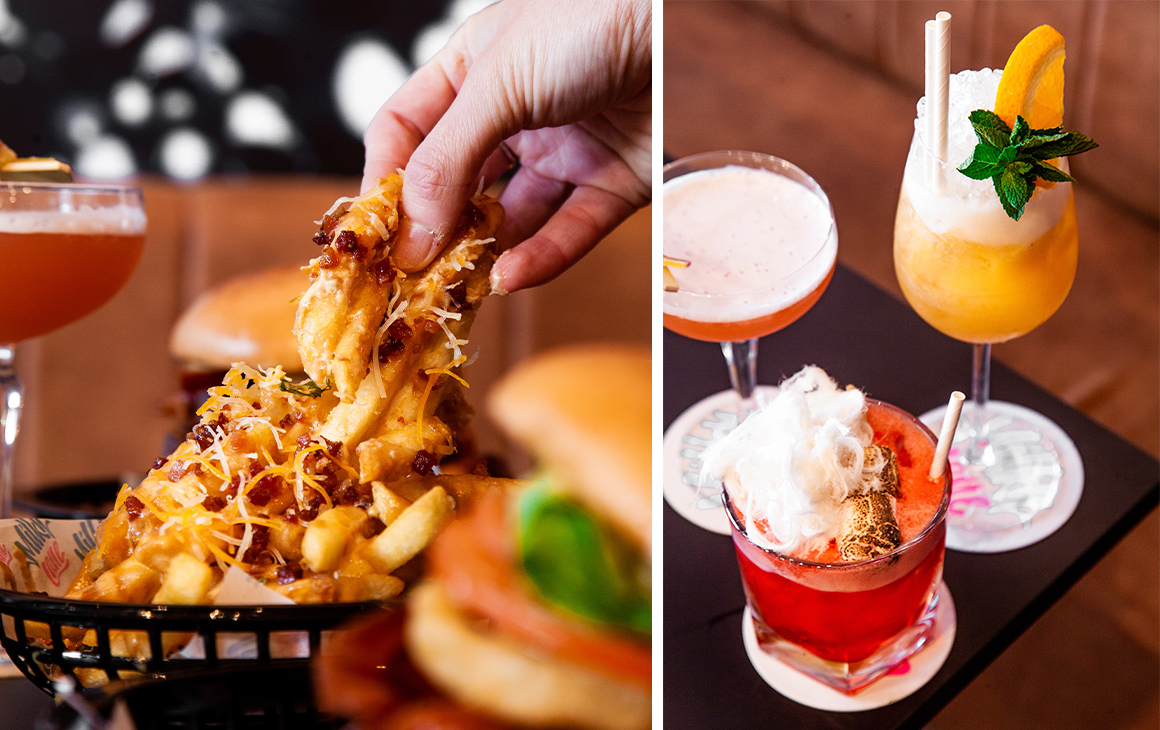 Food wise, buckle in and prepare to get your drool on—hilariously named burgs like the Chic-Kanye, Kevin Bacon and Limp Brisket set the tone, with other honorable mentions going to their thigh-slapping sides of mac 'n' cheese croquettes, loaded fries and southern fried popcorn chicken with cheese gravy dipping sauce. Noms come celebrity endorsed too; even Ed Sheeran visits when he's in the country. True story.
Just when you think you've got your head around the ridic regular menu, monthly specials are teased to be landing next month, with epic eats in the vein of burgers sandwiched between deep-fried mac 'n' cheese buns and Nutella cheesecake sticks. Be still our beating hearts…
These guys make no small claim in bringing the most over-the-top cocktails to town, either. And you'll agree, when you lay eyes on their fairy floss and toasted marshmallow topped Bubblegum Sour. Or other boozy liquid desserts like the mint green Bueno or Reese's peanut butter martini. Yes, this is real life.
But it's their shamelessly outrageous desserts that'll really have your dentist screaming. Go all out with the deep-fried ego caramel Magnum or and, well, pretty much anything else you can think of!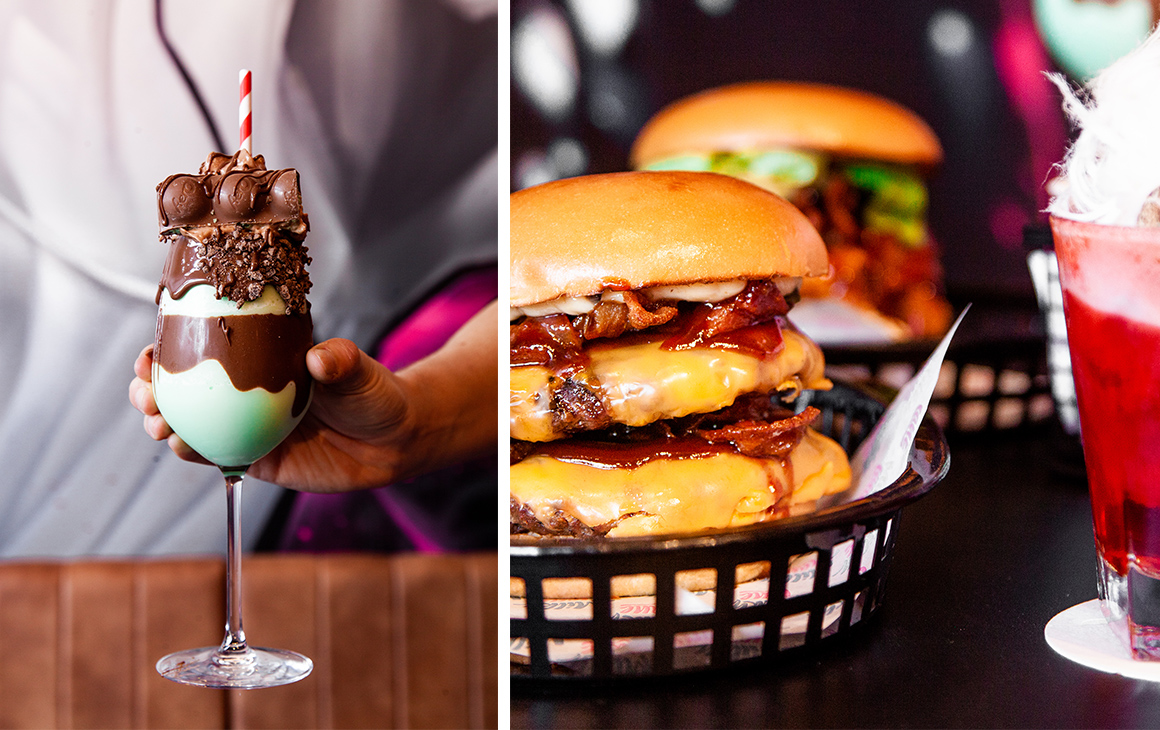 And while we all know Milky Lane has got plenty of competition for our burger attention in Brisbane, there will always be room for more when it's delivered with such gusto.
Milky Lane is open for lunch, dinner, dessert and cocktails seven days a week, so you know what to do… *pulls out biggest stretchy pants*
Find the rest of Brisbane's hottest new openings here.
Image credit: Sophie Spencer