With restrictions slowly easing in some parts of Australia, it's fair to say that we're chomping at the bit to ditch our iso digs and explore what our beautiful country has to offer—albeit safely, of course. But with the travel industry experiencing so many changes in the last few months, the question is, what should we expect when planning our next local escape?
We sat down with the experts; Brisbane Airport's Communications Specialist Kaylah Buckman, and Urban List's Travel Editor Morgan Reardon, to get the lowdown on the deal with travel right now. From local must-dos to airport planning and prep, here are seven essential travel tips you should know about when planning your first post-COVID sojourn.
Consider Close To Home Bucket-List Destinations
For years, places like Puglia in Italy or Oia in Greece have always been high on the travel bucket list. Morgan says, "With international travel off the cards for the foreseeable future, we're starting to look closer to home—and shocker, Australia is absolutely stunning! From tropical North Queensland to the rugged coastline of South Australia to the incredible food scene in Tasmania, 2020 (and perhaps 2021) is about exploring our beautiful backyard and supporting local tourism and family-run businesses."
Scout The Web For Epic Travel Deals
We all love a bargain, and when it comes to travel it's no different. Whether you're pinching pennies to splurge on experiences or simply working with a smaller budget, there's no shortage of money-saving hacks around. Morgan's top tip? "Do your research when it comes to choosing your accommodation. There are loads of holiday house rentals that are going for a bargain price, including loads of great hotel deals. If you can, take some annual leave and holiday during the week instead of weekends for an even lower rate," she says.
Get Clued Up On What To Expect At The Airport
Rest assured that places like Brisbane Airport are leading the charge when it comes to safe travel at this time. Kaylah tells us that "airlines and airports continue to work together with the Australian Government on a consistent approach that will help passengers feel safe and travel with confidence." You can expect social distancing encouraged where possible, sanitation stations galore, increased cleaning schedules, contactless payment and the use of protective screens throughout the airport.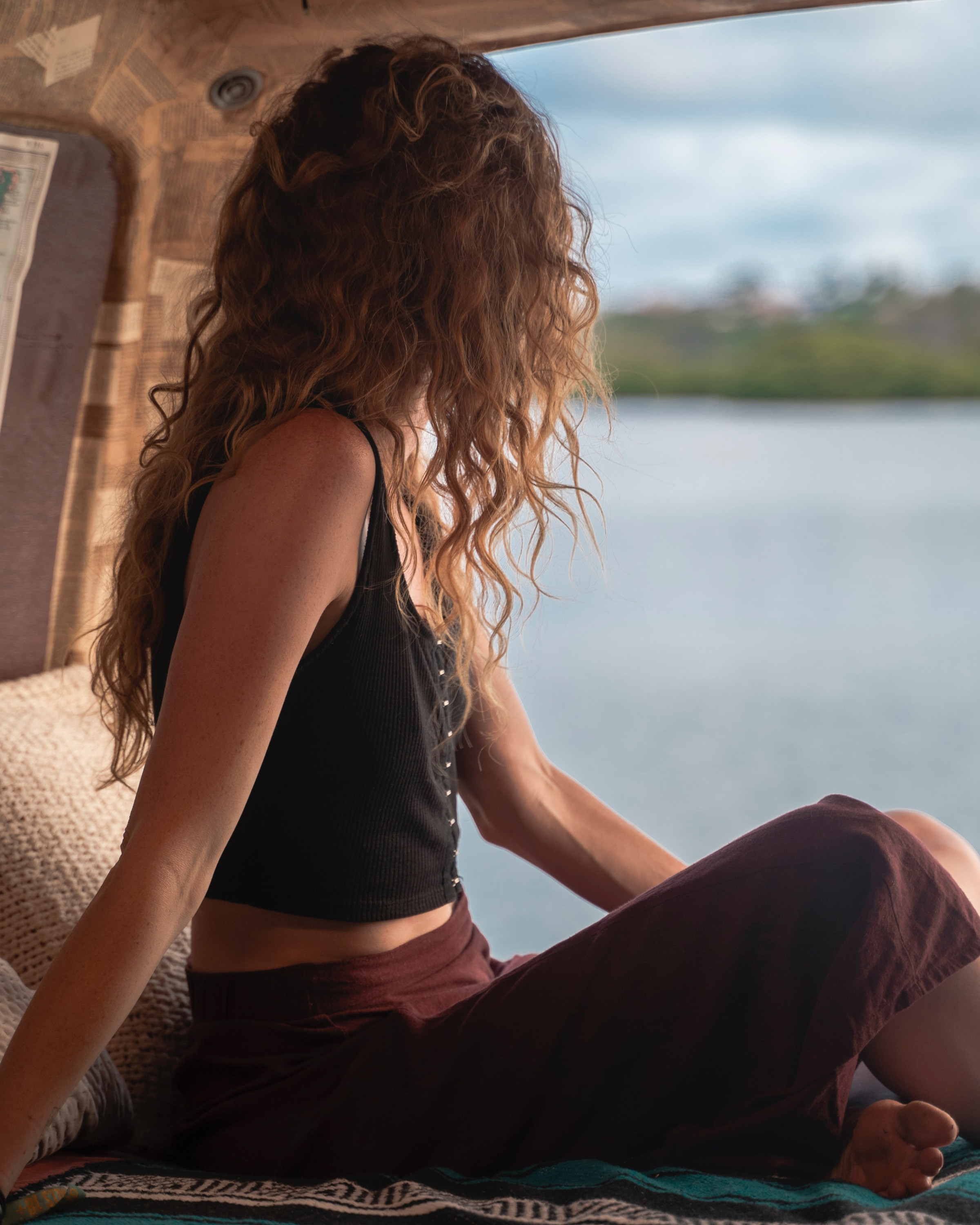 Peep These Up-And-Coming Destinations
If you've had to cancel a Euro summer, we feel you. But the travel bug is still biting and you might be wondering where to start when it comes to considering a local destination. Lucky for us, Morgan's dropped the details on where she'll be holidaying this year.
"Arnhem Land at the top end of Northern Territory is number one on the hit list. The beaches, Indigenous culture and natural beauty make it a no-brainer. Next up I'll be heading to Lord Howe Island in New South Wales. Looking like something straight out of Jurassic Park (all the jaw-dropping beauty, minus the dinosaurs) it's a bit of an under-the-radar gem that rivals anywhere I've been overseas."
Trade Your WFH Life For A Working Holiday
If COVID taught us one thing, it's that we actually don't need to be in the office to get work done (shocker). In light of our new WFH lives, Morgan says, "Long weekends and micro-escapes have never been more appealing or easier to take. Tack on an extra day and bring your laptop with you—COVID has proved that we can work remotely and we can do it well. Your Zoom meeting will feel all the better if you log on from a cosy cabin in the rainforest or from a white sand beach."
Practise Good Hygiene, Obviously
Just because you're in holiday mode doesn't mean the hygiene factor should slip at all. Kaylah recommends remembering a few key basics when going to the airport and embarking on your next escape. "Download the COVIDSafe app, regularly sanitise and wash your hands, cough or sneeze into your elbow and of course, don't come to the airport if you're feeling unwell.
"While saying goodbye or hello to family and friends at the car park, drop off point or terminal door, can be tough, it's recommended. Be sure to check-in online and use cashless payments where possible to help make the airport experience safer for everyone."
Drop Some Coin For The Local Tourism Industry
Each and every dollar you spend at your destination is going back into rebuilding that region, community and tourism sector. With many operators working on their post-COVID comeback, it's important we help them along where we can. Morgan suggests throwing support behind them by coming with an empty belly and filling up by supporting local stores. "Who doesn't love a flaky pastry from the local bakery? Thirsty? Don't just have a beer at the local brewery, grab a four-pack (or case, no judgement) and take it home with you."
Feeling inspired to take on your first post-COVID holiday? We know we are. And the place where it all begins, Brisbane Airport, has just scored a fresh new runway, meaning more direct flights and fewer delays. Enable holiday mode, stat.
Editor's note: This article is sponsored by Brisbane Airport and proudly endorsed by The Urban List. Thank you for supporting the sponsors who make The Urban List possible. Click here for more information on our editorial policy.