Okay, look; we don't normally make a habit of writing up about sports bars. In my opinion, they're the kind of place usually reserved for those opportune moments when everywhere else has closed and you and your mates are still wanting to get a bevvie at some ungodly hour.
Obviously, they're also a pretty good spot if you actually want to watch sports, so… there you have it. Well, kind of…
The team from Brooklyn Standard recognised that A. Brisbane doesn't really have a bar truly dedicated to watching sports (particularly games of any nature from the USA), and B. the ones you can watch sports at don't exactly pull any punches on the 'decent atmosphere' scale. Flippant, and a little shallow, perhaps. But who can deny a bar that does what it says on the tin as well as pull off a great vibe?
So, with that in mind, they decided the only thing to do was to open a sports bar or their own. Say hi to Brisbane's newest bar, Fat Angel Sports Bar & Grill.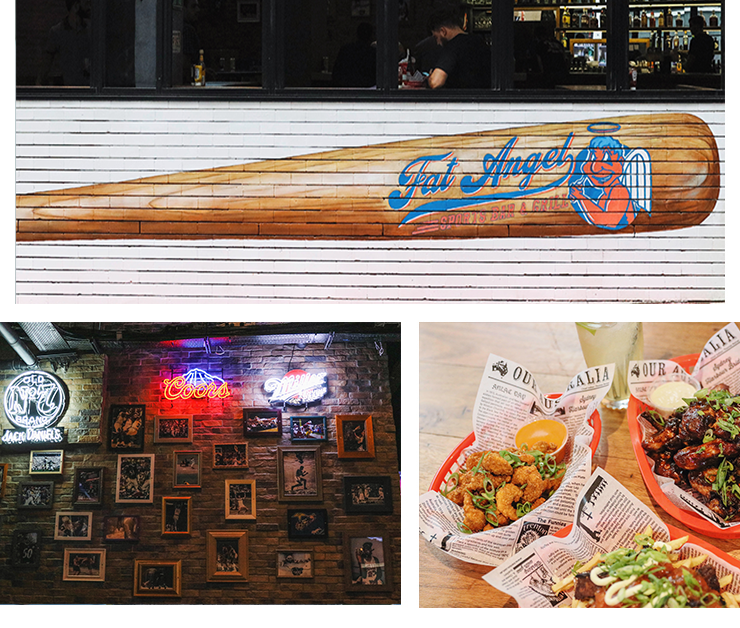 Tucked down a CBD laneway (and just seconds from sister venue, Brooklyn Standard) Fat Angel has opened its doors to much fanfare. Oh, and March Madness is upon us, so it's buzzing right now with NBA fans.
With 8 super-sized screens donning the walls, and the fact they're open from midday until midnight every single day of the week, these guys really do take their sports seriously.
But it's not just sports, guys. Food also happens to be a penchant for the crew here, and so have created a small but perfectly formed menu of dishes that are ideal to nibble on during the big game. Think chicken wings, French fries—all ideal for pre and post-game snacking.
Of course, where there's food there's booze, and Fat Angel (given they're technically an American sports bar) has a bevvy of American beers on tap and in the fridges. And, yes, before you ask they're also serving up some of Australia's finest! (It would be rude not to…)
So, really, it comes down to this: whether you're there to watch some sort of sporting activity, or you're simply after a new spot to catch up with mates, Fat Angel has got you covered.
Image credit: Grace Elizabeth Images for The Urban List