This past weekend, to the jubilation of healthy eating fans across the Gold Coast, local raw dessert queens, the Nude Sisters, unveiled their permanent home base in Mermaid Waters—Nude Sisters Whole Food Kitchen.
While they're not actually related (you could've fooled us), soul-sister power duo Bec Askey and Georgia Homer have been crafting guilt-free raw desserts for wholesale distribution since 2014 and, more recently, via their NightQuarter market pop-up.
If mobile Gold Coast food truck The Wiener Haus is the gracious brunt of d*ck jokes, we can't even begin to imagine how many puns and awkward one-liners these gorgeous young foodies have had thrown in their direction. For one thing, they are definitely not naked under those overalls. Instead, stripped back, wholesome and healthy eats 'without the nasties' is what these gals live for.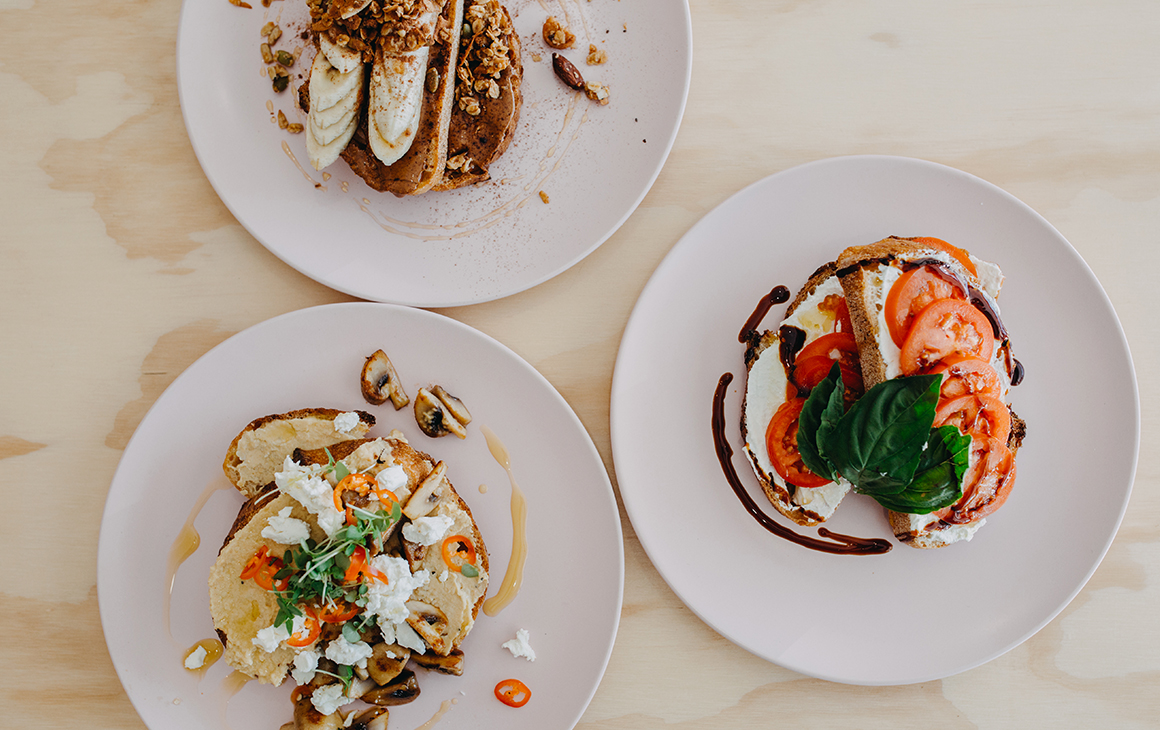 Exclusively vegetarian, using nothing but fresh and unadulterated ingredients, Nude Sisters Whole Food Cafe has unwrapped an inviting space and vibrant all-day menu that's sure to lure in the gluttony of Gold Coasters who're meticulously counting their calorie intake, while refusing to give up on their social brunching dates.
We'll be returning to work through a menu featuring all-popular smoothies and acai bowls, to nutrient-packed juices, Allpress coffee, brekkie burgers, house-made coconut and maple granola, crunchy Vietnamese rice paper wraps, nourish bowls and fruit toast topped with almond butter, banana and honey; to a hearty vegetable curry with biodynamic rice and a minced mushroom san choy bao.
If you don't make friends with salad, you'll definitely make friends with their crazy 'gram worthy and equally delicious raw treats. From made-to-order cakes to slices of their signature white chocolate and raspberry or Golden Gaytime vegan cheesecakes.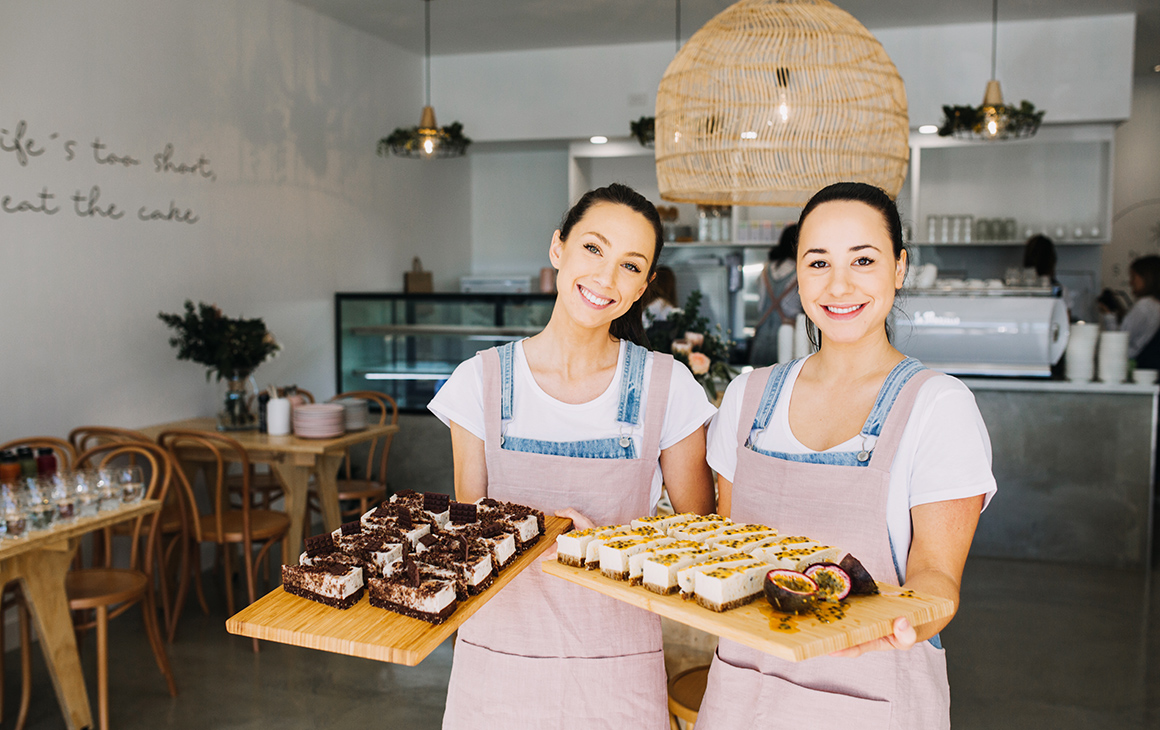 Raw desserts are what first brought these besties together, recipes they've meticulously refined over the years, which are both healthy and nourishing. Don't believe us? What if we told you they were dairy-free, gluten-free, vegan and refined sugar free? Yep, you can eat your body weight in cake and not jeopardize your bold ambition to get a bod like Kayla Itsines. Maybe.
Bright, white and minimalistic décor with blonde wood, polished cement floors, and denim and dusty pink accents is totally trending right now, providing a clean backdrop where the garden-fresh, fragrant ingredients and decadent desserts can take centre stage.
If your cafe bucket list was already an out of control mess, probs best to scratch a date with the Nude Sisters Whole Food Kitchen somewhere near the top.
The Details
What: Nude Sisters Whole Food Kitchen
Where: 3/90 Markeri Street, Mermaid Waters
When: Open Monday to Friday 6:30am to 4pm; Saturday 7am to 3pm
Feeling energetic after your healthy Nude Sisters breakfast? Keep your body moving with these pretty walks on and around the Gold Coast.
Image credit: Hayley Williamson for The Urban List