If you've ever wondered if The Cambus Wallace crew were born in the wrong era, a visit to their newest project in Palm Beach will definitely cement that thought.
The Scottish Prince is named in honour of the square-rigged tall ship which, after travelling half way across the world, met its fate back in 1887 only half a kilometre off The Spit. If the story sounds familiar, The Cambus Wallace, a near identical ship design and built in the same area of Aberdeen, Scotland, also rests in a watery Gold Coast grave.
It's the stuff of legends. And we're beyond stoked to see the GC's own legendary hospo crew set sail south; bringing their signature vibe and character to further boost the after-dark offerings in Palmy.
Occupying a prime space on the ground floor under another fave—8th Ave. Terrace—in a simple but ingenious move, they've moved the original entrance (fronting the road) around to the side. Blocking off the highway view and traffic with heavy curtains and effectively creating an atmospheric old-world watering hole.
Once inside, first to greet you is a wall of whisky. Well, almost. With some 150+ bottles of whisky behind the bar and more to come, it's clear what your tipple of choice should be here. These lads are making it their life mission to see every patron enjoying whisky, or at least appreciating it.
Like the scene from an old movie, British Racing Green-coloured paint and dark wood adorns the walls, while tartan lines the seats in the cosy booths. Hung in vintage frames are aged prints of gallant clippers sailing through angry seas; there's nautical paraphernalia aplenty from navigational lights to barometers, sextants and yellowed maps of Scotland and the oceans of the world. Under dimmed lights and to a Blues-heavy soundtrack, it's a warm and inviting setting that just makes you wanna pull up a stool at the bar and settle in for the night.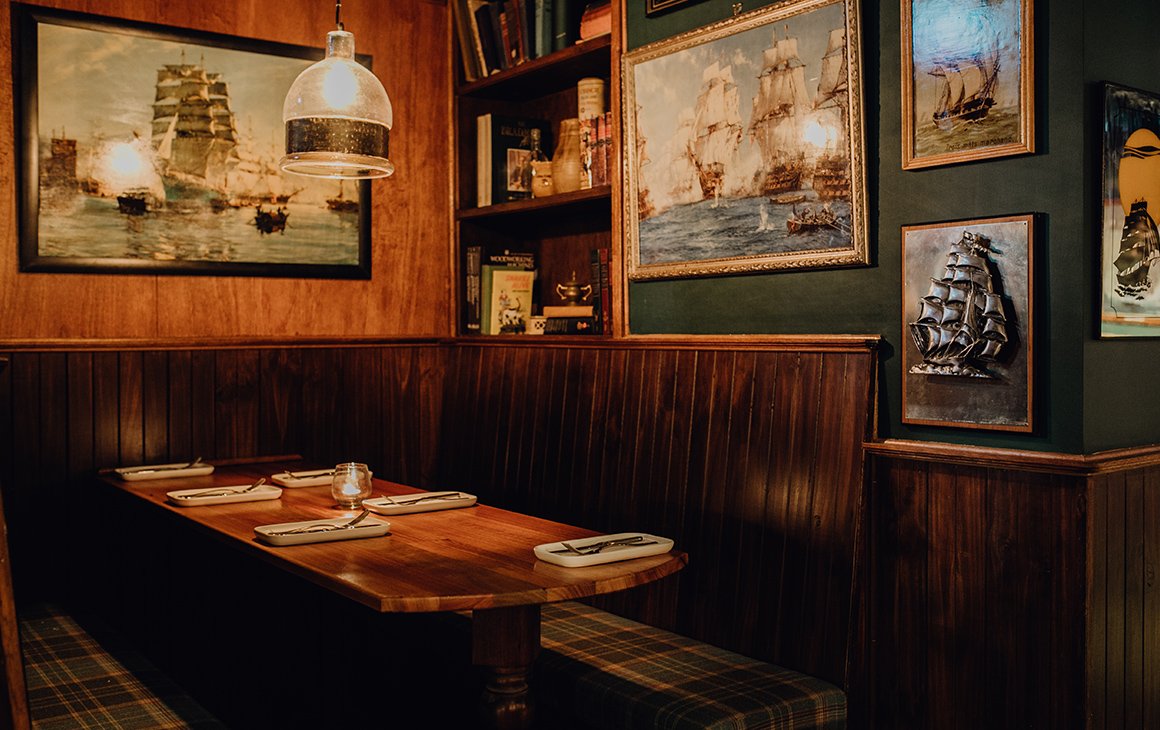 Palm Beach is all kinds of cool these days, but The Scottish Prince is filling a hole in the market, a late-night drinking option where you can head after a relaxed dinner elsewhere. Or, come hungry and dine on share plates like marinated sardines with garlic and confit cherry tomatoes, tender lamb cutlets soaked in whiskey and maple syrup, black mussels in champagne and smoked bacon broth or, an old Cambus fave, kipfler potatoes and green pea arancini balls.
But it's the cheese boards—Walk The Plank and The Captain's Table—that should lure any cheese lover away from their comfy couch and Netflix on repeat. Try to stop your mouth from watering at the thought of wedges of Lingot D'argental, Taleggio, Dutch Smoked and Blue Stilton served alongside truffled salami, thinly sliced Serrano Bodega ham, olives and housemade apricot jam. We're told the entire menu has been designed to partner with whisky, so we'll be returning just to test that claim. Hick.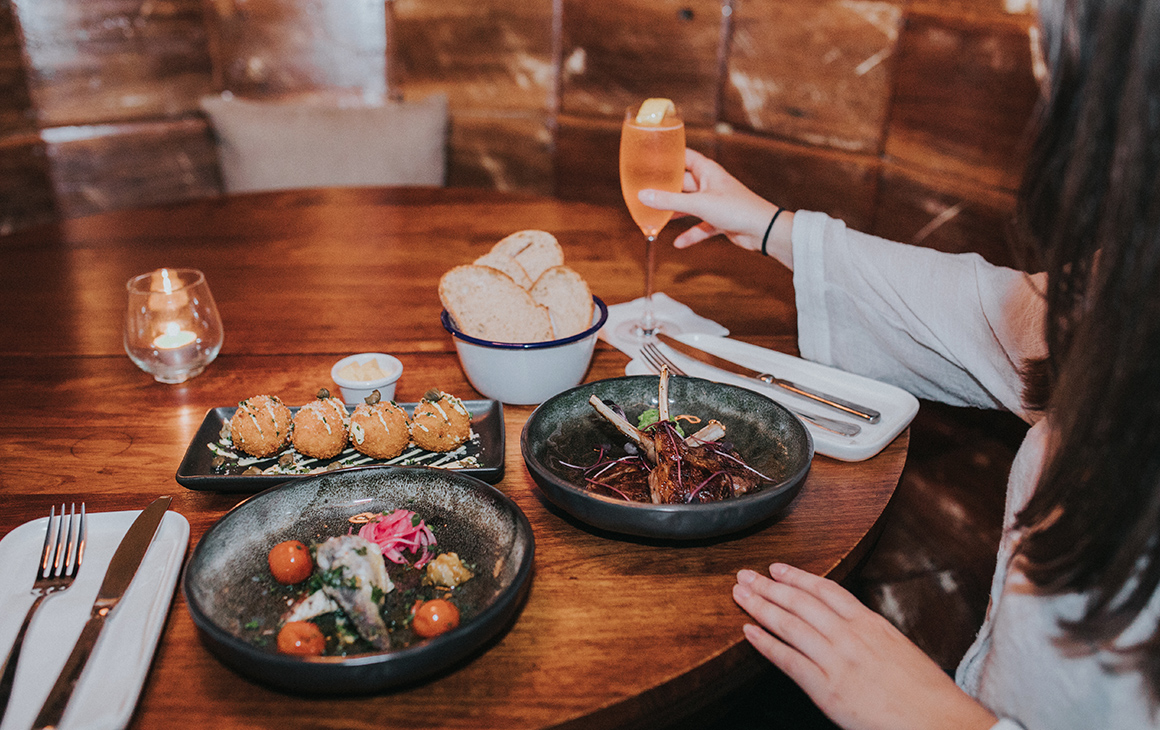 Out back, they've cornered away a room dedicated to whisky education and appreciation. Seated around a round table, walls are lined with American Oak panelling—wood used to age the spirit—where you can sniff and swill while practically sitting inside a giant whisky barrel. The Scottish Prince has already started to roll out the workshops and trade tastings, so hit up their Facebook page if this sounds like you.
Haven't quite surrendered to the art of whisky drinking? Ask the bartender for some guidance. Like the Betrayal & Mutiny In Manhattan cocktail, made with Woodford rye whisky, fig liqueur, tawny port and cinnamon tincture, then sipped between tiny mouthfuls of blue cheese (served alongside). Yes, blue cheese! Life is complete.
For those who heard the whispers and boarded The Scottish Prince this past weekend, we anticipate that, like us, you've found a brand new fave. For the rest of you, we're urging you, no telling you, to set your compass for Palm Beach without delay. And don't forget to tell them we sent you.
The Details
What: The Scottish Prince
Where: 1176 Gold Coast Highway, Palm Beach
When: Tuesday to Sunday, 4pm to midnight
Can't get enough of Palm Beach? Here's your ultimate guide to the sunny suburb.
Image credit: Hayley Williamson for The Urban List