If, like most, your Instagram feed had you reeling that you missed another European summer abroad, you're not alone. But, if you've managed to stop drooling over photos of all your mates' indulgences and you're looking to actually satisfy your cravings, San Sebastian is the only option you need.
For a fraction of the price for an actual trip to the motherland, you'll experience the next best thing. Please excuse us while we so fondly reminisce about our night in heaven; inhaling traditional Spanish dishes, artisan cocktails and So. Much. Wine.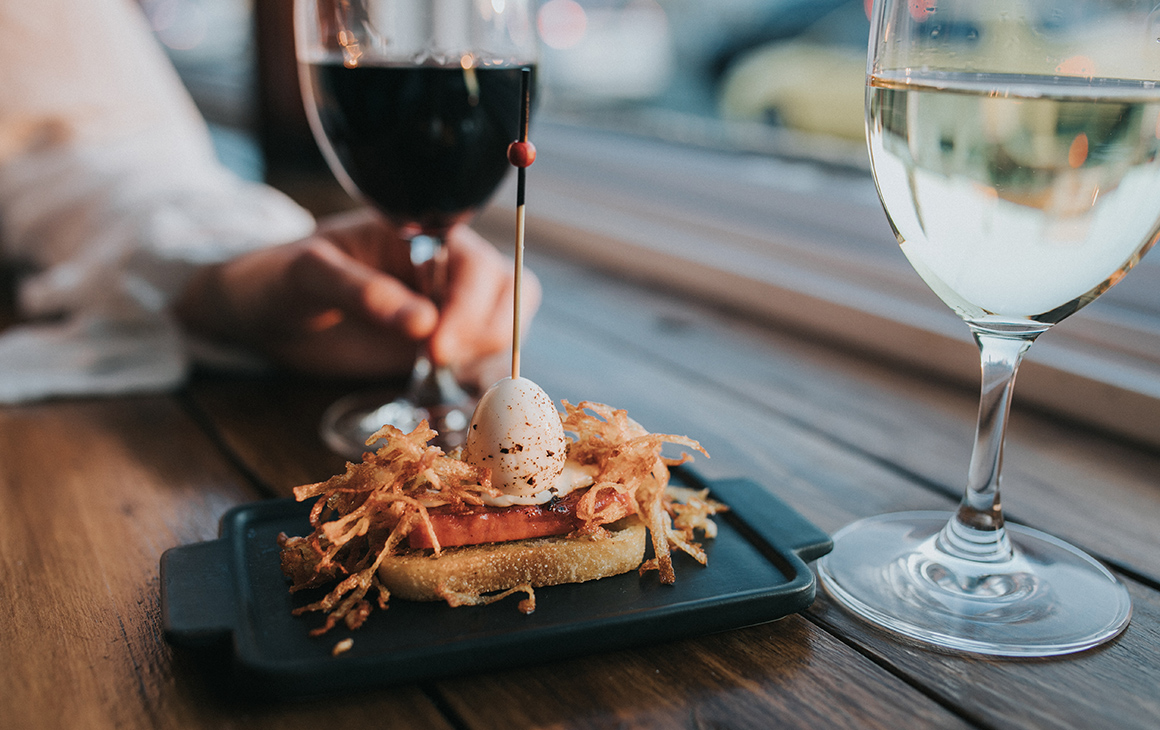 Nestled in the bustling Palm Beach dining precinct, this late-night wine and tapas bar is basically the embodiment of the typical Hispanic woman: quaint, beautiful and mysterious on the outside, but she packs one helluva punch and a whole heap of fun!
Owners and avid foodies, Nikki Graieg and Alanah Mounsey, are well known throughout the Gold Coast hospitality scene. Having formerly worked on projects such as Little Truffle and Glenelg Public House, their passion project of San Sebastian was pretty much guaranteed to shake up the local food scene. It's simple; they want you to 'eat, drink and chill' with an emphasis on the chill.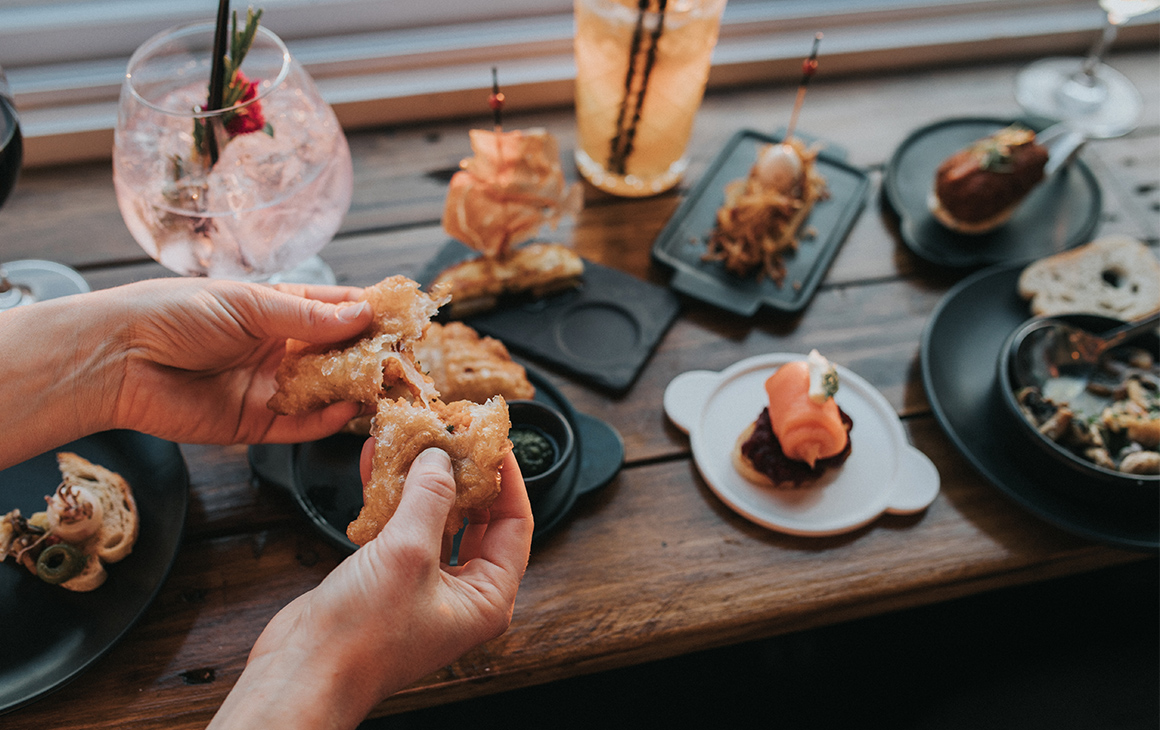 With dishes focusing on Spanish authenticity, the meals—traditionally known as pintxos—are an individual serving often complimented with bread. While downing your very generous serving of homemade sangria, the menu drives any mere mortal into severe salivation and sensory overload. Craning your neck to get a glance at other diners' tables is totally acceptable, if not encouraged.
It's all about grazing on food that compliments what you're drinking—grilled haloumi with a pear, jamon and honey reduction topped with prosciutto… Maybe some crumbed paella with a sweet pepper puree? Or, even some creamy potato & soppressata bombas? Perfect! Wash it down with one (or eight) Pisco sours, too. If you're still hungry, larger tapas options are also on offer. Of course, the drinks are equally as delicious and very easy to get carried away with.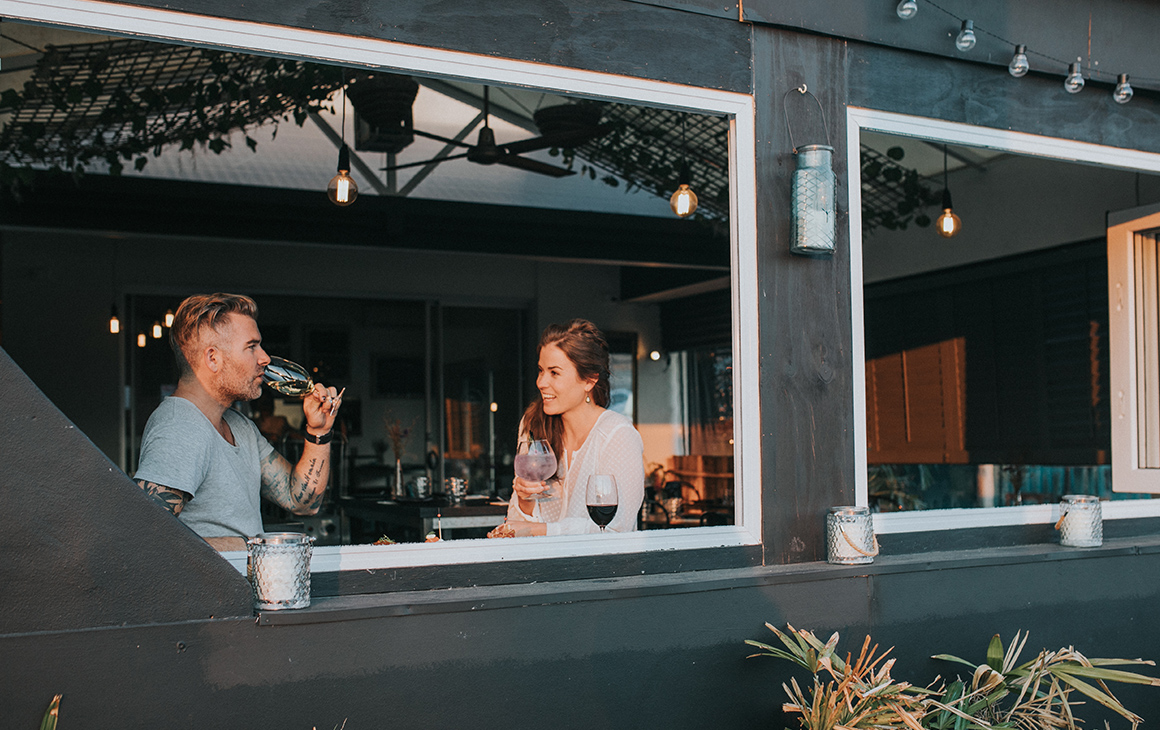 Open from Tuesday to Saturday, the team are always keeping things fun. Bingo and trivia nights happen on the last Thursday of every month and they're now hosting live music. With the next night happening Thursday 12 October and continuing monthly, you'll only be doing yourself a disservice by not attending. They're also gaining a reputation for some wild industry nights, so if you're looking for a DJ with vibing tunes and drink specials (because we need more reasons, obviously) then keep an eye on their Facebook page for the dates and deets.
When it comes the concept of tapas, San Sebastian not only offers this, it redefines it; bringing with it the idea of a leisurely meal taken at your own pace, without the rush in and out like other restaurants often do. For us, it's what sets this little gem apart—the overall experience, personal touch and their genuine enjoyment of having diners hang around for hours upon end.
If you've driven past San Sebastian and thought 'I wonder what that spot is like?', we're here to tell you, you've wondered far long enough.
The Details
What: San Sebastian Wine & Tapas Bar
Where: 1089 Gold Coast High Way, Palm Beach
When: Open Tuesday to Saturday, 5pm 'til late
Love Palm Beach? We've rounded up all the things you need to eat, drink and do in Palm Beach, right here.
Image credit: Hayley Williamson for The Urban List