If you're anything like us, there's a very clear divide in your wardrobe. Some things are for work, and the other things are for being a total slob at home. There's really no in between, let alone a section dedicated to serving our social lives.
There have been countless times where we've spotted a cool girl on our commute to or from work that's totally nailing their work wardrobe and taken a mental picture. We want to know their secrets—how do they look so cool at work of all places, where do they find these pieces, and how the heck do they afford keeping their nine to five vibes so flipping chic?!
Well, fellow not-quite-cool-yet-girls, we've found the answer. And you've been looking at it all along. It's DFO! Why? Because these guys have all of the work wardrobe essentials from your fave brands at crazy-discounted prices, meaning you can tend to your work wardrobe and your savings at the same time. Nice. The best of both worlds, don't mind if we do, actually.
So, Melbourne, if you're ready to up your work wardrobe without breaking the bank, we got you. Let's do this.
#1 BASICS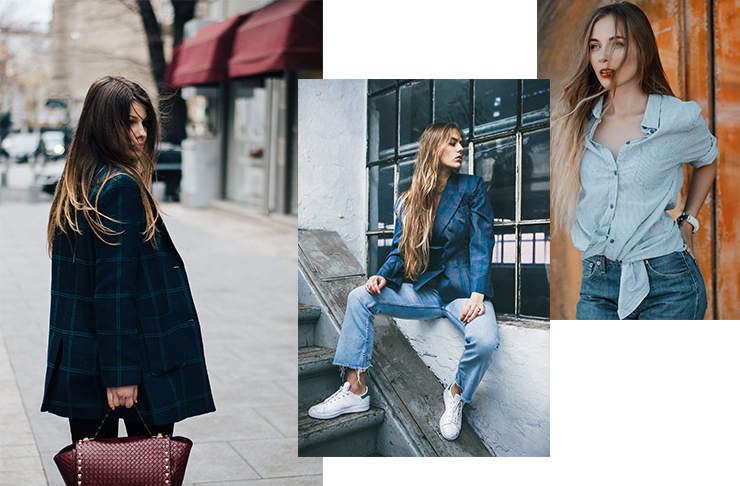 Just like maths, with fashion it's always best to start with the basics. Your wardrobe should be crafted in a way that means each item you bring in can be paired with another, so for work, opt for basics that will take you from Monday to Friday and back again. Think, crisp white shirts, blazers in block colours, a well-fitting pair of trousers, and always, always have an outfit for the days you've got a terrifyingly important meeting on. Our tip is to stock up on these pieces at a place like DFO where you can score top quality workwear brands at up to 70% off. We're talking brands like Decjuba, Review, Seed and Witchery, people!
#2 GOOD (COMFY) SHOES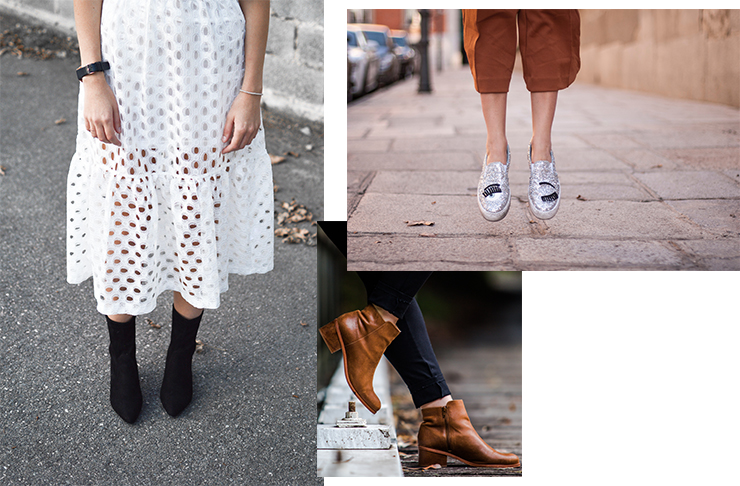 Having a good pair of shoes for work is going to take you from not so professional to getting a pay rise just for showing up—which is the dream, really. Opt for something comfy yet stylish. For example, if your workplace is casual, invest in some chic flats or sandals that are going to age well, like a great pair of Chanel flats—just minus the Chanel part. If your office is mega-corporate, spend time finding a heel that works for you—don't just opt for a stiletto because it looks pretty, find a heel that's going to take you from the train to the office and back again; generally, the thicker the heel the more 'flat' your actual foot will be sat, and so the comfier you'll be. The shoe needs to work for you, too! Head to DFO this weekend and check out a store that does genuine leather at a discount, like Windsor Smith, Lipstik or Jo Mercer.
#3 TRENDIER PIECES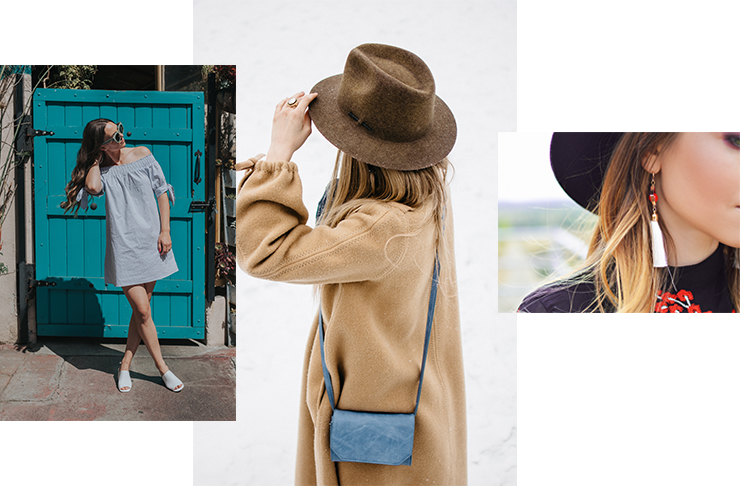 Now that you've got the basics and the shoes covered, you can inject some pizazz (do people still say that? Sorry.) into your wardrobe. This is where you go for a patterned blouse or a louder dress that you can pair back with those basics we mentioned before. The best part about injecting this style of clothing into your wardrobe is that you can find them at a serious discount at DFO—especially accessories like earrings and belts. The world is your oyster people, so go wild!
Now all that's left to do is to field questions about how you got so freaking good at dressing for work each time you head into the office. Which is not the worst problem to have, is it?!
Editor's note: this article was produced in partnership with DFO. Thank you for supporting the partners who make The Urban List possible. To read our editorial policy, click here.
Image credit: via BlogLovin'