Throw out your Les Mills gear (trust us, there's better music out there), cancel your functional training membership (congratulations, you can afford coffee again!) and stop with the kipping (you know not-so-deep-down, you hate it).
What if we told you that there was a genuine (GENUINE) way to make fitness fun?
We'll give you a second to process that one.
Boxing is something you could (and should!) incorporate in your weekly training—especially if you have a reasonable amount of repressed stress (aka any person without a wine in their hand at this moment). We teamed up with boxing experts, Everlast, to tell you why.
#1 The Gyms, Gear & Group Is LIT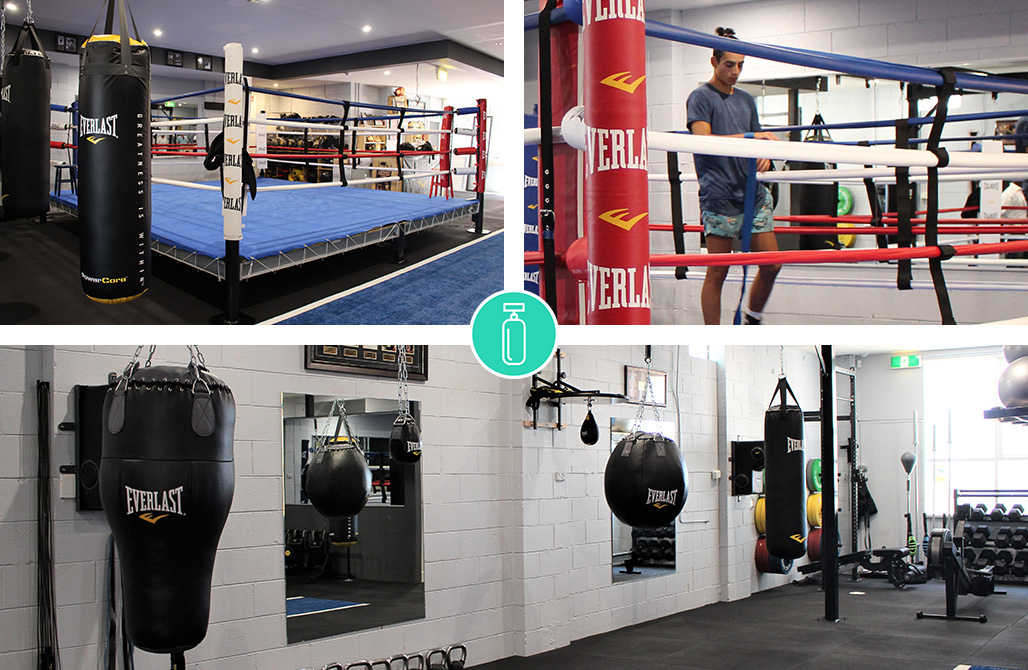 Melbourne is home to a quiet, obsessively dedicated boxing community. From windowless, air-con free gyms (don't ask for air-con, unless you want to be sassily directed to the nearest Fitness First) to spots tucked under train station basements, you'll be hard-pressed to find a boxing gym in Melbourne without character.
The same can be said of the newest purpose-built gym to hit Southbank. Sam's Stable, inspired by Everlast HQ's lab (alllllll the way from New Jersey), is a 24/7 gym. Think: state-of-the-art equipment, more than 70 years of sport experience across the team and a feature mural of Muhammad Ali on the outer wall.
Run by Melbourne-born Sam Soliman, a former IBF World Middleweight champion, you know that you're learning #legit boxing. Having fought more than 521 rounds of boxing (we've maybe clocked up that many hours in sleep this year), Soliman has 20-years of professional boxing under his well-adorned belt.
Sam's Stable stocks exclusive Everlast boxing and training gear, because if you're going to channel your inner Rocky—you might as well look good doing it.
Other spots you'll want to check out include North Melbourne Boxing Gym and Richmond's iconic Leo Berry's Boxing Gym (it has been a boxing institution for over 70 years).
#2 It's A Great Workout (Leave Instagram At Home)
Fitness studies have consistently proven that boxing burns calories similar to moderate jogging, rowing or high-impact aerobics. Training that combines the rigors of traditional boxing with innovative bodyweight training works as a resistance, cardiovascular and strength workout rolled into one calorie-busting sesh.
#3 It's Excellent For Mental Health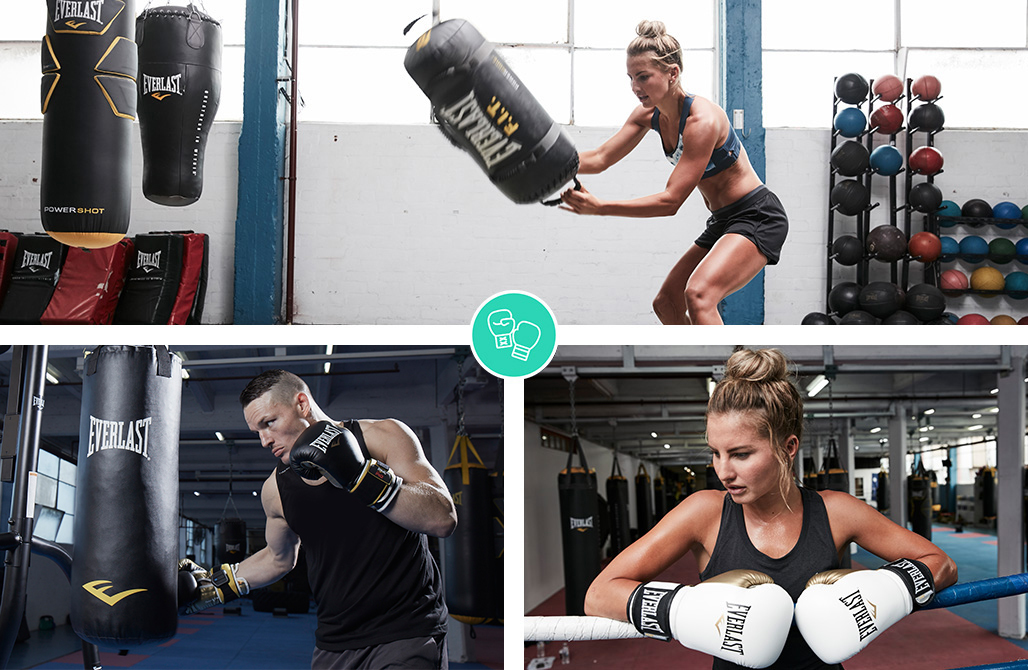 Fact: most people will enjoy beating up a semi-stationary bag, because most people have much (MUCH) pent-up frustration.
There is nothing more liberating than channelling that energy (the passive-aggressive email you received from Jean at 5.15pm on a Friday, perhaps?) into pummelling a bag or set of pads (just no hitting your poor partner, please).
#4 It Involves A Crapload Of Technique & Form
FUN fact: boxing isn't actually just (all) about punching a bag. Hip movement, stance, footwork, speed, punching angles and coordination is all something you will be very, very bad at when you first start. You'll improve, and keep improving as your train (pinky promise).
#5 You Don't Actually Have To Be Punched In The Face
'Nuff said. Unless you're getting in the ring with an actual boxer, there's no need to bruise your pretty face.
Image credit: Provided.
Editor's note: This article is proudly sponsored by Everlast and endorsed by The Urban List. Thank you for supporting the sponsors who make The Urban List possible. Click here for more information on our editorial policy.