We eat out a lot here at The Urban List. Like...a lot. Probably too much. So when we say Abbotsford's latest café, AU79, is like nothing we've ever seen before, you can take that baby to the bank.
For starters, it's now the biggest café in Melbourne, unless there are others out there with 200+ covers we weren't aware of. It holds more plants than the average Botanical Gardens, and employs a gardener just to look after them. Owners Maggie Li and Julia Hou (of Liar Liar fame) wanted the new space to be completely self-sufficient, which is why AU79 also includes an in-house coffee roastery, bakery and patisserie. They bake their own bread, roast their own beans, make their own butter, preserves and yogurt. Everything on your plate began life within these four walls. Although, if we're honest, 'four walls' doesn't really do the place justice...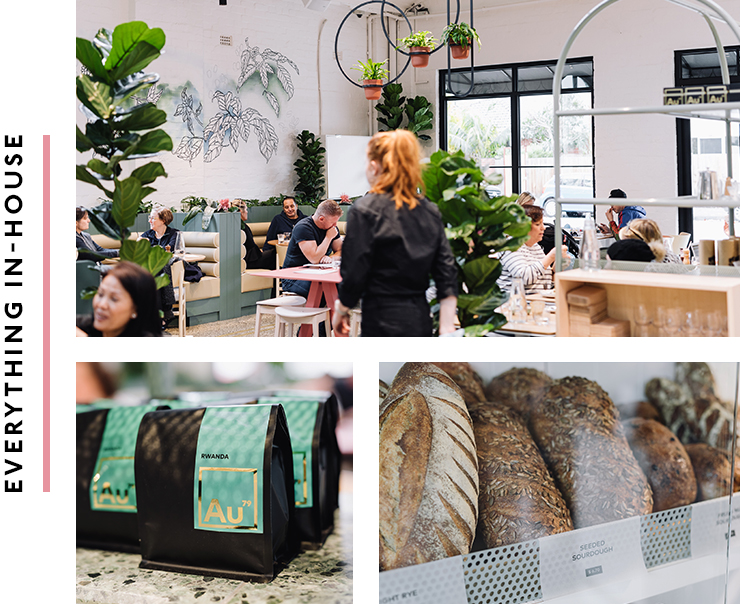 AU79 took over an old motor garage, and the space is (frankly) enourmous. Melbourne-based design firm Mim Designs has done an incredible job of condensing 800 square metres into three distinct dining zones, each one decked-out in green Fiddle Leaf Figs, with airy loft-style ceilings above. Up front there's the bakery and café counter, where Abbotsford queues for its takeaway lattes, in the middle a casual brunch space, and at the back, a separate dining hall and event space. Your standard triple threat.
There might be 200+ people eating with you at any one time, but each part of the café still feels intimate, light, casual. And it helps when your furniture is handpicked from Scandinavia by GM Robin Shepherd.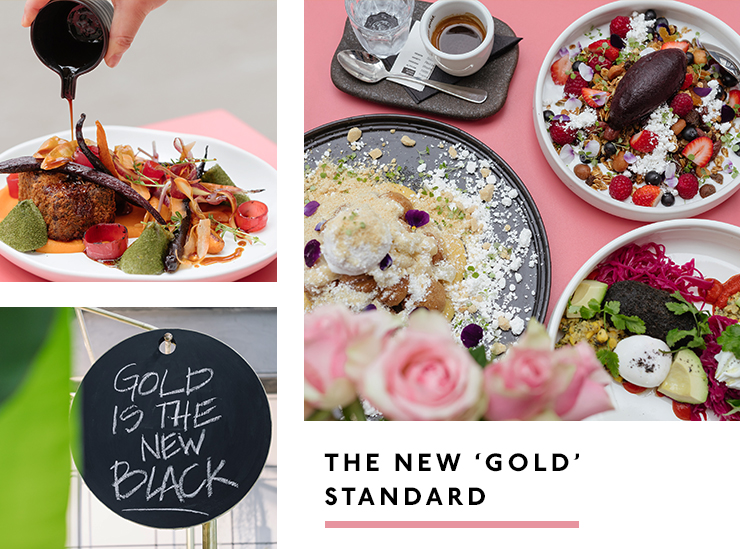 Shepherd describes AU79 as a "game changer", and he's played a big part in juggling the café's 10,000 moving parts into something that still feels like a café, not Google HQ. "We spared no expense, " he says, accidentally channeling Jurassic Park vibes for a second, "Our chefs come from the best cafes and restaurants in the city. Some of our baristas have won awards. In fact, we're planning to run coffee making classes and competitions here in future."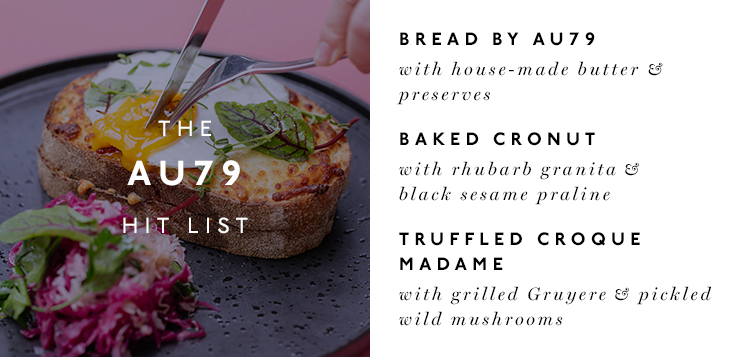 Executive chef Steve Hogan (St Ali) and head chefs Ryan Lynch and Edward Noble (Sir Charles) have put together a pretty savvy modern Aussie menu...spiked with a light SE Asian touch. Shepherd calls it "Restaurant food at café prices". The Cronut is a guaranteed crowd pleaser, and comes with house-made yogurt, rhubarb granite, peach and black sesame praline. For us though, the main event is the Truffled Croque Madame: a bubbling Gruyere toastie filled with creamy béchamel and pickled wild mushrooms and topped with a gooey fried egg. Go the whole hog and order the bacon steak on the side. It's officially ridiculous.
AU79 has laid down the coffee-roasted gauntlet for the rest of the city, and Melbourne's going to be talking about it for a while. Get in now to secure your food-snob bragging rights.

Image credit: Griffin Simm