Victoria has never been great at the whole Japanese-style cherry blossom thing. You can usually catch a glimpse in The Dandenongs' National Rhododendron Gardens, but the flowers there are fickle and short-lived (for best results, give them a try in late September, or early October).
But there's another place you can find cherry-style blossoms in Victoria right now, and it's the area around Robinvale and Swan Hill. We say cherry-STYLE, because these are not actual cherry blossoms. They're almond blossoms.
We always assumed almonds were things that grew in packets and arrived at supermarkets by some sort of mystical osmosis. Turns out they grow on trees, and those trees have some of the most beautiful blossoms going around. Exhibit A: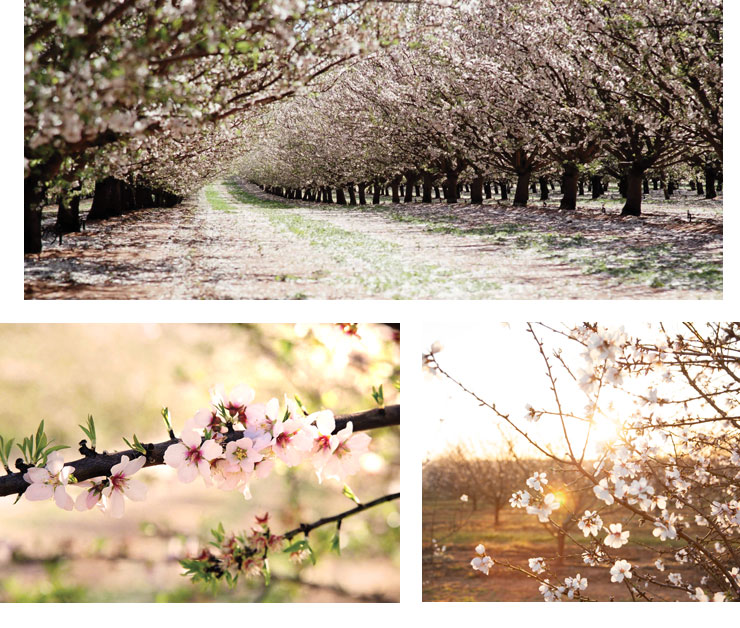 Where To Go
Here's how to do it. Grab the car keys and take a daytrip out toward Robinvale (or double down and book a night's accom nearby—it is a 4-hour drive, after all).
The best almond blossom viewing is along the roads between Swan Hill and Robinvale, close to the Murray River (the farmers use the Murray's water for irrigating the almond crops).
Insta-worthy pics are everywhere, and you can spend a happy couple of hours jut driving around, eating almonds and pretending you're outside Kyoto or something. While you're in the area, grab lunch at Cafe 202. It's right in the middle of Swan Hill (a proper local favourite). All the ingredients come from local farms too—you haven't lived till you've tried a Barham avocado.
When To Go
Right now would be best. Robinvale actually just held their Mallee Almond Blossom Festival last weekend. The blossoms should last until early-mid September, so get in quick. Shout out to Australian Almonds for the tip.
Looking for day trips? Head over to the Visit Victoria website ASAP.
Image credit: Australian Almonds