While I love getting facials, I find that so many places leave my skin an irritated mess for days (curse you, overly sensitive skin!). When I found out that Omnilux would do wonders for my skin without angry-pants skin afterward, I wanted in on the action.
I didn't want to leave my skin in the hands of just anyone, so I went to the best in the biz—Melanie Grant, who has a gorgeous salon in the leafy Sydney suburb, Double Bay. She's perfected, plumped and pampered the skin of some of Australia's most famous faces including Nicole Warne, Lara Worthington, Jessica Gomes, and Nicole Trunfio. Oh, and Linda Evangelista specifically asked for Melanie when she visited Australia. To put it simply, she's the go-to girl when your skin needs some love. I knew I was in good hands.
But first thing's first. What the what is Omnilux?
Omnilux is LED Light Therapy which is clinically proven to work wonders on the skin. According to Melanie, "Omnilux uses light-emitting diodes at specific wavelengths to stimulate the production of collagen, improve circulation, increase hydration, promote healing, calm inflammation as well as fight acne causing bacteria."
Who should get Omnilux?
Omnilux is fine for any skin type, colour and complexion and is totally safe—no UV rays here, guys. I'll admit that it's not exactly cheap (about $100 a session), but if you've got something special coming up (like your wedding!), consider treating yourself to a course for amazing wedding day skin.

If you haven't got any specific event coming up and just want to improve your skin quality without any irritation or downtime, Omnilux is a great option for you.
How often should I get Omnilux?
Melanie always recommends a course of ten to get maximum results and then advises one treatment every four to six weeks to maintain the benefits.
"Omnilux can be combined with peels, microdermabrasion, dermal boosters, facials, post laser and often post surgery and post-injectables to prevent scarring, swelling and bruising," adds Melanie.
Okay, so what was it like?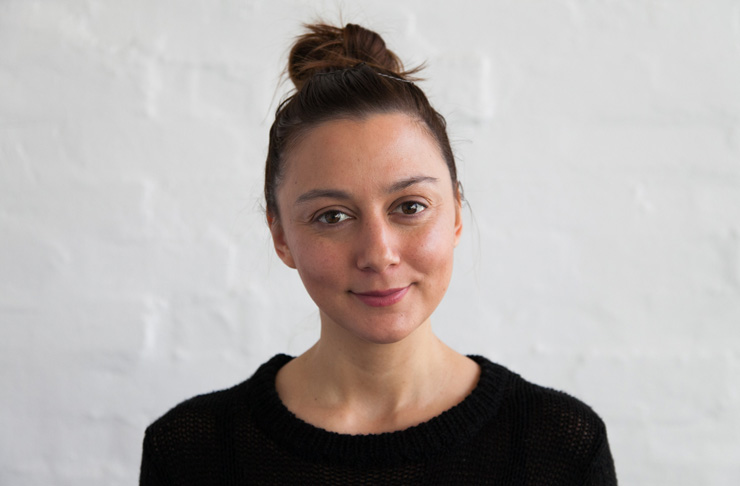 Smiles before the Omnilux treatment.
After cleansing and exfoliating, a Vitamin B serum was added to my skin before the Omnilux machine was positioned above my face and switched on. A word of warning, even if you think you can handle bright lights, these are intense. If it's your first time, definitely opt for the goggles.
The machine was positioned fairly close to my face and I could feel the gentle warmth of the lights working their magic on my skin. Once you get used to the BLINDING LIGHT, it's actually quite relaxing. Plus the hand and arm massage I received during the treatment made the 20 minutes fly by.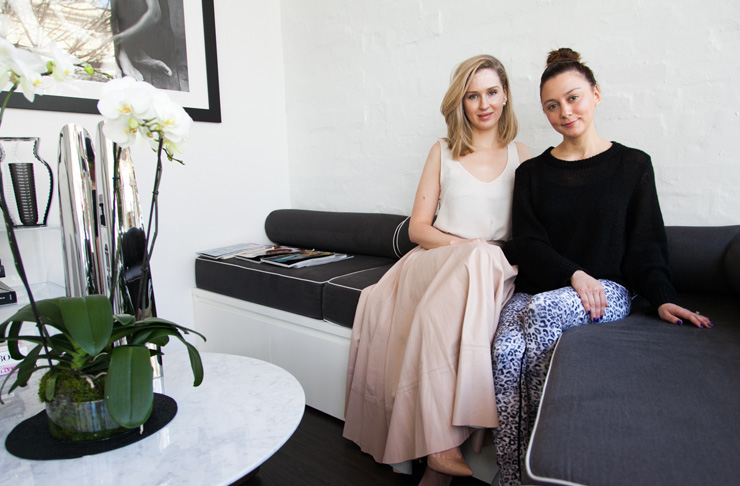 With the gorgeous Melanie Grant and my glowy post-facial skin.
The verdict
Once the treatment was done, I was left to get dressed (which is always the perfect time to examine the post-facial face). Wow, my skin already looked more smooth and plump than 30 minutes ago! I could get used to this. Even my friends commented on how glowing my skin was. Unfortunately, this was followed by questions about whether I was pregnant. But still, smooth and glowy skin?! Win!
While it's quite pricey, I'm mentally working out how I can budget it into my life (less Friday night wines?). It was great to see instant effects and not have any irritation at all, which was a huge win for me. Yep, I'm sold. Now I just have to save for it!
Looking for more road tests? See how we fared at aerial yoga and Retro Sweat.
---
Image credit: Federica Portentoso