Is it a café? Is it a corner store? Is it a grocer? Or is it a cool neighbourhood hangout hybrid?
It is all of the above. Blood Orange Foodstore – which opened last month in Hawthorn – is the multi-talented meeting place owned by Caroline Raffaele, Connie Dobbin and Chef Rebecca Neilson which successfully combines the charm of a friendly grocer, the convenience of a corner store and the quality selection of produce and artisan products of a farmers market. And it's a great hang.
But it's not a first. The original Blood Orange Foodstore opened in Port Douglas in 2007 as a greengrocer by then resident, Rebecca, as a retail outlet out the front of her father's wholesale fruit and vegetable business, Port Produce.
It wasn't long before she began to offer grocery and artisan items and started developing her own Blood Orange preserves, jams, chutneys and sauces. Sold in 2013, the family relocated to Melbourne and the machinations of the new Melbourne Blood Orange store began to swing into motion.
The location within a grand old, characterful Victorian Building in Hawthorn offered the proprietors the right mix of texture, history and charm to add to the essence of the foodstore. Outdoor eating and parking extend the welcoming warmth with a huge nod towards the corner store and milk bars of old evident at Blood Orange.
Designed by Katie Wain and Peter Gionfriddo, the brief was clear: Blood Orange Foodstore needed to be resemblant of someone's homely kitchen, rather than a hectic supermarket. And it is. Yes it has the essential pulse every inviting eatery needs, but there is a distinct lack of pressure that so many also combine, making consumers feel welcome, not watched.
To round out this essence, Otomy's Gallery art is showcased throughout the store, instilling the 'take a while' feel whether perusing or dining.
Beyond the bricks and mortar, what is also retained from Blood Orange Hawthorn's northern predecessor is the sense of encouragement to enjoy every bite. You can eat in and enjoy the delicious fare, or pick up the produce to recreate the culinary adventures at home; either way, the huge onsite kitchen ensures that this goes well beyond your regular food trader.
The cogs of cooking and baking are eternally turning in this space, with the heady scent of onsite-made take home meals, salads, dips, pies, cakes and preserves filling the senses.
In only one month, Blood Orange Foodstore is abuzz with locals dropping in for a quick latte or supplies to load up the pantry at home, keeping with the founders mantra to make it easy to eat good food. Home or away.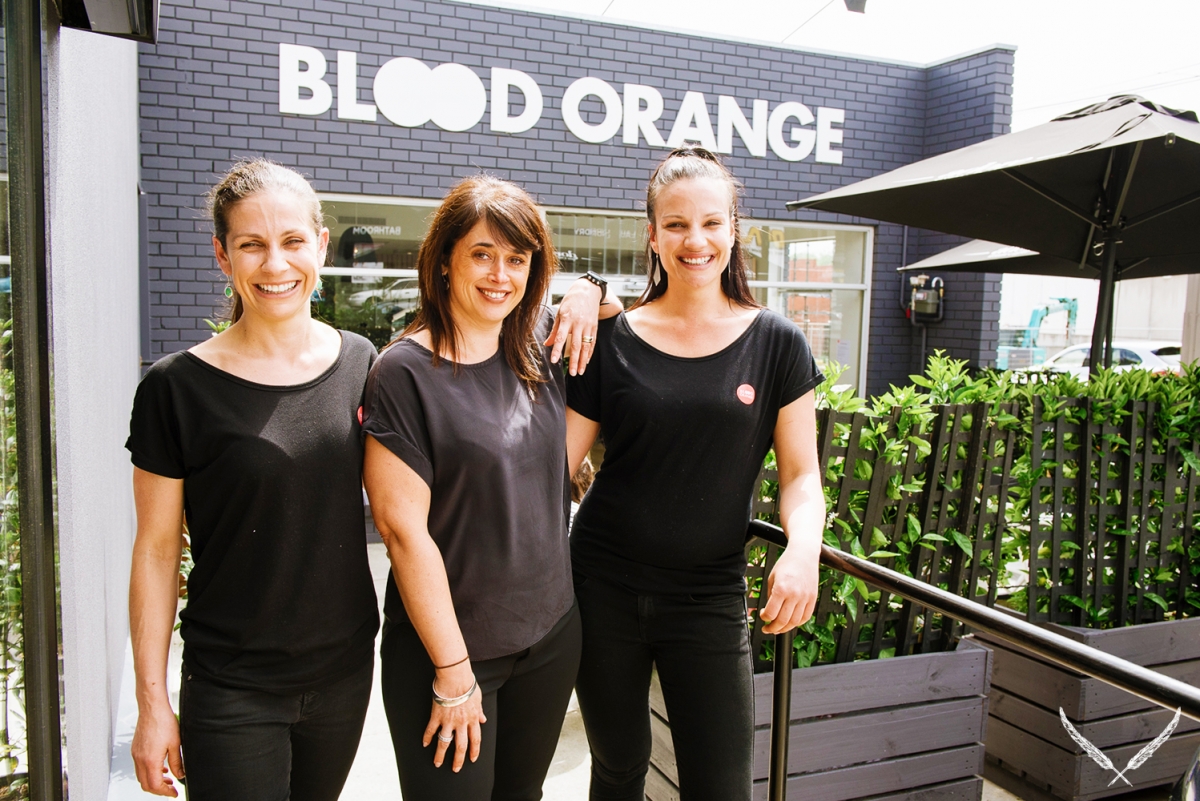 Image Credits: Simon Shiff, The Urban List