Ahhhh chocolate – whether it's dark, milk or white, by the block or pumped into an éclair, I just can't get enough of the good stuff!
So, you can imagine my delight when I heard that Cacao Fine Chocolates and Patisserie, one of Melbourne's best chocolate shops, had recently opened Cacao Lab – a cafe/ cake shop/ chocolate boutique in the CBD.
Located in a cute nook down Driver Lane, Cacao Lab is part science laboratory, part Willy Wonka factory. Cakes are displayed in huge, hand-blown glass domes, while custom-made orange resin cabinets are lined with hand-crafted chocolates (Cacao Fine Chocolates are some of the best chocolates we've tried!), brightly-coloured éclairs, petite cakes and dainty macarons. Gosh darn, everything's so pretty it almost look too good to eat. Almost! Almost we said!
Let's start with the éclairs, my absolute favourite of the choux pastry family. Cacao Lab certainly didn't disappoint my cream-filled dessert dreams, offering flavours from the classic chocolate 'n' cream to a vanilla-rose, Audrey Hepburn affair. Yummm! They're all rather petite, giving you the perfect excuse to sample two or more at a time (and feel only slightly guilty about it!).
Next, the chocolate. Oh my cocoa, the chocolate! While they're all positively delightful, the Valentin Heart would have to be the best chocolate of the Cacao bunch. A passionfruit and white peach caramel filling encased in white and dark chocolate, it was love at first bite. Credit must also be given to The Mandarin, a milk chocolate praline flecked with crispy dehydrated mandarin, and The Spark, a dark chocolate, praline and caramel ganache affair topped off with 'an explosive finish' (good ol' popping candy!). Cacao Lab has some of the best chocolate in Melbourne, hands down.
Oh, let's not forget the macarons! While I'll gladly scoff the classic flavours, I was particularly impressed with Cacao's dessert-inspired macarons, including the New York Cheesecake, a macaron filled with creamy baked cheesecake with a biscuit crumb crunch, and the Jam & Cream Lamington, vanilla cream and raspberry jam between chocolate coconut meringues. They tasted exactly how they sound – completely, utterly, positively delicious! I certainly have a sweet spot for these petite treats. (Can't get enough of the sweet stuff? Check out our story on Melbourne's best winter desserts).
Do you have more of a savoury tooth? You'll be pleased to note that Cacao Lab offers French-inspired lunchtime bites, including a particularly tasty croque monsieur. Their brew won't disappoint Melbourne coffee lovers either.
What's more, Cacao Lab offers four-hour delivery in the Melbourne Metro area. Perfect for sweet last minute gifts or, if you're like us, you're suffering from the 3.30 slump and can't leave your desk (or bed, who are we kidding!).
Tell us, where's your favourite chocolate shop in Melbourne, Listers?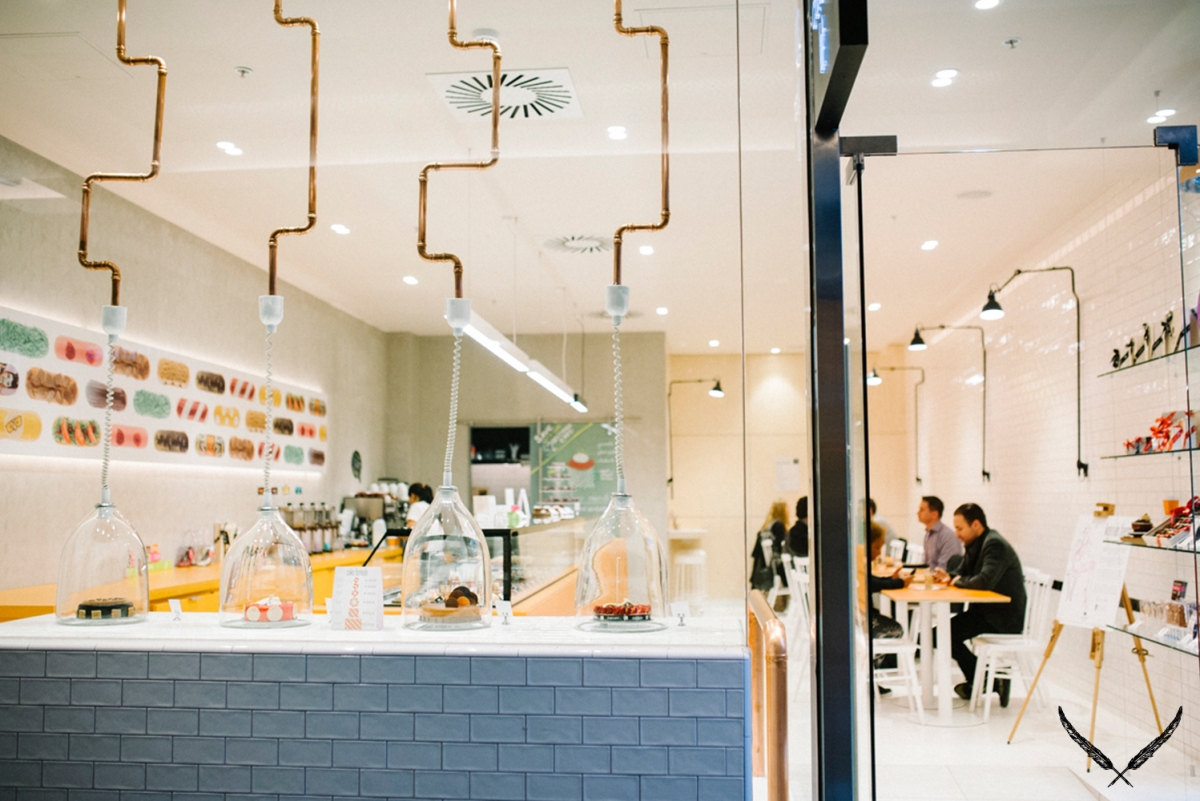 Image Credits: Tash Sorensen, The Urban List