It's impossible not to do a double take when you walk by Capulus & Co—not only because it's an impressive-looking residence, but mainly because of the coffee shop operated from the owners' lounge room.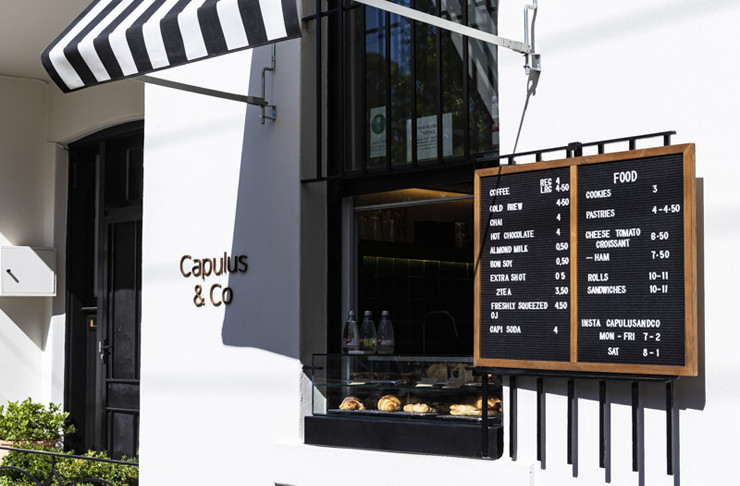 "If I pull back the curtains you'd see our living room and dining room," says Francesca Sullivan, one of the co-owners of Capulus & Co on Sydney Road. In February 2018, Francesca's brother Christian decided to turn the unused nook at the front of their childhood home into a coffee shop—and that's how Capulus & Co was born.
The hidden Brunswick coffee shop serves coffee, lunch fare, pastries, as well as other refreshing beverages, which you can take away or enjoy right in the outdoor seating area in front of the Sullivans' home.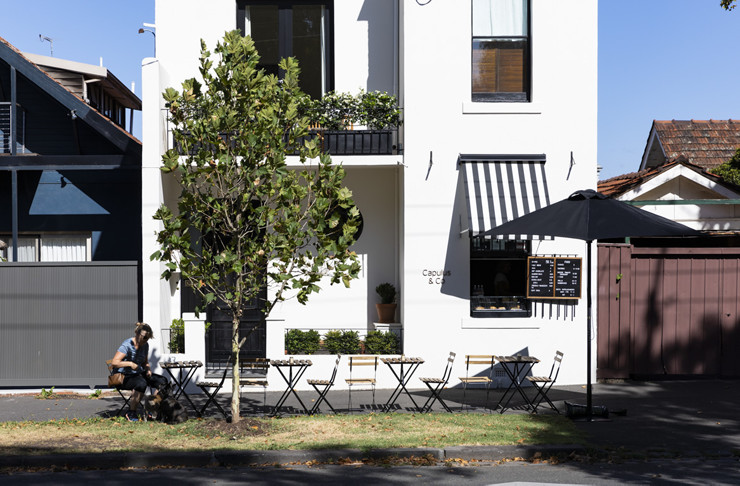 "I bake with mum," Francesca says. "We bake cookies, brownies, cakes...everything's homemade."
Besides delectable homemade desserts, Capulus & Co also offers plenty of fresh, Mediterranean-inspired sandwiches, which the Sullivans make first thing in the morning. Think roasted cauliflower, pesto with bocconcini and tomato, or cheese and tomato croissants (always a winning combination).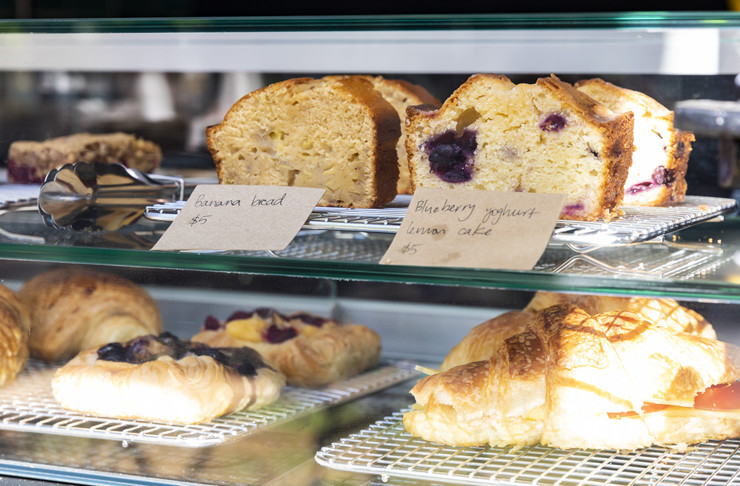 If you're looking for your daily caffeine fix, Capulus & Co has you covered with Allpress Roastery's tasty brew. And if you've got nowhere to be, take a seat and have a chat with the Sullivans, who take turns manning the cafe.
"It's me, my brother Christian, our sister Paris and my mum Julie," Francesca says. "It can get claustrophobic in this small space but I love this location—I love sitting outside and chatting with people."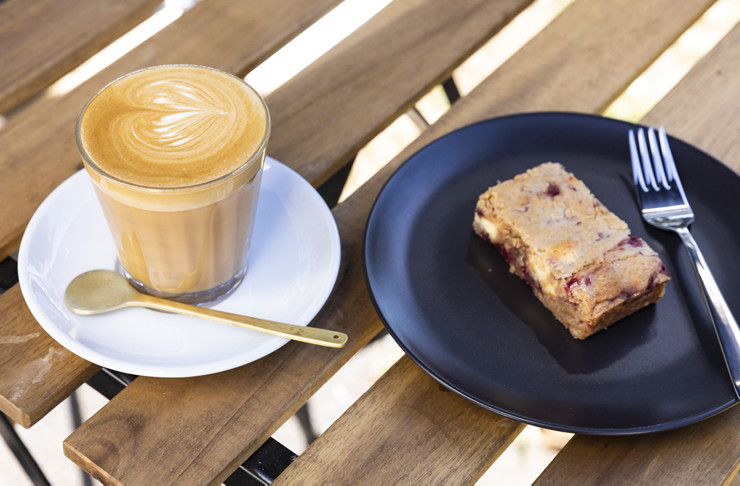 Capulus & Co is open Monday to Saturday, from 8 am to 1 pm. So next time you're in Brunswick doing a double take on the corner of Sydney Road, remember that you are indeed staring at a cafe in someone's lounge room. And it's totally worth the visit.
Image credit: Mel Desa